In France, applications are invited for the Eiffel Excellence Scholarships 2024. The French government allows all international students to pursue a master's or doctoral degree in France. Students from around the globe may register for the FRANCE Eiffel Excellence Scholarships Program. There are available fully-funded scholarship opportunities for postgraduate study in France. Campus France provides an incredible opportunity for all intelligent students to study in France for free.
The Eiffel Excellence Scholarships Program in France are designed specifically for students residing outside of France. This is exclusively available to international scholars. This international scholarship in France is established through the cooperation and collaboration of the board of directors for education.
This would aid the French educational institution in collaborating with other educational institutions to preserve the quality and distinctiveness of French higher education. In the name of France, the students will represent higher education and skill quality around the globe. Students are strongly encouraged to acquire additional skills that will aid them in surviving in a global environment.
In addition, the students are highly motivated in this environment, where they are able to hone their problem-solving skills and come up with potential solutions to their daily life challenges. They improve their intellectual abilities. They can conduct a SWOT analysis for any issue. Identifies the issue or organization's strengths, weaknesses, opportunities, and threats.
Establishment of the Eiffel Excellence Scholarships Program by the French Ministry of Europe and Foreign Affairs in order to study in France. All international pupils of any nationality are eligible.
Also read: 20 Top Online Masters Degree in Special Education
Details of the Eiffel Excellence Scholarships Program
Offered by: French Government
Level: Masters, PhD
Scholarship coverage: Fully funded
Eligible nationalities: All nationalities
Country: France
Deadline: January 10, 2024
Benefits of the Eiffel Excellence Scholarships Program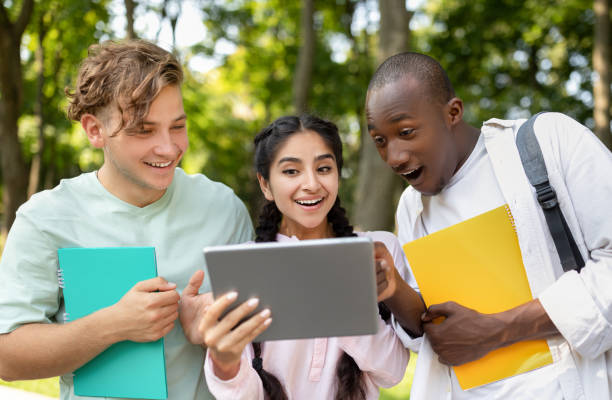 Eiffel Excellence Scholarships Program is a Free Scholarship in France & a Fully Funded Scholarships for students which will cover all necessary expenses. Detail is given below:
For Masters Degree:
A Monthly Allowance of €1,181 For Living Expenses.
One International Return Round Airfare Tickets From Your Home Country to France.
Cultural Activities.
Housing Allowance.
For Doctoral Degree:
A Monthly Allowance of €1,700 For Living Expenses & Monthly Stipend too.
One International Return Round Airfare Tickets From Your Home Country to France.
Cultural Activities.
Housing Allowance.
Available field of study
Students can select any study area from given below academic fields and majors to undertake Masters Degree or PhD Degree:
For Science and Technology:
Biology and Health
Ecological Transition
Mathematics and Digital
Engineering Sciences
For Humanities and Social Sciences:
History, French language and civilization
Law and political science
Economics and management
Duration for the Eiffel Excellence Scholarships Program
Maximum of 12 Months for Master M1 Level
Maximum of 24 Months for Master M2 Level
Maximum of 36 Months for PhD.
Eligibility Criteria of the Eiffel Excellence Scholarships Program
The Eiffel Excellence Scholarships Program For International Students are only available to foreign nationals.
Masters degree applicants must be between 18 and 25 years old.
Up to 30 Years of Age for a PhD.
Numerous universities permit admission without IELTS and TOEFL.
Application deadline for the Eiffel Excellence Scholarships Program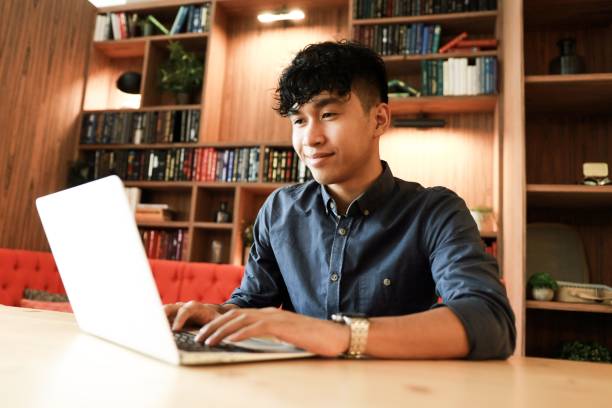 The deadline to submit an application for International French Government Scholarships for 2024-2025 is January 10, 2024. The outcome will be revealed on April 1, 2024.
How to apply for the Eiffel Excellence Scholarships Program
To apply for the Eiffel Excellence Scholarships Program 2024-2025, please follow the instructions provided below. Below is the official link for the French Government Scholarship:
Initial Step:
Contact Campus France in your home country or the Cooperation and Cultural Action Department of the French Embassy for guidance and advice on your study plans.
For information on application procedures and deadlines, contact the international relations department of a French institution via its website, e-mail, or telephone.
You are responsible for selecting the school or university in France that best suits your educational objectives.
All French institutions of higher education can submit applications.
Second step:
The institution approves and supports your Eiffel scholarship application.
Your institution transmits your application electronically via the Campus France website.
Ineligible are applications sent directly by students or by foreign institutions.
FAQs On Eiffel Excellence Scholarships Program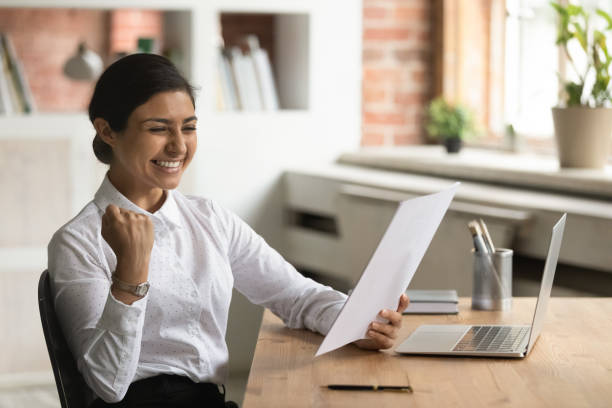 What is the Eiffel Excellence scholarship?
The Eiffel Excellence Scholarship Program was established by the French Ministry for Europe and Foreign Affairs to enable French higher education institutions to attract top foreign students to enroll in their masters and PhD programs.
Is Eiffel scholarship prestigious?
The Eiffel Scholarships for international students are prestigious awards. The scholarship aims to develop future public and private leaders.
Is it free to study in Paris?
Yes, the tuition fees are low in public higher education institutes in France. This is because the French government subsidizes higher education.
Can I study in Paris without speaking French?
Yes, you can study in France, without speaking French. Universities in France offer several courses that are taught entirely in English to attract more international students.
Can I study in Paris without ielts?
Students whose first language is not English must have a clear command of the English language in order to study in France without taking the IELTS test. Students must prove their English competence in order to be admitted to a degree program.
Benefits of studying In France for International Students
1. You Have the Chance to Experience French Culture
In addition to its cuisine, art, cinema, attitudes, and way of life, French culture is renowned worldwide. You can tour pastry shops and dine at restaurants or with host families over lengthy meals. In addition, there are numerous museums showcasing exquisite works of art, as well as cinemas showcasing superior films.
Exploring French culture can aid in the development of a more global outlook and a greater appreciation for diverse cultures. French culture has had a significant impact on the world, so it is worthwhile to immerse oneself in French life.
2. There Are Numerous Program Options Available
Since there are numerous sites to study abroad in France, including major cities such as Paris and Lyon, German-influenced cities such as Strasbourg, and university towns such as Aix-en-Provence and Tours, there is an abundance of study abroad programs to choose from.
Ask yourself a few queries to narrow down your choices. Where would you like to reside? Which would you prefer: living in a dorm or with a host family? Your responses will help you choose the appropriate curriculum.
3. You will receive an excellent education
Despite the fact that college courses in France operate differently than in the United States, France's education system is renowned for its excellence.
You may be able to enroll in French universities in Paris, Strasbourg, Tours, and Aix-en-Provence if you study abroad in France. This enables you to directly learn French and immerse yourself in French culture.
4. It is Possible to Learn French in an Immersive Setting
Particularly if you enroll in a program that allows you to attend classes at a French university or live with a host family, you can study abroad and learn French in an immersive environment. Immersion is commonly regarded as one of the most effective language-learning methods and is one of the primary reasons studying abroad exists.
Mastering French has numerous advantages. Language proficiency in French can enhance your resume, for one. In addition, you may be able to work for a French company after graduation.
5. You Can Consume Traditional French Cuisine
Food is typically one of the first things that come to mind when people think of France. French cuisine encompasses street foods such as kebabs, desserts such as pastries, and delicacies such as escargot.
Studying abroad in France can help you discover new flavors and expand your palate. French cuisine has a sterling reputation and influences the cooking styles of people around the world.
6. You Can Travel Easily Throughout Europe
In addition to the TGV, it is simple to travel throughout Europe by plane or train. Students studying abroad can easily explore the rest of the continent thanks to Ryanair's affordable flights.
The central location of France in Europe makes it easy for travelers to move from place to place. France shares borders with Spain, Belgium, Switzerland, Italy, and Germany, all of which are worthy of exploration.
7. You Can Discover a Variety of Stunning Landscapes
France is home to a diversity of stunning landscapes. Due to the ease of travel within the country, you should be able to see a number of these natural marvels during a semester or year abroad.
Calanques National Park and the Dune of Pilat are popular tourist attractions. The entire nation is comprised of sunny shores, snow-capped mountains, and tranquil lakes. Seeing France's natural beauty can help you become more immersed in the country and culture.
8. You Can Explore Beautiful Cities
France, which is much older than the United States, also has a greater architectural variety, including the Louvre Pyramid, the Eiffel Tower, and Notre Dame de Paris. Throughout the countryside are numerous chateaux with rich histories and breathtaking vistas.
Each French city also features notable plazas, cathedrals, and parks that combine ancient, Renaissance, and contemporary architectural styles.
9. You can visit famous landmarks.
Given the diversity of its architecture and history, France is home to numerous historical sites. Include the Eiffel Tower, Mont Saint-Michel, Versailles, and the Monet Gardens at Giverny on your itinerary.
Paris is a globally significant cultural center of international renown. By visiting the City of Light, you will acquire a broader perspective of the world.
Also read