In this article, we will discuss the 30 best universities in Europe for medicine.However, Before graduating from high school, becoming a medical doctor is arguably the most prevalent professional desire among adolescents.
If you narrow your search to medical schools in Europe, you will find a variety of options, including diverse teaching techniques, cultural norms, and possibly even entrance requirements.You only need to narrow down your options and locate an appropriate nation.
We have compiled a list of the Best Universities in Europe for Medicine to assist you with your decision.
You are not limited to universities in the United States if you wish to study healthcare. Although the United States is regarded for having some of the greatest schools in the world, Europe is also a center of academic activity.
If you are contemplating studying abroad for a few weeks, a few months, as part of an exchange program, or even for a whole degree, it is important to conduct research to identify the ideal school for you.
We have compiled recent data from sources such as QS World Rankings and UNISTATS, so we have already completed all the legwork. Methodology We began with more than 170 top European universities, as listed on the QS World Rankings website, and then gathered information on seven factors: percentage of international students, percentage of international faculty, student-to-faculty ratio, faculty value in the life sciences/medicine, university reputation with employers, and number of medical programs for bachelor's degree students.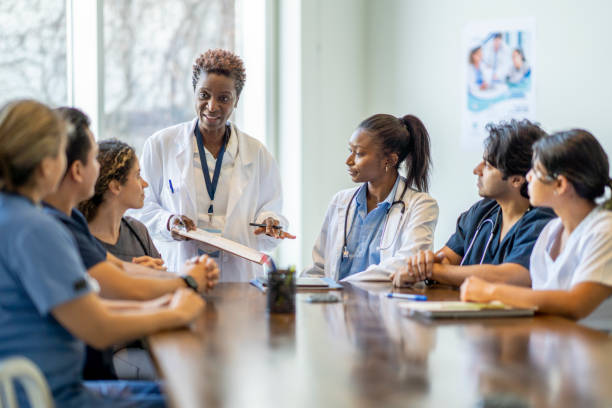 Utilizing data from the UNISTATS website, we ranked institutions in the United Kingdom based on the average student satisfaction in courses linked to the health sciences and the percentage of health sciences students employed or continuing their studies within six months of graduation. Note that if schools lacked this information, it had no impact on their position in our ranking.
Before we get into our list of the Best Universities in Europe for Medicine, let's examine why Europe is a good place to study medicine.
Why should you get a medical degree in Europe?
Europe offers a wide variety of internationally renowned medical programs.
Whether you wish to learn more about a different culture or meet new friends, studying abroad offers numerous and intriguing benefits.
A shorter program length is one of the primary reasons why so many students choose medical school in Europe. In Europe, medical education typically lasts eight to ten years, whereas medical school in the United States lasts eleven to fifteen years. This is because medical schools in Europe do not require a bachelor's degree for admission.
Additionally, studying in Europe may be less expensive. In many European countries, tuition is virtually always free, including for international students. You can read our post on studying medicine for free in Europe for additional information.
Even though living expenses are frequently higher, learning for free may result in substantial savings.
List of the Best Universities in Europe for Medicine
The following is a list of the best medical universities in Europe:
University of Paris
Cambridge University
Imperial College London
University of Zurich
King's College London
Utrecht University
University of Copenhagen
Amsterdam University
London University
The University of Milan
University of Oxford
Karolinska Institute
Charité – Universitätsmedizin
Heidelberg University
LMU Munich
ETH Zurich
KU Leuven – University of Leuven
Erasmus University Rotterdam
Sorbonne University
PSL Research University
University of York
University of Nottingham
University of Warwick
University College Dublin
Technische Universität München München, Germany
Cardiff University
University of Groningen
Queen's University Belfast
University of Zurich
University of Geneva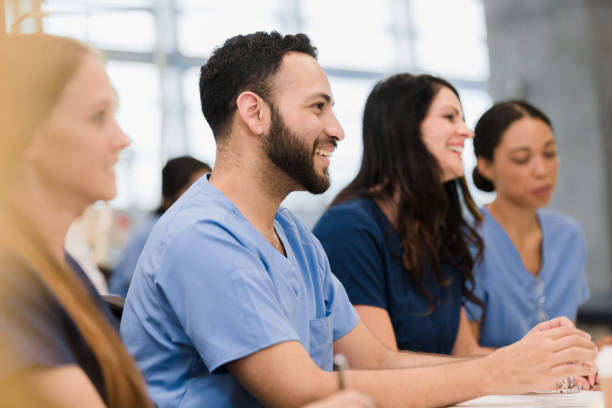 As France's first health college, this Best Universities in Europe for Medicine provides exceptional instruction and cutting-edge research in medicine, pharmacy, and dentistry.
It is a leader in Europe due to its strength and promise in the medical industry.
This Best Universities in Europe for Medicine offers medical courses that are both academically and professionally stimulating.
As a medical student at the institution, which is a powerhouse for scientific investigation, you will receive a rigorous, research-based medical education.
There are opportunities to conduct research and complete projects during the course.
Imperial College London's Faculty of Medicine is at the forefront of translating scientific discoveries into clinical practice, to the benefit of both local and global populations.
Their students benefit from a close engagement with healthcare partners and inter-faculty cross-disciplinary partnerships.
Approximately 4000 students are enrolled in the Faculty of Medicine at the University of Zurich, and 400 aspiring chiropractors, dentists, and physicians of human medicine graduate each.
Their entire academic staff is committed to performing and teaching ethically sound medical research.
Their four university hospitals operate in a renowned and vibrant environment on an international basis. It is also regarded as one of the Best Universities in Europe for Medicine.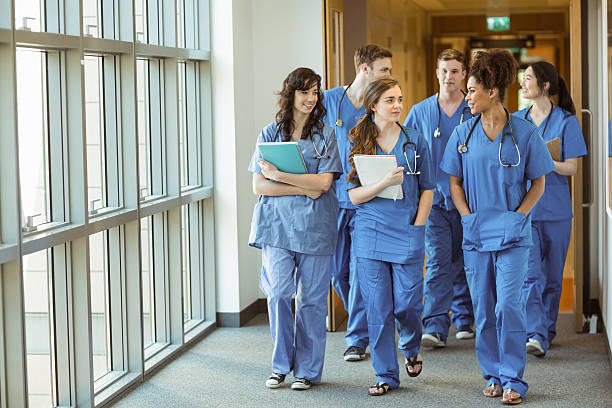 The MBBS degree's distinctive and extensive curriculum supports your training and professional development as a medical practitioner.
This Best Universities in Europe for Medicine will provide you with the skills necessary to flourish as a doctor and join the next generation of medical leaders.
The UMC Utrecht and the Faculty of Medicine at Utrecht University collaborate on patient care education and research.
The Clinical Health Sciences and Graduate School of Life Sciences are responsible for this. In addition, they offer a Best Universities in Europe for Medicine and Biomedical Sciences.
The primary objective of the medical faculty at this university is to educate talented students who will contribute their exceptional skills to the workforce upon graduation.
This is accomplished by generating new research discoveries and innovative ideas through collaboration between academics, students, citizens, and public and private companies.It is also regarded as one of the Best Universities in Europe for Medicine
The Faculty of Medicine at the University of Amsterdam and Amsterdam University Medical Center offers study programs in virtually every recognized medical speciality.
Amsterdam UMC is one of the eight university medical centres in the Netherlands and one of the world's leading academic medical institutions.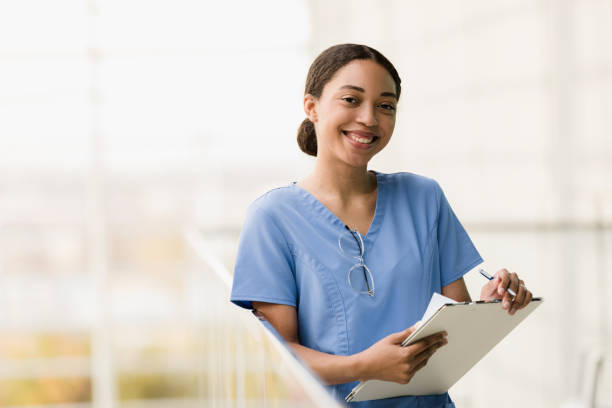 According to the Times and Sunday Times Good University Guide 2018, this university has the highest graduating prospects in the United Kingdom, with 93.6% of graduates entering professional employment or continuing their education.
In the 2018 Times Higher World University Rankings, the screen also ranked #1 for the quality of citations for research impact.
This Best Universities in Europe for Medicine offer a variety of educational opportunities in healthcare and science, including as medicine and paramedic science.
Students develop a comprehensive understanding while collaborating and gaining knowledge on a variety of clinical career paths.
The International Medical School (IMS) offers an English-taught medical and surgical degree.
IMS has been in existence since 2010 as a six-year program that is open to EU and non-EU students and focuses on innovative ways to teaching and learning.
This Best Universities in Europe for Medicine benefits from Italy's long tradition of generating excellent medical practitioners ready to engage in the dynamic global medical community, both through high-quality clinical training and a robust research basis.
This Best Universities in Europe for Medicine in Oxford is the greatest in the world, according to the 2019 Times Higher Education rankings of Universities for Pre-Clinical, Clinical, and Health Studies.
Because of the Oxford Medical School's conventional teaching techniques, the Pre-Clinical and Clinical stages of the course are separated.
This is one of the most prestigious medical schools in Europe. This hospital is well-known for its research and teaching programs.
The Karolinska Institute excels both in theoretical and practical medical knowledge.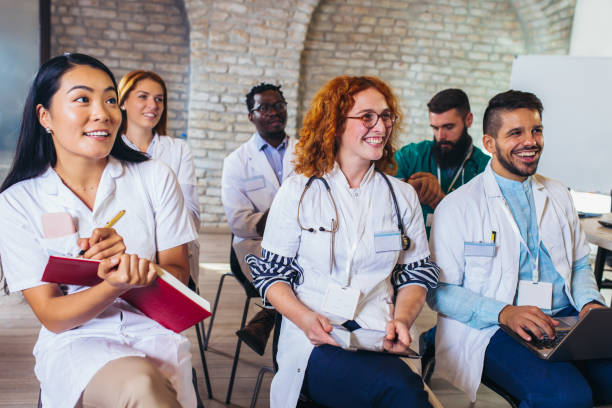 Due to its research activities, this prestigious German institution stands out among its peers. This Best Universities in Europe for Medicine employs around 3,700 researchers who are developing new medical technology and improvements to improve the globe.
In Germany and around Europe, the academic culture is robust. The institution is among Germany's oldest institutions.
It was founded under the Roman Empire and has produced exceptional medical students from both indigenous and non-indigenous populations.
Over many years, Ludwig Maximilian University has acquired a reputation for providing dependable medical education.
It is considered Best Universities in Europe for Medicine (Germany). It works exceptionally well in all phases of medical research.
This Best Universities in Europe for Medicine was established more than 150 years ago and has a reputation as one of the top universities for STEM research.
The school's ranking has assisted it in gaining recognition on other continents, in addition to enhancing its reputation in Europe. Therefore, studying medicine at ETH Zurich is a surefire way to set yourself apart from other medical graduates.
This university's Faculty of Medicine consists of a Biomedical Science group that participates in international programs and networks.
This Best Universities in Europe for Medicine is affiliated with a hospital and frequently accepts international students for medical studies.
KU Leuven places a great deal of focus on research, and there are numerous study fields in science, technology, and medicine.
Numerous publications, such as US News, Times Higher Education, Top Universities, and many others, have recognized this university as the best institution in Europe to study medicine.
The university's assets, qualities, research activities, etc., are among the reasons for its remarkable status.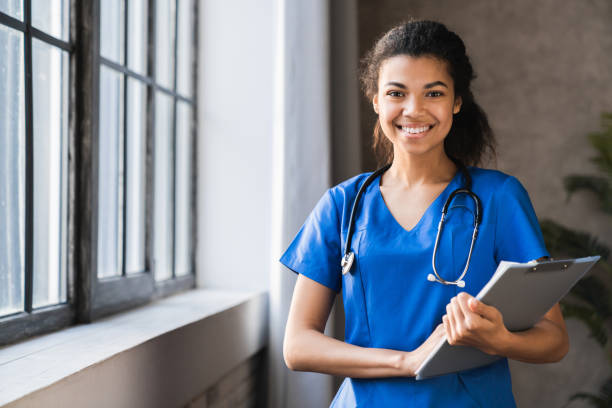 Sorbonne is one of the oldest and most prestigious universities in France and Europe.
It is recognized for fostering diversity, creativity, and innovation while focusing on different disciplines.
Significant scientific, technological, medical, and humanistic research of the highest caliber is conducted at this institution.
This Best Universities in Europe for Medicine was formed in 2010 to provide a range of educational options and engage in cutting-edge medical research.
They offer 181 laboratories, workshops, and incubators for medical research, as well as a favorable environment.
Heslington, England, United Kingdom
The University of York is one of the youngest institutions of higher education in the United Kingdom, and one of only six colleges under 50 years old to continuously appear on global ranking lists. Roman, Viking, and Medieval structures comprise the awe-inspiring architecture that students appreciate, as well as the exceptionally welcoming student environment.
York is a research-intensive institution with one of the highest research revenues per student in the United Kingdom. Immunology and infection, HIV/AIDS, neuroimaging, and other topics of interest to healthcare workers are popular study areas. Biochemistry, biology, the biomedical sciences, biological and medicinal chemistry, genetics, medical sciences, and nursing are popular majors among healthcare students.It also among the Best Universities in Europe for Medicine.
Nottingham, England, United Kingdom
The University of Nottingham is one of the most internationally minded institutions in the United Kingdom, with campuses in China and Malaysia. It scores exceptionally well on measurements of the percentages of foreign students and international teachers, demonstrating its dedication to establishing a significant global presence.
Nottingham also has an excellent reputation among organizations that hire new graduates, and within six months of graduation, approximately 90% of students are either employed or continuing their education. Biochemistry and Genetics, Biology, Chemistry, Cognitive Neuroscience and Psychology, Food Science and Nutrition, Human Genetics, and Medicine are a few of the essential courses that the college offers to students interested in healthcare.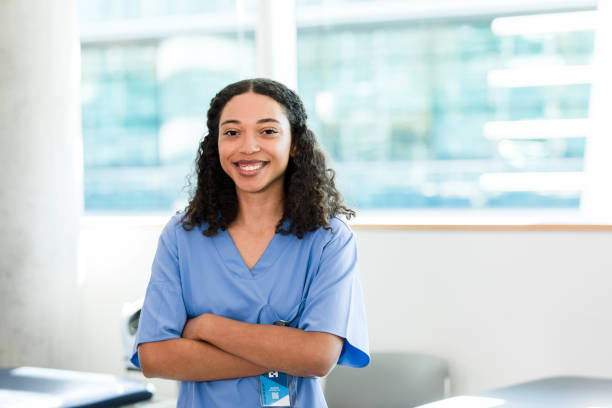 Coventry, England, United Kingdom
The University of Warwick is a top-ranked institution in a number of categories, including percentage of international students and employer reputation. In addition to hosting over 500 international students for study abroad opportunities, the school participates in the International Foundation Programme and provides over 300 international students with access to campus.
Biochemistry, Biomedical Science, Health and Social Policy, Medical Microbiology and Virology, and Psychology are some of the courses available to healthcare students at Warwick University. Warwick, like York, is one of the youngest institutions in the United Kingdom, yet it has gained an excellent international reputation in that time. Warwick, which takes pride in its entrepreneurial culture, promotes independent thought and dedication to study.It is also regarded as one of the Best Universities in Europe for Medicine
Dublin, Ireland
UCD is one of Best Universities in Europe for Medicine, most research-intensive universities and has played a crucial role in the formation of contemporary Ireland. It is proud of its many successful graduates, including James Joyce! UCD has made a concerted effort to create a strong global reputation and is listed among the top 20 institutions for both international students and faculty.
However, Students can choose from over 60 undergraduate courses in both traditional and professional healthcare topics, including Human Nutrition; Medicine; Biomedical, Health, and Life Sciences; Physiotherapy; Biochemistry and Molecular Biology; Neuroscience; Health and Performance Science; Nursing; Midwifery; and Radiography.
The only German university to make the list, TUM has been consistently ranked as Germany's top technical university. It is particularly well-known for its dedication to international education, offering double-degree agreements with more than 20 universities and connections with more than 170 international institutions. Nearly 10% of the school's 36,000 students are international, making it a magnet for students from all over the world.
TUM ranks highly for student-to-faculty ratio, employer reputation, and faculty value in the biological sciences and medicine. The school's Biochemistry, Nutrition, and Sports Science programs are frequently appealing to students in the healthcare field, and they also offer the possibility to enroll in graduate and professional health science programs.
Cardiff, Wales, United Kingdom
Cardiff's strong commitment to teaching and research places it in an exclusive club of institutions. The university provides top-five programs in Anatomy and Physiology, Dentistry, Neuroscience, Optometry, and Pharmacy, in addition to top-ten programs in Nursing and Psychology.
Nearly 85% of students express a high level of overall satisfaction with their experience at Cardiff, and more than 90% are accepted into graduate programs or acquire work within six months of graduating.
Numerous students are attracted to Cardiff's flexible course frameworks, which permit study abroad, allow students' programs to be tailored to their unique interests and aspirations, and defer the selection of a final degree program until the end of the first academic year.it is also among the Best Universities in Europe for Medicine.
Groningen, Netherlands
The University of Groningen is an outstanding place for international and continental students. Students from the United States feel completely at home on campus and can choose from over 100 degree programs that are all taught in English. Groningen continues its 400-year legacy of academic excellence by fostering interdisciplinary research in every discipline.
One of its primary research areas is healthy aging, a subject of great interest to healthcare academics. Chemistry, Medicine (Global Health or Molecular Medicine), and Psychology are offered in English.
Belfast, Northern Ireland, United Kingdom
Queen's University Belfast is a member of the elite Russell Group of the United Kingdom's leading research-intensive universities. The highly recognized university has received the Queen's Anniversary Prize for Further and Higher Education, the Times Higher Education Entrepreneurial University of the Year award, and the Outstanding Research Team of the Year award.
This Best Universities in Europe for Medicine cooperated with local health and social services trusts to lead the project for the Improvement of Cancer Services in Northern Ireland in the areas of cancer and pharmaceuticals.
The illustrious history of the University of Zurich dates back to the time of Protestant reformer Ulrich Zwingli, although the institution did not establish itself until the 1800s. The largest university in Switzerland, with 140 specialized institutes and 24,000 students, is composed of 140 special institutes and serves 24,000 students.
This Best Universities in Europe for Medicine provides an abundance of academic resources, including nine museums and galleries, the archive collections and libraries of the Federal Institute of Technology, and research facilities with a focus on molecular biology and brain research.
Zurich boasts specific strengths in its ratio of international faculty and the quality of its life sciences and medicine faculty, despite its excellent rankings in many other fields.
This Best Universities in Europe for Medicine of Geneva has a long tradition of both research and service excellence. This school is suitable for healthcare students with a strong command of the French language, as the majority of classes are taught in French.
Geneva earns the highest rankings in the categories of international students, international faculty, and life sciences/medicine faculty value, all of which demonstrate the university's ability in global teaching. The school has a robust international exchange program that offers "Study in French," "Improve Your French," and "Study in English" options to students from all around the world.
FAQs about Best Universities in Europe for Medicine
Is admission to European medical schools competitive?
No matter where in the world you reside, applying to medical school will need considerable and challenging preparation. In Europe, medical school acceptance rates are higher than in the United States. You may have a stronger chance of being accepted into your top-choice EU school, even if it is not accessible from your location.
Is medical school in Europe less difficult?
It has been said that attending medical school in Europe is easier because it takes less time and the acceptance rate at EU schools is higher. However, keep in mind that some of the world's most prestigious universities with cutting-edge facilities, technologies, and research activities are located in Europe. Despite the fact that studying in Europe is not simpler, it will take less time and acceptance may be easier to manage.
Which is the cheapest country in Europe to study medicine?
Poland.
Sweden.
Germany.
Italy.
Belgium.
Hungary.
Where in Europe can I study medicine in English?
There are more than 100 medical schools in Europe where you can study medicine in English. Some of the most popular destinations are Georgia, Bulgaria, Romania, Serbia, and Poland. For detailed reviews and information on the best medical universities in these countries, you can check our universities page.
Which country has best doctors?
1. United States: On our list of the top ten nations with the best doctors in the world, the United States earns the top spot.
Which country medical degree is more valuable?
USA. USA tops the list when it comes to PG medicine colleges and universities. The eligibility criteria are MBBS degree or equivalent.
Conclusion
Some of the world's finest medical schools and research organizations are located in Europe.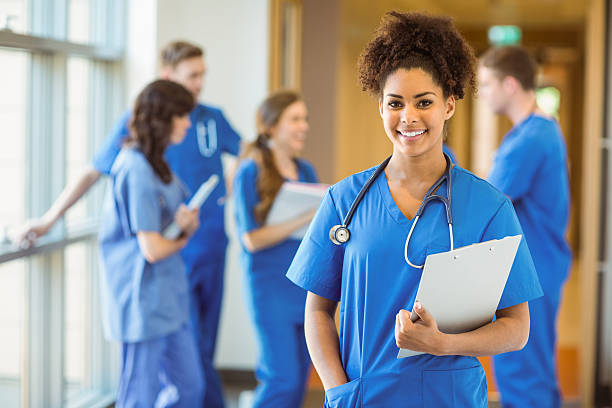 Studying medicine in Europe may take less time and be much less expensive than in the United States.
Check out:
Top 10 hardest job in the medical field