10 medical certifications you can easily get.Obtaining medical certifications is a realistic choice for anyone seeking a career in the medical area, especially given the growing demand for well-trained health workers. The duration of the majority ranges from four weeks to an entire year.
If you want to work in the medical sector but do not wish to attend medical school, obtaining a medical certifications could be an excellent training choice. This page defines a medical certifications, outlines its benefits, identifies the certificates most readily available, and explains how to receive one.
What are medical certifications?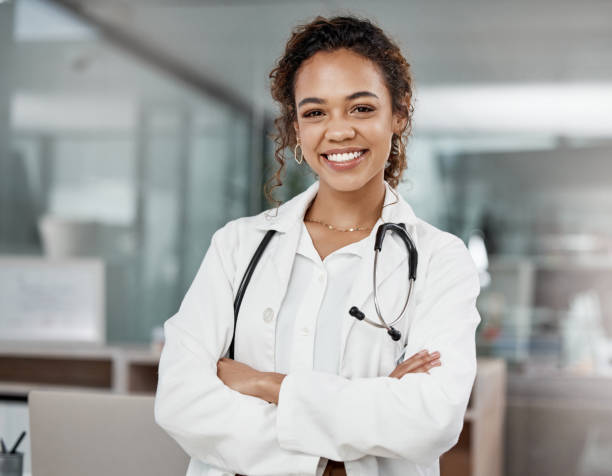 Medical certifications demonstrate knowledge of a certain sector or subject. Individuals are awarded certifications that attest to their medical expertise and proficiency. In addition to allowing you to provide a certain healthcare service, certification enables you to deliver that service.
Before obtaining medical certifications, the majority of medical occupations require a medical school degree. Other employment opportunities demand merely GCSEs or the equivalent. To obtain a medical certifications, it is sufficient to finish the program and pass the final evaluation.
The advantages of obtaining a medical certifications
Obtaining a medical certifications provides numerous advantages for healthcare practitioners, including:
Enhances your knowledge
When applying for medical certifications, you must pass a comprehensive exam that evaluates your medical knowledge and skills. Additionally, you gain expertise in your chosen field. If you have prior experience in the sector, obtaining this certification is a tremendous advantage.
Improves your employment opportunities
Many career positions necessitate certifications as a necessity. Therefore, obtaining a certification enables you to apply for more employment. Employers now view you as qualified and recognize your noteworthy accomplishments or professional experience due to your certification.
Demonstrates your dedication to the field
The majority of medical certifications programs require applicants to pay for the course, while others give entry to a recognized organization body upon successful completion of their certification examinations. Paying a commitment fee for training demonstrates your dedication to the field. It also demonstrates your credibility and willingness to take additional steps to advance in the medical sector.
Grants you a competitive advantage
A certification demonstrates that you possess practical knowledge of the subject, regardless of your level of experience. It also demonstrates that you have received adequate training for your position as a medical practitioner. This credential provides you with an advantage over other job candidates. It also offers you access to more prestigious work opportunities and encourages you to seek a career in multiple medical specialties.
Types of medical certifications that are simple to obtain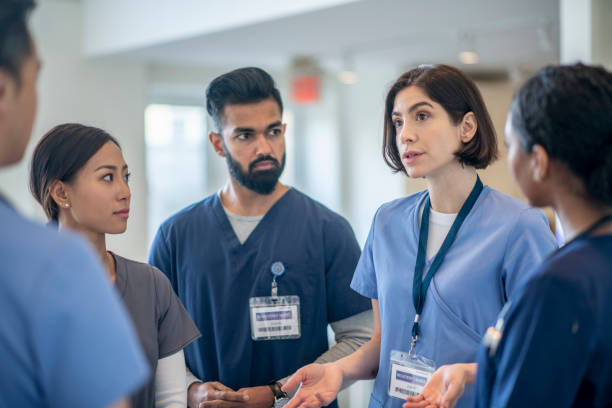 If you choose to pursue a career in the medical sector or add more credentials to your degree, you might explore the following 10 certification programs:
1. Pharmacy technician certification
Professional pharmacists oversee pharmacy technicians as they fill prescriptions, administer medications, do inventory management, and interact with patients and insurance providers. A pharmacy technician programme is also available at a number of postsecondary institutions. As you communicate with consumers to discuss medications, this certification course is suitable for those with exceptional communication skills. This qualification typically takes six months to complete.
2. Certification as a Phlebotomy technician
Blood is drawn by a phlebotomist and sent to a medical laboratory for processing. Additionally, they draw blood for transfusions and donations. In general, empathic persons perform well in this position. This training certificate course is applicable, and the majority of professionals accept it as a stepping stone to other careers. This course normally lasts between two and six months.
3. Cardiac monitor technician
If you wish to specialize in cardiology, this certificate program is a crucial step. Depending on the school, this medical certifications could last up to six months on average. Typically, a physician or cardiologist oversees cardiac monitor technicians. Utilizing an electrocardiogram (EKG) gadget, they examine the heart for irregularities. The training teaches aspiring technicians how to interpret EKGs, stress tests, and ambulatory tests.
4. Medical assistant certification
The medical assistant certificate is ideal for those seeking employment diversity and can be completed in as little as one year. You can work in a variety of environments as a medical assistant, from big hospitals to small offices. In addition to clinical and administrative responsibilities, their training encompasses laboratory methods and important diagnostic procedures. They gain a deeper understanding of patient confidentiality, record patient histories, and educate patients.
5. Patient care technician (PCT) certification
This medical certifications in patient care technology enables you to care for an aging population by supporting patients alongside nurses. Patient care technicians support nurses in handling patient nutrition, IV administration, and blood collection.
A medical certifications in this field is an important step towards becoming a registered nurse, as it enables you to interact closely with patients and learn the proper bedside treatment of patients. PCTs are employed by hospitals, nursing homes, physician offices, and long-term care facilities. This qualification can be completed between 6 and 9 months.
6. Certification in emergency medical services
EMTs are the first to arrive at the scene of a medical emergency. The majority of individuals who participate in this training are entry-level patient care workers who have completed medical school or FE college training. Typically, this training lasts between one and three months. The curriculum blends classroom instruction with internship experience.
Before complete acceptance into the program, aspiring EMTs must have GCSEs and a CPR certification. After receiving this certification, the Advanced Emergency Medical Technician (AEMT) course is offered for further training. Those with these credentials frequently become paramedics. Before certification, the AEMT course requires an additional 400 hours of instruction.
7. Certification in therapeutic massage
This course instructs students in the appropriate manipulation of muscles and tendons to alleviate musculoskeletal pain and discomfort. The curriculum provides both theoretical instruction and hands-on experience. Individuals with completed GCSEs are permitted to enroll. This qualification may take between one and two years to complete.
8. Certification for medical laboratory professionals
A laboratory scientist oversees laboratory personnel and analyzes patient tissues and fluids. A medical laboratory technician's training includes clinical chemistry, microbiology, phlebotomy, and clinical procedures. Students are expected to complete a six-month laboratory experience curriculum before qualifying to take the certification exam. This qualification and program might take up to three years to complete.
9. Certification as a Behavioural Technician Specialist
A certified behavioral technician develops treatment programs for autistic children and other patients in a clinical setting. In hospitals, schools, mental health facilities, residences, and child development centers, they work closely with patients. In addition, they collaborate with physicians and nurses to provide care for patients with behavioral problems. The completion of this qualification can take up to six months.
10. Certified nursing assistant
A certified nursing assistant (CNA) is a critical member of the healthcare team who provides patients' fundamental requirements. Patients are treated with compassion and care while they are assisted with daily duties. The CNA program provides gratifying experiences and the opportunity to enter the healthcare industry in a few of months. Typically, it takes up to six months for a CNA to finish their training and be placed.
How to earn a medical certifications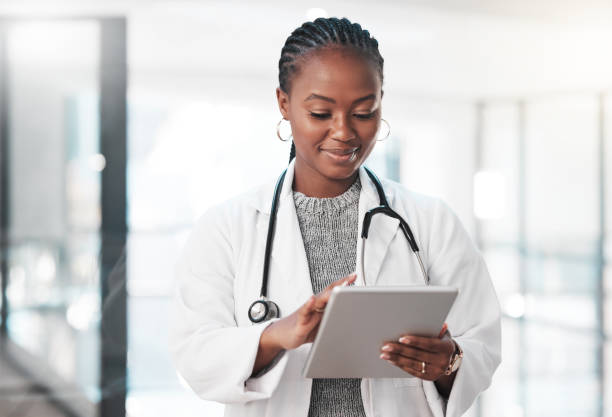 Here are some actions you can take if you wish to obtain a certification for yourself:
1. Determine your specialty
There are various fields within the healthcare industry. The first stage is deciding which career path to pursue and in what field you wish to work. Included among the specialties are pharmacology, cardiology, and psychiatry. Choosing your area of interest assists you in determining your professional objectives and selecting an appropriate medical certifications program.
2. Conduct research
Before applying to a medical certifications program, it is essential to conduct the necessary research on its prerequisites. Determine the educational, practical, and age requirements for the certification course. With awareness of these requirements, you can begin working toward enrollment eligibility as soon as feasible.
3. Enroll in a course
These medical certifications programs require registration, enrollment, and program completion. The curriculum teaches students all they need to know to be successful in their chosen area, including how to operate the necessary equipment. Some programs may be completed in less than a year, while others may take many years. Before enrolling, you must also be aware of the certification program's duration.
4. Study for the examination
Applicants in a number of fields must pass an examination before receiving their certifications. Others require students to pass their tests in addition to completing other criteria as part of the graduation requirements for the program. These criteria could pertain to the completion of a thesis or project. Some program exams require payment of a fee and the successful completion of multiple-choice or essay questions. Preparing adequately for the examination increases the likelihood of earning a passing grade.
FAQs On medical certifications you can easily get
What is the easiest medical course?
Phlebotomy is the easiest medical field to get into and to practice. Part of your training can come online, and with an accelerated program, you can be ready for your state licensure exam in under a year. Phlebotomists draw blood and transport it for lab testing.
Can you fast track a medical degree?
You are allowed four choices of medical schools and you can apply to a combination of fast track and undergraduate courses.
Can I get med cert online?
Today, getting a medical certificate through an online portal of several hospitals and healthcare professionals is even easier. Getting a medical certificate online is becoming a trend due to the recent COVID-19 pandemic.
See also