20 Colleges With the Best Food in 2023.
Every college offers meals, but only a few offer exceptional food. Anyone who has attended college is aware of the importance of cafeterias on and off campus. This article examines the top 20 Colleges With the Best Food in 2023.
Numerous students can attest that some college cafeterias are disgusting! It is difficult to prepare meals for tens of thousands of individuals with food preferences and allergies; nonetheless, certain college dishes can be disgusting and inedible.
Some schools provide healthful and enjoyable meals. Some establishments have received an A+ grade for their superior food quality.
We have researched which institutions have the Colleges With the Best Food by combining their reported meal plan prices with positive student ratings, so please continue reading.
Which meal is the most important for college students?
Breakfast is typically the most crucial meal of the day for college students. A nutritious meal is essential for everyone, but especially for children and their education.
According to research, eating a nutritious breakfast prior to the start of class can improve concentration, test scores, and energy and productivity.
 List of the Colleges with the Best Food
the following is a list of the colleges with the best food:
Grand Canyon University
Roger Williams University
The Culinary Institute of America
Florida international university
University of Dayton
Bowdoin college
Liberty University
Kennesaw State university
University of Oregon
Wesleyan University
Muhlenberg College
Hendrix College
St Fisher College
Virginia Tech
Bates College
California Baptist College
University of California, Los Angeles
James Madison University
University of Guelph – Creelman Marketplace
Bishop's University – Dewhurst Dining Hall
1. Grand Canyon University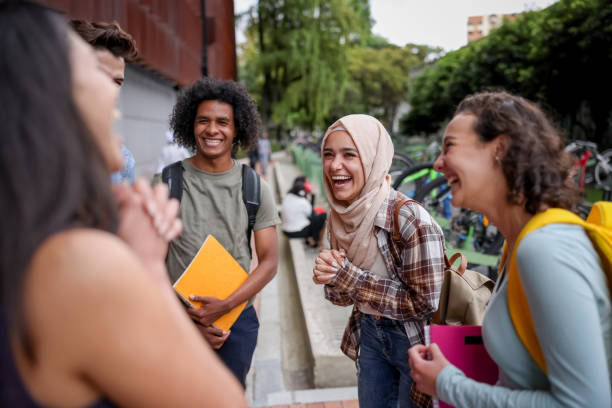 In Phoenix, Arizona, GCU is one of the best college campuses in America. This Colleges With the Best Food is the largest Christian university, with over 20,000 students attending on campus and over 70,000 attending online. GCU offers variety and value and provides over 20 dining options and multiple stores.
No matter the food you are craving, you will get them all in GCU. You are given dining dollars you can use at all dining locations and GCU mobile apps, which you can also use to track the spending and helps to budget your remaining dining dollars.
There are many locations around the campus to enjoy delicious and tongue-licking meals. Their dining options include lopes way, thunder alley, arena café, chick-fil-A, canyon pizza company, kaminari, taco thunder, French fusion, herd stop, lopacellis pasta, panda express, and many more great options you can choose to eat from.
2. Roger Williams University
Roger Williams is a private university in Bristol, Rhode Island, founded in 1956. According to the student satisfaction survey, Roger Williams University is once again in the top five percent of universities in the United States.
The dining experience at this college is remarkable. This Colleges With the Best Food has Bon appetit, a culinary service company that ensures special dinners such as Ramadan, Christmas, Thanksgiving, and the Chinese New Year are catered.
The food is not only delicious and nutritious, but also locally sourced. Upper commons (which is the main dining hall providing breakfast, lunch, and dinner as well as an entire station of gluten-free meals), lower commons (which serves sushi, pizza, grills, salad bar, etc.), the law school cafe, global café, bay point café, and others offer food.
3. The Culinary Institute of America 
It is headquartered in Hyde Park, New York, and has campuses in St. Helena, Napa, San Antonio, Texas, and Singapore. This Colleges With the Best Food specializes on baking, pastry arts education, and culinary arts.
"The first time I arrived, I realized I had found a school that teaches the traditions of the world's cuisines," said Paul Bocuse, a world-renowned chef and restaurateur. It is the world's best culinary school."
4. Florida International University
It was founded in 1965 and is situated in University Park, Florida. Food selections are as varied as the university itself. FIU offers a food service provider known as shop FIU that is committed to providing high-quality food and excellent customer service through catering, online ordering, Panther Dining, and restaurants.
ShopFiu provides everything from coffee to snacks to complete meals. From local favorites to iconic brands, food trucks, marketplaces, and a café, campus dining options are diverse.
 5. University of Dayton
Dayton University, founded in 1850 and located in Ohio, is a private, mid-sized research institution. The dining services at the University of Dayton provide students and guests with the finest quality food, beverages, and service.
This Colleges With the Best Food provides nine distinct alternatives to satiate your needs. Au Bon Pain, Spice, Toss, Mary Crest Dining, Passports, The Granary, Brown Street Bistro, etc. are among the dining options. Students and parents with a University of Dayton ID can utilize GET mobile (apple IOS OR android app or online at get.cbord.com) to manage their campus card accounts and pre-order food from the online campus dining hall.
6. Bowdoin College .
Bowdoin is a private liberal arts college established in Brunswick, Maine on June 24, 1794. According to Princeton review's 2021 ranking, Bowdoin college offers the second-best campus food in the United States. This institution has garnered numerous prizes and accolades for its high-quality meals.
Their culinary masters prepare each dish from scratch. Additionally, they offer a selection of regional and foreign cuisines. In addition, they provide student- and family-submitted recipes for international students, which is ideal for homesick students.
This Colleges With the Best Food offer a variety of healthful options on varied menus. Additionally, they have vegan options and gluten-free alternatives. Their carefully obtained components contribute to the great quality and flavor of their meals.
7. Liberty University
Liberty University was founded in 1971 and is based in Lynchburg, Virginia. It is a private Baptist church aligned with Virginia's conservatives.
From the Mountview student union to the Reber-Thomas food court, there are over 20+ dining locations on campus that serve cooked savory cuisine. They offer a range of tasty dishes, including vegan options.It is also regarded as one of the Colleges With the Best Food.
8. Kennesaw State university 
This is a public research institution with two campuses in the Atlanta metropolitan region in the state of Georgia. The university dining provides eating alternatives for KSU students living on campus, facility/staff, and guests.
9. University of Oregon, 
This Colleges With the Best Food in Eugene was founded in 1876 and is renowned for its small class sizes and strong athletic legacy. Drake Bell, Carson Dining, Bullseye Taco, Barnhart Dining, etc., are among the dining options available at this university.
Their chefs use ingredients from twenty-five local farms to produce delectable dishes from scratch
10. Wesleyan University
 
It is a private liberal arts college founded in 1831 in Middletown, Connecticut. Since 2007, Bon Appetit has provided Wesleyan University with dining service.
Bon appetit management is an on-site restaurant management company that provides cafe and catering services to corporations, colleges and universities, and specialty events.
In addition, it runs the university cafeteria program at Wesleyan. Bon appetite operates multiple dining establishments on campus, including Usdan markets, pi cafe, Summerfield, Usdan, marketplace, and the Wes shop.
11. Muhlenberg College
Allentown is located in Pennsylvania. This private liberal arts college was established in 1948. Muhlenberg is the best college food in Pennsylvania in 2021. Offering a choice of nutritious options.
They pick nutritious, delicious, satiating, and well-balanced meals, snacks, and desserts by emphasizing well-balanced menu options and providing nutritional information and advice to assist you in making dietary selections that meet your needs.
You also have access to Muhlenberg's dining app, which provides information about breakfast, lunch, and dinner, as well as their ingredients, nutritional value, and calorie content.It is also among the Colleges With the Best Food.
12. Hendrix College
Conway, Arkansas's private liberal arts university is linked with the United Methodist faith. Their objective is to provide delicious, healthy meals in a clean and pleasant setting. Their meal option provides high-quality food to students.
This Colleges With the Best Food offer a wide variety of cuisines, so you may choose from several delectable options.
13. St. Fisher College
St. Fisher is a private liberal arts institution founded in 1948 in Pittsford, New York. The dining services at Fisher College oversee the food court, catering, and meal plans.
Thanks to fisher college dining services, Fisher has been ranked first for the best college food in New York and sixth in the nation by niche.com. Each eating area at St. Fisher College has its own personality and offers a variety of cuisine options.
14. Virginia Tech
The main campus of Virginia Polytechnic Institute and State University is in Blacksburg, Virginia. The dining services at Virginia Tech serve students with unique meals, settings, and activities.
From chick-fil-a to hokie grill to freshly carved London broil at the west end market, students have the option to eat standard burgers and Asian- and Latino-inspired dishes. Food trucks also circulate around the campus. This Colleges With the Best Food  offers over 47 food options in 11 locations.
15.  Bates College
Bates is a private liberal arts institution founded in 1855 and located in Lewiston, Maine. They offer a variety of delectable savory dishes. Their food is sourced locally, well prepared, and presented with care.
16. California Baptist University
This Colleges With the Best Food was founded in 1950 as a private Christian institution in Riverside, California. They provide students and faculty with a range of restaurants serving authentic, high-quality, and nutritious cuisine.
Their dining staffs are family-oriented and give pupils with a warm and engaging environment. Additionally, they accommodate students and workers with food allergies and intolerances.
17. University of California, Los Angeles, 
UCLA, located in Los Angeles and founded in 1882, is a highly regarded public land-grant research university. Offers a range of excellent, nutritious meals to campus residents. Their ingredients are acquired locally, and their food is prepared by skilled chefs.
18. James Madison University 
It is a public research university based in Harrisonburg, Virginia, and was renamed in 1938 in honor of James Madison, the fourth president of the United States. This Colleges With the Best Food provides exceptional dining alternatives.
The food at JMU consistently rates among the top ten in the United States. According to the Princeton Review, there are approximately 28 meal locations available to JMU students.
The James Madison campus has the seventh-best college food in America out of 1,932.
19. Creelman Marketplace at the University of Guelph
1964 founding; located in Ontario, Canada; founded in 1964. The University of Guelph Hospitality Services may arrange any meal for students.
Creelman Marketplace is the most popular and favored, serving fresh, healthy, and local foods, as well as some less healthy options, such as confectionery stations. Meal plans are required for all students living in typical dorms.
It is difficult to resist the delicious food, and it is nearly impossible to leave with an empty belly
20. This is a liberal arts institution in Lennoxville Sherbrooke, Quebec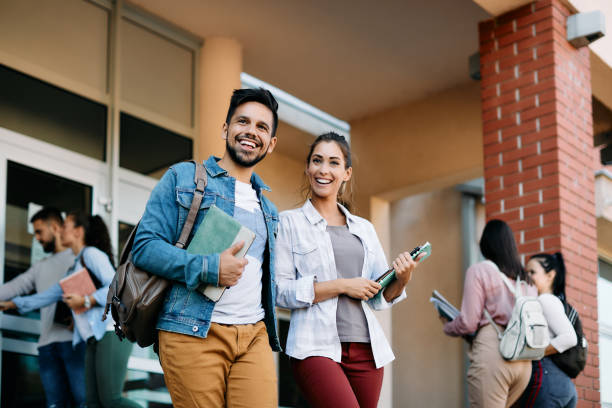 Canada, where English is the primary language. It was established in 1843.
With the Continuous Dining plan's customized options such as Hearty Eater, Square Mealer, and Flexible Diner, you may eat what's right for you and what you desire, whether it's a freshly prepared crepe or a sizzling stir-fry.
Unique entrees, like as a carving station and paella Valencia, are presented with an abundance of vegetarian and vegan options. They also accommodate individuals with particular diets.
FAQs On Colleges With the Best Food 
What GPA do you need to get into Harvard?
To be considered for admission to Harvard, you must earn top grades in high school. The Harvard Crimson reports that the average reported GPA of entering freshmen in the class of 2022 was 3.90 on a 4.0 unweighted scale.
What college has the best GPA?
Most commonly, students graduate cum laude (Latin for "with praise") when they earn a 3.5-3.7 GPA, magna cum laude ("with great praise") when they earn a 3.7-3.9 GPA, and summa cum laude ("with highest praise") when they earn a 3.9 GPA or higher.
What GPA is a first class in USA?
First Class Honours - Weighted GPA of 3.60 and above.
see also