Best Music Schools in Canada!
This blog post profiles the Best Music Schools in Canada in order to provide you with information about their program offerings and a variety of options from which to choose.
If you are searching for a music school that will mold and cultivate your talents, you should seek for one in an area where the music culture is thriving. A location with a rich music history is a good place to pursue a music profession because the environment will help shape your career and expose you to a wide range of major opportunities within the industry.
And Canada is one of these countries, as its music industry is the sixth-largest in the world and the majority of famous musicians, composers, and ensembles hail from there. The Indigenous Peoples, the Irish, the British, the French, and its close neighbor, the United States, have influenced, shaped, and contributed to Canada's musical heritage.
Check out: 17 Best Fine Arts Colleges in the US
There are also numerous opportunities provided by the government, such as the Canada Music Fund, a program designed to assist musicians and entrepreneurs. Studying music in Canada affords you these and numerous other opportunities. The Weeknd, Shania Twain, Justin Bieber, Drake, Neil Young, and Ruth B., among other award-winning artists, are available for meetings.
In addition to these artists, you will also have the opportunity to meet or learn from renowned producers and composers such as Bryan Adams, David Foster, Raine Maida, Howard Shore, John Abram, and Jocelyn Morlock. Knowing that you may encounter and learn from one of these individuals at a Canadian music school is a powerful motivator for you to consider enrolling in a music school in Canada.
In the minds of many students, Canada is a country where you can only study rigorous subjects such as business, medicine, engineering, and computer science. It is one of the most entertaining countries in the world, with music festivals, carnivals, and other events that will inspire your musical potential.
Requirements for Best Music Schools in Canada
However, if you wish to earn a college degree in music, there are additional requirements such as:
If you are pursuing a bachelor's degree, you must have graduated from high school; if you are pursuing a master's degree, you must have obtained a bachelor's degree.
Submit secondary school transcripts from institutions previously attended.
Typically, applications are submitted online.
Send in your audition materials
If you are not a native English speaker, you must submit a result from an English proficiency exam. Common assessments include IELTS, TOEFL, and PTE.
List of the Best Music Schools in Canada
The following is a list of the Best Music Schools in Canada:
1. Victoria Conservatory of Music.
On the top of our list of the Best Music Schools in Canada is the Victoria Conservatory of Music, which is located in Victoria, British Columbia, and is popular among Canadians with musical talent. It is a community where excellence in music education, performance, and wellness inspires, nurtures, and enriches.
The conservatory is organized into six colleges and departments that offer students a variety of disciplines. There are courses in early childhood music, composition and arrangement, recording and production, contemporary, technology and creativity, and music therapy. Follow the link to learn more about admissions requirements and tuition costs.
2. The Don Wright School of Music
The Don Wright Faculty of Music is the music school of Canada's preeminent Western University. Bachelor of Music, Music Recording Arts, and Music Administrative Studies are among the undergraduate programs available. Six graduate programs leading to the MA, MMUs, Ph.D., and DMA are available.
Composition, Music Theory, Music Education, Music Cognition, Musicology, and Performance are the graduate programs.It is one of the Best Music Schools in Canada.
All of these programs are offered through the faculty's three departments. The music education, music performance, and research and composition departments. There are ensembles and facilities designed to maximize your musical development.
3. Royal Conservatory of Music
The Royal Conservatory of Music is internationally recognized as one of the Best Music Schools in Canada. This music institution has produced more than five million award-winning composers, producers, pianists, and violinists, among others, including Mychael Danna, Doug Riley, and Sarah Slean.
This music institution has been in existence for over 130 years and has extensive industry experience. This experience will also travel through you as a student here, shaping and developing your potential for a prosperous career in the music industry.
4. Dan School of Dramatic Arts and Music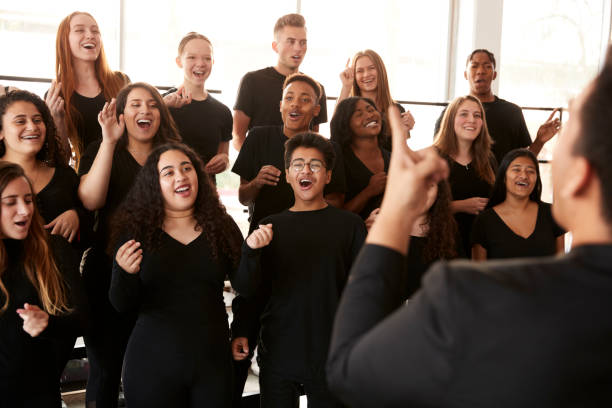 As one of the Best Music Schools in Canada, Queens University's Dan School of Drama and Music is a faculty responsible for offering undergraduate, graduate, and other research programs. It offers bachelor's degrees in drama, music, and music theater, as well as a variety of minors, medials, and inter-disciplinary concentrations. Also available are graduate and diploma programs in arts management and leadership.
You can also participate in competitions, learn more, and broaden your horizons by joining the school's numerous communities.
5. School of Music at UBC
The University of British Columbia (UBC) School of Music is one of the Best Music Schools in Canada. It is the country's oldest and largest music school and offers a variety of undergraduate, graduate, and non-degree programs. The institution provides a four-year curriculum leading to a Bachelor of Music as well as a number of dual degrees, double concentrations, minors, and diploma programs.
There are graduate programs in three main areas of specialization: performance, composition, and music scholarship leading to the Master of Arts, Master of Music, and Doctor of Philosophy degrees. All programs are open to international students, but you must meet all entry requirements to be considered for admission.
6. University of MacEwan
MacEwan University is a fascinating institution to pursue music. It contains a Conservatory of Music within the School of Continuing Education as well as a Department of Music within the Faculty of Fine Arts and Communications. The conservatory accepts applicants of all ages and offers both group and private lessons, but neither degrees nor certifications.
The department offers a bachelor's degree in jazz and contemporary popular music, a diploma in music, and four additional concentrations in composition, general, performance, and recording and production. You can enter whoever you believe will help you cultivate your talents the most.It is regarded as one of the Best Music Schools in Canada.
7. Canada Christian College Music School
If you aspire to become a Christian music artist and need a school where this is the sole concentration, Canada Christian College School of Music is the place for you. It prepares you for a career as a successful Christian artist by training and developing students for church music ministry and worship leadership.
Bachelor of sacred music, master of sacred music, doctor of sacred music, and liturgy leadership certification are offered. All programs offer options for full-time and part-time study.It is one of the Best Music Schools in Canada.
A $75 non-refundable application fee, two reference letters from a pastor and a non-relative, and a personal statement are required to apply. Scholarships and other forms of financial assistance are available to all applicants.
8. The University of Saskatchewan's Music Department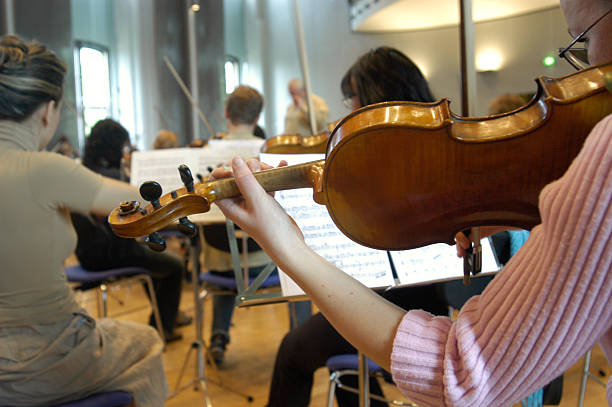 This is one of the Best Music Schools in Canada that can help you realize your full potential as a musician, teacher, composer, or music theorist. This institution will enable you to study performance, composition, music theory, and ensemble participation. You will also investigate the history of music and acquire a comprehensive understanding of music, composers' lives, and their contributions to the industry.
The department provides the Bachelor of Music, Bachelor of Arts in Music, Master of Music, and Master of Arts degrees. Tuition costs are estimated to be $9,528 for domestic students and $27,678 for international students.
FAQs On Best Music Schools in Canada
Is Canada good for studying music?
Students can study Music in Canada which is home to top universities like McGill University, the University of British Columbia, and the University of Alberta.
Does Canada have a music school?
The school of music at the University of Ottawa is one of the country's leading music schools and offers a large variety of degree programs for students.
How much does it cost to study music in Canada?
The fees for a Bachelor of Music in Canada range from CAD 8,000 to cad 45,000 for international students and CAD 3,000 to CAD 16,000 for domestic students.
Is University of Toronto good for music?
U of T Music is internationally renowned for its academic and artistic excellence in musical creation, performance, education, and research.
Also read