Isreal Students Visa 2023: Step by Step Procedure!
Wants to study in Israel and is interested in applying for a visa. If so, please read on for information on the application process for an Israel Student Visa in 2023.
This article explains everything you need to know about Israel, the Isreal Students Visa application procedure 2023, Israel visa types, required documentation, who can apply, and when to apply.
Israel is situated on the coast of the Mediterranean and is home to approximately 9 million people who speak Hebrew and Arabic as their primary languages. The country is home to both rare and breathtaking landscapes and some of the world's finest universities. Its deep religious roots and diverse culture are a source of both beauty and wonder in this small country, which offers unparalleled experiences for culture lovers and adventurers.
Israel has the highest number of startups per capita in the world, making it the ideal place for students with an entrepreneurial spirit. Israel is also the happiest country in Asia and ranks ninth globally in terms of quality of life.
With 11,000 international students, Israel has some of the world's finest universities, colleges, and research institutions. On average, four Israeli universities rank among the top fifty undergraduate programs worldwide that produce the greatest number of entrepreneurs. Students who wish to obtain an Israel student visa and study in the fields of Innovation, Science, and Engineering will be exposed to a long tradition of fostering academic excellence and innovation.
Israel's institutions of higher education offer a variety of academic programs in English for international students at the bachelor's, master's, and doctoral levels, ranging from short-term courses to complete degree programs. Ph.D. and postdoctoral researchers are also welcome in Israel, where they will have ample opportunities to collaborate with leading researchers in their field.
The Council of Higher Education oversees the entire Israeli higher education system, which includes nine universities, thirty-one colleges, and twenty-one colleges for teacher training.
There are 61 institutions of higher education in Israel, 50 of which are government-funded and 11 of which are privately funded, making tuition fees internationally competitive. Depending on the type of program and institution, annual costs can range from $4,000 to $30,000.
If you find this intriguing and plan to study in Israel, you should work toward obtaining an Isreal Students Visa.
Isreal Students Visa 2023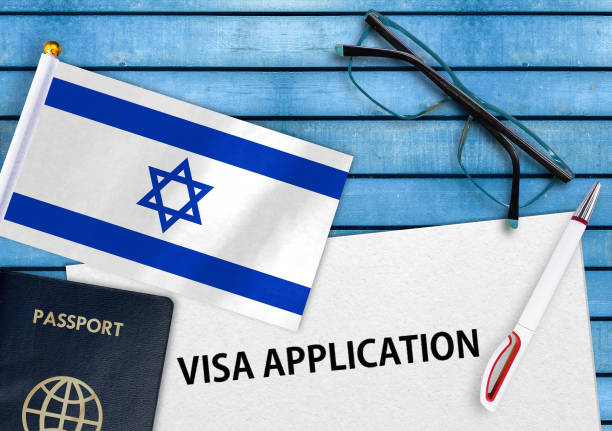 An Isreal Students Visa is an authority to enter Israel and reside here for a set permitted term. It also emphasizes the activities you can engage in while in Israel with a visa.
Here are the various sorts of visas:
Immigration visa
A/1 Visa for Temporary Residents
A/2 Student visa
A/3 Clergy visa
A/4 visa for spouses and children
B/1 Work visa
B/2 Visitor's visa
To study in Israel, a student visa (A/2 visa) is required. Applications for an Isreal Students Visa must be made to the Israeli embassy or consulate in your native country. Visas are valid for up to one year and permit multiple entries and departures from the country.
A/2 Student visa
This visa is awarded to individuals who intend to study in Israel at academic institutions, elementary and secondary schools, yeshivot, and Jewish Agency youth institutes. The visa is valid for up to one year and repeated entries and departures are permitted. However, visa recipients are prohibited from working in Israel.
Students who supply the following are eligible for an Isreal Students Visa:
Application for an Israeli visa, duly filled out and signed
Two passport-sized photographs
A formal acceptance letter from a recognized Israeli institution of higher education.
Documentation demonstrating the student's ability to pay for his studies and subsistence throughout his stay in Israel.
If his country has a diplomatic mission in the State of Israel, a travel document that is valid for at least one year. If no such mission exists in Israel, the passport must be valid for the duration of study plus an additional six months.
Cost of the service (click here to open the table of fees).
Moreover, the Consul may require additional costs.
Also check: Best Masters in Education Programs 2023
Who is Eligible for an A/2 Student Visa?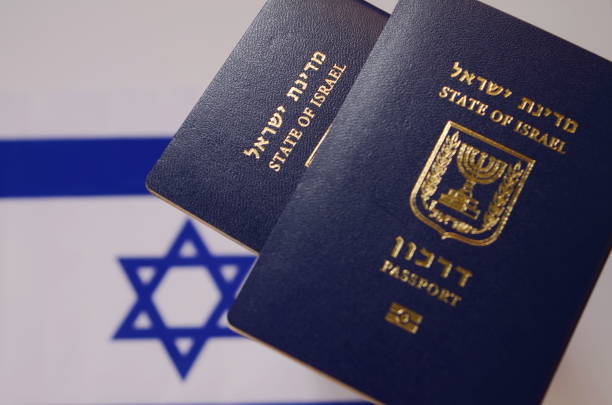 An Isreal Students Visa can be requested by anyone who has been accepted into an educational institution in Israel and possesses the necessary paperwork to show it to the Israeli embassy in their country of residence. This includes students admitted to primary and secondary schools, academic institutions, yeshivot, and Jewish Agency youth institutes.
However, applicants should note that they are ineligible to apply for an A/2 Student Visa for Israel if their parents are Israeli (e.g. an Ezrach Oleh). Those who qualify for Israeli citizenship are required by law to apply for an Israeli passport.
When Should a Student Apply for an A/2 Visa?
The applicant or anyone intending to apply for an Isreal Students Visa must determine the optimal time to apply in their home country. Many applications fail because they are submitted too early or too late.
Applications for an A/2 visa to study in Israel must be submitted between one and two months before the intended date of entry.
Where should an A/2 Visa Application be submitted?
How you submit your application depends on how the Israeli government has controlled visa application filing in your home country. Nonetheless, a candidate may apply in the visa section of any of the following:
The Israeli Embassy in Washington
Consular office of Israel
Israel outsources visa admission processing to a third-party visa processing center.
All other information can be gotten from the Israeli embassy in any country, on their website, or by inquiry through phone or email.
Check out: Best Law Schools in Utah
FAQs On Isreal Students Visa
How long does Israel student visa take?
The entire process from application form to receiving a student visa in Israel takes between 5 and 7 business days.
How much bank balance is required for Israel student visa?
It is important that you have sufficient funds to support you for your duration of stay in Israel. You will need to provide proof of funds in the form of 4 months bank statement with a minimum balance of INR 1,00,000.
Can a student visa work in Israel?
Individuals with student visas are not permitted to work in Israel, except for those enrolled in full master's and doctoral degree programs at Israeli universities, as well as those engaged in post-doctoral research.
Can I work in Israel on a tourist visa?
A B/2 visa is granted to someone who wishes to stay in Israel for only a short time (for a visit, tourism, a business meeting or study in a Hebrew ulpan). A person who enters Israel on a B/2 visa is not allowed to work in the State of Israel. A B/2 visa is valid for up to three months from the date of issue.
Also read