Obtaining the top Business Associate Degree is a must for individuals who wish to study and specialize in business management.
Business is crucial to our daily existence. Business concepts form the basis of a nation's economy, culture, and government.
Consequently, commercial options are unlimited. Despite the fact that businesses rely on selling their products and services at a profit, true success demands a strong vision, adaptability, quality, and efficient management. Consequently, those with the required talents in a variety of business disciplines can find lucrative work.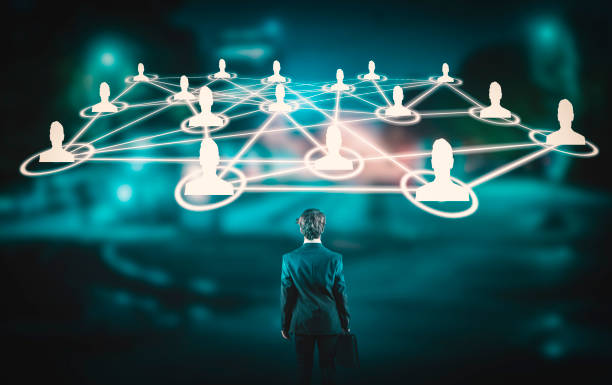 A Business Associate Degree, whether it's a 6-month associate degree or longer, can help you launch a profitable business or assist an established business in earning more money and profit.
How do you determine the appropriate specialization for you?
Your interests, professional aspirations, chosen learning technique, and geographic location will largely decide the response.
This article discusses the top Business Associate Degree to help you make an educated decision on your own education.
When choosing on a business Associate Degree, the following criteria should be considered:
Personal interests are essential when selecting a major because you will spend a significant amount of time in classes relevant to the chosen major. If you have a natural passion in the subject matter you are studying, you will find it easier to remain motivated as you pursue your degree, and you will likely perform better in your classes.
Consider, in addition to your interests, the abilities that come naturally to you or those you have acquired via previous education and professional experience. Certain skills can help you succeed in a range of academic disciplines.
When deciding on the ideal business associate degree for you, it is crucial to examine the type of employment you intend to follow after obtaining your degree. Consider the career routes and job titles that excite your interest, and then research the majors that are preferred by companies for these specific positions.
Some Business Associate Degree lead to higher-paying positions than others. When choosing a major, you should evaluate your desired lifestyle and the pay required to maintain it.
What is the best Business Associate Degree?
The best Business Associate Degree from which to choose are as follows:
Business administration and management

Associate's Degree in Marketing

Accounting Technology Degree

Business Communication

Supply Chain Management

Applied business

Construction Management Technology

Associate Degree in Fashion Merchandising Program

Entrepreneurship Degree Specialization

Administrative Assistant
Sports management associate degrees

Tax Specialist Associate's Degree

Event Planning
E-Commerce Associate's Degrees

Executive Business Administrative Degree

International business
Certified Public Accountant

Finance

Office Manager

Risk Management and Insurance
20 best business associate degree
The Associate of Science in Business Administration program is built on a strong industry foundation and provides a comprehensive understanding of business and business basics.
Utilize applicable business models in decision-making circumstances. Utilize ethical thinking in business circumstances and work effectively in a professional team atmosphere.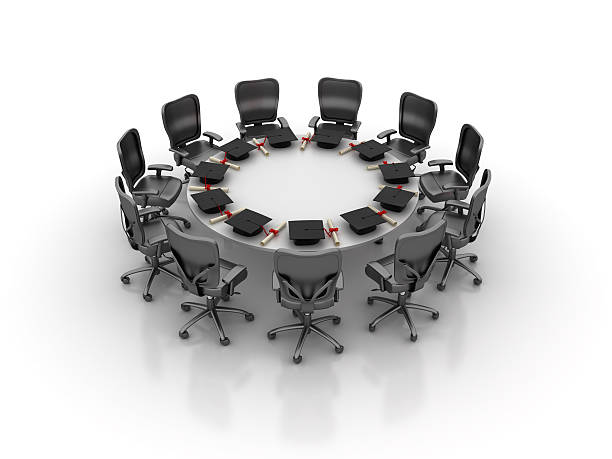 This Business Associate Degree program introduces students to the principles of the business world and prepares them for further study toward a bachelor's degree.
Marketing programs instruct students on how to advertise and distribute products, ideas, and services to attract and retain clients.
In addition to studies in the liberal arts, associate degree programs often include courses in the fundamentals of business regulations and marketing.
Additionally, this Business Associate Degree programs teach information on customer behavior, marketing roles in various businesses, and sales strategies.
A Business Associate Degree in marketing can prepare you for a sales, customer service, public relations, or advertising position.
Students in a marketing degree at the undergraduate level may be exposed to courses that teaches them about the management and promotional sides of businesses.
A degree in accounting technology is a fantastic choice if you have strong problem-solving skills and desire to develop in your work. Accounting firms have a strong demand for accounting technology graduates, hence their demand is high.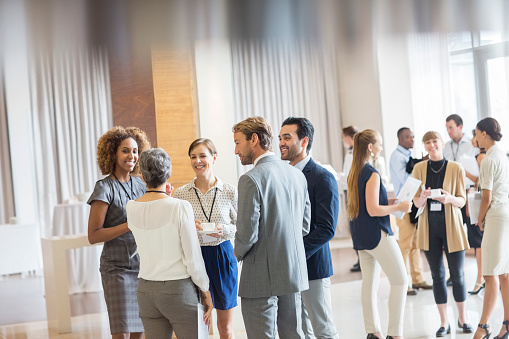 You will be able to work in small or large private or public companies upon completion of your degree. Financial accountants, management accountants, government accountants, tax accountants, consulting accountants, and forensic accountants are examples of accounting positions.
The Business Communication program helps students enhance their oral, written, and interpersonal business communication skills. It is meant for students who wish to develop their communication skills prior to entering the workforce, those who wish to return to the workforce, and those who wish to advance their professions.
Being among the best Business Associate Degree. The Associate of Science in Supply Chain Management is designed to educate students with the skills and information necessary to become leaders in any business involving the flow of products and services.
From the point of origin to the point of consumption, students will examine the many links in the supply chain. Participants will learn how to manage activities across all industrial functions, with an emphasis on project management.
Important components of this degree include project/operations management, manufacturing, logistics, strategic planning, resource scheduling and coordination, purchasing, and inventory management.
The applied business program is appropriate for those who wish to acquire a comprehensive base of professional abilities in preparation for entry-level to mid-level business positions.
The Business Associate Degree is also a suitable starting point for people who wish to pursue a bachelor's or master's degree in business and rise to positions of management and leadership in their existing jobs and it is also among the best Business Associate Degree.
Are you prepared to rise to the project manager or supervisor role in residential, commercial, or industrial construction?
This Business Associate Degree course will teach you how to identify the necessary people, material, and financial resources for project tasks. You will learn how to control costs, organize papers, and supervise others in order to be an efficient project manager.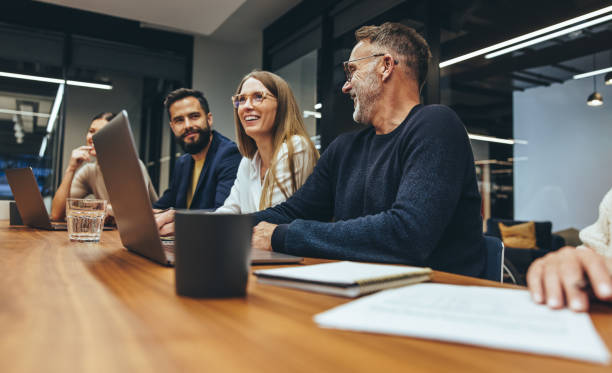 You will learn how to complete projects on time and within budget by collaborating with subcontractors, suppliers, and field employees. If you lack building experience, internships will offer you with invaluable training. You will be well-equipped to assume the duties of a construction project manager.
Fashion merchandisers select, acquire, promote, and sell apparel and accessories. As a student of Fashion Merchandising, you will do research on fashion trends, study trend forecasting, and visit manufacturers and merchandise markets to get practical experience.
Your classroom is designed to resemble a business office. You will work in teams and assume jobs such as manager, buyer, advertiser, display department, and sales representative.
In addition, you will learn how to organize and execute promotional activities such as marketing campaigns and fashion shows. Marketing, purchasing, merchandising, and sales are all advanced fashion merchandising career opportunities.
In this Business Associate Degree program, you will develop a portfolio that will enable you migrate to a four-year college or straight enter the fashion sector.
When you want to set up a business or currently operate one, a Business Associate Degree with an emphasis on entrepreneurship may be the ideal choice for you.
Students in this type of curriculum can become familiar with real-world challenges pertaining to entrepreneurs, such as employment law and budgeting, and build essential managerial abilities, such as team leadership and management strategies.
In classes, themes may include examining the legal environment and the numerous obstacles of managing contemporary firms, applying negotiating methods and strategies, knowing the components that assure legal compliance, and comprehending contracting and procurement.
If communication and organization are your strong points, an administrative assistant position with an associate's degree in business could be a good fit. Administrative assistants are tasked with nearly all responsibilities for their companies.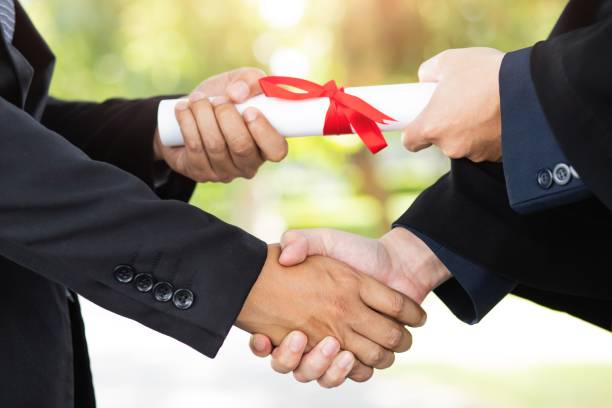 They create schedules, manage calendars, plan trips, host meetings, handle projects, and compose internal messages frequently.
If you appreciate being a valuable team member, an administrative assistant career may be for you.
Professionals in sports management organize, supervise, and assess the organizational and commercial aspects of the sporting world. You will be able to work in sports facilities, on sports teams, as a coach, or as a fitness instructor with an associate's degree in sports management, it however, considered among the top best Business Associate Degree
A Business Associate Degree in accounting could qualify you for a tax preparation career. Transferring your associate's degree to a bachelor's degree completion program would allow you to become a tax specialist.
Individuals interested in employment related to events and those seeking industry certification can consider acquiring an event planning associate degree.

The course will be particularly valuable for hotel staff, travel agents, fundraisers, festival organizers, professional association managers, administrative assistants, and athletic event organisers. You will learn how to construct budgets, work with business people, and establish meeting objectives.
You could work as a meeting planner, assistant in public relations, or event manager.
The field of eCommerce is expanding rapidly, creating numerous chances for those who are interested in it. A Business Associate Degree in eCommerce requires students to understand how to employ cutting-edge technologies and operate economically in the online market.
This Business Associate Degree provides specific knowledge on how to operate online business. Accounting, management, and marketing are all included in the program. You will be able to utilize internet-based tools, methods, innovations, and applications.
A two-year program that incorporates computer fundamentals and an associate's degree in eCommerce. The addition of a four-year bachelor's degree in eCommerce will increase your employment prospects.
Additionally, undergraduate certificate programs in eCommerce are available.
In the business sector, a Business Associate Degree in administration opens up a world of prospects. Online programs have made it far more convenient to study for the course than in regular schools. This Business Associate degree can be completed while working a 9-to-5 job. You can work in the public sector, the private sector, and non-profit organizations.
It takes one-third less time to complete the program than it would to earn a Business Associate Degree in business administration at a conventional business school.
The training focuses on company management, project planning, and communication skills. This is a great addition to a bachelor's degree in business administration, which will increase your earnings.
Students who wish to pursue a lucrative career in international business and finance can enroll in the Associate of Science in International Business program.
International business refers to the conduct of business beyond national borders. This Business Associate Degree includes everything from small exporters and importers to multinational firms with international activities and affiliations.
Understanding their financial, administrative, marketing, human resource, and operations decisions is facilitated by differentiating between several sorts of international firms.
In order to become CPA, a Business Associate Degree in accounting is required. If you are a working professional seeking to add a degree in accounting to your resume, you can earn your accounting degree online.
Online courses you the flexibility to complete the course at your own pace. You can take a brief break and then return to your study without any interference.
A CPA profession requires significant technical knowledge in addition to exceptional analytical and communication skills. Employers emphasize interpersonal skills, decision-making maturity in customer service, and the capacity to correctly evaluate complicated business situations.
Through a Business Associate Degree in finance, you may get a comprehensive understanding of the financial world. The degree qualifies you for a range of positions inside an organization, including financial officer, investment broker, risk manager, and financial analyst.
You can also work at a financial institution as a loan officer or financial planner. You will acquire the information and skills necessary for financial management.
The training gives the specialized knowledge necessary to understand data and use current information in the areas of ethics, statistical analysis, problem-solving, collaboration, and laws.
A Business Associate Degree is required for employment as an office manager. In this lucrative position, you will be responsible for interviewing potential new hires and planning team-building activities.
Office managers are necessary for a well-managed office. In this position, you may collaborate with management on annual budgets.
The Associate of Science in Risk Management and Insurance is designed to equip students with a foundational understanding of insurance and risk management.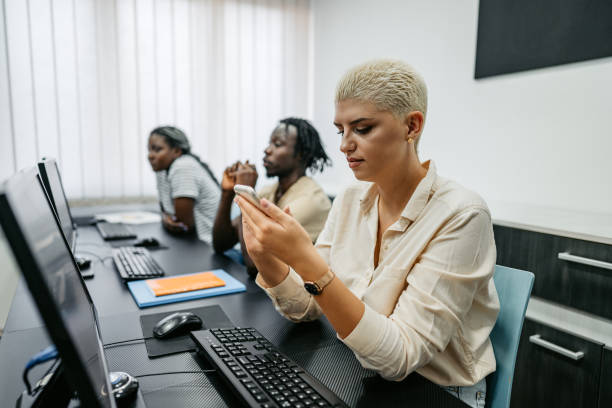 This program cultivates abilities in critical thinking, leadership, and communication, as well as approaches for planning and coordinating personal and company insurance policies.
The courses provide a foundational understanding of the insurance sector, risk management, property and liability insurance principles, as well as health, life, personal, and commercial insurance.
Conclusion
The answer to the question of whether it is worthwhile to get a Business Associate Degree is affirmative.
Degrees vary in length, requirements, and outcomes; with the above information, you may choose the sports management school that best suits your personal and professional goals.