Why are Employability Skills Important?
Today's labor market is more competitive in a whole new way. In addition to subject-matter competence, employers now view employability skills as key qualities in prospective employees.
As a result of the proliferation of start-ups, it was formerly simpler for IT specialists to acquire employment; nevertheless, many of them are now unable to maintain or advance in their positions.
This is due, in part, to the ever-changing nature of technology. If you are unable to acquire new skills in order to remain relevant in your industry, you will inevitably lag behind your colleagues. Employers are now emphasizing the need of "employability skills" — talents that go beyond qualifications and experience — which is a contributing factor to the fact that many are having trouble beginning successful careers.
This article will examine the following subjects in depth:
What are employability skills?
Why do employability skills matter?
Top ten employability skills and methods for enhancing them
What do employability skills entail?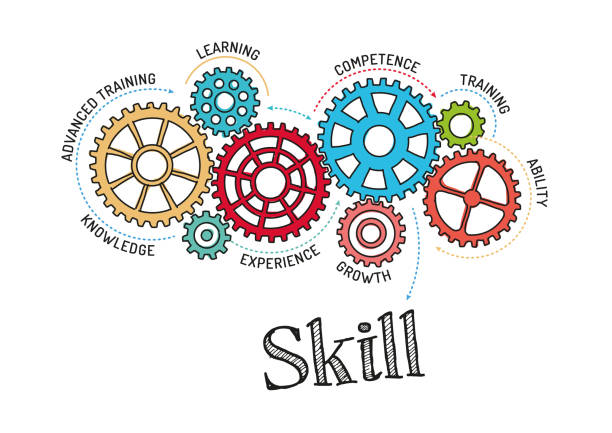 If you are pondering the question, "What are employability skills?
This term is defined by STEMNET (Science, Technology, Engineering, and Mathematics Network) as "transferable skills necessary for an individual to be employable." Employability relates to your knowledge, skills, and attitudes, how you use them, and how you present them to employers in the modern context.
Today, your degree and experience may be sufficient to qualify you for a job, but for the majority of roles in the field of new technologies, you will require soft skills such as communication, teamwork, and problem solving. These employability skills will enable you to perform your job responsibilities to the best of your ability.
These abilities are the pillars of any job, making you employable in a variety of roles, industries, and sectors. Employers want to see that you already possess these soft skills prior to employment, as they are considerably more difficult to teach.
Why are employability skills so valuable?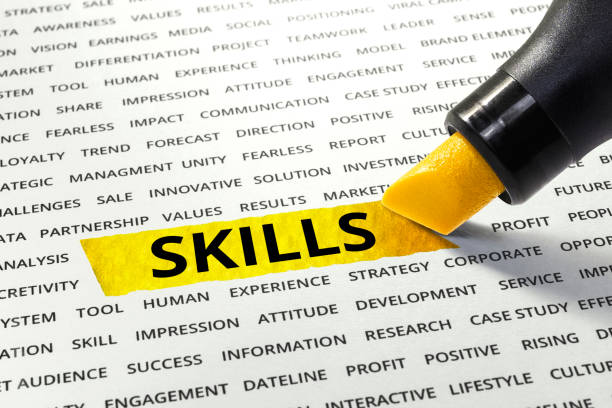 These sets of job-readiness skills are, in essence, behaviors that are required for any job and attitudes that enable you to advance in your profession and effectively assist you in:
communicate with coworkers
solve problems
be a member of the team and comprehend your function inside it
Make judicious decisions concerning your profession and career.
Be autonomous and responsible for your career.
Your interactions with people are affected by your characteristics, behaviors, and attitudes. Employers appreciate employability skills as indicators of how you interact with coworkers and customers, as well as how well you are likely to manage your job performance and career success.
Employers respect these distinctive characteristics in prospective employees because they have always been essential for a productive and well-functioning staff. Companies invest a great amount of effort and resources in establishing these basic and work-readiness competencies.
However, in today's environment of restricted employment opportunities, companies have more options and would prefer to hire a technical expert with well-rounded employability abilities.
The Top Ten Employability skills and How to Enhance Employability skills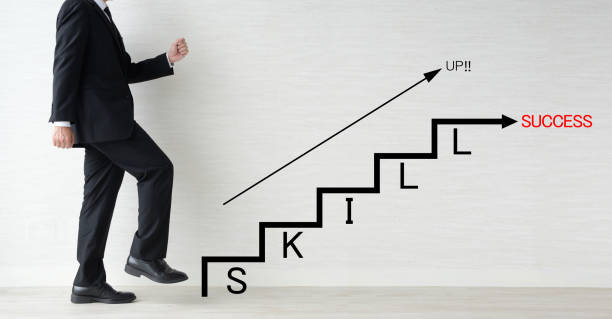 STEMNET has created a list of the ten most sought-after employability skills, as identified by leading recruiters such as Accenture, Siemens, and Nokia.
These are the abilities and qualities that an employer would anticipate you to possess while attending a job interview. It is equally crucial that you create an excellent resume that highlights your relevant skills.
In fact, you should learn how to convey these skills to potential employers in your CV and during the interview.
Here are the top ten employability skills that employers seek in the current job market, as well as many methods for enhancing employability skills.
1. Communication and Social Abilities
The capacity to articulate one's thoughts and beliefs eloquently and to describe one's goals without ambiguity.
This includes hearing, comprehending, and acting in accordance with what others say or instruct.
Regularly compose academic reports and assignments as part of your study.
2. Problem-Solving Skills
The capacity to think logically and discover solutions to problems.
Consider enrolling in a course that emphasizes problem-solving.
3. Self-Motivation
The capacity to generate original thoughts and solutions and to act independently without being told to do so.
Approach organizations for practicum or internship opportunities.
4. Working under Pressure
The ability to give the greatest performance within deadlines without succumbing under work stress
Work, study, and family obligations should be juggled in a balanced manner.
5. Organizational skills
A methodical approach to work that emphasizes meticulous planning in order to fulfill deadlines.
Assist with organizing an office or community event.
6. Team Spirit
The capacity to work successfully with other people from varied backgrounds, skills, and experience to accomplish a job or purpose
Join a team or participate in group assignments.
7. Learning Skills
Your eagerness to learn and comprehend new things is a necessary skill set in today's tech industry, where skill gaps are rapidly forming and upskilling is vital.
Consider picking up a new interest or acquiring new abilities.
8. Number and Data Skills
The capacity to use data to prove a point.
Use graphs and tables to demonstrate your argument.
9. Value Diversity
People in contemporary organizations have diverse backgrounds. Learning to collaborate with individuals of many ages, religions, and political views is vital for career advancement.
Improvement Tip: Volunteer to work in another department.
10. Negotiation Expertise
The ability to strive towards a win-win outcome when you can make objective decisions after listening to all stakeholders' viewpoints.
Tip for Enhancement: Negotiate on a daily basis.
How to Find Your Employability Skills?
Everyone already possesses employability skills that must be identified.
Here are some techniques for determining your employability skills:
Include daily activities such as studying, working, reading, and extracurricular pursuits. This will offer you a sense of what you are good at; for instance, if you enjoy studying and reading, you will be naturally good at research work; therefore, you already possess this employable ability. In addition, if you excel at sports, you already possess problem-solving and leadership skills.
Each daily activity is connected to a duty that leads to the development of employability skills. Mention the duties associated with each action on your list.
List your employable abilities and include them in your portfolio.
FAQs On Employability Skills
What are the 8 employable skills?
Key skills are: communication; • team work; • problem solving; • initiative and enterprise; • planning and organising; • self-management; • learning skills; and • technology.
Why is employability so important?
Employability skills are important because they give you the confidence to cope with deadlines, unforeseen delays and unique personalities. They allow you to manage your emotions and remain motivated under pressure.
How are employability skills developed?
Employability skills can be developed in many areas of your life, including at school, at work, and through hobbies and sport. For example, to develop or improve your communication skills, you could consider: presenting oral presentations in class. working in customer service (face-to-face or over-the-phone)
What is the number 1 employability skill?
The most sought-after, desired employability skill is probably communication. Communication is simply a part of almost every workplace so it makes sense that employers value these skills so highly.
See also