Top Military Schools In Canada: Here are the Top Military Schools In Canada. Similar to Veteran and Military Family Scholarship in the United States, the majority of these Top Military Schools In Canada offer students several financial alternatives.
Military high schools are a type of high school that offers military cadet education; hence, they are a type of military academy. These can be found in a number of nations and offer a standard high school education with additional military training.
For instance, cadets must rise early for physical training, followed by afternoon games.
Yet, similar to high schools and secondary schools, they offer academic classes following breakfast. There might be nighttime self-study classes. As a member of the military academy, seniority is significant, and juniors must follow the orders of seniors.
The grade serves as the cadets' rank. All cadets in the same class are regarded as having the same rank. At higher classes, prefects are chosen to guide the regular cadets.
This article provides a list of the Top Military Schools In Canada for which you can apply. Check the table of contents for a summary of this post's contents.
List of the Top Military Schools In Canada 
The following is a list of the Top Military Schools In Canada:
1. Royal Military College Saint-Jean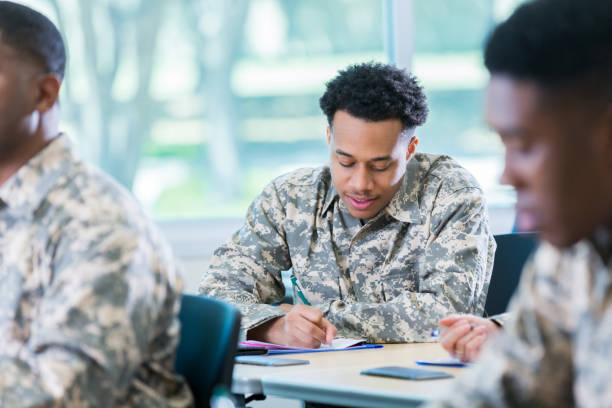 The Royal Military College Saint-Jean (RMCSJ; French: Collège Militaire royal de Saint-Jean), also known as RMC Saint-Jean, is a Canadian military institution located 40 kilometers south of Montreal on the site of Fort Saint-Jean in Saint-Jean-sur-Richelieu, Quebec.
Originally constructed in 1666, the military college was created in 1952. RMC Saint-Jean is an arm of the Canadian Military College system that provides pre-university (Quebec's distinct college-level) programs to assist the smooth transition of selected cadets from Quebec high schools to university study.
The curriculum is aligned with that of the Royal Military College of Canada (RMC).
The four components of college success are Academics, Leadership, Athletics, and Bilingualism. RMC Saint-Jean has a small student-to-teacher ratio, physical fitness programs, instruction, an intramural sports program, social organizations, recreational facilities, and leadership activities.
The military college has ties with AUCC, IAU, AUFC, COU, CIS, CVU, PPC, UArctic, MAISA, and Cégep de Saint-Jean-sur-Richelieu and offers a 2-year degree.It is also regarded as one of the Top Military Schools In Canada.
2. Robert Land School
Robert Land Academy (RLA) is the only non-university level private military academy in Canada. It is located five kilometers west of Wellandport in West Lincoln, Ontario, in the township of West Lincoln.
The Academy was founded in 1978 as a private military boarding school for boys only. The tuition rate is approximately $52,000 Canadian.
Major-General Isaac Brock (commander of the British forces in the Battle of Queenston Heights during the War of 1812), Major John Butler (commander of an irregular militia battalion.
Butler's Rangers was founded to serve in the American Revolutionary War, and Joseph Brant fought alongside them (who was a Mohawk military and political leader closely associated with Great Britain during and after the American Revolution).This is also among the Top Military Schools In Canada.
3. Canadian Army Command and Staff College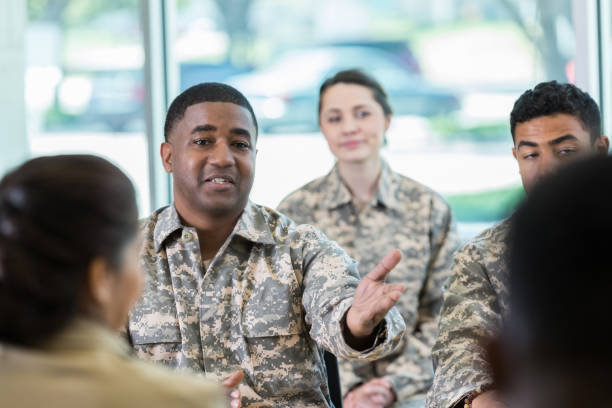 Formerly known as the Canadian Land Force Command and Staff College, the Canadian Army Command and Staff College (CACSC) is a school for officers of the Canadian Forces that specializes on staff and army operations courses.
It was founded in 1946 in Kingston, Ontario, near Fort Frontenac. The school's vow of allegiance is to Queen Elizabeth II of Canada. It is also part of the Canadian Army and the Department of National Defence.
As one of the Top Military Schools In Canada. The institution serves as the army's center of competence for formation operations and prepares headquarters for domestic and overseas deployments. The school's primary location is the Canadian Army Doctrine and Training Centre.
The Canadian Army Command and Staff College offers courses such as Army Junior Officer Staff Qualification, Army Operations Course, and Command Team Course.
These courses on tactics are presented as preparation for operational command and staff responsibilities. They are a standard requirement for advancing officers at all ranks and pilots of tactical helicopters.
4. Royal Military College of Canada
The Royal Military College of Canada (RMCC or RMC) was established in 1876 and is the only government institution in Canada with degree-granting authority.
RMCC is the military college of the Canadian Armed Forces and a degree-granting university that trains military officers. The Royal Military College of Canada Degrees Act of 1959 authorizes the institution to provide degrees in the arts, sciences, and engineering.
The Division of Continuing Studies offers programs at the undergraduate and graduate levels on campus and through the college's distant learning program.
Waterfront CFB Kingston is located on a 41-hectare peninsula to the east of downtown Kingston, Ontario.
The military college is affiliated with AUCC, IAU, ISMS, AUFC, COU, CVU, UArctic, CUSID, CMA, DRDC, and the Ontario Network of Women in engineering.
In addition, the athletics at the military institution are known as CIS – OUA and MAISA, while its students are known as Paladins.
Officer Cadets at the Royal Military College of Canada get training in the so-called "four pillars" of academics, officership, athletics, and bilingualism.
5 Military College of the Canadian Forces
The Canadian Forces College (CFC) is a military school for the Canadian Forces' senior and general officers.
The military college offers graduate-level military education courses designed to equip officers to deliver successful leadership within the Canadian Armed Forces in an all-government context.
The Royal Canadian Air Force War Staff College was established in 1943, the RCAF Staff College in 1945, and the Air Force College in 1962. The military institution has ties to RMC PPC, DRDC, and OCGS. It is also among the list of our Top Military Schools In Canada.
6. Randolph-Macon Academy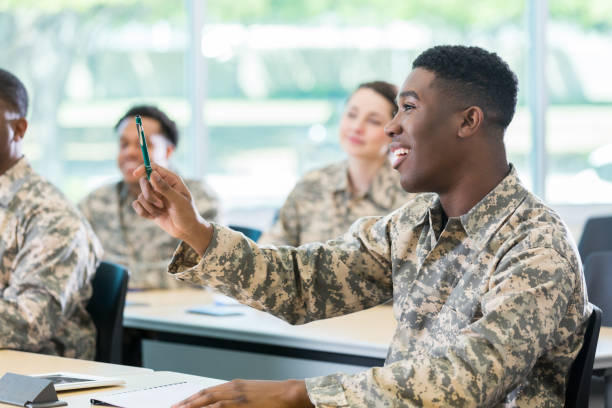 Randolph-Macon Academy (R-MA) is a private coeducational college preparation school in Front Royal, Virginia, for students in grades 6–12 and postgraduates.
The military academy, founded in 1892, offers both boarding and day programs. The United Methodist Church is linked with the Randolph-Macon Academy.
The military academy offers the following programs: College-Prep, Air Force Junior ROTC, Flight, Drama, Art, Music, Chorus, CyberPatriot, Middle School, JV, and Varsity Sports, Speech and Debate, and Interact Clubs for Middle and Upper School.
The 135-acre (0.55 km2) campus overlooks Front Royal and is situated 70 miles (110 km) west of Washington, D.C. It is one of Virginia's six private military schools. Randolph-Macon Academy is accredited by the Virginia Association of Independent Schools and the Southern Association of Colleges and Schools.
The institution is a member of the United States Association of Military Colleges and Schools (AMCSUS).
Upper School (grades 9–12) students are required to engage in the Air Force ROTC program, which emphasizes teaching leadership qualities, citizenship obligations, and the value of community service.
The military academy owns two Cessna 172 aircraft (N3525U and N841SP), and the flight instructors are faculty members. The school offers the nation's only private in-house aviation program.
FAQs On Top Military Schools In Canada 
Does Canada have military school?
The Canadian Military Colleges (CMC) are the military academies of Canada. They currently consist of the Royal Military College of Canada and the Royal Military College Saint-Jean.
Can international students Join Army in Canada?
To join the Army you must be a Canadian citizen. If you have a permanent resident status, you may be eligible for employment under certain conditions.
How old do you have to be to go to military school in Canada?
Attending these schools helps motivate and build your confidence while learning usable military skills and developing individual leader proficiency. Many cadets say these are the most valuable experiences of their four years at the Academy.
Can you use your phone in military school?
During the 7.5 weeks while your loved one is at BMT, he/she will be authorized to use his/her cell phone or pay phones to make outgoing calls to family members. Trainees are encouraged to maintain their cell phone service while at BMT and to bring a calling card.
Also read