Top 10 Happiest Jobs in The Medical Field!
The medical field can be a happy or at least contented environment. You are out in the world healing or at least making people feel better. Occasionally, you will be their savior. This is delightful, but the process can be challenging.
The medical field can also be a miserable environment. Anxiety and sadness can be triggered by gruesome visions, frightening circumstances, and the knowing that a mistake could have catastrophic effects. Add to it the fact that the victim's family members will frequently blame you, even if it was not your fault, and the job can become a nightmare.
But what makes a work fulfilling? It is a combination of compensation, perks, job satisfaction, and work-life balance. And also something more difficult to quantify, such as whether you believe your employment is significant.
This post will discuss the Happiest Jobs in The Medical Field and the factors that make them so.
Pew Research Centre research indicates that approximately 49% of Americans are "extremely satisfied" with their jobs.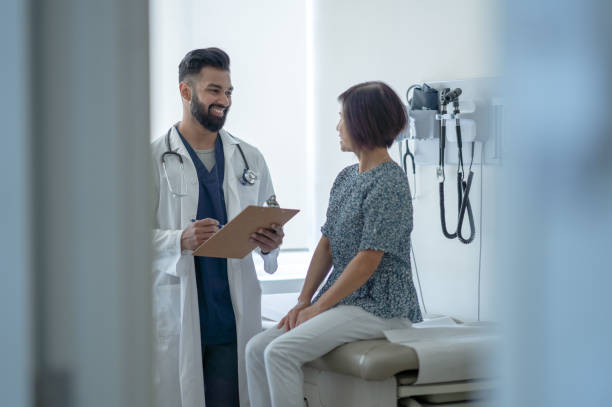 The majority of adults gauge their job satisfaction and happiness based on their working environment, stress level, compensation, and work-life balance, according to the research.
Fortunately, you can position yourself for these rewarding medical occupations by enrolling in approved medical colleges and medical schools' medical programs.
In this post, you will learn the criteria used to determine the happiest jobs, as well as a brief description of the jobs and why they are Happiest Jobs in The Medical Field.
The Qualities of Happiest Jobs in The Medical Field
There are several factors to consider while looking at the Happiest Jobs in The Medical Field. The first is your expected annual wage. Obviously, this is hardly the pinnacle of happiness, but it is significant. After all, you cannot do much if you are living in poverty.
The second is advantages. This may encompass paid vacation days, health insurance, and retirement programs. The more generous the benefits, the happy the employees are typically.
Job satisfaction ranks third. This is more difficult to assess but nonetheless significant. A job may have a large income and excellent benefits, but if the work is unsatisfactory, it will not bring you happiness.
Work-life balance is the fourth and final issue to consider. This is particularly crucial in the medical industry, where extended hours and on-call shifts are prevalent. A lack of work-life balance can result in burnout, which is not a cheerful state.
There are additional elements that are more difficult to quantify. Imagine you were a pathologist for a terrible yet illuminating example. You would be responsible with doing autopsies, which would expose you to the worst of humanity on a daily basis. It is a grueling job that, as you can think, is not exactly a source of joy. The fact that these individuals eventually develop desensitized to it is not relevant to this list in any way.
The thought of helping others, even in a modest way, is enough to make some individuals happy. Others must see actual outcomes as a result of their efforts. This varies from one to individual, making it impossible to quantify.
List of the Happiest Jobs in the Medical Field
These medical field jobs have been ranked as the Happiest Jobs in The Medical Field by trustworthy surveys and research:
Dental Hygiene
Radiation Therapy
Optometry
Biomedical Engineering
Psychiatry
Ophthalmology.
Dermatology
Respiratory Therapy
Speech-Language Pathology
Dietician/Nutritionist
 Pediatrician
Nurse
Anesthesiologist
Physical Therapist
1. Dental Hygiene
Happiest Jobs in The Medical Field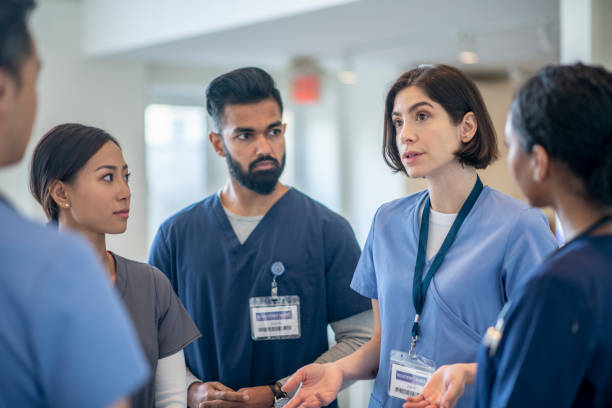 The overall job satisfaction of dental hygienists places them among the happiest occupations in the Medical Field.
According to surveys and studies, dental hygienists give their professions 3.1 out of 5 stars in terms of professional satisfaction. Hygienists are accountable for assisting patients in the prevention and treatment of oral illnesses and dental problems.
Average Salary: $76,220
2. Radiation Therapy
Happiest Jobs in The Medical Field
According to a PayScale poll, nearly nine out of ten radiation therapists find their careers enjoyable. Therapists play a crucial role in the medical industry.
They give radiation treatments to cancer, tumor, and other patients who may require their services.
Average Salary: $85,560
3. Optometry
Happiest Jobs in The Medical Field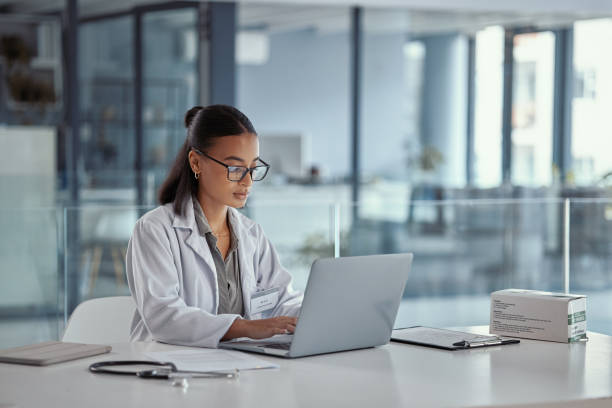 Optometrists are often confused with ophthalmologists and opticians, however they have significantly distinct responsibilities.
Ophthalmologists are eye specialists who treat visual impairments, vision correction, and eye illnesses. Opticians, on the other hand, manufacture and administer lenses.
Optometrists conduct tests and eye examinations to detect faults and provide corrective lenses or treatments. Over 80 percent of optometrists, according to PayScale, are happy and satisfied with their professions.
Average Salary: $115,250
4. Biomedical Engineering
Happiest Jobs in The Medical Field
Biomedical engineers report a high degree of job satisfaction and contentment, according to a poll conducted by CareerExplorer.
On a scale of 1 to 5, respondents rated their job satisfaction with 3.4 stars. This professional path combines engineering, research, and medicine in order to produce value for the medical business.
Average Salary: $102,600
5. Psychiatry
Happiest Jobs in The Medical Field
Happiness is defined differently by many individuals. Nonetheless, a substantial proportion of psychiatrists feel similarly about their jobs. In a research, over 37% of psychiatrists reported feeling extremely satisfied at work.
Another poll by CareerExplorer revealed that psychiatrists evaluated their profession 3.8 out of 5, placing them in the top 17 percent of all occupations.
Average Salary: $208,000
6. Ophthalmology
Happiest Jobs in The Medical Field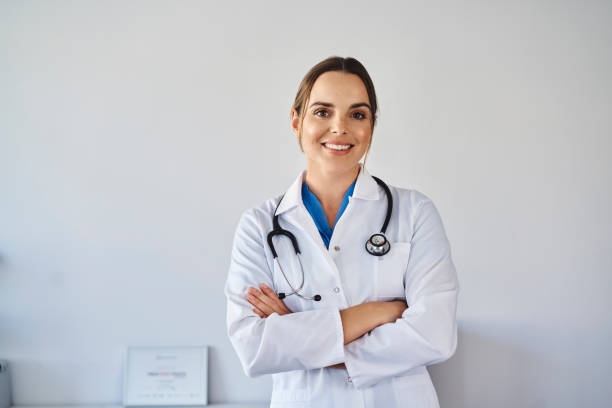 According to a research by MedScape, ophthalmologists are among the three happiest professions in the medical field.
39% of the study participants said that they were satisfied with their jobs. Ophthalmologists are medical specialists who diagnose and treat eye-related diseases and conditions.
Average Salary: $309,810
7. Dermatology
Happiest Jobs in The Medical Field
According to surveys, many dermatologists are extremely content with their professions. According to research, dermatology has one of the highest activity levels of all medical fields.
About forty percent of dermatology experts surveyed stated that their occupation is one of the happiest in the medical industry.
Average Salary: $208,000
8. Respiratory Therapy
Happiest Jobs in The Medical Field
Respiratory Therapists provide care to patients suffering from heart, lung, and other respiratory diseases and disorders.
These professionals are occasionally confused with nurses because they are less well-known in the medical field. On a 5-point scale, they rated their employment happiness and satisfaction at 2.9 stars, according to a CareerExplorer poll measuring job happiness and satisfaction.
Average Salary: $62,810
9. Speech-Language Pathology 
Happiest Jobs in The Medical Field
It is stated that assisting others brings immense enjoyment. This could be one of the reasons why speech-language pathologists are considered to have one of the happiest jobs in the medical field.
These experts assist individuals with speech difficulties, swallowing difficulties, and even language difficulties. According to CareerExplorer, Speech-Language Pathologists rate their jobs 2.7 out of 5 on the satisfaction scale.
Average Salary: $79,120
10. Dietician/Nutritionist
Happiest Jobs in The Medical Field
Dieticians and nutritionists have increased prospects in a variety of industries, including hospitality, healthcare, etc.
Professionals in this field say that their jobs provide them with satisfaction. CareerExplorer's survey elicited scores of 3.3 stars out of 5 for professional satisfaction.
11. Pediatrician
Happiest Jobs in The Medical Field
This should not come as a shock. Children are, after all, among the most vulnerable members of society with whom pediatricians interact. Not only do they get the gratification of knowing that they are helping to keep children healthy, but they also get to witness the happiness that results.
However, it is not all fun and games. Pediatricians must also deal with the emotional distress associated with sick or injured children. Even so, they are aware that they are improving the lives of their patients.
Working with children is one of the most rewarding occupations. You are preserving the future of humanity one child at a time.
The average yearly salary of a physician is close to $200,000, which is a pretty healthy sum. Even if current birth rates are low, it is safe to anticipate that people will continue having children for the foreseeable future. Therefore, if you're seeking a stable and fulfilling profession, this is an excellent option.
12. Nurse
Happiest Jobs in The Medical Field
If there is one occupation that is both significant and satisfying, it is nursing. The unsung heroes of the medical industry are nurses. They assist their patients in so many ways, from offering comfort to dispensing medication. And they do it all with a cheerful disposition.
The day-to-day duties of a nurse can vary, but often require a great deal of hands-on labor. They may provide patient care, dispense medication, or even clean bedpans. Additionally, nurses must monitor patients' medical conditions and update their charts. They frequently work long hours, and call-in shifts are typical.
Nurses are among the most empathetic individuals you will ever encounter. They witness sick and injured people on a daily basis, yet they are able to find the good in everyone. It is simply remarkable.
It is by no means a simple task. But it is a worthwhile endeavor. Every day, nurses make a difference in the lives of their patients.
Moreover, similar to pediatricians, nurses are in high demand. The Bureau of Labor Statistics anticipates a 9% increase in registered nurse employment between 2020 and 2030. This is significantly faster than the average for all professions. In addition, their annual median wage is a good $77,610.
13. Anesthesiologist
Happiest Jobs in The Medical Field
Anesthesiologists are physicians who specialize in the treatment of pain. They give anesthetic before, during, and after surgical procedures. In addition, they administer pain management to individuals with chronic pain disorders.
Throughout a typical workday, an anesthesiologist may:
Administer anesthetic before, during, and after surgical procedures.
Observe patients' vital signs throughout surgery.
Pain management for patients suffering from chronic pain disorders.
Important to remember is that you will likely be required to work on call. Therefore, if you enjoy having a great deal of spare time, this is not the job for you. You must be capable of working long hours with little notice.
However, if you are willing to work irregular hours, anesthesiology may be a wonderful option for you. It is a really difficult work, but it is also extremely gratifying. As more patients require pain management, the discipline of anesthesia is expanding.
The good news is that anesthesiologists are compensated extremely well for their time. The typical annual compensation for anesthesiologists in the United States is $331,190. Additionally, work prospects are high.
14. Physical Therapist
Happiest Jobs in The Medical Field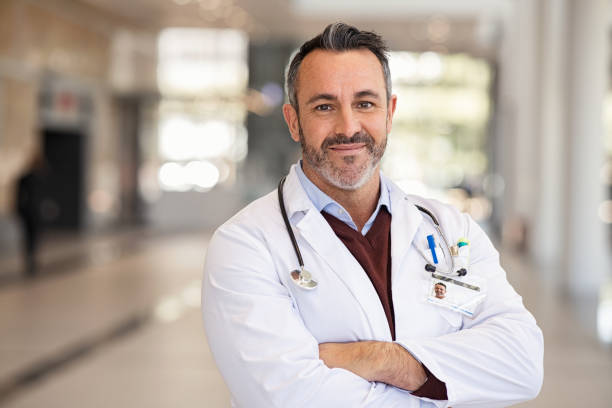 Physical therapists assist patients in recovering from injuries and enhancing their mobility. They treat patients of various ages, ranging from infants to the elderly.
Physical therapists employ a range of methods to assist their patients. They could use:
Exercise
Massage
Heat and cold treatment
Ultrasound
Electrical stimulation
Patients frequently seek physical therapy to rehabilitate from a sports injury, auto accident, or surgical procedure. However, physical therapists also treat patients with chronic illnesses like arthritis and multiple sclerosis. Physical therapy encompasses everything that relates to how our body moves.
The employment prospects for physical therapists is quite favorable. The demand for PTs is projected to increase by 21% between 2020 and 2030 due to our aging population and the rise of chronic diseases. This is significantly faster than the average for all professions. Moreover, with a median pay of $95,620 per year, it is a financially rewarding profession.
FAQs About the Happiest Jobs in the Medical Field
Which medical occupation offers the best work-life balance?
There are numerous jobs in the medical industry that provide a healthy work-life balance. Physician Assistant (PA) is one of these professions. The work schedules of these employees are flexible, and they may work shifts. Despite this, several organizations have distinct forms of operation.
Which medical field has the highest demand?
Below are some of the most in-demand medical fields: Physical Therapist Helper (PTA). Registered Nurse Practitioners (NP). Managers of Medical and Health Services. ✓Medical Assistants. Assistants to Occupational Therapists (OTA).
Who among physicians has the lowest hourly rate?
These medical professionals have some of the lowest hourly rates in the industry. ✓Allergy & Immunology. ✓Preventive Medicine. ✓Pediatrics. Infectious Illness. ✓Internal Medicine. Family Practice. Endocrinology. Rheumatology.
What careers are rated happiest?
Teaching assistant.
Early childhood education teacher.
Sound engineering technician.
Event planner.
Heavy equipment operator.
Contractor.
Recruiter.
Property manager.
What is the easiest medical career?
Phlebotomy is the easiest medical field to get into and to practice. Part of your training can come online, and with an accelerated program, you can be ready for your state licensure exam in under a year. Phlebotomists draw blood and transport it for lab testing.
Which medical field is best?
Bachelor of Physiotherapy (BPT)
Bachelor of Occupational Therapy (BOT)
Bachelor of Medical Laboratory & Technology (BMLT)
Bachelor of Naturopathy & Yogic Sciences (BNYS)
Bachelor of Veterinary Sciences & Animal Husbandry (BVSc & AH)
Conclusion
These are some of the most rewarding careers in the medical sector. If you are considering a career in healthcare, you have numerous alternatives. In addition, the demand for healthcare professionals is predicted to increase in the coming years, making now a fantastic moment to enter the industry.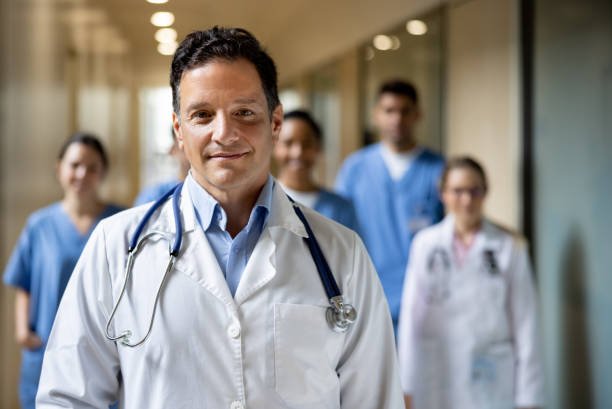 Medical practice is a mixed bag. Occasionally you must deal with sick individuals, and sometimes you must witness them at their worst. However, if you are the type of person who finds satisfaction in helping others, a job in healthcare may be ideal for you.
While some of the careers on this list, such as anesthesiologist, need extensive education, many healthcare positions do not require a college degree. Consider one of the occupations on this list if you're seeking for a satisfying profession that can make a difference in people's lives.
Check out: