Top English Teaching Certifications To Get!
English teaching certification is the internationally acknowledged credential necessary to teach English to non-native English speakers abroad or online.
These Top English Teaching Certifications will increase your employability with online and offline English language institutions.
Teaching English as a Foreign Language in a foreign nation (that is, a non-native English-speaking country) typically requires an English teaching certification, as schools and language institutes seek to employ instructors with adequate training.
Also read: How to Work as a Teacher in the UK
You do not need a degree in education, prior teaching experience, or even a college diploma to earn money teaching English abroad. Simply obtain this teaching certification and you'll be set.
Who is a Language Instructor?
The responsibility of an English teacher is to ensure that students comprehend proper grammar, writing, and reading comprehension. They are responsible for creating lesson plans that teach students the required abilities.
Answering student questions, grading student exams and essays, monitoring student progress, and teaching students the value of English are just a few of an English teacher's primary responsibilities.
Depending on the age level taught, an English teacher instructs students in the English language and literature and may foster an enjoyable and engaging environment for language learning. They may instruct both native English speakers and non-native English speakers.
A master's degree in education and two years of teaching experience are required for an English instructor position.
A thorough understanding of sentence structure, grammar, vocabulary, pronunciation, and literature, which includes teaching creative composition such as prose, poetry, short stories, and narratives, as well as technical writing skills such as news articles, reports, and jottings, is one of the most important skills for an English teacher.
Basic oral and written communication skills, as well as critical thinking and oral and written comprehension, should be developed by an English instructor.
Check out: 10 Top Accounting Certifications in Canada
What Certification is Required to Teach English?
Typically, a TEFL Certification is required to teach English as a Foreign Language (EFL) in a foreign country (non-native English speaking country) because schools and language institutes prefer to employ teachers who have received the appropriate training.
Teaching English abroad does not require a degree in education, prior teaching experience, or even a college degree.
Private language schools in other nations, online teaching organizations, and government programs that employ native English speakers to teach in other nations all seek candidates with professional training.
Teaching English as a Foreign Language (TEFL) is also known as Teaching English to Speakers of Other Languages (TESOL), English Language Teaching (ELT), and teaching English as a Second Language (ESL). TEFL/TESOL is one of the fastest-growing educational sectors in the world, with hundreds of excellent professional opportunities for native and fluent English speakers who acquire their TEFL/TESOL certification in order to teach English abroad.
In practice, the difference between "TEFL" and "TESOL" is minimal. Both acronyms effectively represent the same concept: teaching English to non-native speakers.
Similarly, when it comes to ESL teaching credentials and teaching English abroad, "TEFL certification" and "TESOL certification" are interchangeable terms.
On a more practical level, TESOL refers to the teaching of English to non-native speakers in English-speaking regions, so those pursuing degrees and working in the field in the United States, United Kingdom, Canada, Australia, Ireland, New Zealand, and South Africa will likely use the term.
List of the Top English Teaching Certifications
The following is a list of the Top English Teaching Certifications:
1. TEFL: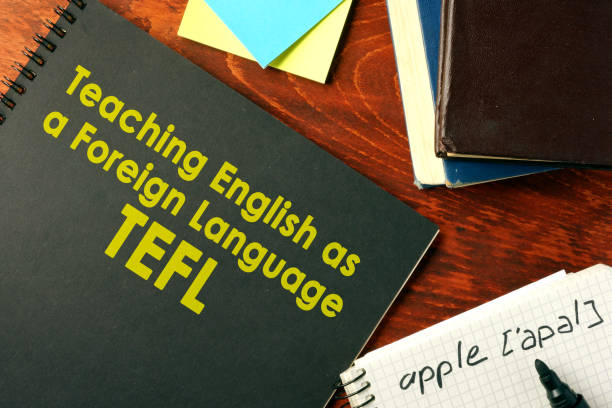 As one of the Top English Teaching Certifications, TEFL is the most well-known and frequently used acronym for teaching English in a foreign country.
The term "TEFL certification" refers to the training courses and certificates sought by language schools and institutions worldwide when hiring English instructors.
Keep in mind that "TEFL" does not refer to a singular organization, institution, or certification.
It is an industry acronym, and there are numerous TEFL schools, TEFL training programs, and certification options, all of which differ in quality, duration, and cost.
2. TESOL:
In North America, the term "TESOL" is more frequently used to refer to teaching English to non-native speakers in English-speaking countries such as the United States.
Consequently, if you want to teach English as a second language in your community's public education system, you will likely need a Master's degree in TESOL.
Since TESOL is also used for domestic instruction and is governed by their respective governments, British, Canadian, and Australian training facilities typically offer a certificate in the subject.
Since there are no government regulations governing the teaching of English in private language schools in the United States, the majority of US and European training programs refer to teaching abroad as TEFL.It is one of the Top English Teaching Certifications.
3. TESL:
Similar to TEFL, TESL certification enables you to teach English to non-native English speakers. The primary difference between TEFL and TESL is the location of actual instruction.
People who intend to teach non-native English speakers in a country where English is the native language typically hold a TESL certification.
If your primary objective is to teach in an English-speaking country, such as the United States, Canada, the United Kingdom, or Australia, you should pursue TESL certification.This is also one of the Top English Teaching Certifications.
4. CELTA:
CELTA is a brand of TEFL certification administered by Cambridge English Assessment, a non-profit organization affiliated with Cambridge University.
The course is offered by a variety of schools and educational institutions around the globe. It is the equivalent of a 120-hour, 4-week intensive TEFL certification, and it prepares you to teach only adults.
It should be noted that many CELTA providers offer little or no assistance with job placement. The majority are language schools, and CELTA does not coordinate assistance with other CELTA schools.
Consequently, each institution is responsible for its own job support and placement.It is among the Top English Teaching Certifications.
5. DELTA:
DELTA certification is offered by Cambridge English Assessment, a non-profit assessment organization affiliated with the University of Cambridge.
A DELTA certificate is restricted to qualified instructors with a minimum of one year of classroom experience.
Therefore, DELTA should only be considered a viable option for experienced instructors pursuing additional Cambridge English Assessment certifications.It is also regarded as one of the Top English Teaching Certifications.
6. IELTS: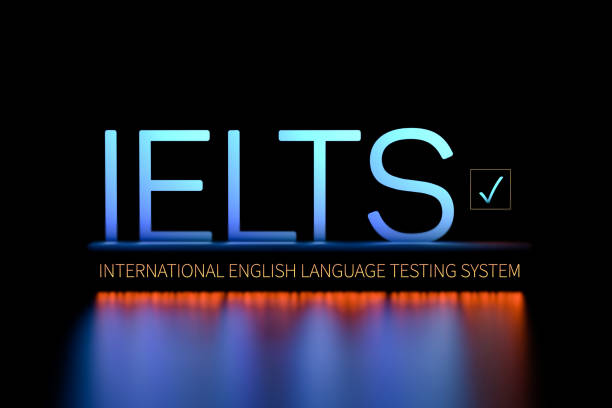 The acronym for "International English Language Testing System" in the United Kingdom is IELTS, and it is extremely popular.
The test is available in two versions, "IELTS Academic" and "IELTS General Training," and you must choose the version that best fits your needs.
If you are seeking employment, the second version is for you; your listening, reading, writing, and speaking skills will be evaluated, and you will receive a score between 1 and 9 in each area.
Also check: Top 10 Degrees That Guarantee A Job
7. TOEFL:
TOEFL stands for "Test of English as a Foreign Language," and it is very similar to IELTS.
However, it is more popular in the United States and other nations where American English is spoken or taught predominantly.
All of their exams assess the same skills as IELTS: listening, reading, writing, and speaking.
Pearson English Language Test Academic;
The prevalence of the PTE Academic test has increased, and an increasing number of universities now accept it as proof of English proficiency for prospective international students.
In contrast to the TOEFL iBT, IELTS Academic, and Cambridge tests, which each consist of four sections, the PTE exam consists of only three:
Speaking and Writing
Reading.
Listening.
The PTE Academic test can only be taken on a computer and takes three hours to complete. The Global Scale of English is utilized to assign grades ranging from 10 to 90.
The majority of institutions and colleges require a minimum score of 50 to 60. Exam costs vary depending on the country in which it is administered. PTE costs $200 in the United States and $246 in Australia, respectively. The PTE certification is valid for two years.It is also one of the Top English Teaching Certifications.
9. TKT:
TKT is an acronym for "Teaching English Test." It is an excellent starting point for those who wish to pursue advanced certifications such as CELTA or DELTA.
The TKT is divided into three distinct sections: "Background to Language Teaching," "Planning for Language Teaching," and "Classroom Management."
Depending on your availability and needs, you can study them separately or together.
Check: 10 universities in Canada without IELTS
10. EFSET:
The EF Standard English Test is a standardized English language exam for non-native speakers of English.
It is the result of a collaboration between EF Education First, a global language training company, and a team of language assessment professionals, and it adheres to the same stringent reliability standards as other standardized English exams, such as the TOEFL, TOEIC, and IELTS: All exam content has been pretested on hundreds of thousands of English language learners from around the globe at all CEFR levels for many years.It is also on our list of Top English Teaching Certifications
FAQs On Top English Teaching Certifications
Which is better CELTA or TEFL?
CELTA is certainly a widely recognized and respected type of TEFL certification. However, that doesn't mean it's the best TEFL certification for you. If you're interested in teaching children, for example, a TEFL certification is better since CELTA is specific to adults.
What is the best certification for an ESL teacher?
CELTA from Cambridge is a qualification for teaching English as a foreign language. It is the most widely recognised English teaching qualification in the world and the most often requested by employers; three out of four English language teaching jobs require a CELTA qualification*.
Is CELTA higher than TESOL?
Generally, CELTA meets the requirements of most countries across the world. It is one of the most recognised English teaching certificates for employers in the ESL industry in most countries, including Australia. A lot of employers regard CELTA as the international benchmark for TESOL/TEFL courses.
Is A CELTA worth the money?
is a question we often get asked by potential candidates thinking about enrolling on a CELTA programme and the answer is most certainly yes! CELTA is the most highly regarded English language teaching qualification available and is recognised by employers around the world
Also read