Top Jewelry Design Classes Program!
Jewelry design and crafts is a field of study and occupation that focuses on the design and fabrication of jewelry using gems and metals to create aesthetically pleasing results.
Individuals in this sector may create their own designs or collaborate with clients to bring their intended design or design components to life in order to make a particular piece of jewelry. Those who have completed a program are often viewed as more attractive hires, despite the fact that it is possible to enter this industry without a formal degree.
Academic Requirements for Jewelry Designers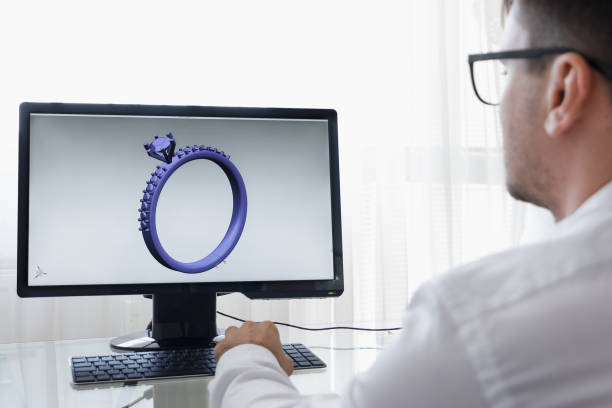 Individuals who seek a program in this subject through a vocational school or community college will normally enroll in a six- to twelve-month program.
Depending on the degree, students may take courses in computer-aided design (CAD), which is becoming increasingly widespread in the design and manufacture of jewelry. Design offers advanced degrees, typically up to the master's level, which are typically granted as fine arts degrees.
Opportunities available in Jewelry Design
As part of their on-the-job training, individuals seek apprenticeships under the supervision of professionals, working alongside seasoned designers and manufacturers. Numerous specialists in this industry sell their wares at trade exhibitions, via the Internet, or to a select clientele.
Others may work in design firms, producing designs of different quality and quantity for sale each year. Over time, the introduction of new technology has simplified the design and production processes, enabling for the creation of increasingly detailed and diverse objects.
Individuals in this sector should also have knowledge of gem and precious metal grading as well as how to measure and identify such products.
Job Development, Wages, and Related Design Professions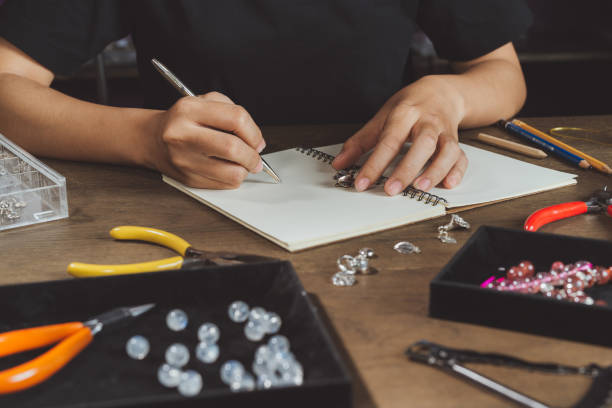 Due to outsourced manufacturing and simpler design methods and technologies, job growth in this industry is anticipated to decline over the next decade.
Due to the lack of demand for such occupations, the drop will have the greatest impact on low-skilled labor. Personal designers, firms, and others will continue to employ professionals, especially those with exceptional creative talents and technical savvy.
The average income for a person in this area is roughly $38,200 per year, but it can vary significantly based on a variety of criteria, including expertise, renown, and location.
List of the Best Jewelry Design Classes Program
The following is a list of the Jewelry Design Classes Program:
1.  the University of Michigan
According to QS World University Rankings (2019–2020), this Jewelry Design Classes Program in the university of Michigan is the most prestigious public institution in the United States, whereas Times Higher Education ranks it fifteenth in the world in terms of reputation (2019). The university's 19 schools and colleges provide more than 275 degree-granting programs.
The Stamps School of Art & Design at the University of Michigan offers premier undergraduate and graduate programs taught by experienced faculty, as well as free, open-to-the-public lectures by renowned emerging and established artists/designers. The Bachelor of Fine Arts degree at Stamps stresses creativity, including critical thinking, project development, community engagement, and collaboration, in addition to technique and craftsmanship expertise.
In their freshman year, students begin with core studio classes and then pursue elective studio courses and academic courses outside of the Stamps School. The final two years are often flexible and culminate in advanced studio work at the 400 level.
2. Design at the Rhode Island School of Design
Rhode Island School of Design or RISD was founded in 1877, making it one of the first art and Jewelry Design Classes Program in the United States. Approximately 2,500 local and international students participate in RISD's undergraduate and graduate programs at the private liberal arts college.
During critiques and individual studio visits, students in the Jewelry + Metalsmithing BFA program at RISD have regular contact with visiting artists from around the world.
First-year students are obliged to participate in Experimental and Foundation Studies; they are introduced to basic design concepts, the traditional techniques of the gold/metalsmith, and the history of decoration for a year; they enter the program formally as sophomores.
On their junior year, they are instructed in the fundamentals of computer design, the use of casting and other materials, formal rendering techniques, and enameling. This Jewelry Design Classes Program concludes with the display of a concluding body of work.
3. Syracuse College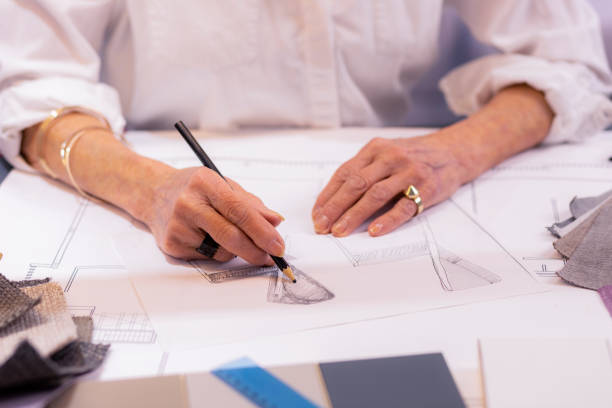 Syracuse University is a significant private research university with a 150-year history that comprises 13 schools and colleges and offers 200 customized majors, 100 minors, and online degrees and certificates. It boasts a student body of over 22,000 promising students who form a community of innovators, thinkers, and individuals who seek new solutions.
This Jewelry Design Classes Program university offers a Bachelor of Fine Arts in Jewelry and Metalsmithing that teaches students how to manipulate a variety of metals for aesthetic purposes. The curriculum is adaptable; students can choose the focus of their projects, such as jewelry creation, silversmithing, and others.
They are skilled in jewelry and metalworking techniques including as shaping, joining, molding, and surface embellishment. Students at Syracuse have access to great studio facilities, and expert artists provide a balanced education in industrial processes and fine arts.
4. Washington University in Seattle
According to the most recent Academic Ranking of World Universities, the University of Washington is home to one of the best Jewelry Design Classes Program With campuses in Seattle, Tacoma, and Bothell, the University of Washington enrolls nearly 54,000 students from across the world every year.
Visual arts education hones the essential skills of problem-solving, writing, and information presentation. It fosters technical proficiency, encourages teamwork, and enhances visual literacy knowledge.
The School of Art, Art History, and Design offers four concentrations for the Bachelor of Arts (BA) in Art: Interdisciplinary Visual Arts, Painting + Drawing, Photo/Media, and 3D4M: ceramics, glass, and sculpture. To declare this major, students must have a cumulative GPA of at least 2.50 and have hands-on, experiential learning opportunities.
5. State University of New York College at New Paltz
Since its founding in 1828 as the Classical School, SUNY New Paltz has earned a reputation for brilliance and innovation, a heritage that continues today. The U.S. News & World Report ranked New Paltz fourth among the best regional public colleges offering bachelor's and master's degree programs.
The metal program at the SUNY College of New Paltz is ranked first among public universities. Department of Art: Metal examines a wide range of concepts, objects, images, and methods of creation.
This Jewelry Design Classes Program enables students to investigate the technical, artistic, and conceptual aspects of contemporary jewelry and metalsmithing in a state-of-the-art facility with globally exhibiting and lecturing artists.
6. The Fashion Institute of Design & Merchandising
The Fashion Institute of Design & Merchandising was selected by College Magazine as one of the Top 10 Jewelry Design Classes Program Schools and by the University Network as one of the Top 10 Sustainable Fashion Schools in the World. It provides MBA, B.A., B.S., and A.A. degrees taught by a distinguished faculty comprised of entertainment and fashion industry luminaries.
The top-ranked Jewelry Design Classes Program is perfectly positioned to integrate jewelry design to fashion and to take advantage of FIDM's vast network of fashion industry connections. The jewelry design classes at FIDM's custom-designed, industry-leading Jewelry Design Studio are situated in one of the world's largest Jewelry Districts.
Students acquire the techniques necessary to design and fabricate their own jewelry. This Jewelry Design Classes Program includes an in-depth examination of the history of jewelry to provide students with an artistic and historical context for their ideas. Graduates are capable of designing jewelry for individual clients, launching their own lines, and contributing to prominent accessory firms.
7.  Institute of Fashion Technology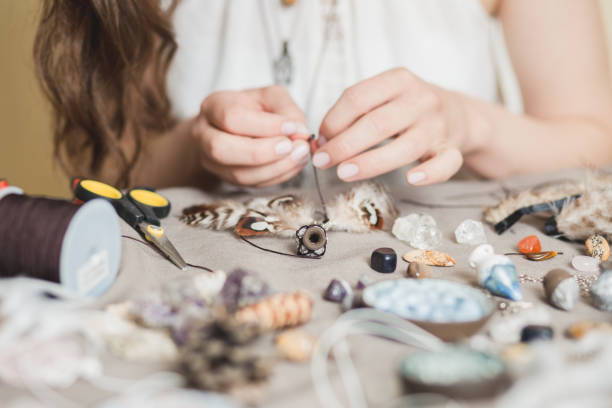 The Fashion Institute of Technology is one of the most prestigious public universities in New York City, and its design, fashion, art, communications, and business programs are known internationally. It is an institution that seeks to create innovative design and strategic business solutions that will have a positive and enduring global influence on the community.
The Jewelry Design Classes Program at the Fashion Institute of Technology is the only one in the world to combine craftsmanship, professional design, and computer literacy. Modern facilities at FIT offer courses that integrate traditional craftsmanship with digital technology and quick prototyping, as well as master the hand-rendering, digital model creating, and gemology.
The graduates will have an in-depth understanding of jewelry design, fabrication, and merchandising, and will be equipped to make a successful career in this diverse field with a portfolio of 80 pieces of finished jewelry.
8.  Temple University
Since its inception in 1884, Temple University, the public university of Philadelphia, has become an international powerhouse in higher education and a premier research institution. Temple prepares diverse future leaders from throughout the nation for careers that have a significant effect.
The Metals/Jewelry/CAD-CAM (MJCC) program at Tyler School of Art and Architecture is a flagship curriculum that combines conventional jewelry-making techniques with cutting-edge digital practice. The Tyler MJCC is renowned for its vast, cutting-edge facilities.
It contains over 6,000 square feet devoted to jewelry-making, metalsmithing, and 3D printing for students to master techniques, and it surpasses tradition by using cutting-edge technology such as Computer-Aided Design/Manufacturing (CAD-CAM) and electroforming. Students graduate with a comprehensive skill set, better critical thinking abilities, and the technological competency necessary for success in a variety of industries, the establishment of an independent artistic practice, or graduate school admission.However, it is also regarded as one of the best Jewelry Design Classes Program.
9. Arcadia College
From 1853 until the present, Arcadia University, formerly known as Beaver College, has been a leader in international study and competition with other colleges. The pioneers global, liberal arts, integrated, and professional learning experience at Arcadia University produces intellectually daring and career-ready leaders.
The BFA program at Arcadia combines intimate, engaging art classes; practical, hands-on internships and apprenticeships; and exciting study abroad possibilities to provide students with the knowledge and abilities necessary to think creatively and make the most of any desired professional path.
This Jewelry Design Classes Program, which is accredited by the National Association of Schools of Art and Design (NASAD) and is home to a world-renowned art gallery, offers 14 different art concentrations and a full liberal arts program. The Metals & Jewelry focus exposes students to a variety of metalsmithing techniques and classic and non-traditional materials for experimentation.
10. University of Oregon 
The University of Oregon, which has over 21,800 students and is ranked as the top public university in Oregon, is one of the two Pacific Northwest institutions selected for membership in the prestigious Association of American Universities, a consortium of 65 of the most prestigious public and private research institutions in the United States and Canada. It is renowned for its research prowess and dedication to excellent instruction.
This Jewelry Design Classes Program has established a Craft Center that provides jewelry and metalsmithing workshops, as well as stone setting materials, casting, and polishing. There are studios for photography in the darkroom, woodworking, glassworking, paper arts, printmaking, fiber arts, painting and drawing, and ceramics. In accordance with the University of Oregon and EMU's policies, workshops must be reserved and scheduled in advance to allow participants' focused learning. Prior knowledge of jewelry and metalsmithing is necessary, and Craft Center guidelines will be communicated to participants upon enrollment.
11. University of Rochester
The Rochester Institute of Technology is a community of active, socially conscious, and academically inquisitive minds. Since 1829, with almost 19,000 students and more than 135,000 alumni from all 50 states and more than 100 countries, RIT has advanced companies and communities worldwide.
RIT offers both a Master of Fine Arts and a Bachelor of Fine Arts in metals and jewelry design. The MFA in metals and jewelry design curriculum is comprehensive; it gives students with wide exposure to metalworking methods, broadens their knowledge of practical design, enhances their perceptual and philosophical notions, and teaches them to build their own unique mode of expression.
Students in the BFA program get the opportunity to study hollowware, jewelry, sculpture, and furniture in a metals setting, in accordance with the finest studio arts and American crafts traditions. With both degrees, students are able to achieve their professional objectives.It is also among the Jewelry Design Classes Program.
12. Cleveland Institution
The Cleveland Institute of Art, founded in 1882, is one of the most prestigious, accredited, and autonomous art and design colleges in the United States. 15 degrees in design, craft, fine arts, and digital arts are available at the CIA, which provides a more personalized educational experience.
The Cleveland Institute of Art's Jewelry + Metalls degree program begins with the study of fundamental techniques and materials in jewelry design, metalwork, utilitarian items, and sculpture. Students study about the history of the field, present attitudes throughout art and design, jewelry, and contemporary artists and designers.
They get an in-depth comprehension of the creative process and contemporary practices of artists and designers. Working on real-world projects with external partners, clients, or in a public context, the CIA's Engaged Practice program provides students with enhanced chances to acquire and apply skills through hands-on experience.
13. Maine College of Art
This Jewelry Design Classes Program is situated in the heart of the magnificent Portland Arts District on the southern coast of Maine. Portland was designated one of the top 10 art towns in America and the most livable city in America. MECA is proud of Maine's distinctive tradition as a source of inspiration and study, and its students and faculty continue and contribute to this legacy.
The 10:1 student-to-faculty ratio at MECA is designed to equip students with the best learning chances and experiences to become creative professionals. MECA's Metalsmithing and Jewelry degree teaches students the history of jewelry and metalsmithing, as well as the field's current ideas, practices, and critical vocabulary.
This Jewelry Design Classes Program facilities are well-equipped for traditional hollowware and jewelry creation. Each student will have their own workspace and full access to studio equipment, including capabilities for casting, shaping, and raising, enameling, a small-scale lathe, and a new MECA Fab Lab.
14.  Savannah College of Art and Design
The Savannah College of Art & Design offers degrees in Atlanta and Savannah, Georgia, as well as online through eLearning, as well as study abroad programs in Lacoste, France, and elsewhere.
The Jewelry Design Classes Program institution trains outstanding students for creative careers through active teaching and learning in a university setting with a positive outlook.
The award-winning university offers a minor in Jewelry Design that requires only 25 credit hours. Students are taught to a variety of fundamental jewelry and metalworking methods, materials, and processes within a broad historical and social framework.
At the conclusion of the course, students should have acquired a variety of fundamental techniques and materials within the broader historical and social context of jewelry and metalworking.
15. Massachusetts Institute of Technology – Dartmouth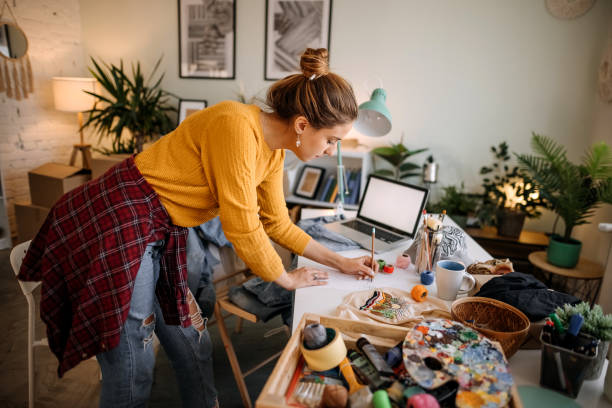 Since its founding 125 years ago, the University of Massachusetts at Dartmouth has amassed a number of achievements. It continues its heritage of preparing students for prosperous jobs while responding to the ever-changing demands of the future of work.
The MFA Artisanry – Jewelry/Metals degree at UMassD is a 60-credit, two- to three-year program. It provides students with the chance to concentrate on studio projects that present technical and conceptual obstacles. Students develop abstract and expressive ideas via questioning and experimenting with materials and methods.
They work closely with a faculty advisor to build the advanced skills and self-discipline necessary to fuel their artistic dreams and future careers.
FAQs On Jewelry Design Classes Program
How do I learn to design jewelry?
Aspiring jewelry designers often earn an associate or bachelor's degree in gemology, jewelry design, accessories design or another relevant subject. Earning a formal degree can also help you: Connect with active professionals in the industry. Learn how to use advanced software or equipment to create your designs.
Can I be a jewelry designer without a degree?
While you do not need a formal education, there are certain skills you may want to consider taking classes on. You will need manual dexterity, artistic skills, steady hands, experience with CAD software to design, the ability to visual design ideas to actual jewelry, and a knowledge of popular fashion.
What is a CAD jewelry designer?
A CAD model, or "Computed-Aided Design", is a 3d digital model of an object. 3d models are essential in modern jewelry design. A CAD model, or "Computed-Aided Design", is a 3d digital model of an object. In the jewelry industry, CAD models are used to design jewelry of any shape or material.
Do jewelry designers make a lot of money?
Jewelry designers make $49,058 per year on average, or $23.59 per hour, in the United States. Jewelry designers on the lower end of that spectrum, the bottom 10% to be exact, make roughly $33,000 a year, while the top 10% makes $70,000. Location impacts how much a jewelry designer can expect to make.
Is jewelry design a good career?
Not only is it rewarding but jewellery design offers numerous opportunities. With the steadily growing Indian design industry, this is one of the most in-demand professions today.
See also