Data Analytics Certifications to Enhance your Career!
Obtaining a certification is one of the most effective methods to increase your employment chances if you want to work as a data analyst. A data analyst certification evaluates your abilities and knowledge and enables you to demonstrate them to prospective employers.
Data analytics is one of the fastest-growing industries in the globe. The demand for big data analytics is projected to reach $68.09 billion by 2025, with the global data analytics market reaching $77.64 billion by 2023.
Due to the increased use of data analytics, the number of jobs in the market for data science and analytics has increased dramatically.
Therefore, obtaining a Data Analytics Certifications will assist you in keeping up with industry developments. At the same time can expedite your job search.
The key to expanding your knowledge is to acquire new information daily. If you were a professional with a full-time job, you would not have the time to research these topics from numerous sources.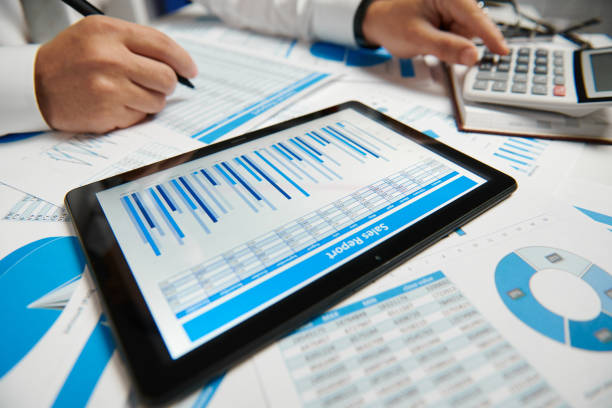 Therefore, it is advisable to enroll in a certification-granting education program. In the future, this will make you a valuable asset to your company.
Here is a summary of the top Data Analytics Certifications, including data analytics certifications, to aid you in making the right choice.
Is Data Analytics Certifications Worth It?
Obtaining one of the finest Data Analytics Certifications requires an investment of money, time, and effort.
Are the qualifications, however, truly advantageous?
Yes, we think so.
Certifications distinguish you from other employment applicants.
Your resume and LinkedIn page appear fantastic. In addition, they inform potential employers that you possess the specific skill set they are seeking.
This could enable you to earn more than someone without a qualification.
Obtaining a certification in data analytics is beneficial if your objective is to become a more competitive job candidate.
In a nutshell, Data analytics isn't just a fad; it has significant commercial ramifications.
Due to data analytics, companies like Netflix and Spotify can customize their services to the smallest detail.
It allows marketers to acquire a deeper understanding of customer behavior. It is revolutionizing education, healthcare, travel, and politics, to mention a few fields.
Those who can manage and exploit data are highly valued, and businesses of all sizes are turning to data analysts to help them obtain a competitive edge.
Check out: Top 15 quick certifications that pay well
What Can I Do With a Big Data Certification?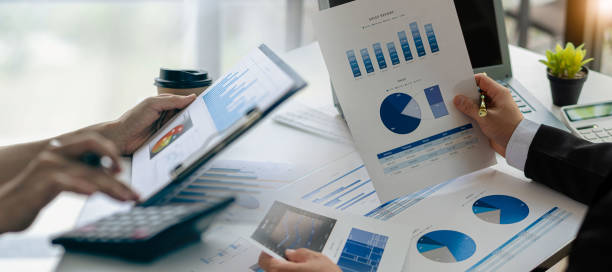 Whether you're just starting out or a seasoned professional, a big data certification provides a significant increase to your career.
If you are new to the industry, a certification course in big data will provide you with the training you need to make the transition and secure your first job.
These certification courses range from the extremely specific, such as Big Data Hadoop Certification Training, to the more comprehensive, such as the Big Data Engineer Master's Program, which confers a variety of certifications required for your chosen learning path.
If you are already a specialist in big data, a certification course can help you advance in your career or transition into a more specialized position.
For instance, if you need to learn more about a specific element of big data, such as MongoDB or Apache Cassandra, certification can help you develop the necessary skills while confirming your qualifications to your employer.
Certifications demonstrate that current big data experts are proactive in their careers, which is an important factor to emphasize when conducting performance evaluations.
Clever managers recognize that a qualified expert is an asset to any company, which provides an incentive for the employer to retain the employee, typically through promotions or wages (or both!).
According to a Certification Magazine 2020 salary survey, over 42% of respondents who completed a Big Data certification course within a year received a raise.
In addition, big data positions pay exceptionally well. A data architect can earn up to $200,000 annually, whereas a big data engineer can earn up to $188,000.
According to ZipRecruiter, a data scientist can earn up to $190,000 per year.
List of the Data Analytics Certifications to Enhance your Career 
The following is a list of the Data Analytics Certifications to Enhance your Career:
1. Certification CompTIA Data+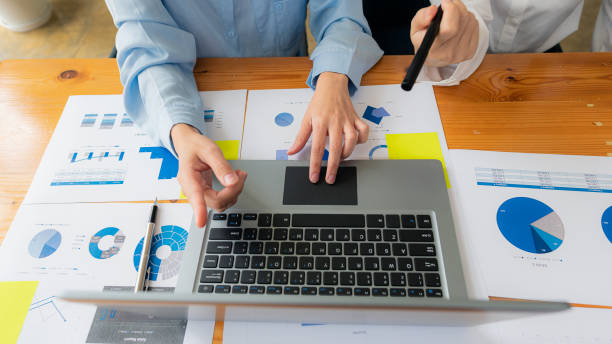 CompTIA, a provider of IT certifications, offers the CompTIA Data+ certification, which is an excellent starting point for learning about data analytics.
It offers a glance behind the scenes of the analytics process.
Additionally, it validates the data analytics skills that business executives look for in a data expert.
CompTIA Data+ is the only vendor-neutral data analyst certification that evaluates hands-on competencies and covers fundamental data analytics skills.
CompTIA Data+ additionally allows you to evaluate and report on datasets. It is one of the Data Analytics Certifications.
It teaches you how to adhere to oversight and data quality standards and how to comprehend the following:
Environments and conceptual miscare
Investigation of data
graphical representation of data analysis
Are you prepared to pursue a vendor-neutral certification in data analysis that demonstrates your data analytics skills to potential employers?
CompTIA Data+ is the appropriate certification for you if so.
The beta version of the CompTIA Data+ exam is presently available to candidates who qualify. You can earn the certification and $200 by completing the beta exam and contributing to its development.
To determine if you qualify, please complete our survey. In the first quarter of 2023, CompTIA Data+ training solutions and the exam will be made available to the public if you do not qualify for the beta exam or need to train beforehand.
Also check: Top 8 Data Analytics Certifications To Boost Your Career
2. Certification as a Cloudera Certified Associate (CCA) Data Analyst
If you are currently employed in a technical or analytic capacity, this course will help you advance your data skills.
As one of the Data Analytics Certifications, This course is intended for data analysts, business intelligence specialists, developers, system architects, and database administrators who wish to learn how to deal with big data and have their skills validated.
You will need SQL knowledge as well as familiarity with the Linux command line.
Moreover, upon completion of the course, you will be able to take the CCA Data Analyst exam and obtain certification.
The course can be completed in four days, but the on-demand option allows you to work at your own tempo.
Choosing the virtual classroom will cost $3,195 USD. The on-demand option is slightly less expensive at $2,235 USD. The additional cost for the CCA Data Analyst exam is $295 USD.
3. Microsoft Certified: Associate Data Analyst
This certification teaches you how to use Microsoft Power BI to maximize the value of a company's data assets by cleansing and transforming data, as well as developing and constructing scalable data models.
Microsoft Certified: Data Analyst Associate holders are experts in data preparation, data modeling, data visualization, and data analysis in the context of Power BI.
Ideal candidates for this qualification are data experts and business intelligence specialists.
These individuals should be conversant with and proficient with Power BI.
Microsoft will discontinue the Microsoft Certified Solutions Expert (MCSE): Data Management and Analytics credential in January 2021, and the Data Analyst Associate credential is one of several role-based credentials that will replace it.
Holders of this certification can develop and create scalable data models, clean and transform data, and provide advanced analytic capabilities, demonstrating subject matter expertise in assisting businesses to leverage data assets using Microsoft Power BI. It is one of the Data Analytics Certifications.
4. Certified Associate Analytics Professional
Associate Certified Analytics Professional (aCAP) is an entry-level certification in analytics. It demonstrates knowledge of the analytics procedure but excludes experience in practice.
The certification emphasizes on the seven areas of the analytics process, which are business problem framing, analytics problem framing, data, technique selection, model creation, deployment, and lifecycle management. It is also on our list of the Data Analytics Certifications.
5. Associate Microsoft Certified for Azure Data Science
Microsoft Certified Azure Data Scientist is an additional notable certification.
Candidates for the Azure Data Scientist Associate certification are expected to possess domain expertise in implementing and operating machine learning workloads on Azure using data science and machine learning.
This responsibilities include devising and implementing an appropriate working environment for Azure data science workloads.
You conduct data experiments and train predictive algorithms. You are also responsible for managing, optimizing, and deploying machine learning models in production.
This certification requires data science and Azure Machine Learning and Databricks knowledge and experience. It is regarded as one of the Data Analytics Certifications.
6. Data Analytics Program at CareerFoundry
The CareerFoundry Data Analytics Program is designed for those who wish to acquire the fundamentals of data analysis.
With a hands-on curriculum, a dual mentorship approach, a job guarantee, career counseling, and an active student community, this certification program is one of the most comprehensive on the market.
In addition, the entire curriculum is offered online, making it a viable option for those with jobs or other obligations.
At a rate of 15 hours per week, the program will be completed in eight months.
It is self-paced; you can work primarily on your own time, but you must adhere to certain deadlines in order to complete it on schedule.
The cost of the CareerFoundry Data Analytics Program is $6,900 (or $6,555 if paid in full immediately). It is one of the Data Analytics Certifications.
7. Course in Business Analytics at Harvard
This introductory course is ideal for anyone interested in data analytics fundamentals.
Take this certification if you're a college student or recent graduate preparing for a business career, a mid-career professional looking to develop a more data-driven mindset, or if you're considering taking a more comprehensive data analytics course and want to refresh your analytical skills.
This is a great option if you want to test the waters without investing too much time or money.
It is offered entirely online, at a flexible tempo, and for a relatively low cost.
Primarily, the Harvard Business School platform is utilized to deliver course material. The eight-week course requires approximately 40 hours to complete.
8. IBM Certified Data Science Professional
The IBM Data Science Professional Credential is an entry-level credential that demonstrates a candidate's understanding of data science topics such as open-source tools and libraries, methods, Python databases, SQL, data visualization, data analysis, and machine learning.
The candidate must complete nine courses (approximately three months at 12 hours per week) and complete multiple hands-on assignments and a portfolio of data science projects in order to earn the credential.
Candidates who successfully complete the program receive a Coursera Professional Certification and an IBM digital insignia recognizing their data science expertise. It is one of the Data Analytics Certifications.
9. Professional SAS Certified in Advanced Analytics Using SAS 
A SAS Certified Advanced Analytics Professional is a certified professional in advanced analytics.
The SAS 9 certification verifies the ability to analyze vast quantities of data using a variety of statistical and predictive modeling techniques.
Candidates should be conversant with machine learning and predictive modeling techniques, as well as their application to large, distributed, and in-memory data sets.
They should be proficient in recognizing patterns, conducting business experiments, implementing optimization techniques, and predicting time series. Certification requires the passing of three exams:
Modeling Prediction Using SAS Enterprise Miner 7, 13, or 14
Advanced Predictive Modeling with SAS
SAS Text Analytics, Experimentation, Time Series, and Optimization
The Predictive Modeling with SAS Enterprise Miner examination costs $250, while the remaining exams cost $180.
10. Wharton Online Certificate in Business Analytics
Managers and executives seeking to improve their skillsets
As one of the Data Analytics Certifications, This online course is intended for administrators and executives who wish to learn how data analytics can assist them in making better decisions.
Importantly, this is a flexible, low-intensity method to learn the fundamentals of data analytics for business if you want to enhance your current work and lead your team to success (rather than transitioning into data analytics).
The course is divided into nine sections that will guide you through the various types of data analysis and the most essential methods and tools.
In addition, the course material is delivered through a combination of video and live online lectures.
The course will take three months to complete and will demand between six and eight hours of your time per week.
The course is affordable.
11. Certification in BrainStation Data Analytics
The BrainStation course is one of the less time-intensive options on our list, lasting only 10 weeks on a part-time basis—ideal if you are hesitant to commit to a lengthy program.
This course will teach you the fundamentals of data analytics, allowing you to apply your knowledge in your current position or pursue further education.
Notably, the BrainStation course is less concentrated on job transformation than other alternatives, so you will not receive much in the way of mentorship or career guidance.
You will primarily concentrate on three topics: building and managing databases, identifying data trends, and visualizing and presenting insights, whether in entertaining live lectures or onsite.
To earn your data analytics certificate, you'll complete a project on a dataset of your choosing.
The course requires ten weeks to complete on a part-time basis. The precise schedule and duration of a course depends on whether it is attended in-person or online.
In the meantime, the course costs $3,950 USD and offers multiple payment and scholarship options. It is also one of the top Data Analytics Certifications.
12. Course on Intelligent Data Analytics Immersion
The Thinkful program is a four-month, full-time immersion program that promises to transform you from a complete beginner to a data analyst fit for employment.
If you have the time and resources to invest, this is without a doubt one of the most comprehensive data analytics training programs available.
Keep in mind that the Thinkful course does not guarantee employment if you're seeking to begin a career in the industry.
Using instructor-led learning in a virtual classroom setting, you will learn the fundamentals of data analytics, beginning with an introduction to data analytics in modern business and concluding with a deep delve into Python and statistics.
13. Career Path for Data Analytics Professionals
The Springboard certification in data analytics is for individuals with two years of professional experience and demonstrated critical thinking and problem-solving skills.
This fully online, supervised course offers both flexibility and a job guarantee, making it ideal for those with industry experience who wish to switch professions.
Springboard also offers an Introduction to Business Analytics course, which does not guarantee employment if you do not meet the requirements for the Data Analytics Career Track.
When you sign up, you will be matched with a mentor based on your availability and the skills you wish to develop.
Case studies and project-based assignments will be used to implement what you have learned.
In addition, you will complete a final project that will be evaluated by your instructor. You will receive a certificate of completion that you may post on your LinkedIn page.
This six-month program requires the majority of students to devote 15 to 20 hours per week. It is among the top Data Analytics Certifications.
Above all, the program costs $6,600 USD (with a 17 percent discount if you can pay the entire tuition advance).
14. General Assembly Course in Data Analytics
The General Assembly course is an excellent starting point if you do not wish to work as a data analyst but wish to acquire some of the fundamental skills and tools.
It requires only four hours per week and covers a great deal of material.
This is an entry-level program designed for newcomers and career transitions who want to develop practical skills, as well as marketers and product managers who want to progress their careers and data analysts who want to formalize their skillset.
Depending on your availability, classes are conducted twice a week in the evenings or all day on Saturdays for part-time students.
You could also enroll in a one-week intensive session.
At a rate of four hours per week, the course will be completed in ten weeks. A one-week intensive approach is also available.
Remember that the bulk of your project work will be completed outside of class.
The course is priced at $3,950 USD.
15. Make Available Certified Data Scientist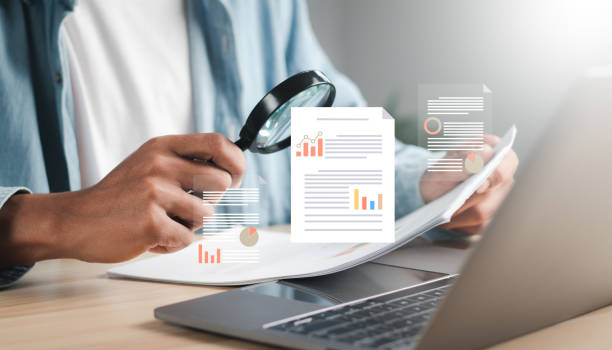 As one of the Data Analytics Certifications, The Open CDS is an independent, global certification that recognizes the skills, knowledge, and expertise of data scientists.
Candidates for Open CDS must demonstrate their skills and experience through written applications and peer interviews.
There are no training courses or written examinations included.
Certification is obtained through three steps:
Initially, the candidate must acquire four to five milestone insignia;
Second, the candidate must complete the Application for Experience;
The candidate must finally undergo a board review. The certification is valid for three years, after which the holder is eligible for recertification.
FAQs On Top Data Analytics Certifications
Is data analytics certificate worth it?
If you're a total beginner, it's a great first step - definitely worth the time and money you'll spend to get certified. But if you already know a bit about data analytics, it's not worth it.
What is the toughest data analytics certification?
SAS Certified Data Scientist is the most challenging certification. It is comprised of five exams and four complete credentials.
Can I get a job with Google Data Analytics certification?
Yes, the data analyst certificate was designed by active data professionals at Google to provide the skills you need to get hired as a junior or associate-level data analyst.
Do Google hire data analyst?
Data analyst roles at Google require high-level field qualifications and extensive industry experience, setting a very high standard for hiring.
Also read