Top 10 Careers In Technology! In just a few years, the rapid development of new technologies has rendered many labor-intensive and mechanical occupations obsolete. Now that companies are moving beyond the fundamentals of artificial intelligence, it is crucial that you are aware of the most marketable careers in technology.
Also read: The Top 25 Highest-Paying Technology Jobs and Their Duties
When it comes to acquiring a new technical talent, it can be difficult to anticipate which will be the most valuable on the labor market. Because there are thousands of technological professions available, it can be difficult to choose one.
According to Melinda Gates, "to be successful, each and every one of us must continuously acquire new skills throughout our careers"
Being stuck in the incorrect profession will result in frustration. Consequently, all you need to do right now is read this article to learn about the most in-demand, marketable professions in technology.
Why must I select a marketable career?
The majority of us are not fortunate enough to know what we want to do and fall into gratifying careers without much consideration.
The significance of choosing a marketable profession in life is enormous. If you wish to maintain your happiness, it is essential that you choose a fulfilling profession.
Therefore, you must be cautious when selecting a profession, as your future largely depends on your choice.
Since time is money, it would be unwise to devote a significant portion of your career in something that does not compensate you for your efforts. Therefore, it is necessary to pursue a marketable vocation in technology.
Some jobs and occupations will always be in demand and marketable, regardless of the technology being developed in the workplace today.
List of the Top 10 Careers In Technology
1. Data Science & Analytics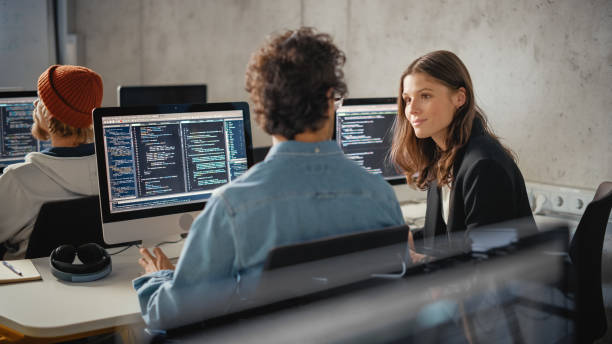 Median salary for Data Scientists: $94,280/year
Average salary for Data Analysts: $61,111/ year
As one of the top Careers In Technology, Data science and data analytics are two in-demand, marketable professions in technology. This field requires proficiency in statistics, quantitative reasoning, and computer programming.
In addition, you must be an effective communicator so that you can report your research findings and explain how they address the query you're attempting to answer.
Data science and analytics use distinct scientific procedures and algorithms to synthesize data and produce actionable insights. Again, data science encompasses fields such as data mining and machine learning.
Employers are increasingly recognizing the value of these professionals. Today, data scientists and analysts are employed by a variety of organizations, such as tech ventures, government agencies, large corporations, and research institutions.
2. Software Development
Median salary: $107,510/year
The finest software developers are innovative and possess the technical know-how to implement their ideas. As a software developer, you must be proficient in numerous programming languages, including C++, Python, Java, PHP, XML, HTML/JavaScript/CSS, and Unix Shell Scripting.
Typically, a bachelor's degree in software engineering, computer science, information technology, or other pertinent disciplines is required. In addition, a software developer must possess teamwork skills.
They work closely with systems architects and computer programmers for this reason. Again, they must be able to communicate technical information in terms that non-technical individuals can comprehend.This is also one of the top Careers In Technology.
3. Artificial Intelligence & Machine Learning
Average salary for AI Specialist: $132,453/year
Average Salary for a Machine Learning Engineer: $138K+
The technology of artificial intelligence enables machines to simulate human behavior. While artificial intelligence (AI) is the science of replicating human abilities, machine learning is a subset of AI that teaches machines to learn.
To become a specialist in Artificial Intelligence, you must have strong computer programming skills, expert mathematical skills, knowledge of cloud applications and computer languages, outstanding communication and analytic skills, and machine learning certifications.
Over the past four years, the number of AI specialists hired has increased by 74% annually on average. Specializations in artificial intelligence can benefit a variety of technology professions, including software engineers, data scientists, and product managers.
In contrast, machine learning is one of the most innovative and exciting future disciplines, making it one of the most marketable careers in technology today. Such as Siri, Alexa, chatbots, and predictive analysis for autonomous vehicles.
49% of businesses are exploring or intending to implement machine learning. Netflix employs machine learning to generate user recommendations.It is also regarded as one of the top Careers In Technology.
4. Data Engineering and Visualization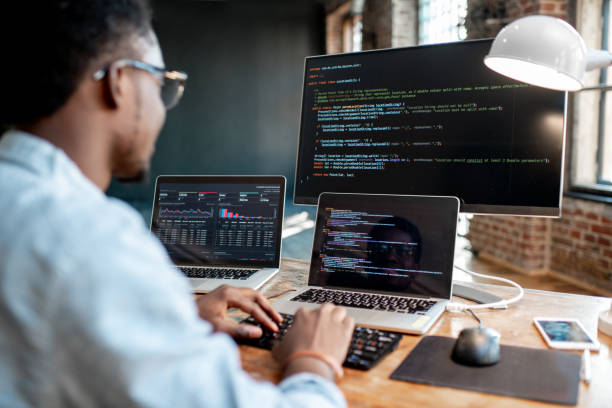 Average salary for AI Specialist: $91,459/year
Average Salary for data visualization engineers: $98,264/year
This is obviously distinct from data science and analytics. Data engineers construct the infrastructure and instruments used by data scientists in their work.
Data visualization, on the other hand, is a method to help people comprehend the significance of data by placing it in a visual context. This vocation bridges the gap between technical and non-technical positions.It is also on our list of the top Careers In Technology.
5. Cloud Computing
Average salary for cloud computing professionals: $146,350
The most in-demand cloud computing talents are Amazon Web Services (AWS), Java, Linux, software development, DevOps, Docker, and Infrastructure as a Service (IaaS).
Increasing numbers of businesses are migrating from traditional server infrastructure to cloud-based solutions, resulting in a rise in cloud computing-related employment opportunities.
Cloud architects are in charge of the company's cloud computing strategy and the deployment, management, and maintenance of cloud applications.
In contrast, DevOps practices promote faster code deployment with fewer deployment failures, so more companies are employing engineers with DevOps expertise. This is to supervise coding, scripting, and the development of processes.
Currently, Amazon Web Services is the largest cloud platform.
6. UI/UX Design
Average salary:
UX Design refers to User Experience Design, while UI Design stands for User Interface Design. Both are among the most marketable professions in technology today.
UX design affects every interaction a user has with a product or service. In contrast, UI design encompasses the appearance, presentation, and interactivity of the product.
The majority of the demand for UX/UI talents is in mobile platforms, whereas the demand for innovative design is in VR, AR, AI, etc.
7. Network and Information Security (Cybersecurity)
Average salary: $99,800/yr
Cybersecurity is currently the most marketable vocation in technology. When data intrusions occur, it can be expensive for a business to recover.
Analysts of information security are the gatekeepers or guardians of information systems. They are responsible for monitoring, preventing, and responding to data breaches and cyberattacks.
In reality, demand for security professionals greatly exceeds supply. Consequently, you can cover a market void.
You should be able to communicate and implement security policies and procedures as a professional in this discipline.
8. Product Management
Average salary: $95,000
Product management is concerned with improving a product's quality. This includes the product's conception, business justification, planning, verification, forecasting, pricing, launch, and marketing.
Communication abilities are at the summit of the list of requirements for a successful product manager.
In fact, project management is a marketable vocation in technology that you should consider pursuing. This is because new products are introduced annually.This is  also one of the top Careers In Technology.
9. Video & Audio Production
Creativity is a highly sought-after trait today. You will work with high-end equipment, cutting-edge technology, and stimulating environments in this field.
Television and radio stations, sporting events, concerts, film sets, recording studios, theaters, presentations, and conferences are examples of work environments.
Whether you work in audio or video production, it's satisfying to know you're contributing your creative best to whatever event, television program, or film you're producing.It is also on our list of top Careers In Technology.
10. Web Development
Average salary: $73,760/year
This is one of the few professions on the list for which a bachelor's degree is not required.
Web development can range from a single static page of plain text to the creation of complex Web-based Internet applications, electronic enterprises, and social network services.
11. Customer Relationship Management Solutions
Average salary: $107,149/year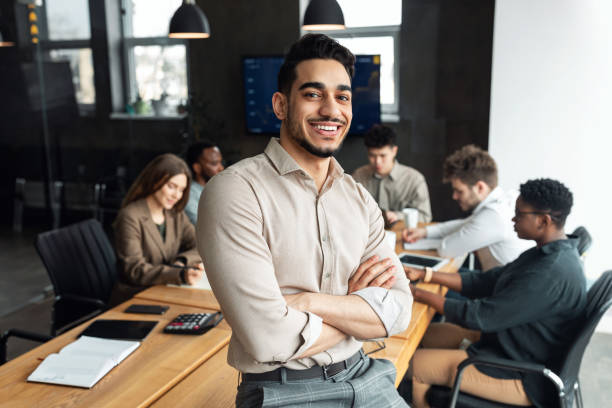 A customer relationship management (CRM) solution helps you discover new customers, win their business, and keep them satisfied by organizing customer and prospect information so that you can build stronger relationships with them and expand your business more quickly.
FAQs On Top Careers In Technology
What is a career in technology?
Careers with a technology degree offer many different specialties, including programming, data administration, and information security. Technology professionals typically work in an office environment and spend most of their time in front of a computer.
Which tech field is the future?
Most people in this field have a background in software engineering. Globally, Cloud Engineers, Chief Digital Officers, Data Scientists, Cybersecurity Specialists and AI Designers/Developers/Engineers are the jobs that will be most important for our future economy, according to The Adecco Group.
Which technology is in demand?
Cloud computing is one of the most trending technologies with a high demand for qualified professionals. With most organizations (whether big or small) moving to the cloud, there is a massive boom in cloud-related jobs.
Will HR be replaced by AI?
The short answer is no. AI's role in HR is to help humans, not replace them. While AI can certainly handle many of the tasks that are currently done by human HR managers, it's still up to humans to make decisions about the work that AI does
Also read