Top 10 Career in Mathematics.
After graduation, pursuing a career in mathematics might be beneficial if you have a knack for numbers. Students with an interest in mathematics can use their degrees in a variety of ways after graduation, such as solving corporate problems or advising individuals on how to spend their money for retirement.
Employers frequently reward mathematics graduates, particularly those with a passion for statistics. This article discusses all forms of Career in Mathematics, including what they include, their development and earning potential, and the necessary abilities for success.
How is a mathematics degree beneficial?
Graduates of mathematics have numerous job opportunities, including teaching and working in a variety of fields. Combining mathematics with other specialized topics, such as economics, statistics, computer science, applied mathematics, engineering, and mathematical sciences, can significantly boost employment opportunities.
In the fields of chemical and electronic engineering, engineers with strong mathematical abilities can find work. You may also consider jobs in business, science, social services, education, public sector endeavors, and specialist technological sectors like system design.
List of the Career in Mathematics
The following is a list of the Career in Mathematics:
1. Mathematics Instructor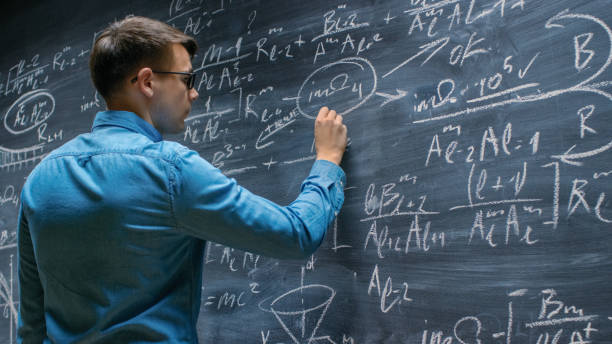 Annual average wage is Rs. 2,73,807
If you have a passion for Career in Mathematics and shaping young minds, you should consider becoming a mathematics teacher. Advising students and instructing mathematics can be a noble and gratifying occupation. Teachers of mathematics are employed at schools, colleges, and a few other institutions, some of which may demand an additional BEd. degree. A teacher may also be required to develop study plans, classes, and tasks for students.
See also: How to Work as a Teacher in the UK
2. Market Research Expert
Annual average wage is Rs. 2,22,068
Another Career in Mathematics is market researcher expert. As a market researcher for a firm, you collect information from customers and competitors, contribute to the formulation of objectives and plans, expand your client base, and defeat your rivals.
You will also develop surveys, compose reports, monitor market trends, and deliver information to executives as a market researcher. There are numerous opportunities to supervise a team of researchers and assess techniques as you acquire expertise.
3. Financial Planner
Annual average wage is Rs. 2,93,193
Financial planners aid individuals and organizations in the management of their financial assets. Additionally, they aid folks in managing their funds. The principal responsibilities of this Career in Mathematics may include:
Creating successful financial plans for individuals and organizations.
Setting financial objectives, evaluating financial risks, and assisting with retirement and investment plans are among their key responsibilities.
They aid corporations in formulating investment strategies for the stock market, real estate, and new business ventures.
4. Insurance Provider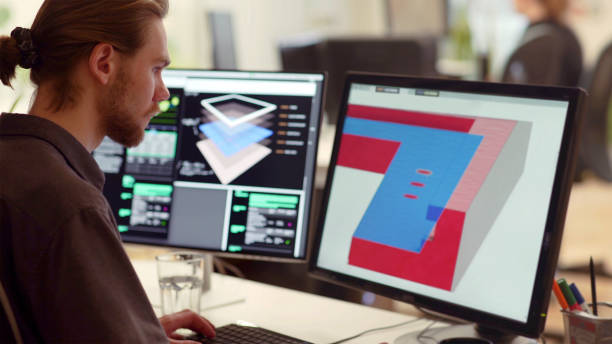 Annual average wage is Rs. 2,87,747
This Career in Mathematics are responsible for evaluating, analyzing, and assessing the potential risks associated with insuring people and property on behalf of the insurance company. They use probability and statistics to forecast the risks associated with financial assets.
The insurance company then evaluates your application and selects the optimal plan for you based on its findings. Underwriters of insurance may choose to specialize in life insurance, health insurance, or property insurance.
5. Purchasing Manager
Annual average wage: Rs 2,74, 551
A purchase manager's day-to-day effectiveness depends on their problem-solving and analytical abilities in mathematics. A typical day entails purchasing goods and materials for a business or to satisfy production and retail requirements.
Numerous companies state in their job postings that they seek candidates with a mathematics degree. This Career in Mathematics requires investigating multiple suppliers, comparing prices and quality, and determining the best value for the organization's purchases. In addition, it demands inventory management and the evaluation of future purchase needs.
6. Data Scientist
Average annual salary: Rs 8,51,643
This Career in Mathematics work with unstructured and disorderly data sets. They evaluate the data, translate it into models, and interpret it using analytical techniques.
These interpretations are used by businesses to build plans and short- and long-term policies. Data scientists can work in a variety of industries, including politics, healthcare, and insurance. Some positions in this industry involve machine learning and software engineering experience.
7. Statistician
Annual average salary: Rs 4,16,848
Statisticians are specialists who, among other things, do statistical analysis for business, scientific, and engineering concerns. Among their responsibilities are:
Statistical theory development to meet business difficulties
Evaluating the pertinent data points to determine whether to perform experiments, polls, and surveys to collect data.
Performing data analysis and drawing findings.
In addition, statisticians compose reports detailing their study methods and findings.
8. Analyst, Operations Research
Annual average wage is Rs. 5,07,486
Specifically, operations researchers seek to make judgments, develop policies, and solve problems by using data to assist businesses in developing solutions to business problems. An operations researcher collects information from human and technology sources, analyzes data to determine how to address a problem, and creates simulations to depict how a solution will work in practice.It is also regarded as one of the Career in Mathematics.
9. Economist
Annual average wage is Rs. 9,48,641
Economists are responsible for collecting socioeconomic and financial data. This Career in Mathematics mostly use this information to:
Assist in determining the policies that the government and industry should apply.
Forecasting in order to help businesses make long-term financial and investment decisions.
10. Actuaries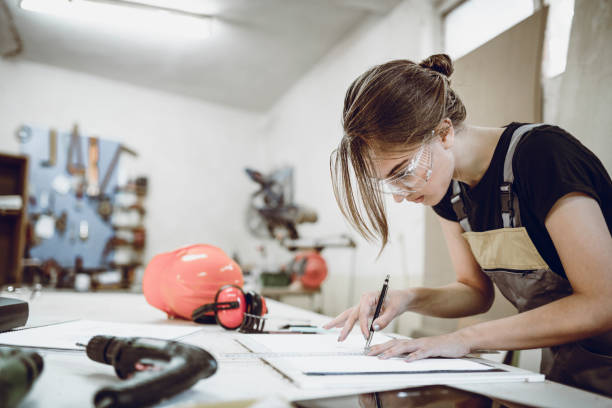 Average annual pay is Rs. 7,96,461
Actuaries calculate the possibilities of occurrences such as death, illness, accidents, natural catastrophes, and retirement in order to forecast risk. Among specific actuarial duties are:
The process of collecting and interpreting statistical data,
Developing solutions for risk reduction,
Writing reports highlighting the ramifications of research,
The dissemination of study outcomes to their stakeholders.
Qualifications Required for Mathematics
Occasionally, mathematics leaders are required to get particular credentials to qualify for job. Occasionally, credentials are obtained voluntarily to advance their jobs. Here is a list of obligatory and optional certifications obtained by mathematical experts.
To obtain full professional status, actuaries must complete a progressive certification procedure. Initially, certificates at the associate level are obtained, followed by the fellowship credential. The Casualty Actuarial Society (CAS) certifies those in the property and casualty insurance market, whereas the Society of Actuaries certifies insurance professionals (SOA).
Financial analysts can obtain licenses from the Financial Industry Regulatory Authority (FINRA). Employer sponsorship is required for a candidate to obtain analyst certification.
The Chartered Financial Analyst is an optional qualification offered by the CFA Institute to financial analysts (CFA).
Conclusion
Some occupations in financial services, insurance, and investing can be rather hard and stressful, despite the fact that they are all exciting for mathematicians and those who enjoy problem-solving.
If you appreciate mathematics, the majority of the aforementioned occupations are tough and fulfilling. However, hard occupations are typically compensated more than less demanding positions. You may find the difficult labor rewarding and delightful.
Mathematics-related employment in academics and research may not pay as well, but they are still useful if you have an intellectual interest in the field. These positions typically have set hours and may offer a healthy work-life balance.
You can choose a professional path based on your skill level, competence, experience, and personal preferences. The job path you choose will determine the quality of your tomorrow.
FAQs On Career in Mathematics
Is mathematics a good career?
In fact, mathematician, actuary, and statistician jobs are among the most promising career paths based on their income levels, growth outlook, and low-stress work environments.
What is the highest math degree?
A doctoral degree is the highest level of education available in mathematics, often taking 4-7 years to complete. Like a master's degree, these programs offer specializations in many areas, including computer algebra, mathematical theory analysis, and differential geometry.
Are mathematicians well paid?
Most people with strong critical thinking and logic skills enjoy math, and this discipline can offer a diverse range of career options. Many math careers offer high salaries; data from the Bureau of Labor Statistics shows the 2021 median annual salary for mathematicians was $108,100.
Are mathematicians in demand?
Overall employment of mathematicians and statisticians is projected to grow 31 percent from 2021 to 2031, much faster than the average for all occupations.
See also