The 10 Best Online Charter Schools: Unquestionably, online education is the next mode of instruction that will eventually become the standard worldwide. It makes sense that charter schools would make the switch, considering the costs, scalability, and rapid adoption of changes. Let's delve into the Best Online Charter Schools, beginning with an explanation of what they are and ending with an up-to-date inventory of the best available to you!
Check out: 30 Free Online Courses with Certificates in India
What Do Online Charter Schools Entail?
Charter schools are publicly funded, independent institutions with low to no tuition costs. This is a form of taxpayer-funded education established by teachers, parents, or community organizations in accordance with a charter with a local or national authority.
And with the new shift toward technology in the education sector, online charter schools have recognized the opportunity to operate in the same manner but provide their services digitally. You can access the majority, if not all, of their services on your device as a student or guardian. Yes, it has been made so convenient for you.
Cyber schools and virtual schools are alternative names for online charter schools. It operates exclusively in an online environment.
A cyber charter school receives government funding but operates independently from the local state school system.
In addition to national laws, they must adhere to a set of agreed-upon standards known as a charter. Typically, charter schools are granted autonomy in exchange for accountability. It admits pupils regardless of their family's income.
These schools are usually created by the community to bridge a certain gap or achieve certain goals.
Consequently, not all cyber charter institutions are identical. They could be broadly different when considering teaching practices, curriculum, and a host of other factors. Like traditional public schools, virtual charter schools are free and open to the public.
Why Attend an Online Charter Schools?
Public and charter schools are prohibited by law from charging tuition or basing admission on entrance exams. These two institutions must demonstrate accountability by participating in state tests and federal accountability programs.
Online charter schools uphold their responsibility by establishing a charter, which is a set of rules and performance standards they must meet. Online learning and charter school education each have their merits, and when they are combined, students gain a variety of advantages.
Despite the fact that many do not comprehend them, online charter schools appear to be outpacing other educational systems.
The number of pupils choosing public charter schools has increased dramatically over the past two decades. Before the COVID-19 pandemic, online education was on the rise.
Over fifty percent of public schools have fully incorporated some form of online learning, whereas the remaining charter schools have increased their digital integration partially.
Online charter schools are able to produce better learning outcomes at an affordable out-of-pocket expense for students and parents.
Admission To A Online Charter Schools
Online charter schools are similar to charter schools in that pupils are not assigned to schools based on their residence. When a charter school is accepting new students, parents enter a lottery for available spaces.
Both public and charter schools accept all children who exhibit an interest in enrolling. Nevertheless, this is contingent upon the district for public institutions.
There are provisions for pupils from other districts at online charter schools, and admission cannot be denied. You are permitted to attend any online charter school in or outside the district.
If you do not meet grade or attendance requirements, then a denial of admission is acceptable. In addition, due to the lottery systems used for admissions by charter schools, pupils who are not selected are not admitted.
As they receive funding from the state and federal government for each student enrolled, online charter schools are not intended to have admissions policies.
List of the Best Online Charter Schools 
The following is a list of the Best Online Charter Schools :
1. Georgia Cyber Academy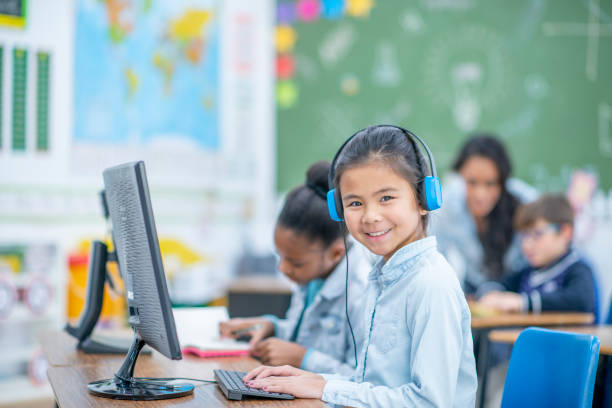 Georgia Cyber Academy is a public charter school with statewide accreditation. It is a tuition-free online institution that emphasizes student achievement. You are paired with certified instructors who instruct and guide your achievement and growth.
Georgia Cyber Academy provides an extremely unique online high school education! This is the school for you if you're looking for a personalized online secondary school with a strong support staff.It is one of the best Online Charter Schools.
2. Reach Cyber Charter School
Reach Cyber Charter School empowers students to realize their full academic potential through active participation in live, interactive classes and an engaging curriculum that supports individualized and differentiated student learning paths.
The tuition-free online public school offers K–12 education in a safe, engaging environment, allowing you to learn in the manner that best suits you.It is also regarded as one of the Online Charter Schools.
3. Maine Connections Academy
The Maine Connections Academy teaches you to view change as an opportunity and to thrive in the future world. Connections Academy is a K-12 online public school option that allows you to establish a level playing field for yourself in the world after high school so that you can build a career and be a comparable candidate.
4. Arkansas Virtual Academy
Arkansas Virtual Academy envisions a learning environment in which students can successfully attain their full potential, graduate college or career-ready, and assume roles as positive contributors to society.It is also one of the Online Charter Schools.
5. Clackamas Web Academy.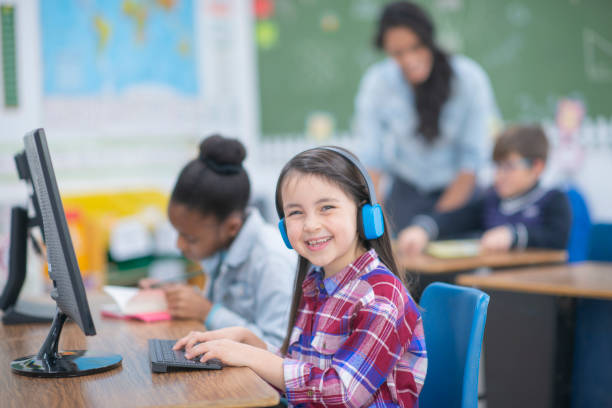 Clackamas Web Academy (CWA) is an AdvancED-accredited, free public charter school sponsored by the North Clackamas School District. You will not only acquire the knowledge and confidence necessary for assessments and tests, but also the social, emotional, and practical skills necessary to meet the challenges of the future.
Also read: Free accredited high school diploma online no cost 2023
6. Oklahoma Connections Academy
Oklahoma Connections Academy is a close-knit school community that focuses on providing students with a well-rounded education. With the assistance of certified instructors, you can study at home using a curriculum that meets rigorous state education requirements.
The Virtual Academies provide a high-quality Stride K12 curriculum, a tuition-free, full-time online public education option, and a supportive school community.It is one of the Online Charter Schools.
7 Online Hope High School
Arizona's Hope secondary School Online is a free, regionally accredited online secondary school. In order for you to thrive academically and emotionally, it is crucial that your individual requirements are met through parental involvement and scheduling flexibility.
K-12 students are instructed through an innovative blend of online curriculum, onsite classes, laboratories, tutoring, activities, and access to college courses.
8. Michigan's Highpoint Virtual Academy
Highpoint Virtual Academy of Michigan (HVAM) is a K–12 online public school offering full-time enrollment. The curriculum is individualized so that each student can discover their own path to learning.
This is accomplished by having a strong team supporting you throughout your online high school voyage.
Staff members are highly attuned to student motivation and acknowledgement, and they take great pride in celebrating student success.It is among the list of best Online Charter Schools.
9 Metropolitan East Web School
As one of the best Online Charter Schools, MEWA is an Oregon Department of Education-approved online public charter school also known as Metro East Web Academy. The school's web-based curriculum meets Oregon state requirements and is taught by a team of highly qualified instructors.
This collaborative team is comprised of experienced online high school instructors, supportive academic coaches, and excellent subject area tutors, all of whom are focused on the student.
10. California Virtual School at Kings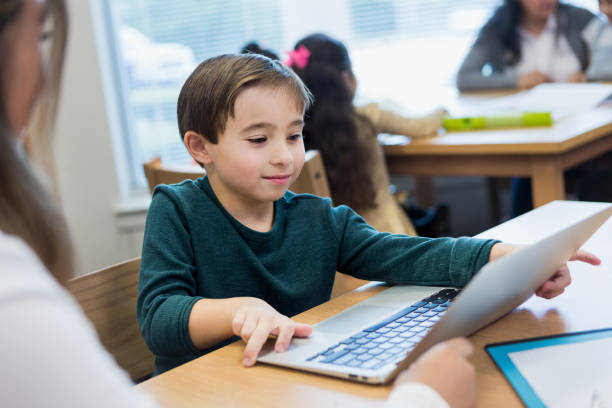 In the virtual classroom, you engage in direct, real-time instruction. Through a commitment to inspiring and empowering you through a customized educational experience.
Each student at the academy receives an individualized curriculum designed to satisfy their specific requirements.
They continue to develop strategies to support students who feel held back by the traditional school, as well as support for disengaged, disillusioned, and disenfranchised students, in order to capitalize on their interests and creativity.It is one of the best Online Charter Schools.
FAQs On Best Online Charter Schools
Which state has the best charter schools?
According to the official NAPCS report, the top ten charter law states are as follows: Minnesota, Florida, Massachusetts, Colorado, New York, California, Georgia, District of Columbia, Louisiana and Utah.
Are charter schools better than public schools in Florida?
Students attending charter schools are outperforming their peers in district-run schools. A Florida Department of Education annual charter school performance report (March 2019) shows that students in charter schools outperformed their peers in traditional schools in nearly every category.
Are charter schools in Florida private?
Charter schools are public schools of choice. They are very popular—and among the fastest growing school choice options in Florida. Charter schools are largely free to innovate, and often provide more effective programs and choice to diverse groups of students.
Are charter schools free in USA?
Charter schools are publicly-funded, tuition-free schools, but they differ from traditional public schools in key ways.
Also read