Study in France in English for Free + Scholarships in 2022!
This article will demonstrate how to study in France for free at an English-taught university.
It shares borders with Belgium, Luxembourg, Germany, Switzerland, Monaco, Italy, Andorra, and Spain.
This country is well-known for a variety of things, including its superb wines, fashion, architecture, and popular tourist spots.
In addition, France has a reputation as one of the top study destinations for international students, offering them with cheap access to a high-quality education. Our post on the ten most affordable universities in France for international students is highly recommended.
Educations.com surveyed nearly 20,000 international students for their 2019 global study abroad country rankings. France was placed ninth globally and fourth in Europe, ahead of well-known places such as Germany and the United Kingdom.
This is to be expected considering that the French higher education system is renowned for its excellence in teaching, high accessibility, and award-winning research, fostering talent in a range of fields including mathematics, anthropology, politics, and medicine.
In addition, the French government has prioritized providing overseas students with more attractive offers. They seek to increase the number of international students and postgraduates attending universities in the country.
Currently, foreign students can now Study in France in English for Free.
How can I Study in France in English?
France was one of the first non-English speaking European nations to offer university programs taught in English. Additionally, the French education system adheres to the Bologna Process, which consists of Bachelor's, Master's, and Doctoral programs and ensures that degrees are internationally recognized.
Here's how to Study in France in English:
Choose an English-Taught College
We have provided you with a selection of English-taught universities in France where you can Study in France in English; please peruse the list and choose an institution that meets your preferences.
Verify that the program you wish to enroll in is taught in English.
After selecting an institution that teaches in English, ensure that the program you desire to enroll in is also taught in English. You can learn this by visiting the official website of the school.
Ensure that University tuition is free.
Before submitting your application to this university, you should confirm that the program you wish to enroll in is tuition-free or that the university offers full scholarships for international students that cover the total cost of your education.
Forward Your Application
The final step is to submit your application. Before submitting your application, confirm that you have met all of the school's requirements. Send in your application according to the school's website instructions.
Requirements to Study in France in English for Free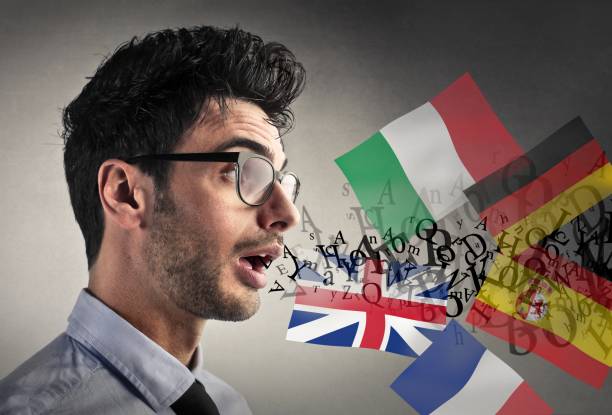 These are some of the general requirements for international students who wish to Study in France in English for free.
The following English-language documents are necessary for study in France:
Mark sheets from Standard X, XII, and the Bachelor's degree (if applicable).
Minimum of two academic reference letters from recently-taught professors.
A valid passport or identification card.
photographs in the size of a passport.
Registration fees at French universities are €185 for a Bachelor's degree, €260 for a Master's degree, and €390 for a Ph.D.
If the university requires a resume or curriculum vitae, you should provide one.
English Language Proficiency (if required).
Show the International Monetary Fund that you can sustain yourself in France.
List of  the Best Study in France in English Universities
Below are the best Study in France in English Uniersities:
Université PSL
École Polytechnique
Sorbonne Institution
CentraleSupélec
École Normale Supérieure de Lyon
École des Ponts Paris Tech
Sciences Po
Université de Paris
Université Paris 1 Panthéon-Sorbonne
Paris-Saclay, ENS
French Tech
The Université de Nantes
ISEP
Engineering School of Information and Digital Technology at the EFREI
ISA Lille
Best English-taught Universities in France
1. Université PSL
In Paris, France, Paris Sciences et Lettres Institution (PSL Institution) is a public research university. It was formed in 2010 and granted university status in 2019.
It is a university composed of eleven member schools. PSL's principal campuses are located in the Latin Quarter, Jourdan, Porte Dauphine in northern Paris, and Carré Richelieu in the center of Paris.
This Study in France in English for Free University accounts for over 10% of French research and has received more than 150 ERC grants since its founding, with 28 Nobel laureates, 10 Fields medal winners, 3 Abel medal winners, 50 César and 79 Molière awards.
2. École Polytechnique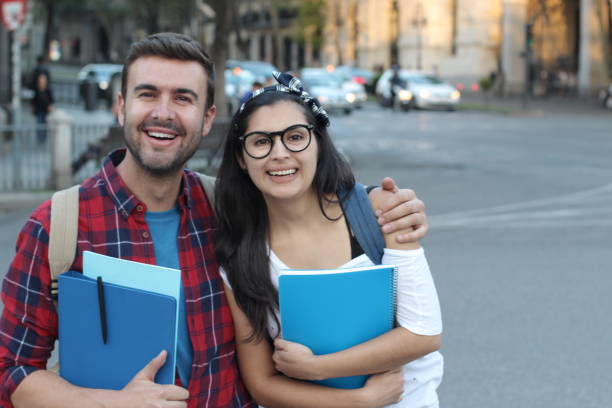 The École Polytechnique, sometimes known as Polytechnique or l'X, was established in 1794 and is one of the most prestigious and prestigious institutions in France.
It is a French public institution of higher education and research located in the Paris district of Palaiseau.
This Study in France in English for Free University with a stellar reputation is typically connected with academic quality and selectiveness. In the 2020 Times Higher Education World University Rankings for small universities, it is ranked 87th and second.
3 Sorbonne College
This Study in France in English for Free University  is an interdisciplinary research institution of the highest caliber. It is devoted to the academic success of its students and to meeting the scientific challenges of the twenty-first century.
It is centrally placed in Paris and has a regional presence.
Arts, humanities, social sciences, natural sciences, engineering, and medicine are among the many subjects available at the university.
Moreover, Sorbonne University ranks 46th on the ranking of the Best Global Universities.
4. CentraleSupélec
This esteemed French engineering and science research and higher education institution teaches English.
It was established on January 1, 2015, as a result of a strategic merger of two famous French schools, Ecole Centrale Paris and Supélec, to form one of the most prestigious and selective universities in France.
This Study in France in English for Free University provides CS engineering degrees at the bachelor's, master's, and doctoral levels.
Multiple surveys indicate that Ecole Centrale and Supelec Engineering Program graduates are among the highest-paid in France.
The 2020 Academic Ranking of World Universities ranked it fourteenth.
5. École Normale Supérieure de Lyon
ENS de Lyon is a famous French public university of higher education. As one of France's four Écoles Normales Supérieurs, ENS Lyon is a premier institution for research and education.
Students develop individualized courses and sign a study agreement.
They spend their time between scientific and humanities education and research (Bachelor's through Doctorate).
In addition, students are able to follow a unique curriculum that includes English master's degrees and double international degrees.
ENS Lyon's ultimate purpose is to teach students how to ask the right questions and come up with inventive answers.
6. École des Ponts Paris Tech
The École des Ponts ParisTech (previously known as the École Nationale des Ponts et chaussées or ENPC) is a university-level institution for science, engineering, and technology instruction and research. In 1747, the university was formed.
It was founded primarily to educate engineering authorities and civil engineers, but it now offers a comprehensive education in computer science, applied mathematics, civil engineering, mechanics, finance, economics, innovation, urban studies, environment, and transportation engineering.
Times Higher Education ranked this Grandes Écoles among the world's top ten best small universities.
7. Sciences Po
This Study in France in English for Free University was established in 1872 and focuses on social and political sciences.
Sciences Po's curriculum is multidisciplinary and bilingual.
In order to educate well-rounded students, Sciences Po places a premium on information application, connection with specialists, extracurricular activities, and student participation.
In addition, the Undergraduate College's three-year bachelor's degree involves a year abroad at one of Science Po's partner universities.
This is a global network of 400 leading partner universities, including Columbia University in New York, Cambridge, the London School of Economics, and Peking University.
Sciences Po is ranked second globally for the study of Politics by QS World University Subjects Rankings in 2022 and 62nd in social sciences by Times Higher Education.
In addition, Sciences Po is ranked 242 globally by QS Rankings and between 401 and 500 by Times Higher Education.
8. Université de Paris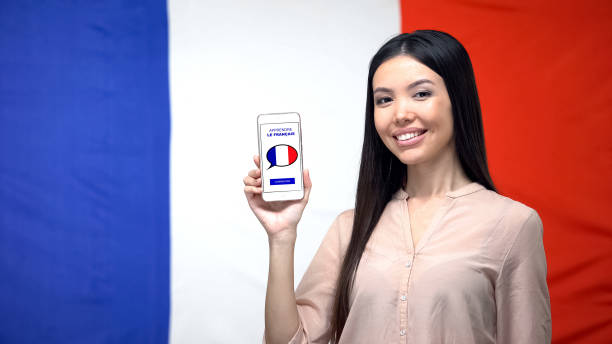 This Study in France in English for Free University is in the heart of Paris is France's premier research-intensive, multidisciplinary institution, delivering world-class higher education programs and fostering innovation and information transfer.
In 2019, the universities of Paris Diderot, Paris Descartes, and Institut de physique du globe de Paris merged to form Université Paris Cité.
Moreover, Université Paris Cité is renowned internationally. It offers cutting-edge, innovative programs in Human, Economic, and Social Sciences, Science and Technology, Medicine, Dentistry, Pharmacy, and Nursing to its students.
9. Université Paris 1 Panthéon-Sorbonne
Founded in 1971, Pantheon-Sorbonne Institution (Université Paris I Panthéon-Sorbonne) is a public research university in Paris.
It focuses primarily on three domains: Economic and Management Sciences, Human Sciences, and Legal and Political Sciences; it encompasses disciplines such as Economics, Law, Philosophy, Geography, Humanities, Cinema, Plastic arts, Art history, Political science, Mathematics, Management, and Social Sciences.
Additionally, Pantheon-Sorbonne was placed 287th globally and ninth in France by QS World University Rankings in 2021, and 32nd in France by The Times Higher Education.
According to the 2021 Times Higher Education World Reputation Rankings, its global reputation was ranked 101-125th.
10. ENS Paris-Saclay
This Study in France in English for Free University of higher education and research was founded in 1912 and is one of the prestigious French Grandes Écoles, which are regarded as the pinnacle of French higher education.
The university has three main faculties: Science, Engineering, and Social Sciences and Humanities, which are comprised of 17 individual departments: Biology, Mathematics, Computer Science, Fundamental Physics, and Chemistry; the engineering departments of Electronics, Mechanical Engineering, and Civil Engineering; Economics and Management, Social Sciences, Languages, and Design; and the humanities departments of Economics and Management, Social Sciences, Laguages, and Design. Most of these classes are taught in English.
 11. Paris Tech
This Study in France in English for Free University is a collection of ten famous French grandes écoles situated in Paris. It encompasses the entire spectrum of science, technology, and management and offers a comprehensive and diverse assortment of internationally renowned programs to over 20,000 students.
ParisTech provides twenty-one Master's degrees, ninety-five Advanced Master's degrees (Mastères Spécialisés), several MBA programs, and a vast array of PhD programs.
12. University of Nantes
Located in the charming city of Nantes, the University of Nantes (Université de Nantes) is a notable higher education and research institution in Western France.
Over the past 50 years, Nantes University has improved its training and research, and in 2017 it was awarded the I-Site mark for exceptional universities operating overseas.
Depending on the topic of study, the University of Nantes ranks third to fourth out of 69 universities in terms of professional employment following graduation.
Additionally, there are roughly 34,500 students now enrolled at the university. Over 10% are overseas students from 110 countries.
The university ranked between 401 and 500 by Times Higher Education in 2016.
13. ISEP
ISEP is a French engineering graduate school recognized as a "Grande École d'Ingénieurs" in digital technology. ISEP educates graduate-level engineers in Electronics, Telecommunications & Networks, Software Engineering, Signal-Image Processing, and Humanities, equipping them with the knowledge and skills required to meet the requirements of businesses.
Moreover, since 2008, this English-taught university offers an international curriculum taught exclusively in English that permits overseas students to get a Master of Engineering. This curriculum incorporates a professional internship as a result of extensive collaboration with organizations in related sectors.
14. EFREI Engineering School of Information and Digital Technology
The EFREI (Engineering School of Information and Digital Technologies) was created in 1936 in Villejuif, Île-de-France, south of Paris.
The state funds the instruction of its computer science and management-focused courses. Students who graduate obtain an engineering degree approved by CTI (national commission for engineering degree accreditation).
In the European system of higher education, this degree is equivalent to a master's. Approximately 6,500 EFREI alumni are currently employed in a range of fields, including as education, human resource development, business/marketing, corporate management, legal consulting, etc.
15. ISA Lille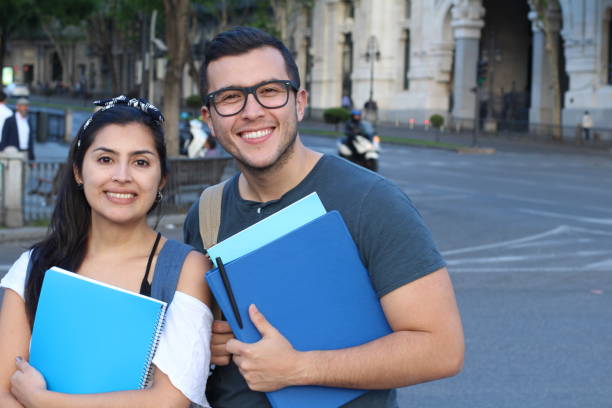 On September 1, 2018, ISA Lille, formerly known as the Institut Supérieur d'Agriculture de Lille, was one of 205 French institutions recognized as offering a Diplôme d'Ingénieur engineering degree. It is regarded as a "grande école" under the French system of higher education.
Focusing on agricultural science, food science, environmental science, and agricultural economics, this institution offers a variety of degree programs, research, and business services. The school was one of the first French institutions of higher education to provide exclusively English-taught programs.
Are there scholarships for students who wish to study in France while speaking English?
Several scholarships are available for international students who wish to study in France in English.
In France, international students from Africa, Asia, Europe, and other regions may apply for scholarships. The majority of these scholarships are awarded annually by French institutions and foundations.
In France, undergraduate and graduate scholarships may be granted according to gender, merit, region, or country. The eligibility requirements may vary by sponsor.
Below are some of the available scholarships for overseas students to study in France in English.
The purpose of the Université Paris Saclay's scholarships is to promote international students' access to its master's (nationally-accredited degree) programs taught in its member institutions, and to make it easier for highly qualified foreign students to attend its University, particularly those who wish to develop an academic project through doctoral-level research.
This fellowship was designed for the most gifted international students from outside the European Union. The Émile Boutmy Scholarship is awarded to exceptional individuals whose profiles align with Sciences Po's admissions objectives and specific course prerequisites.
In addition, students must be first-time applicants from a non-European Union country whose family does not file taxes in the European Union and enrolled in an Undergraduate or Master's degree program to be eligible for the award.
The award varies from €3,000 to €12,300 per year for undergraduate courses and from €5,000 to €10,000 per year for graduate studies.
This scholarship is for women from Asia or Africa whose countries have been devastated by natural disasters, drought, or famine and who wish to study at HEC Paris.
In addition, the scholarship is valued at €20,000. To be eligible for this scholarship, you must be a top-tier female candidate admitted to the HEC Paris MBA program (only full-time) and able to demonstrate excellent leadership qualities in one or more of the following areas: Community service, charitable giving, and sustainable development strategies.
This distinguished fellowship is awarded to exceptional overseas students who wish to study in one of the ENS de Lyon's Master's degree programs.
A one-year scholarship that pays €1,000 per month. It is renewable in the second year if the candidate is selected by the master's program director and successfully completes the first year of the master's program.
FAQs On Study in France in English for Free
Can I study in France for English for free?
International studies have historically paid much higher amounts for their education in France. There are no free universities in France for international students but one can still make their education affordable in France.
How much does it cost to study in France in English?
University tuition fees in France
For Bachelor's programmes, the average tuition fees are around 170 EUR per year. Engineering degrees have higher tuition fees of around 620 EUR per academic year. The average tuition fees for Medicine studies can reach up to 450 EUR per year.
Where can I study in France for free?
French public universities don't typically charge tuition fees, and Sorbonne University is no exception. This is standard across domestic and international students. However, the university does charge registration fees: 170 euros (bachelor's degree), 243 euros (master's degree) and 380 euros (doctorate degree).
Can I go France for study without ielts?
Yes, you can study in France at public and private universities without appearing for the IELTS exam. There are alternative options such as taking other English proficiency exams, having a stellar academic transcript, or sitting for a university interview to have your English skills accessed.
How much bank balance is required for France student visa?
At the time of writing, the current amount required to demonstrate these financial requirements is €615 per month, which can be shown with a bank statement, alternatively through a guarantor's letter, a notice of funding from a loan, from a scholarship or grant.
Conclusion
This article includes all of the information necessary to study in France for free in English.
Before submitting an application, you should carefully read each section of this document and ensure you have a firm grasp of the required procedures.
See also