Steps to Become a Nurse in South Korea. South Korea has been one of the most popular countries for foreigners to reside in during the past decade. This is owing to its delectable cuisine, pop culture scene (K-pop, anyone? ), and vacation destinations. While the majority of people who travel to the East Asian country teach English or work in offices, nursing is a highly viable profession there.
South Korea is one of the most difficult countries for foreign nurses to work in. From the procedure of recognizing your foreign university degree to learning the Korean language to getting a job, you will face a number of challenges. However, it is possible with the appropriate strategy and a great deal of determination.
There are numerous advantages to being a nurse in South Korea. One is the country's cutting-edge healthcare system. You will have access to the most advanced tools and collaborate with some of the world's finest physicians.
A further advantage is that employees receive significant perks, including health insurance. Also appealing is the work culture: Koreans know how to work hard and play hard.
This article details the Steps to Become a Nurse in South Korea.
List of the Steps to Become a Nurse in South Korea
The following is a list of the Steps to Become a Nurse in South Korea:
1. Study Nursing (Probably in South Korea)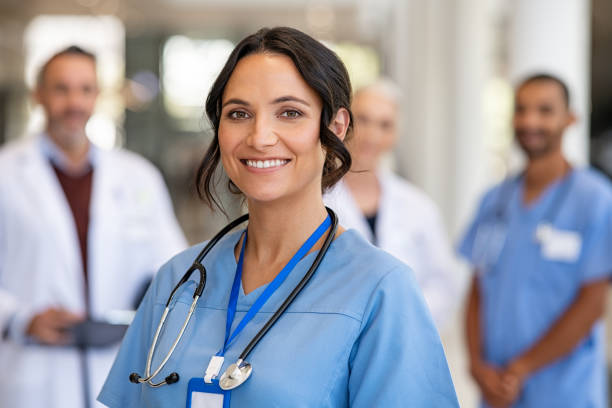 One of this Steps to Become a Nurse in South Korea is by studying Nursing. The Korea Health Personnel Licensing Examination Institute, or KHPLEI, must accredit your university degree before you can become a nurse in South Korea. In contrast to some other nations, Korea maintains a limited list of accredited universities, which may be found on the website of the Ministry of Health and Welfare (MOHW).
If you hold a nursing degree from an accredited university, the KHPLEI's licensing board must accept it. The duration of this process varies, but you should allow for at least a few months. The board will evaluate your credentials and email you with their conclusion. Note that your documents will not be accepted until they have been translated into Korean.
The simplest approach to guarantee that your degree will be recognized in South Korea is to study nursing there. As a general rule, you will need fluency in Korean for this, however institutions have recently begun offering English programs.
As a nurse in Korea, you will speak Korean on a daily basis. English proficiency is also a crucial ability, as there are many foreigners in the country who may require medical care.
Seoul National University, Yonsei University, and Korea University are universities you might consider. Most large institutions in Korea have affiliated hospitals, allowing you to learn and practice nursing in a realistic setting.
2. Study Korean
Learning Korean is another Steps to Become a Nurse in South Korea. The ability to speak Korean is required to become a nurse in South Korea. Local language is used for the license examination, nursing university courses, and daily job. Therefore, you must demonstrate competence to become a registered nurse.
TOPIK, or the Test of Ability in Korean, is the most common technique to demonstrate your Korean proficiency. This test is offered both in South Korea and abroad and consists solely of written questions.
In contrast to the majority of other language exams, where you take a distinct exam dependent on your level, all TOPIK examinees take a single exam and are allocated a level based on their result. The KHPLEI has no minimum score requirement, although you should strive for at least a 4 or 5.
Korean, like many Asian languages, can appear forbidding to Westerners who wish to study it. Fortunately, the increasing popularity of South Korean pop culture has led to an increase in demand for studying the language. Non-native speakers have access to a wealth of online and printed resources.
3. Complete the KMLE
To Become a Nurse in South Korea, you are required to pass the Korean Medical Licensing Examination, or KMLE. This examination is open to all medical workers, not just nurses. It is a requirement for becoming a nurse in South Korea. This is the same exam taken by native Koreans. As previously said, it is administered fully in Korean; therefore, you should brush up on your language skills beforehand.
Recently, the KMLE was revised to make it more applicable. Historically, it consisted primarily of memorizing medical phrases and procedures. While this is still a component of the exam, case studies and problem-solving are now given significant weight.
4. Obtain a Work Visa
Obtaining a work Visa is also one of the steps Become a Nurse in South Korea and To obtain a work visa in Korea, you will require a sponsoring company. This refers to the hospital or care institution where nurses work. As a medical professional, you must submit an E-5 or E-7 visa application. There are numerous short-term visas available if you are still seeking employment.
After obtaining a visa and beginning employment in the nation, you must apply for an Alien Residence Card or ARC. This will enable you to obtain a SIM card and access more services.
5. Get a job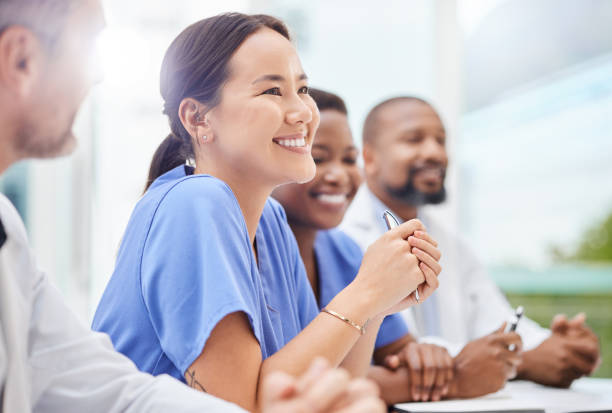 Finding employment in South Korea as a foreigner is not as difficult as it formerly was. You will have an advantage from the outset if you can communicate in English and other languages, a skill that hospitals are increasingly seeking.
If you studied nursing in the country, your first job will likely be at a hospital affiliated with your university. You will likely work there in some capacity as a student, and if you perform well, you will find numerous options for longer-term employment. Additionally, you can submit your application via standard employment boards such as Glassdoor, Indeed.com, and LinkedIn.
FAQs On Step To  Become a Nurse in South Korea
Can a foreigner be a nurse in South Korea?
Currently, MOHW acknowledges about 160 nursing colleges from about 10 countries. People who graduate from one of the colleges and get the nursing license in the country are qualified to take KNLE in Korea.
How long does it take to become a nurse in South Korea?
Studying nursing in Korea is completed in four years for undergraduate programs.
Is nursing a good career in South Korea?
For one, nursing jobs in South Korea tend to be very well paid. Additionally, nurses in South Korea often enjoy excellent job security and good working conditions. Becoming a nurse in South Korea is not easy, however. The process is highly competitive, and there are many requirements that candidates must meet.
Is nursing hard in Korea?
Nursing is a tough profession anywhere in the world. But it is unusually tough in Korea. According to a Hospital Nurses Association's report released earlier this year, nurses in Korea have a turnover rate of 13.9 percent - and the turnover swells to 29 percent among nurses with less than a year of experience.
see also