Free Online Obstetric Ultrasound Courses
Because it is difficult to locate free Online Obstetric Ultrasound Courses, we decided to address this issue by writing this post. Ultrasound equipment has always been one of the finest human inventions.
Also check: 9 Free Family Law Courses Online
Imagine what life was like for expectant women in the 1940s prior to the invention of this incredible machine, and the number of complications that must have arisen during childbirth. And, infant deaths that could have been prevented during those times.
Moreover, hypnobirthing classes are now one of the means by which pregnant women have learnt to give birth without experiencing labor pains.
Although Ultrasound was invented in the mid-1950s, British hospitals did not fully adopt it until the 1970s, while American hospitals required more time in the 1970s to fully adopt it. Ultrasound machines were originally created to monitor high-risk or complicated pregnancies.
But it is presently used for a great deal more, including confirming a viable pregnancy, observing the progression of the pregnancy, and determining the position of the fetus.
Check out: 10 Best Free Online Courses With Certificates in South Africa
What is obstetric ultrasound?
Obstetric ultrasound, also known as prenatal ultrasound, employs high-frequency sound pulses to generate a computer-generated image of the developing fetus or embryo. This device then monitors the condition of the mother's uterus, blood flow, and ovaries.
The procedure also informs the technician, known as a sonographer, of the development of the pregnancy, an estimate of the gestational age, and the estimated due date.
Advantages of free Online Obstetric Ultrasound Courses
The following are some advantages of free Online Obstetric Ultrasound Courses:
They are free to learn, and there is no cost to access their course materials.
You can access the majority of them from anywhere in the world, as they are convenient for you.
The majority are self-paced. You can begin and complete them whenever you wish.
After understanding them, you can advance in your career or even begin working in a hospital.
List of the Free Online Obstetric Ultrasound Courses
The following is a list of the Free Online Obstetric Ultrasound Courses:
1. Basic Prenatal Ultrasound Training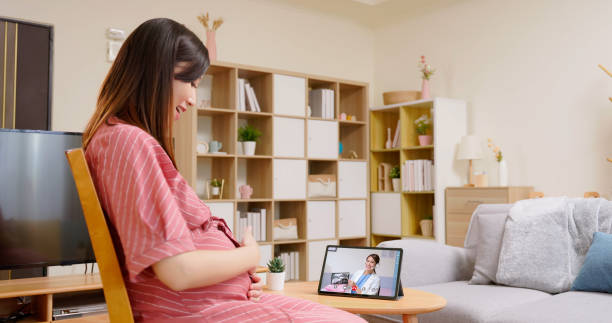 This is one of the University of Washington's Online Obstetric Ultrasound Courses that takes two weeks to complete. Sonography can determine if there is a pregnancy complication that could endanger the mother or fetus using ultrasound.
Sonographers have always been in limited supply in the majority of low-income countries, and some hospitals in these nations lack ultrasound equipment. And this prevents the mother from comprehending some fundamental fetal processes.
Even if some complications can be readily avoided, nobody will be aware of them, and this ignorance could result in pregnancy complications or even the death of the fetus. This is why this basic obstetric ultrasound course was established, so that you can learn how to use and interpret ultrasound like a sonographer and radiologist, respectively, without leaving your home.
This course is ideal for healthcare professionals who want to learn how to conduct a basic pregnancy ultrasound test anywhere in the globe. This is one of the Online Obstetric Ultrasound Courses with numerous instructional videos and course materials.
A practicing ultrasound professional should be present to guide you appropriately throughout the course. This course's primary objective is to teach you how to reduce maternal and neonatal mortality in low-income countries.
2. Online Basic Training for Obstetric Ultrasound
This online ultrasound course was developed by the nonprofit International Society of Ultrasound in Obstetrics and Gynecology (ISUOG). It is also the foremost international society of obstetrics and gynecology ultrasound specialists.
This is one of the free Online Obstetric Ultrasound Courses with thirty available lectures. It provides the theoretical knowledge necessary to independently scrutinize and interpret ultrasound images.
You will learn the physical principles of ultrasound imaging, including safety, and how ultrasound images are generated in the first lecture. You will also learn to differentiate ultrasound imaging modalities.
The second lecture describes transducers and how images are generated by ultrasound apparatus, as well as knobology and scanning planes.
This is one of the free Online Obstetric Ultrasound Courses in which the most prevalent pathologies of the adnexae are depicted. This is the final lecture you will attend before learning how to write a detailed and accurate obstetric ultrasound report.
Also read: Best 10 Free Online Stock Market Courses
3. Certificate in Ultrasound Fundamentals for Obstetrics and Gynecology (Ireland)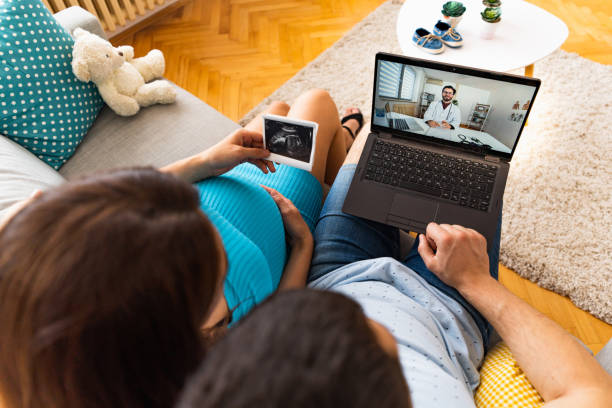 Combining both theoretical and practical learning, this is one of the Online Obstetric Ultrasound Courses with certificates. Their instructional design will enable you to execute gynecological and obstetric ultrasound examinations effectively.
In addition, the course is designed to help you reconcile the workload in the clinic with course participation. This course will teach you how to select and operate ultrasound equipment that is optimal for an examination.
You will also be able to identify early pregnancy abnormalities, miscarriage, and ectopic pregnancy, as well as define the morphological characteristics of a normal early pregnancy. This interactive course is one of the free online obstetric ultrasound courses that will teach you a great deal.
However, this is only for Irish physicians undergoing fundamental specialist training in obstetrics and gynecology. And upon completion of your courses, you will be administered an Objective Structured Assessments for Technical Skills (OSATS).
You must join the waiting list to be notified when the next session of the one-year course begins.
4. Obstetric Ultrasound Presentations
This is one of the 12 Ultrasound YouTube videos included in the free Online Obstetric Ultrasound Courses. Your lecturer will share some principles governing doppler, uterine artery doppler, in regards to Obstetric doppler, so you'll be able to readily gain knowledge on this topic.
You will also learn about doppler imaging of the umbilical artery, the middle cerebral artery, and the ductus venosus. In the second lecture, you will learn essential ultrasound signs, such as the intradecidual sac sign, the double decidual sac sign, the vacant amnion sign, the expanded amnion sign, the diamond ring sign, and the double bleb sign, among others.
In the third lecture, you will learn the six stages to performing a basic fetal ultrasound examination, and in the fourth lecture, you will learn everything you need to know about the chorionic bump. In the final sessions, you will study ultrasound of normal early pregnancy and ultrasound of early pregnancy failure (a simplified ultrasound approach).It is among the list of free Online Obstetric Ultrasound Courses
5. USG – Obstetric Ultrasound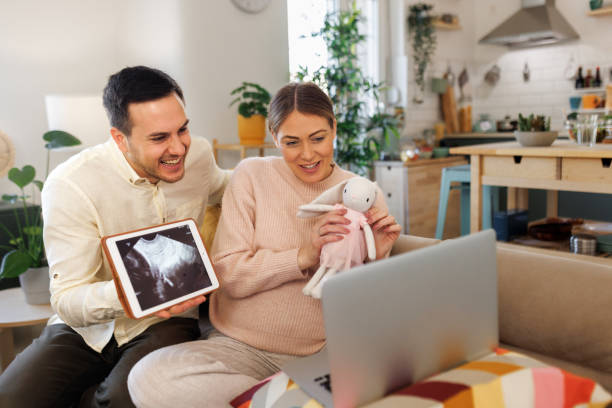 This is one of the free Online Obstetric Ultrasound Courses with 15 YouTube videos on Obstetric Ultrasound. You will begin by learning about fetal abdominal abnormalities and reviewing normal fetal abdominal anatomy.
In addition, you will gain knowledge of the gastrointestinal tract and its anomalies, abdominal and ventral wall defects, a catalog of common abdominal masses detected in utero, and common variants. In the second class, you will study the Doppler examination of the heart's intricate structure.
In this second lecture video, your instructor, a registered Sonographer, will explain how blood circulates through the intricate heart. In addition, she will instruct you on color dopplers and how color can be utilized in obstetric ultrasound.
Ahmed Al-malt will instruct you on fetal abnormalities during the third lecture. To understand how the abnormal embryonic abdomen appears, you must first be familiar with the normal fetal abdomen.
The instructor will begin this free Online Obstetric Ultrasound Courses by demonstrating a normal fetal abdomen. Even though the heart is unrelated to the topic, your instructor had to teach you key concepts about the embryonic heart in order to help you better comprehend this class.
Your instructor will also teach you about abnormalities of the abdominal wall, including Gastroschisis, Omphalocele, Body Stalk Anomaly, and Exstrophy. In the fourth video, you will learn about fetal heart case studies, and in the fifth video, you will learn part 1 of fetal heart screening.
This is one of the free Online Obstetric Ultrasound Courses where you will learn about the OB fetal survey in the final class. Your instructor, Jane J.K. Burns, will cover Fetal Environmental, Biometric, and Anatomic Survey.
She will instruct you on the first thing to do when you place the transducer down, which is to check for the heartbeat; before you can continue with the exam, you must first confirm that the heart is beating.
Accredited by the Academic Council on Continuing Medical Education (ACCME), this is one of the Online Obstetric Ultrasound Courses.
FAQs On Free Online Obstetric Ultrasound Courses
Which course is best for ultrasound?
The job profiles in the field of Ultrasonography require basic knowledge in the field of physics, chemistry and biology. The candidates must be a graduate in Sonography, radiology or medical imaging technology course from any reputed technology with an aggregate score.
Is ultrasound difficult to learn?
There is no question sonography school is super tough. The experience tests your intelligence, emotional reserves, perseverance and competence. Many of my peers have told me it's the single hardest thing they've ever done. Even with great coping mechanisms it can push you to the edge of your limits.
Can obstetricians do ultrasound?
During pregnancy, your obstetrician will order or perform routine ultrasounds for a number of reasons, but they are done primarily to assess the growth and development of your baby.
Is ultrasound a stressful job?
As an ultrasound technician, you may be called to emergent situations where your findings may determine what life-saving measures must be instituted. Wow, that can make you sweat just thinking about it.
Also read