Best Free Online Early Childhood Education Courses!
There are a multitude of Free Online Early Childhood Education Courses; we've selected the finest. If you are interested in enhancing your skills for a career in early childhood education, you should continue reading as this article discusses more than ten of these courses.
Free Online Early Childhood Education Courses provide individuals with the advanced skills in child growth, development, and learning strategies that are essential to their success as daycare, preschool, and elementary school instructors worldwide.
Many institutions, educational websites, and online platforms provide free online early childhood education courses. Individuals of any gender and age may enroll in these courses, but certain prerequisites, such as a Bachelor's degree or, in a few instances, a high school diploma, are frequently required.
Also read: 10 Best Music Education Schools in the US
The discipline of early childhood education is expanding. Employment of preschool teachers is projected to increase by 18 percent from 2020 to 2030, much faster than the average for all occupations, according to the Bureau of Labor Statistics.
There will be an average of 59,600 openings for preschool teachers per year over the next ten years. Many of these openings are anticipated to be the result of the need to replace employees who switch occupations or leave the labor force, such as when they retire.
Check out: 20 Masters in Education Online uk
What exactly is preschool education?
Early Childhood Education refers to educational initiatives and strategies for children between the ages of birth and eight years old. This is the time when children must learn and develop their cognitive, social, and emotional skills, as it sets the groundwork for everything that will follow in later years.
In early childhood education, recreational activities are viewed as a crucial strategy for facilitating children's learning and comprehension, and for fostering the development of lifelong interests.
Check out: Free Early Childhood Education Online Classes 2023
Advantages of Free Online Early Childhood Education Courses
Early childhood education courses are an excellent method for students to advance their careers as ECE teachers and develop their skills. These courses are typically offered on-campus, but as time passes, an increasing number of institutions offer an online option for students who wish to enroll and study virtually.
These courses prepare students for employment opportunities in this industry. Students can also gain an understanding of the interior workings of a preschool or elementary school. Students who have taken an ECE course will have a broader understanding of the educational requirements of young children.
There are so many online ECE courses available now that they are accessible to everyone. These courses are, however, not inexpensive. The good news is that despite the abundance of expensive ECE courses, you will still be able to snag a netful of completely free ones.
These courses are intended to provide students with the foundational knowledge and skills necessary to become excellent instructors. They are largely self-paced and conclude with a substantial quantity of coursework to assess students' knowledge.
Free Online Early Childhood Education Courses requirements
Being a teacher of young children is an essential occupation. The foundation you establish will be the pillar that supports the child's future. Therefore, it is crucial that you determine the early childhood education degree requirements for the area in which you intend to work, so that you can concentrate on receiving a well-rounded education.
To enroll in a Free Online Early Childhood Education Courses, you must devote a certain amount of time and complete a certain number of assignments. The majority of classes are intensive, while the remainder are self-paced.
List of the Best Free Online Early Childhood Education Courses
The following is a list of Best Free Online Early Childhood Education Courses:
1. Montessori Education: Basic Concepts and Principles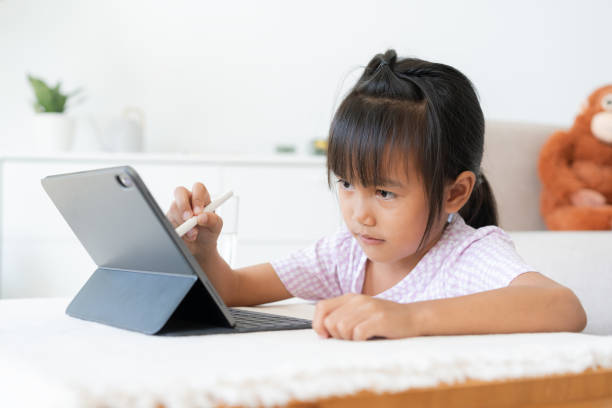 Montessori Teaching: Fundamental Concepts & Principles is the first course on the roster of Free Online Early Childhood Education Courses.
This course is ideal for individuals interested in pursuing a career in Montessori teaching. It was designed to provide learners with an understanding of the fundamental concepts and historical context of early childhood education. It describes the function of the environment in environment-based learning.
This course consists of three modules, the first of which teaches the fundamentals of Dr. Maria Montessori's teaching methodology and infant development. The second module introduces the advantages of performing practical life activities, as well as the significance of mathematics and science at the Montessori level and their role in child development; the impact of arts and technology on children's education, as well as the significance of phonetic instruction, are also discussed.
The third module, course evaluation, determines whether or not you are qualified to earn a certificate. Enrolling in this course will enable you to expand your knowledge and skills in the Montessori Teaching domain of child development.
2. Teaching English as a Second Language using Games and Activities
Teaching ESL Using Games and Activities, created by Nikolas John Cakebread, is the next Free Online Early Childhood Education Courses.
This course has been designed to provide students with a broad comprehension of incorporating games into the learning process for young students. They will learn three primary learning styles and how to observe, identify, and comprehend their students using this knowledge.
This three-hour course will cover three modules and eight topics, followed by a final examination and certification.
3. Comprehending the Role of Knowledge and Imagery in Cognitive Processing
This course is designed to instruct students in the concepts and procedures underlying the comprehension of knowledge and imagery in cognitive processing. It consists of 3 modules and 15 topics and will last a maximum of 5 hours.
In the first module, you will study the three approaches to the categorization of knowledge and the various categories of cognitive functions. In addition, you will learn about the semantic networks and connectionist approaches.
The second module is dedicated to Imagery. You will discover that mental imagery is the capacity to reconstruct the sensory world in the absence of physical stimuli. The relationship between visual imagery and perception will also be discussed.
In the third module, you will take the course's final exam, and if you pass, you will receive your certification. Please note that you must have completed all of the topics in the preceding modules before you can take the final exam and receive your certificate.
4. English in Early Childhood: Language Acquisition and Growth
If you are looking for Free Online Early Childhood Education Courses, this is an excellent starting point. This FutureLearn course for parents and early childhood educators will investigate how young children acquire English as well as other aspects of early childhood development and learning. This is a 6-week course with a weekly time commitment of 2 hours.
5. Professional Development for Beginning Educators
This was created with you in mind if you are seeking for advice and support on improving your teaching skills and balancing your workload in order to meet these challenges.
You will reflect on and identify your professional development requirements throughout the course. You will examine strategies for behavior management, pedagogical approaches to teaching and learning, methods for prioritizing your responsibilities, and more. It is 5 weeks long with a weekly time commitment of 3 hours.
On the course dashboard, you will see a price tag; however, you should not be alarmed because this is a payment plan that allows you to take the course on your own schedule. Choosing the free option will restrict your access and you will not receive a completion certificate.
Also check: Top 10 Free Online Dermatology Courses
6. Autism and Neurodiversity: Strengthening Your Child's Assets
Autism and Neurodiversity: Building Your Child's Strength is an additional Free Online Early Childhood Education Courses.
This course is designed to equip learners with the knowledge and skills necessary to recognize concerning behaviors, understand the diagnostic process, construct a plan to help navigate the early stages of childhood development, and advocate effectively for their child. We encompass the period from birth to age six, including school planning and preparation.
This is a 6-week course with a weekly time commitment of 1-2 hours. Additionally, it is self-paced, so you can complete it at your own tempo.
7. The Best Start for Sustainable Development: Early Childhood Development
This is yet another incredibly intriguing online course on early childhood education that you should absolutely take.
This course will examine the impact of neuroscience, sociology, anthropology, and other disciplines on our understanding of early childhood development. It is intended for students, parents, healthcare professionals, and sustainable development professionals.It is one of the Free Online Early Childhood Education Courses.
This course is self-paced and will run for 8 weeks, requiring 1-4 hours per week.
8. Child Protection: The Theory and Practice of Children's Rights
This sixteen-week introductory course covers the causes and effects of child protection failures. Students will evaluate the necessary strategies, international laws, standards, and resources for protecting all children. They will be able to connect legal frameworks and child-rights approaches to the work of policymakers, attorneys, health professionals, educators, law enforcement, and social workers.It is also regarded as one of the Free Online Early Childhood Education Courses.
Learners will also comprehend how to ensure the safety of children and implement child protection strategies in their own work.
9. Early Childhood Development: Global Implementation Strategies
Early Childhood Development: Global Strategies for Implementation is one more of the Free Online Early Childhood Education Courses.
This seven-week course examines best practices in child and family policies, advocacy, financing, and pathways to scale by generating innovative, scalable intervention strategies to support early childhood development.
10. Understanding Child Growth: From Neurons to Societies
This course examines the complexities of child development and the associated developmental systems approach and theories. It concentrates on brain and motor development, cognitive, linguistic, and social-emotional development, as well as all factors that affect development.
It is a beginner-friendly course that can be completed in approximately 28 hours. At Utrecht University, you will observe how researchers from numerous disciplines and backgrounds study child development. To exemplify how the theory you will learn translates into practice, these scientists will discuss their field of expertise and their collaboration with peers.It is one of the top Free Online Early Childhood Education Courses.
11. Motivating Generation Z Students: Advice for Parents and Teachers
This eight-hour introductory course is designed to equip parents and teachers with knowledge of motivational theories and their applicability in real-world settings. Through the various sessions, parents and educators will gradually develop strategies that will allow them to better comprehend Gen Z students and increase their motivation to learn.
Participants will also be able to assess their own comprehension through quizzes, interact with one another through discussion forums, and obtain a certificate that can be shared upon course completion.It is among the Free Online Early Childhood Education Courses.
12. Course in Early Childhood Development
This course will instruct students on the best methods to care for a child and equip them with the necessary skills and knowledge to promote early childhood learning and development.
One module and eight topics will be covered over the course of four weeks. To enroll in this course, you must sign up for a four-week free trial on Upskillist, after which you will receive a certificate of completion that is recognized internationally.It is one of the Free Online Early Childhood Education Courses.
Also check: 8 Best Free Online Elderly Care Courses
13. ContinueD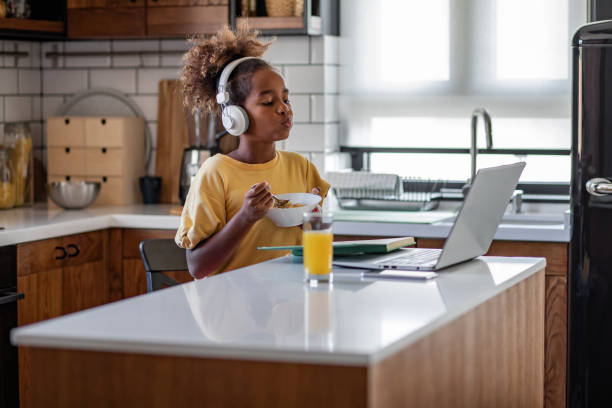 continueD is the last but surely not the least resource for Free Online Early Childhood Education Courses.
ContinueD is an educational website that offers more than 250 practical, research-based early childhood development courses covering up to 15 topics per course. The website has a $99 per year subscription plan, but you can get a free ECE course by using the promo code 1FREECOURSE at checkout. There is no need for a credit card.
Explore all of their courses if you so choose. Each course also comes with a complimentary completion certificate.
FAQs On Free Online Early Childhood Education Courses
Is early childhood education a good course?
It helps to build a child's cognitive, physical, social and emotional proficiency which will prepare them for life challenges. At an early age, children are curious to learn.
Is early childhood education a good career in Canada?
Plus, it's a career path that's high in demand and highly rewarding. Read on to learn more about early childhood education in Canada, including study programs and career opportunities!
What is an early years practitioner?
Early years practitioners are also known as nursery nurses. They are specialists who look after the social and educational development of babies and young children up to the age of five years old.
Are early childhood educators in demand in USA?
Most preschool teachers work with kids ages 3 to 5, but they're trained to relate to children from infancy to age 8. The Bureau of Labor Statistics projects 15.1% employment growth for preschool teachers between 2021 and 2031. In that period, an estimated 72,900 jobs should open up.
Also read