Top 10 Free Online Courses in Photography With Certificates: Do you wish to learn photography techniques or enhance your existing artistic and technical skills? You've arrived to the proper location! Here are the top Online Courses in Photography With Certificates for 2023 that will introduce you to the world of professional photography.
What occurs when exposure is altered, how factors such as light metering, composition, and focus affect image quality, and a great deal more, are crucial aspects of creating beautiful photographs. If you have these skills, you'll be able to create your own professional career and capture the world's limitless beauty.
This post will explore the Top 10 Free Online Courses in Photography With Certificates and the top free online photography courses for beginners. Therefore, let's get the party started!
What is photography?
Photography is the art, science, and practice of capturing and storing images by the recording of light or other electromagnetic radiation, either electronically with an image sensor or chemically with a light-sensitive material such as photographic film.
Photographs are essential to everyone's lives because they link us to the past and remind us of people, places, emotions, and experiences. They can help us determine our identities. When you have the ability to take photographs, you may also generate income from them.
Our images reflect what is significant to us.
Photographs are significant because they capture transitory events in our lives that seem inconsequential at the time.
Photographs allow us to effectively communicate and share memories and events.
Photography can move us by capturing our attention and communicating straight to our emotions.
List of the Free Online Courses in Photography With Certificates 
The following is a list of the Free Online Courses in Photography With Certificates: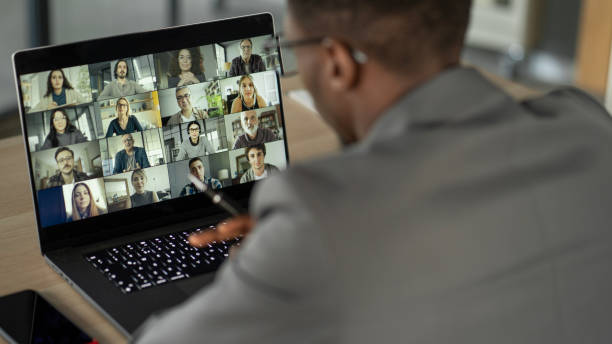 The first is a well regarded online photography course with more than 80,000 enrolled students. This Online Courses in Photography With Certificates will instruct you on the principles of photography so that you may make beautiful and unforgettable photographs.
New York-based fashion and portrait photographer Justin Bridges will be the course instructor. In less than an hour, Justin will guide students through an in-depth sequence of online lessons. You can get exact exposure by balancing shutter speed, aperture, and ISO, experimenting with motion through shutter speed, and editing photographs quickly.
This course is an excellent introduction to the photographic abilities you need, and it is housed on Skillshare, the world's largest online learning platform! You will have access to more than 27,000 additional courses on the platform, a two-week free trial, and more than 200 student projects.
Level: Beginner.
Despite its apparent simplicity, photography is a complicated art form. This Online Courses in Photography With Certificates is a wonderful option regardless of your photography experience! John Greengo, a photographer with over thirty years of expertise, will instruct this photography course. John, who is well-known for his passion for travel and outdoor photography, offers an abundance of information to his online classes. Throughout this course, students will be guided through key principles from the most fundamental to the most advanced.
The following subjects will be discussed: photographic characteristics, camera kinds, shutter system functioning, exposure balance, and others. CreativeLive, an online education platform, offers similar courses. If you purchase the Creator Pass, you will gain access to all of the platform's courses and much more (available with a 20 percent discount).
Lighting is essential for taking photographs to the next level. This Online Courses in Photography With Certificates is required if you want to learn the basics of lighting and how to shoot good images at all times of the day. Chris Burkard, a self-taught Staff Photographer at Surfer Magazine, will lead this workshop. Chris has over 15,000 followers on Skillshare as a well-known wildlife and adventure photographer.
Students will learn through 14 video lessons how to take stunning photographs in a variety of lighting conditions, with expert guidance from Chris on topics such as how to photograph at sunrise, sunset, and night, how to choose between different cameras, and how to take long-exposure photographs, among others.
After completing the course, Skillshare will get you access to the whole course as well as a completion certificate. Not only that, but you can try it for free for two weeks! In conclusion, this is an outstanding photography school for skill development!
Level: Intermediate
Also read: 10 Best Athletic Training Programs in the US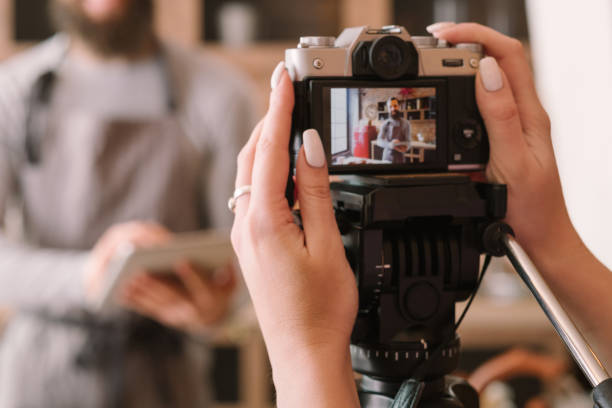 If you're having problems navigating all of the different DSLR camera settings for the first time, our popular photography course for beginners will clear things up and teach you how to shoot like a pro. This Online Courses in Photography With Certificates will be taught by Ben Long, a senior editor and photographer at Macworld magazine. Ben has authored over a dozen books on photography and has worked for industry giants such as 20th Century Fox and Blue Note Records, so you're in good hands!
During this Online Courses in Photography With Certificates, Ben will instruct students on the importance of selecting the right camera and lens before moving on to topics such as how to set the correct exposure for each photograph, how to work with autofocus, how to shoot excellent portraits, and how to use form and geometry, among others.
This Online Courses in Photography With Certificates, which is housed on LinkedIn's online learning platform, features CEUs, downloadable resources, and a certificate of completion. This thorough online photography course will teach you all of the necessary technical skills and methods.
Level: Beginner
Do you wish to photograph your city at night in a manner that does it justice? This great online photography course, developed in collaboration with VSCO, should not be neglected. You will also join a group of over 35,000 students who have previously taken this popular course. This Online Courses in Photography With Certificates will be taught by 'Trashhand,' a Chicago-based nomadic photographer. His clients include Google, Adidas, Prada, and Timberland, among others, and he applies his expertise to this online course.
Trashhand will guide his students through the techniques he used to generate magnificent photos of Chicago's cityscape and nightlife in a 12-hour film session. Students will learn how to take genuine candid photographs, how to employ motion blur, how to discover stunning angles, how to photograph at night, and much more. This Online Courses in Photography With Certificates is provided by Skillshare, which offers a one-week free trial that includes all course materials, on-demand video sessions, and access to over 27,000 additional classes!
Level: Intermediate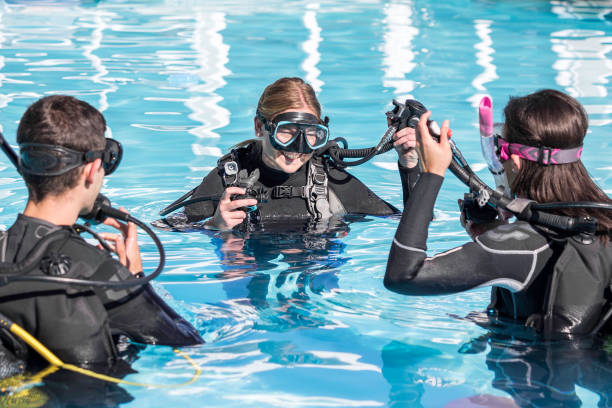 Then, there is a comprehensive online photography course for beginners who want to learn how to use all of the buttons and settings on a DSLR camera. 'PhotoJoseph' This Online Courses in Photography With Certificateswill be taught by Joseph Linaschke, who has over twenty years of experience as a photographer. Joseph served as Apple's primary photographer for eight years prior to entering the world of freelancing, so you'll learn a great deal about the industry.
During this 2-hour online session, Joseph will walk students through the inner workings of a DSLR, explaining the fundamentals of settings such as aperture, shutter speed, and ISO, as well as handling techniques, autofocus techniques, and more. Overall, an excellent introductory lesson that will equip you with the skills necessary to enhance your photography skills!
This comprehensive photography course is a must-see if you're looking for a comprehensive masterclass that will teach you everything you need to know about photography and get you shooting in no time! This workshop will be led by the trio of filmmaker Phil Ebiner, freelance photographer William Carnahan, and photographer Sam Shimizu-Jones. They've taught over 3 million students collectively on Udemy, so you're in good hands!
Udemy is one of the most popular online learning platforms, with more than 150,000 on-demand courses, including several acupressure courses comparable to this one. This Online Courses in Photography With Certificates is one of the most comprehensive available.
Check out: 10 Best Jazz Schools in the US
Did you know your iPhone can take photographs that look professional? This Online Courses in Photography With Certificates will demonstrate that you don't need to spend tens of thousands of dollars on a high-end professional camera when an iPhone and a bit of talent can produce the same results! Dale McManus, a well-known photographer, will be your instructor for this course. Dale has over 7 years of experience in the industry and is a master at taking professional-quality photos with iPhones, ensuring that anyone can take great photos.
In a 1-hour on-demand session, Dale shows his students how to use shot composition to capture amazing photos, which iPhone camera settings to use to bring out the best in photos, how to add depth to a portfolio, and how to use lighting unique capabilities, and much more. Overall, this is a great lesson for anyone who wants to learn photography without having to buy expensive equipment.
If you have invested in a DSLR and wish to maximize its capabilities, this online photography course is an excellent choice. This Online Courses in Photography With Certificates will be taught by Villiers Steyn, a professional photographer and proprietor of Vision Photography. Villiers holds a master's degree in nature conservation and works as a freelance photographer for travel, events, and wildlife. Villiers will discuss a variety of DSLR-related issues, such as how to use the camera, which settings to use and how to master them, and the significance of lighting in photography.
In two hours of on-demand video lessons, you will discover, among other things, how to compose the ideal piece. This was an excellent introduction to photography, culminating in a completion certificate.
Level: Beginner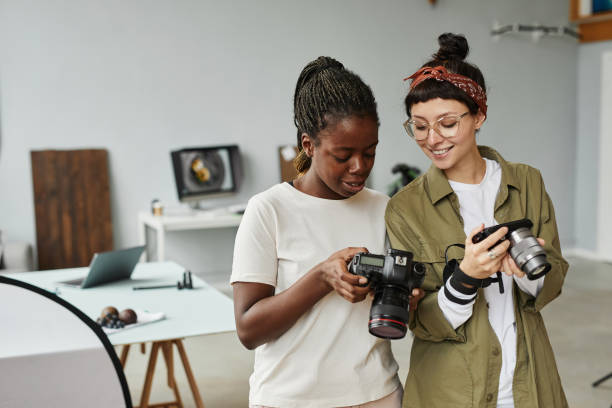 The technical components of photography are equally as vital as aesthetic vision and creative thought when it comes to telling captivating visual stories, which is precisely what this photography course seeks to accomplish! Marte Marie Forsberg, a self-taught lifestyle and food photographer from Norway, will instruct this session. Recently, she published The Cottage Kitchen, a cookbook containing 100 recipes and breathtaking photographs that she herself shot and arranged.
This thirty-minute photography class will teach students the fundamentals of dynamic still-life photography, as well as how to work with lighting and concentrate on the details. Overall, this is an excellent Online Courses in Photography With Certificates for beginners! Remember that the trial period is only available for a short time.
FAQs On Online Courses in Photography With Certificates
Can you do a photography course online?
We use a tried and tested online learning system, that is designed to help you learn in an easy and intuitive way. Our level of Tutor support on the Professional Diploma in Photography online course is second to none.
Which type of photography is most in demand?
Portrait Photography
Likely the most popular freelance photography type is portrait photography! Much like commercial photography, the portrait world varies greatly and has so many subcategories that it can be hard to keep track of each niche.
Which photography career is best?
Photojournalist
Photojournalism is one of the most in-demand photography careers. A professional photojournalist takes photos of people, places, and events to accompany news stories. These photos typically appear in newspapers — both print and online — and help give life to news stories.
Are online photography classes worth it?
Yes and no. Proponents of online courses argue that it's ideal for people without the time or schedule to take traditional programs in a classroom setting. Those with full-time jobs and a family to take care of can work whenever they're able to carve out an hour for study.
Also read