This article examines the 20 most expensive universities in the world to determine if there is a correlation between pricey universities and quality education.
To keep up with these inventive and technical advances in today's rapidly evolving world, a quality education is needed.
To stay up with the ever-changing times of the digital age, a quality education is now vital. Therefore, it is essential to acquire a high-quality education and a degree from a reputable and respected institution.
However, have you ever pondered which Expensive Universities in the World? And does the high cost of such costly universities indicate superior education? To determine the answer, we have compiled a list of the most costly universities, their average tuition rates, and available financial aid!
The cost of a quality higher education is really high. Some of the world's most prestigious and esteemed public and private colleges may have extremely costly tuition rates.
However, there are cheap universities that provide a world-class education throughout the world. Check out our article on the 20 most affordable universities for international students throughout the globe.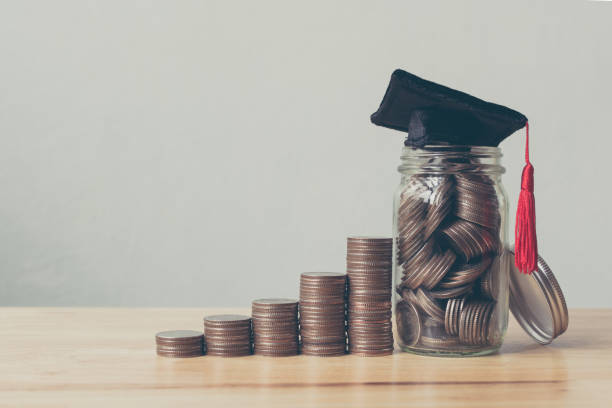 In addition, the type of institution you attend affords you the finest networking chances, access to excellent internships that may lead to well-paying employment with high beginning wages, access to world-class learning materials, etc.
Rich parents send their children to Ivy League institutions not because they have an abundance of disposable income, but because they recognize the benefits of a quality higher education for their children.
Are you seeking for high-quality, Most Expensive Universities around the world that offer good value? We have you covered.
We have compiled a list of the 20 Most Expensive Universities in the world in this post.
How to Fund your Education?
Higher education around the world might be costly, but there are numerous ways to pay your study. International students have numerous options for financing their education and following their desired careers, ranging from education loans to scholarships.
Although these tuition fees can be difficult to afford, there are a variety of merit-, need-, and individual-based scholarships available to students.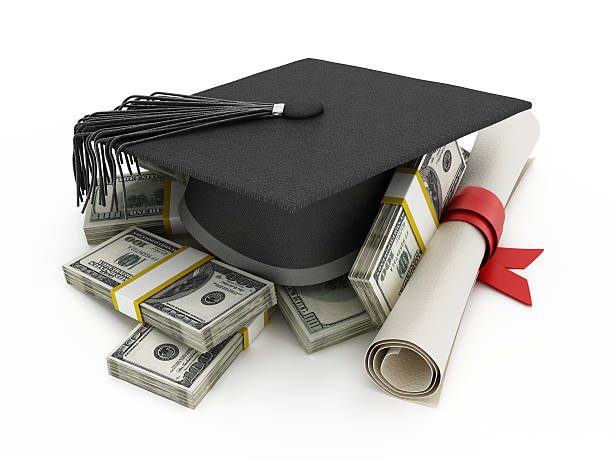 Education loans are one of the most frequent ways to finance higher education; each year, millions of aspirants apply for student loans that help them pay for their education and can be repaid once the student is able to work. Applying for part-time work while attending a foreign institution is another approach to finance one's education.
Numerous nations, including the United States, the United Kingdom, and Canada, let international students to work part-time during the academic year and full-time during the off-season. While part-time employment may not be sufficient to pay all expenses, it is a terrific way to make some pocket money and obtain valuable exposure and experience.
Dartmouth College – $67,044
Columbia University, US – $66,383
New York University, US – $65,860
Sarah Lawrence College – $65,443
Massachusetts Institute of Technology (MIT), US – $65,500
The University of Chicago – $64,965
Claremont McKenna University – $64,325
University of Oxford, UK – $62,000
ETH Zurich – Swiss Federal Institute of Technology, Switzerland – $60,000
Vassar College, US – $56,960
Trinity College, US – $56,910
Landmark College, US – $56,800
Franklin and Marshall College, US – $56,550
University of Southern California, US – $56,225
Duke University, US – $55,960
California Institute of Technology (Caltech), US – $55,000
Stanford University, US – $51,000
Imperial College London, UK – $50,000
Harvard University, US – $47,074
University of Cambridge, UK – $40,000
The 20 most Expensive Universities in the World
Pay: $67,044
This university is the fourth Most Expensive Universities on our list. It was founded by Eleazar Wheelock in 1769, making it the ninth-oldest institution of higher education in the United States and one of nine institutions chartered prior to the American Revolution.
In addition, Ivy League College is a private institution located in Hanover, New Hampshire.
It comprises nearly 40 undergraduate departments and programs, in addition to graduate schools of Arts and Sciences, Medicine, Engineering, and Business.
The university enrolls around 6,000 students, approximately 4,000 undergraduates and 2,000 postgraduates.
Charge: $66,383
George II of Great Britain created this private research university in 1754, making it the fifth-oldest institution of higher education in the United States.
In 1784, the university's name was changed from King's College to Columbia University.
In addition, numerous university academics and scientists have pioneered innovative research and discoveries, such as nuclear piles, brain-computer interfaces, and nuclear magnetic resonance. Additionally, the geologists identified the initial indications of continental drift and tectonic plates.
With a 5.8% acceptance rate for first-year students, Columbia is the third Most Expensive Universities in the United States and the second most selective in the Ivy League behind Harvard.
Charge: $65,860
This prestigious institution is the sixth Most Expensive Universities on our list. It is the most well-known university among Schools and Colleges in the United States.
New York Institution (NYU) was formed in 1831 as a private research institution in New York City. It is one of the major private higher education institutions in the country. The university is renowned for its undergraduate and graduate social science, fine arts, nursing, and dentistry programs.
In addition, The College of Arts and Sciences is the largest institution or college at New York University. The facility also houses the Tisch School of the Arts, which provides undergraduate and graduate degrees in dance, acting, film, television, and dramatic writing.
The Silver School of Social Work, Stern School of Business, School of Law, School of Medicine, and Steinhardt School of Culture, Education, and Human Development provide other graduate programs.
The university's excellent rating in the 2017 Graduate Employability Rankings demonstrates that recruiters are interested in its graduates.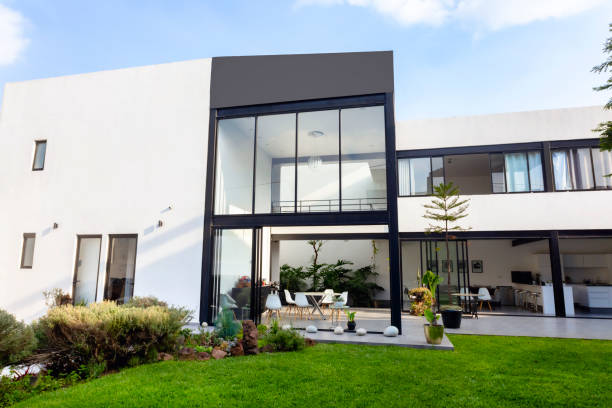 Charge: $65,443
This Ivy League institution is a private, coeducational liberal arts college located approximately 25 kilometers north of Manhattan in Yonkers, New York. It is one of the Most Expensive Universities liberal arts colleges in the state due to its revolutionary education system, which allows students to choose their own course of study.
William Van Duzer Lawrence, a real estate billionaire, founded the college in 1926 and named it after his late wife, Sarah Bates Lawrence.
Essentially, the institution was intended to give women with an education comparable to that of Oxford University in the United Kingdom, where students receive intensive instruction from a variety of academics.
This Most Expensive Universities offers a total of twelve graduate degree programs. However, the majority of pupils can create their own individualized plans.
The university also offers a range of options to study abroad, allowing students to pursue their education in Havana, Beijing, Paris, London, and Tokyo, among others.
Charge: $65,500
This Most Expensive Universities was formed in 1861 as a private research institute in Cambridge, Massachusetts.
MIT has five faculties (architecture and planning; engineering; humanities, arts, and social sciences; management; science). However, educational innovation is the foundation of MIT's educational philosophy.
Moreover, MIT researchers are at the forefront of artificial intelligence, climate adaptation, HIV/AIDS, cancer, and poverty alleviation, and MIT research has previously contributed to scientific advances such as the development of radar, the invention of magnetic core memory, and the concept of an expanding universe.
In addition, 93 Nobel laureates and 26 Turing Award winners are alumni of MIT.
It is not surprising that this university is one of the most expensive in the world.
Charge: $64,965
Chicago, the third most populous city in the United States, is home to the famed University of Chicago, which was founded in 1856 and is a private research university.
Chicago is routinely ranked among the top 10 institutions nationally and internationally.
Moreover, Chicago's professional schools, like the Pritzker School of Medicine, the Booth School of Business, and the Harris School of Public Policy Studies, have an excellent reputation.
Numerous academic fields, including sociology, economics, law, and literary criticism, owe their development to University of Chicago graduates.
7. Claremont McKenna University
Charge: $64,325
This Most Expensive Universities liberal arts college was founded in 1946 and is located in the Claremont county of East Los Angeles.
The university places a significant focus on business management and political science, as indicated by its motto: "Civilization prospers via commerce." The philanthropist's name appears on the W.M. Keck Foundation, and its donations have helped fund various campus initiatives.
In addition to being a college of liberal arts, CMC houses eleven research centres. In an evolving geopolitical environment, the Keck Centre for International and Strategic Studies aspires to offer students with a more robust perspective.
Charge: $62,000
The Institution of Oxford is the oldest university in the English-speaking world, with an unknown founding date; nonetheless, it is believed that instruction began as early as the eleventh century.
It comprises of 44 colleges and halls, as well as the largest library system in the United Kingdom, and is located in and around Oxford's ancient city center, described by 19th-century poet Matthew Arnold as "the dreaming city of spires."
Additionally, Oxford has 22,000 students, approximately half of whom are undergraduates and forty percent of them are international students.
Charge: $60,000
This Most Expensive Universities is one of the world's foremost science and technology universities, renowned for its cutting-edge research and innovative spirit.
The Swiss Federal Polytechnic School was founded in 1855, and its alumni include Albert Einstein as well as 21 Nobel laureates, two Fields Medalists, three Pritzker Prize winners, and one Turing Award winner.
In addition, the university's sixteen academic departments offer academic instruction and conduct scientific research in fields ranging from engineering and architecture to chemistry and physics.
The majority of ETH Zurich's degree programs combine solid theory with practical application, and the majority are built on solid mathematical foundations.
In addition, ETH Zurich is one of the world's leading universities for research and technology. The predominant language of instruction for undergraduates is German, although the bulk of master's and doctoral programs are conducted in English.
Charge: $56,960
Vassar College is a famous private institution in Poughkeepsie, New York. It is a tiny institution with 2,409 undergraduate students enrolled.
At Vassar, admittance is competitive, with a 25% acceptance rate. Popular undergraduate majors include Biology, Economics, and Mathematics. 88% of Vassar graduates earn a starting salary of $36,100 on average, with a median starting salary of $36,100.
Charge: $56,910
This renowned college in Hartford, Connecticut, is one of the oldest educational institutions in the state. It was founded in 1823 and is the second-oldest institution in Connecticut after Yale University.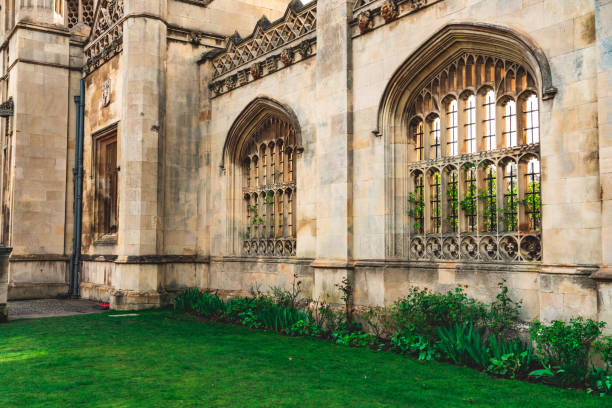 Moreover, being a liberal arts college, Trinity provides its students with a broad education in a range of fields and critical thinking abilities. The college stresses individual thought above all else. Students are encouraged to pursue uncommon combinations, such as political science with a biology minor or engineering with an art minor. In addition to almost 40 majors, Trinity provides roughly 30 minors in other disciplines.
Trinity College is also one of the few liberal arts universities that offer an engineering degree. It also boasts the first human rights program at a liberal arts university, which comprises a series of lectures and workshops.
In addition, students are encouraged to participate in experiential learning activities for credit, such as research, internships, study abroad, and community service.
Lastly, Trinity's charter prohibits the imposition of religious beliefs on its students. All students are welcome to attend campus religious services and spiritual events.
12. Landmark College, US
Charge: $56,800
This pricey institution is a private college in Putney, Vermont that admits only students with learning difficulties, attention issues, or autism.
In addition, it is accredited by the New England Association of Schools and Colleges and provides associate's and bachelor's degree programs in the liberal arts and sciences (NEASC).
Landmark College was the first institution of higher education to pioneer college-level academics for students with dyslexia when it was founded in 1985.
It topped CNN Money's list of the most expensive colleges in 2015. According to the Department of Education's rankings for the 2012–2013 school year, it was also the Most Expensive Universities private four-year by list price; fees including room and board were reported to be $59,930 in 2013 and $62,000 in 2015.
Charge: $56,550
F&M College is essentially a private liberal arts institution based in Lancaster, Pennsylvania.
It is a tiny institution with a total undergraduate enrollment of 2,236. At Franklin & Marshall, admissions are fairly tough, with a 37% acceptance rate. Popular majors include liberal arts and humanities, economics, and business.
Eighty-five percent of Franklin & Marshall graduates earn a starting salary of $46,000.
Charge: $56,225
This esteemed institution, often known as USC, is a Los Angeles, California-based private research university. It is the oldest private research university in California, having been founded in 1880 by Robert M. Widney.
The  Most Expensive Universities consists of one liberal arts school, the Dornsife College of Letters, Arts, and Sciences, and twenty-two undergraduate, graduate, and professional schools. Approximately 21,000 undergraduate and 28,500 post-graduate students from all fifty states and over 115 countries are enrolled.
USC is ranked among the nation's top universities, and admission to its programs is extremely hard.
Charge: $56,225
This prestigious institution is one of the nation's wealthiest private colleges and a leading producer of international experts.
Duke University offers 53 majors and 52 minors, enabling students to design and create their own engineering degrees.
The university additionally offers 23 certificate programs. Additionally, students pursuing a major may pursue a second major, minor, or certificate.
Duke University has approximately 9,569 Graduate & Professional Students and 6,549 undergraduates in 2019.
In order to establish a sense of community inside the university, the administration mandates that students live on campus for the first three years.
Students can join over 400 clubs and organizations on campus.
The Duke University Union (DUU) is the institution's primary organizational framework, serving as the basis for intellectual, social, and cultural life.
In addition, there is an Athletic Association with approximately 650 student-athletes and 27 sports. There have been three Turing Award winners and thirteen Nobel Laureates linked with the university. There are also 25 Churchill Scholars and 40 Rhodes Scholars among Duke's alumni.
Charge: $55,000
Caltech (California Institute of Technology) is a Pasadena, California-based private research organization.
It is one of a select set of technological schools in the United States that focuses primarily on teaching technical arts and applied sciences, and its admissions process ensures that only a small number of the most exceptional students are admitted.
In addition, Caltech is home to other high-quality facilities, such as the Jet Propulsion Laboratory of NASA, the Caltech Seismological Laboratory, and the International Observatory Network.
In addition, Caltech is one of the most selective academic institutions in the United States and one of the top academic institutions in the world.
Charge $51,000
This renowned university is a private research institution located in Stanford, California, adjacent to Palo Alto.
Over 17,000 students are enrolled in 18 interdisciplinary research institutes and seven schools: the Graduate School of Business, the School of Earth, Energy & Environmental Sciences, the Graduate School of Education, the School of Engineering, the School of Humanities and Sciences, the Law School, and the School of Medicine.
This renowned university is considered one Most Expensive Universities in the world.
Charge: $50,000
London's Imperial College of Science, Medicine, and Technology is a public research institution.
This esteemed British institution focuses solely on science, engineering, medicine, and business. Seventh in the world according to the QS World University Rankings 2022.
In addition, according to the QS World University Rankings 2022, Imperial College London is the seventh-best university in the world. It is a college in the United Kingdom that focuses solely on science, engineering, medicine, and business, and it is placed seventh in the world.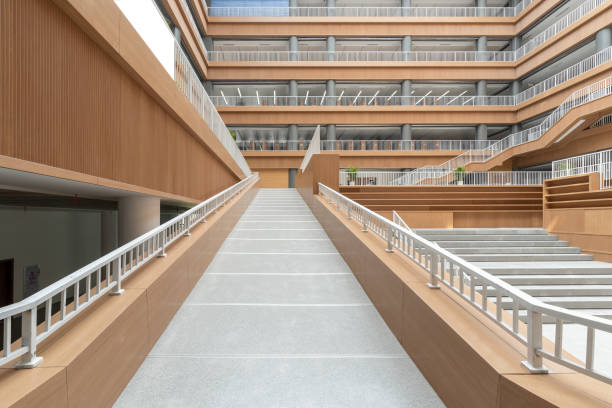 Lastly, Imperial delivers a research-driven curriculum that exposes students to real-world problems with no easy solutions, challenging instruction, and the opportunity to work in multicultural, multinational teams.
Charge: $47,074
This prestigious Cambridge, Massachusetts institution is a private Ivy League research university.
It was founded in 1636, is the nation's oldest institution of higher education, and is widely regarded as a university of world-class caliber in terms of influence, status, and academic lineage.
Harvard admits essentially only the academic elite, and the nominal cost of attendance is high.
Nonetheless, the university's vast endowment enables it to offer a variety of financial aid programs, which around 60% of students utilize.
Charge: $40,000
This prestigious institution, located 50 miles north of London in the historic center of Cambridge, is a public research university with approximately 18,000 international students.
Notably, applications to this elite university are submitted to individual colleges as opposed to the school as a whole. You can live and be taught in your college, where you will receive college supervisions, which are small group teaching sessions.
In addition, Arts and Humanities, Biological Sciences, Clinical Medicine, Humanities and Social Sciences, Physical Sciences, and Technology are six academic schools that are dispersed among the university's colleges and comprise roughly 150 faculty members and students.
Frequently Asked Questions about Most Expensive Universities
What is the Most Expensive Universities in the world?
Harvey Mud College, Johns Hopkins University, University of Columbia, and University of Chicago are among the world's most costly universities.
What are the most expensive Canadian universities?
College of Waterloo
York Institution
Queen's College.
Trinity Western College
Quest Institution
Which universities are the most expensive in India?
BITS Pilani
BIT Mesra
Beautiful Professional College
Kalinga Institute of Technology for Information
SRM Institution
Manipal Institution
Amity Institution
Conclusion
Hopefully this post provides you with all the information you need to apply to any of the aforementioned pricey Ivy League colleges.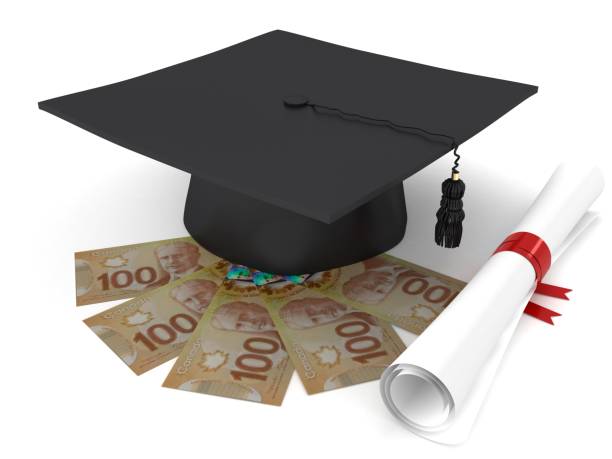 This section lists the majority, if not all, of the world's most costly universities. We have provided concise information of each university to facilitate your decision-making.