Keystone Online School Review: Is Keystone High School a superior alternative to the GED®? Does enrolling in Keystone Online School curriculum make sense? How much time will it take me to complete the program? How much does Keystone Online School? We will attempt to answer these questions in this essay. Before making any judgments, please carefully read this analysis.
The Keystone School (or Keystone National High School) is a private online distance learning and correspondence high school situated in Bloomsburg, Pennsylvania.
Keystone Online School enables students to enhance existing homeschooling or other high school programs, or acquire high school diplomas. Keystone began offering courses under the name "The Learning & Evaluation Center" in 1974, but changed its name to Keystone in 1994 to become a prominent participant in the United States homeschooling market.
The Online High School curriculum at The Keystone School offers students a cost-effective, flexible, and highly recognized option for receiving a high school diploma from the comfort of their own homes.
About Keystone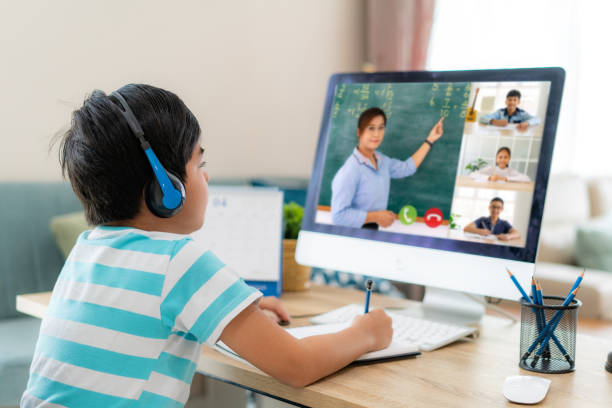 Keystone Online School programs for students in grades K–12 are designed to help them excel in a full-time online learning environment. Keystone can assist your child whether they are seeking an alternative to regular schooling or wish to augment their present curriculum. Our flexible methodology enables students to thrive in their own place and at their own pace, regardless of where they have internet access. Each family has unique educational objectives for their children.
Keystone students seeking alternatives to regular schooling include athletes, entertainers, military families, homeschooling families, homebound kids, international students, and students failing academically or socially. Your family can receive assistance from Keystone in locating a flexible learning environment. Our K–12 programs inspire and motivate students to acquire the necessary intellectual skills for success in school and beyond. Explore our programs to learn more about how online learning might assist your student.
Primary School Curriculum
Middle School Curriculum
High School Curriculum
Keystone Online School also offers Credit Recovery for children in grades 6–12 who need to get back on track academically. Learn more about the Credit Recovery program, including how it operates and the courses that your student can enroll in. Adults over the age of 18 who are pursuing a career-focused high school diploma can benefit from the convenience of online study with Keystone. Learn more about Keystone Adult Learning's Career High School Diploma Program.
The Keystone Online School Review Mission
The Keystone Online School encourages children to achieve their academic and personal objectives by providing them with high-quality, flexible, personalised educational experiences in a safe, technology-enabled learning environment.
Staff, students, parents, and school partners at Keystone Online School collaborate to achieve our mission through a process of continuous improvement and professional development based on the below-described Expected School-wide Learning Results for School Culture, Engagement, Instruction, and Achievement.
Keystone School Culture
All Keystone students, parents, student advocates, instructors, and staff engage in lifelong learning and actively promote the education of others.
Students are completely absorbed in their studies.
Parents and student advocates utilize the Keystone School's tools and resources to monitor and encourage student learning.
Faculty and staff cooperate to develop and implement student-supporting activities and services.
Professional development is a priority for faculty members.
Engagement
Individual and group participation is necessary for success.
Students make timely progress in their respective courses.
Students finish their studies within the allowed period.
Clubs and organizations provide students participation options.
Parents, guardians, and teachers are all active in the education of their children.
Students are able to communicate with teachers and other members of the school community.
Instruction
The faculty and staff at Keystone support all students, parents, and student advocates by offering opportunity for individual academic success and meaningful learning experiences.
Students are supported by faculty and staff that are subject matter experts and employ a variety of educational methodologies.
Students utilize teaching methods that promote academic integrity and achievement.
The faculty communicates with students through the provision of pertinent content, customized feedback, and proactive support.
The Keystone School supports the success of its students by offering continuing staff supervision and support, as well as instructional strategy analysis.
Achievement
Students, parents, student advocates, instructors, and staff at Keystone all recognize the importance of their involvement in attaining a common objective: empowering students to achieve their academic objectives.
Appropriate resources and services are provided to students, parents, instructors, and staff in order to meet their requirements.
The Keystone School performs routine programmatic evaluations of student performance to inform school improvement.
As necessary, pertinent student information is shared with key members of the Keystone community in order to improve academic performance.
In order to establish a deeper sense of the Keystone community, Keystone staff members take use of sharing, communication, and collaboration opportunities.
Curriculum flexibility at Keystone Online School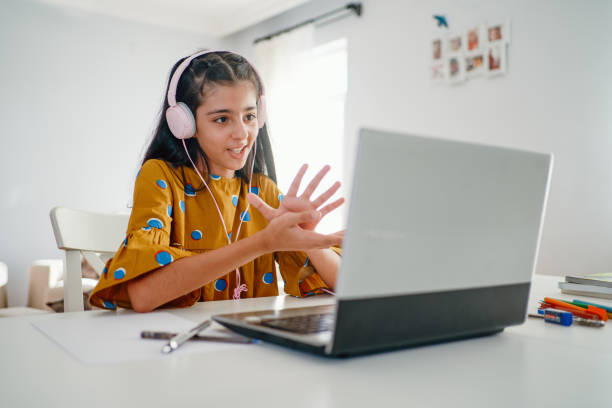 Students in the Keystone Online School program at Keystone range from those who struggle in traditional classrooms to those who are homeschooled, college-bound, or career-minded. Students have the option of enrolling in particular high school classes or enrolling full-time in the school's online curriculum, which is easily adaptable to any unique objective. More than 120 high school academic courses are available, including graduation requirements, electives, AP® (Advanced Placement) courses, and six international language courses.
Whether they are taking a single course, a few courses, or are enrolled full-time, students work at their own pace and have access to instructional support. In this respect, Keystone's Online High School curriculum may be a better option for kids who require assistance studying the content than, instance, earning a GED credential, which is also now available online, albeit at a significantly reduced cost! Students in ninth through twelfth grade are eligible to enroll in Keystone Online School program.
Students can choose a learning format that best meets their individual needs and learning styles. In addition to online learning using multimedia and an interactive platform, the school's high school diploma programs are also available in a paper-based printed format through its correspondence courses. Thus, Keystone School's educational programs offer a great level of flexibility, which is advantageous for students pursuing academic, professional, or personal objectives.
Flexible Learning Opportunities at Keystone Online School
Comparable online high school programs include PennFoster High School in Scranton, Pennsylvania. In addition, as noted earlier, the school offers courses for kids in grades K–12, including AP courses, credit recovery courses, and world language classes, regardless of whether they wish to enroll full-time or take a single course. Adults who never had the opportunity to complete a traditional high school curriculum can now receive a high school diploma or just acquire the skills necessary to advance in their careers through the school's authorized programs.
Enrollment can occur whenever the student desires. At Keystone, flexibility is the watchword. The school has delivered excellent teaching models in a very flexible manner for more than four decades, all while supporting students in acquiring the discipline essential for success in an online learning program, college, and/or the job market.
Is Keystone Online School a reputable school?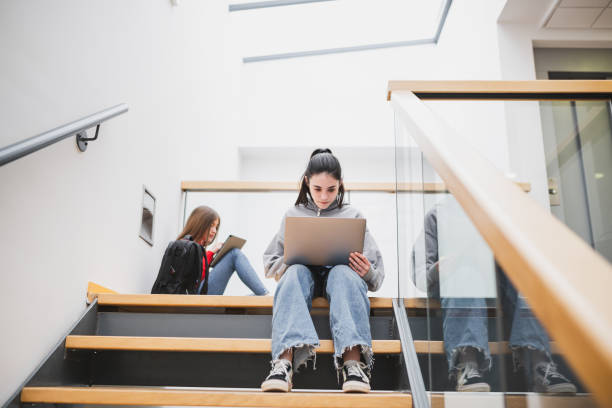 Accreditation is a method of ensuring a school's and its programs' excellence in the academic world. It is available to academic institutions that meet or surpass particular standards in academic programs, student services, and teacher support, to name a few. Keystone Online School is accredited by MSA-CESS (Middle States Association of Colleges and Schools, Commission on Elementary and Secondary Schools) and AdvancED/The Northwest Accreditation Commission.
Cognia, the largest organization of education professionals in the globe, has also accredited the school. Cognia is a non-profit organization that conducts thorough inspections of educational institutions to guarantee that all students have the opportunity to reach their full potential.
Is the Keystone Online School diploma a valid credential?
As previously indicated, Keystone Online School provides more than 120 courses at the high school level. Included are core high school topics, AP (Advanced Placement) classes, a selection of electives, and six foreign languages. Consider what James Madison High School offers to offer students who are interested in online high school graduation programs. The school's Online High School program is available to students in grades 9-12.
The program's entire curriculum is accessible online and by printed mail, and students may enroll from anywhere. Nationally, the vast majority of schools and universities, as well as companies, recognize and accept Keystone diplomas. Colleges do not accept diplomas as such; rather, they accept students based on their transcripts, resumes and cover letters, letters of reference, and other reasons.
The school's online courses are administered through the "Keystone Learning Management" system, which offers students internet access to study materials, assignments, and instructor interactions.
Available Core Curriculum at Keystone Online School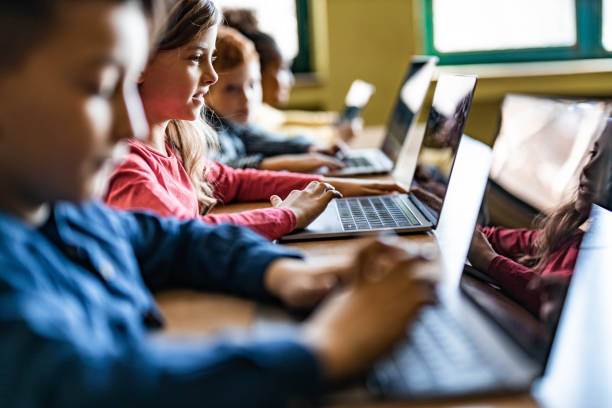 Students can advance at their own rate through the multimedia and interactive curriculum of the school. They have continual access to instructor guidance to ensure that their high school experience is meaningful and interesting. The online lessons of Keystone's Online High School curriculum feature cutting-edge multimedia learning through animated tutorials, activities that make learning fun and reinforce concepts, virtual learning labs, and compelling, interactive graphics. The core curriculum is normally studied in grades 9 through 12 in high school. Between the ninth and twelfth grades, students are required to obtain a total of 21 credits.
Core and optional half-credit courses are available online for $289 or in-person for $220. (correspondence).
Core and optional courses can be taken online for $399 or in-person for $299. (correspondence).
An AP (Advanced Placement) course costs $499 (online only), whereas an AP Science course costs $549.
Depending on the course options chosen, a full-time year of high school courses can cost anywhere from $1800 and $2800.
FAQs On Keystone Online School Review
Is Keystone online school accredited In Texas?
The Keystone School is fully accredited and backed by nearly 40 years of experience.
How does Keystone Online School work?
Keystone fits students' lives by allowing them to study on their own time and at their own pace. That extends to enrollment – feel free to enroll whenever you like by phone, on the web, or by mail. There is no specific time when you must enroll. Follow these enrollment steps to get started.
What is Keystone acceptance rate?
Keystone College admissions is selective with an acceptance rate of 82%. Half the applicants admitted to Keystone College have an SAT score between 920 and 1170.
What is Keystone scholarship?
Keystone awards up to three high school scholarship for tuition-free, full-time enrollment* per school year to new or returning high school students in 9th or 10th grade. The recipient must demonstrate both high academic potential and family financial need.
Also read