The Kader Asmal Fellowship program, which offers South Africans a completely funded scholarship to pursue a Master's degree at one of Ireland's esteemed Higher Education Institutions, is now accepting applications from qualified candidates.
Supporting women's leadership by improving women's leadership skills and increasing female STEM participation.
The Ireland Fellows Program provides early to mid-career professionals in eligible countries with potential leadership skills access to one of the world's preeminent, high-quality educational experiences that contribute to capacity building. Eligible students are permitted to enroll in a fully-funded master's degree program at Ireland's highest education institute (HEI), which covers program costs such as airfares, accommodations, living expenses, and program expenses – these programs typically begin in August or September and last between 10 and 16 weeks, depending on the chosen course.
While embracing diversity, the Ireland Fellows Programme promotes gender equality and equal opportunity. Our development policy aligns with Sustainable Development Goal 16 to create inclusive, accountable, and sustainable institutional structures at all levels.
Consequently, applicants from any background are welcome, including those with disabilities or who are members of a minority or marginalized group; we would also like to increase the number of women and those whose gender identities do not conform to binary gender norms.
The objectives of this program include developing future leaders, bolstering the country's capacity to meet SDG targets, and fostering positive relations between Ireland and Ghana.
The goal of this program is to assist recent graduates in building capacity in their home countries and becoming future leaders in their respective disciplines of expertise as they return from an exchange program in Ireland. By forging connections between Irish institutions, they will also develop long-lasting professional and personal relationships.
The Kader Asmal Fellowship Program, made available to South African students by the Embassy of Ireland in South Africa, stands out among the many prestigious programs offered in this country. The Kader Asmal Fellowship Programme was designed for South African early-career professionals with leadership potential who can advance management for and progress toward Sustainable Development Goals while strengthening women's leadership capacity.
Priorities should include enhancing women's leadership skills and increasing their participation in STEM fields. In addition, the Kader Asmal Fellowship Programme accepts applications from individuals who would not otherwise have the opportunity to complete a master's degree or graduate from Universities of Historical Disadvantage and Universities of Technology.
This program is entirely funded and administered by the Irish Department of Foreign Affairs. The responsible embassy for eligible countries administers it, while The Irish Council for International Students implements it within Ireland.
Details of the Kader Asmal Fellowship
Country: Ireland
Duration: 16 months
Level: Postgraduate
Nationality: South Africa
Deadline: Currently open
Benefits of the Kader Asmal Fellowship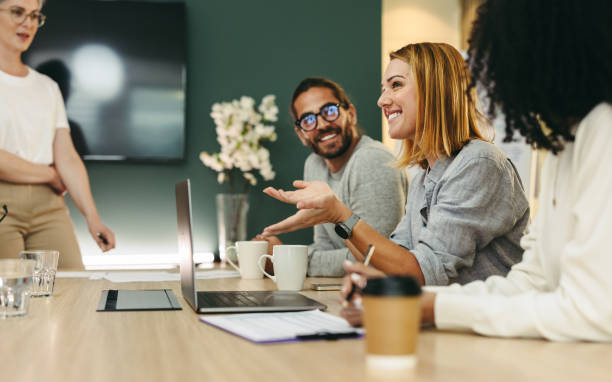 The university covers all costs.
Candidates are given a monthly stipend.
Free lodging and health insurance coverage included.
Donating plane tickets.
Other charges
Eligibility of the Kader Asmal Fellowship
Be a permanent resident of South Africa with a minimum of two years of relevant, substantial work experience.
Bachelor's degree from an accredited and government-recognized institution of higher education, with an honors grade of at least first class or grade one on a 4.0 scale (i.e. first or second-class honor, Grade 1) awarded in 2012 or later. (A second class Honor grade two may also be accepted when you possess substantial prior work experience related to your job). The award must have been bestowed since 2012, or within the past twelve years.
Are unqualified to pursue a master's degree or higher at this time. Not currently enrolled in or expected to enroll in a program that falls under this category during the 2023/24 academic year.
Apply to Ireland by August 2024 if you wish to commence a second master's degree program at this level and can demonstrate leadership, ambition, commitment to achieving Sustainable Development Goals in your country, and the ability to maintain good relations with Ireland.
Your knowledge and experience have enabled you to select three courses from the Directory of Programs Eligible that meet your professional and academic requirements. Ensure that both academic and English language requirements for participation are met when deciding which ones to join.
Don't submit multiple Ireland Fellows Programme applications. Moreover, applicants must be able to accept the Fellowship by the academic year 2024/25.
Application procedure for the Kader Asmal Fellowship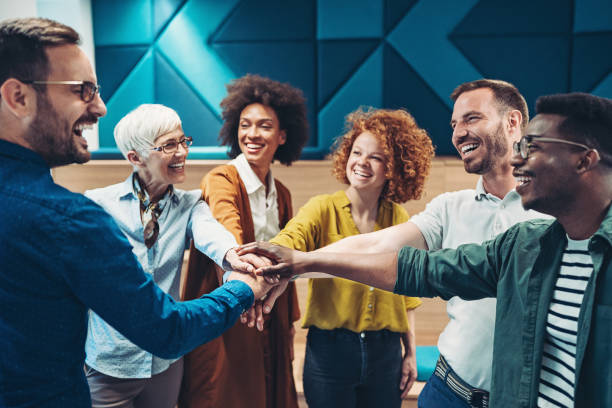 Applicants for the Kader Asmal Fellowship must submit an online application by the application deadline and include all required information in their submission for consideration.
Deadline for the Kader Asmal Fellowship
Currently The Applications are Open
FAQs On Kader Asmal Fellowship
How do you get into a fellowship program?
Applicants must apply directly to fellowship programs in addition to registering for the Match and should check with programs to find out how they want to receive applications. Some fellowships use their own application, and others use AAMC's Electronic Residency Application Service (ERAS®).
Does Harvard accept South African students?
The Harvard South Africa Fellowship Program continues to serve as an intellectual resource for talented South Africans, with the goal of providing a "transformational experience" at Harvard University during the fellowship year.
How hard is it to get a fellowship?
Winning a fellowship is difficult because of intense competition, experts warn. Fellowship awards are often granted for impressive accomplishments such as influential research, a compelling publication or beautiful artistic work.
What do people do in fellowship?
Fellowships are often designed to support various activities, including: Research, either independent or as part of a larger project. Developing new community-based organizations. Training within a specific field.
Am I too old to go to a fellowship?
There are actually many fellowship opportunities for people over age 50, and late career can be one of the best times to pursue a competitive fellowship. You now have a wealth of experience and skills to share with others, and many organizations would benefit from your ability and willingness to serve.
What are the benefits of applying for fellowship?
Fellowship programs open up the pathway to your first professional learning experience. You return with truckloads of knowledge and rich experience after having worked with eminent professors at a reputed university. You also get the chance to sharpen your employable skills.
Why choose Africa?
If you consider the continents where international students choose to study most frequently, namely Australia, Europe, and North America, it becomes evident that our similarities as nations outweigh our differences. We live in an ever-expanding global society, and if we genuinely want to stake our claim in the business world, we must begin to consider broadening our perspectives on different countries and cultures.
University of Cape Town, University of the Witwatersrand, and Stellenbosch University are the three universities in South Africa that rank among the top 400 on the QS Top university rankings list. If we are genuinely committed to developing as individuals, then studying in Africa is the way to go. How much can you progress if you never leave your comfort zone? By studying in one of the world's most complex continents, our experience is enriched, and as with anything else, the more effort you put in, the greater the returns.
But Africa is more than just its complex politics and human diversity; the continent's natural beauty should be sufficient to convince students to consider it as a university destination. If you enjoy outdoor exploration and adventure, you should give South Africa some thought and consideration during the university admission planning stage.
Although it is not without its disadvantages, distance, poverty, and disease are all realities of the world in which we live, and for the globally-minded student, these are not disadvantages but rather challenges to overcome.
South Africa's culture 
When you travel to a location outside your comfort zone, you will encounter things that startle and delight you. South Africa must be near the top of the list when deciding where to study in Africa. There are a variety of options available to you, ranging from public universities to technical institutions to specialized schools. The website www.schoolapply.com is an excellent place to begin your inquiry.
This website has compiled an abundance of information for your convenience. We recommend beginning your inquiry in these cities and expanding from there: Cape Town is approximately three times the size of New York City and the capital of South Africa. It is a multicultural city with linguistic and cultural diversity. Cape Town has a highly developed infrastructure and some of the world's most stunning landscapes. In Cape Town, you will be able to appreciate beaches, wildlife reserves, and vineyards, among other things.
Johannesburg has the largest population in South Africa and is home to the Constitutional court, which has the final say on all constitutional laws, making it a fascinating location to study. In Johannesburg, nearly all courses are taught in both English and Afrikaans, and the education is of high quality.
Johannesburg is not located on a coastline, river, or lake; rather, it is located on the eastern plateau and is home to the world's largest man-made forest. Where else would you obtain this type of experience?
Housing and Subsistence Expenses
In Africa, as with all international study programs, there are international student offices. These offices will gladly assist you with your housing needs, medical support, mental health support, and educational support. Utilizing these offices will facilitate communication with other international students and provide you with information on organizations and groups you may wish to join while in Africa.
Studying in Africa will allow you to experience a lower cost of living. It is estimated that living in South Africa will cost the average student $980 per month, which includes housing, food, and transportation. You will be interested in all of the cultures that this magnificent continent has to offer, regardless of the type of accommodation you choose to acquire while living in Africa. Once you have become acclimated to your new environment, you should investigate the excursions available to international students.
Things such as a Kruger Park Safari, which is said to be the ultimate safari experience; an 8-day Okavango and Chobe Tour, which is a complete water safari; or using some of your semester break to go on the ultimate 20-day South African tour, which will include wine tasting and some of the most beautiful places South Africa has to offer. There is no other place in the world where you can get this kind of experience, so if you truly want to test your limits and see how much you can develop as a person, you must travel to Antarctica.
Also read