The IMU Breakout Graduate Fellowships Program 2023-2024 offers fully-funded doctoral fellowships to international students. International Mathematical Union Scholarships have a maximum annual value of $10,000 USD and cover tuition, housing, travel, and living expenses.
Professional mathematicians are encouraged to nominate highly motivated and mathematically talented students from developing nations who intend to earn a doctorate in a developing nation, including their own.
Nominees must have an outstanding academic record and a genuine interest in pursuing a research and teaching vocation in mathematics.
Donors, the International Mathematical Union, and The Friends of the International Mathematical Union hope that the fellowship will aid in the education of the next generation of mathematicians and provide benefits to the native countries of the recipients.
Also read: Best paid online teaching jobs
Details of the IMU Breakout Graduate Fellowships in France
Level of Study: PhD
Institution(s): International Mathematical Union
Study in: Any country
Opportunity Focus Areas: Mathematics
Program Period: 4 years
Deadline: Ongoing
Benefits of the IMU Breakout Graduate Fellowships in France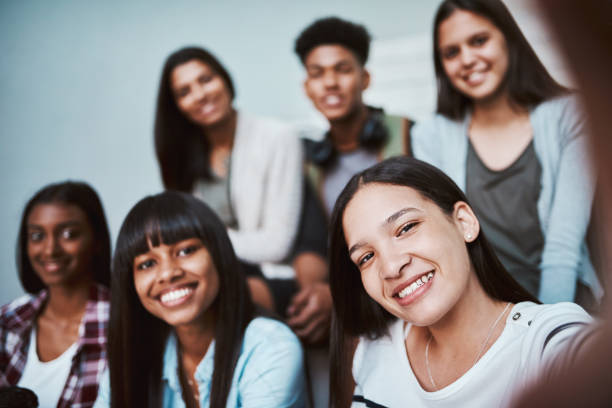 The grant for the IMU Breakout Graduate Fellowship Program can fund up to a maximum of $10,000 per year:
Complete tuition fee
Hotel accommodation costs
Expenses for travel to the host institution (if distinct from the country of origin).
Basic living expenses that will vary based on the cost of living in the country where the doctoral student will study.
Check out: 10 Best Community Colleges in Texas
Eligibility of the IMU Breakout Graduate Fellowships in France
Students cannot apply for the fellowship themselves.
Professional mathematicians, including retired mathematicians who continue to mentor younger students. It is preferred if the nominee has been mentored by the nominator.
The learner must be a citizen and resident of a developing nation.
Either the student must be pre-accepted to join a doctoral program in the first academic year following selection at a university or research institution based in a developing country, or the student must already be enrolled in a doctoral program at a university or research institution based in a developing country.
There is no age restriction for students.
Nominations of female scholars are highly encouraged.
The fellowship will be awarded for one year at a time and will be renewed annually based on the awardee's satisfactory progress. It will terminate when the awardee completes the doctoral program or at the end of four years, whichever comes first.
How to apply for the IMU Breakout Graduate Fellowships in France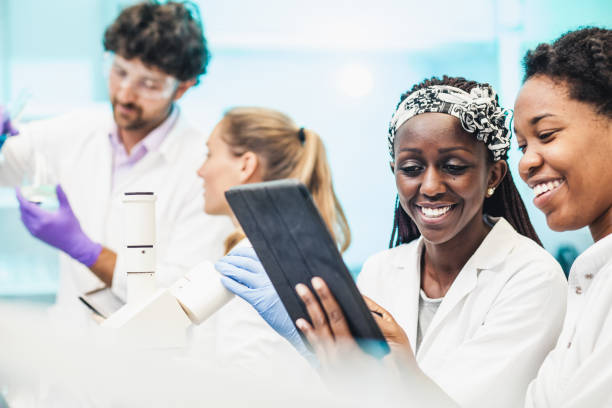 Please follow the instructions below to apply for the IMU Breakout Graduate Fellowship Program:
(1) Register on the Platform of the International Mathematical Union from this page.
(2) Complete the online application form on this page.
Prepare the documents necessary for the selection procedure: (Only PDF documents can be published.)
Statement from the candidate
Passport scan of the pupil (nominee).
Official letter of admission to the PhD program.
Requested total expense budget.
CV of a PhD supervisor.
Research Study.
Two letters of recommendation, neither of which may originate from the nominee.
Transcripts of coursework (official copies (e.g., university-stamped)) of the student:
A) BSc or equivalent degree.
B) An MSc or an equivalent degree.
Candidate CV.
The nominee's motivational letter, research endeavor, and future plans.
Nominator statement.
PhD Supervisor Statement.
Student nominee declaration.
FAQs On IMU Breakout Graduate Fellowships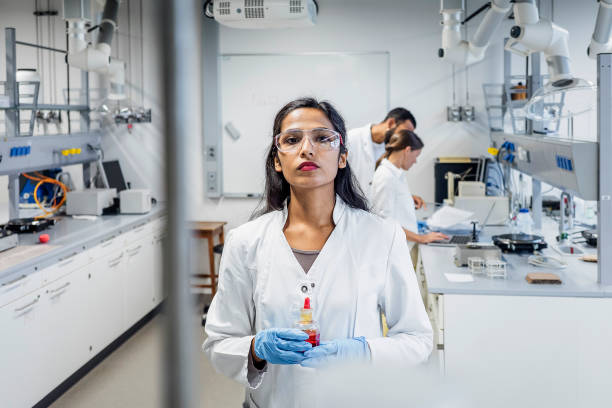 What are the benefits of attending fellowships?
Fellowship programs offer extensive professional development opportunities to graduate students. You will learn public speaking, community organization, grant writing, media relations and leadership skills. You will participate in seminars and conferences across the globe.
Why should you be selected as a fellow?
Show your enthusiasm for the organization or program offering the scholarship or fellowship. Highlight your relevant experiences and skills that align with the goals and values of the organization or program. Explain how the scholarship or fellowship fits into your overall academic or career goals.
Why is fellowship important in PhD?
Fellowships provide financial security by guaranteeing funding outside of expiring grants, transitioning or moving faculty members, and generally unforeseen events. Many fellowship opportunities are extremely competitive and/or nationally recognized.
Does France give scholarships to international students?
The French Foreign Ministry awards many different scholarships to foreign students. 25% of these scholarships are directly financed by the Ministry in the framework of Eiffel (for Master's or Doctoral level studies) or Major programmes (for the best foreign students who have graduated from French high schools abroad).
Why France is best for international students?
According to students reporting on what it was like to study in France, the country offers a great multicultural study experience, bringing together cultures from all over the world. Students appreciate the beautiful, developed cities and the great variety of social life available.
Why Study In France
Art & Culture are a major part of France and Paris has been the center of cultural life in the west since the Middle east. If architecture, arts, design, poems is your course of choice, France can be the best place to study.
With upto two years post study stay back option for international students, study in France is a great opportunity to find a job and exposure to the work environment. France borders are shared with six other countries like Germany, Spain so while taking up study in France, students can travel, explore, about various cultures, look for job opportunities.
Taking up free education in France for Indian students through public Universities is possible, provided students stick on to the deadlines, and guidelines that adhere with free education in France.
Paid Internships : Working during study in France and more specifically, mandatory internships are a huge pillar of support for international students. French education system is on par with the global industry standards, making it easy for students to fit into the work place.
Vast Choice of Schools : Talking about the higher education facilities in France, the number of public and private institutes of higher education in France totals to more than 3500 breaking down to 72 Universities, 271 Doctoral schools, 220 business and management schools, 45 post-secondary public schools of art, 227 engineering schools, 22 schools of architecture, 25 multi-institute campuses. International Students looking to study in France can choose to pursue their education in Universities, Grandes Ecoles or even schools of art or architecture.
Economic Giant in EU : France is a global economic power with GDP of $2,762 billion at current prices in 2019 and was placed in the Top 5 most attractive countries for major international investors in 2018. France is the world's seventh-largest economy after the United States, China, Japan, Germany, India and the United Kingdom (IMF, April 2019). It is also Europe's second-largest market with over 67 million consumers. France is home to 29 of the world's 500 leading businesses (Fortune Global 500, 2017). The French economy goes beyond the well-known economic sectors of luxury goods and agrifood but also has strong banking and insurance sectors as well as energy and automotive industries.
Study Friendly Country : Not only is France the top 4th favorite destination for education, eight out of 10 students recommend it considering the student friendly environment. The French government follows strategies that makes it easy for study, stay, health, and post study options to be easily accessible to students.
Free Tuition and Financial Benefits to Study in France : With the quality of education offered in France, tuition fees are much affordable compared to other countries. If you are choosing to study in public University in France, you can expect Nil or a very minimal tuition fee. You can expect scholarships provided by the University you are going to study in or by the French government.
Allowance to international Students for Housing : Accommodation is a major expense for international students and the French government offers housing benefits. Students get upto 40% refund of the housing expenses. Student should hold the rent agreement in his/her name and should submit documents translated and apostille documents in French while filing for the CAF housing subsidy.
Also read