How to Write a Business Plan: A Complete Guide!
Whether you're intending to become the next young apprentice and fight the dragons in the den (on the television show) or you're establishing your own firm and looking for investors, the first step is to develop a business plan.Sit back and acquire best strategies on How to Write a Business Plan!
Where do you even start?
The good news is that you won't have to spend days crafting your strategy if you engage a professional business plan consultant who can assist you in putting pen to paper and crafting the perfect business plan.
However, if you prefer a do-it-yourself strategy, we have you covered.
Here is a guide on How to Write a Business Plan.
What is a business plan?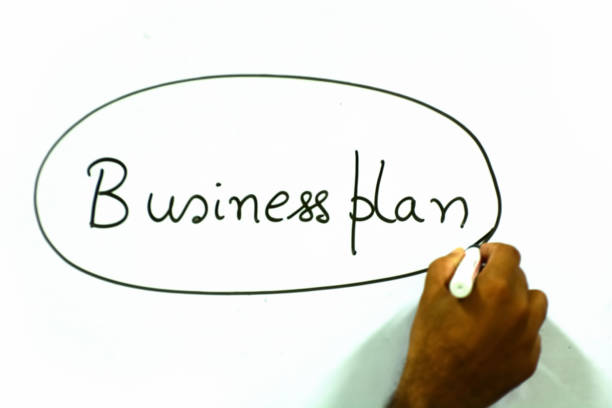 To realize a vision, you must have a plan of action. Your business plan is simply a road map consisting of the objectives you wish to attain, the strategies you intend to follow to achieve those objectives, and the time frames you intend to move in.
As they guide corporate operations and growth, business plans are essential for firms of all sizes, from startups to well-established corporations.
Types of business plans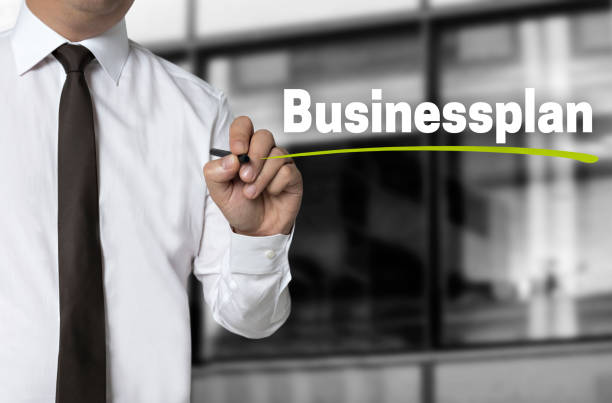 Startups frequently prepare business plans to convey their vision to potential investors in the aim of gaining investment. Other reasons include on boarding prospective partners and determining a clear, common strategic path of action.
Depending on the desired results, the tone, structure, and length of business plans might vary as mentioned below:
The one-page business plan provides a concise outline of the company's core priorities and overall strategy. In the early phases of a startup, it can be used to sketch out objectives or as a brief pitching paper.
The usual "lean" business plan is a few pages long. Contrary to usual plans, this one omits lengthy explanations and details in favor of specified deadlines, budgets, and goals.
The classic business plan is normally roughly 30 pages long and includes elements such as an executive summary, product and service descriptions, the target market, and financial projections.
Why is it important to write a business plan?
Apart from learning How to Write a Business Plan, you should also be alert on how important writing a business plan is. However, Writing a business plan should be a top priority, since it can assist in attracting new investors and company partners. Providing them with an overview of the strategic measures you want to take will foster the required level of trust in your new collaboration.
In addition to encouraging investors to take an interest in your products or services, your business plan will help you navigate early-stage growth and management. Future you will appreciate having a step-by-step plan to refer to and keep you on track, as would any team members you recruit along the way.
How to Write a Business Plan
Now that you understand the importance of a business plan, let's examine the optimal format for How to Write a Business Plan. Below is a step-by-step approach to producing a traditional business plan, which is the most comprehensive of the three types of business plans you may create, including analysis and full descriptions.
Step 1: begin with an executive summary
This aspect on How to Write a Business Plan is the introduction to your business strategy, which describes everything that follows in greater depth. It should be intriguing like a story and create the appropriate tone; if the first chapter is subpar, readers may not continue reading.
You should outline the content objectives of your established plan, highlighting the most important aspects. If you're utilizing your plan to attract investors, you must include this section.
Include background information about your business, the market opportunity, your capital needs, a mission statement, an overview of management, your rivals, your firm's competitive advantages, and a review of your three-year financial predictions.
Step 2: compose a business description and executive summary.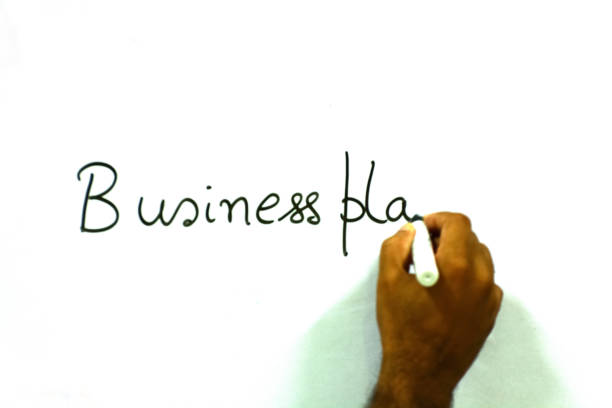 This part on How to Write a Business Plan is for you to enter further information about your company.
You must tell your readers about your organization's mission. Are you a new fashion brand that specializes in tennis-specific athletic wear? Why did you decide to establish this business?
You must develop a mission statement, a business model plan, and any current strategic alliances. You must also incorporate a look at the present and the future. Consider other marketplaces within the business; will these new products and advances be advantageous or detrimental to your company?
Step 3: Describe your products  or services
Here is where you discuss the sole purpose of your business: your most popular product or service.
You must explain precisely what you are offering and why your items or services are superior to those of competitors.
If you sell products, indicate whether you are the producer, distributor, or retailer, and include examples of your manufacturing process, material availability, and inventory management. It is also essential to contain patent, copyright, and trademark information. If you intend to feature new items or services in the future, you should also provide that information here.
Step 4: Outline your marketing plan
In this area on How to Write a Business Plan, you describe your marketing strategy, including market analysis, sales, customer service, advertising, and public relations elements.
You must describe how you reach your target market. What promotional strategies and digital marketing channels are you utilizing currently? Which brand positioning do you wish to achieve for each?
Numerous organizations utilize this section to present their vision for why their company will be successful, backed by market research that defines their target market, industry, and client trends. Include both your planned and past marketing initiatives.
Step 5: Include a competitive analysis
Market research and competitor analysis go hand in hand; to be effective, you must have a thorough awareness of what competing organizations provide.
After that, you must describe why and how you intend to attain better success than your competitors. Who are your primary competitors, and what are their greatest strengths and weaknesses? How will you develop or maintain competitive advantage in what areas?
Step 6: Get into design and development
This part: How to Write a Business Plan is the core of your strategy. Here, you should describe your sales plan in depth. What is your plan of action? How do you anticipate reaching your target demographic and dominating the market?
Design and development should define how you want to run the business throughout its entire life cycle in order to achieve its objectives. Provide an explanation of the product's design, chart development, and budget to investors.
Step 7: Provide operating and management details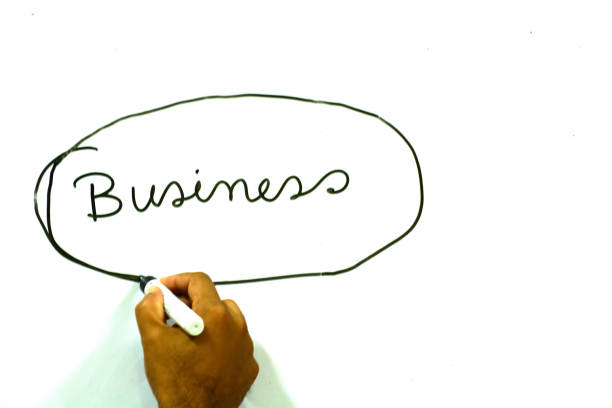 If the purpose of your business plan is to attract investors, you will need to include information on the company's current executives and managers, as well as instances of how they have achieved business objectives.
Tim Berry, president and CEO of Palo Alto Software, explains, "For investors, it's crucial to include information about these people's backgrounds and experience." The purpose of the operations and management plan is to describe the business's ongoing operations.
It will highlight the organization's logistics, including the numerous duties of the management team, the tasks assigned to each division within the corporation, and the capital and expense requirements associated with business operations.
Step 8: Conclude with monetary factors
In the financial portion, you detail the quantifiable income, payouts, and profit from the seven preceding sections. Include here your predicted income statements, balance sheets, and cash flow for the following three years.
It is advisable to consult a licensed accountant when constructing this part. These data should support all of the other claims made in your presentation.
Common mistakes
Your business plan serves as the company's basis. It is essential to devote sufficient time to planning, drafting, and editing the proposal, as this can determine whether the contract is won or lost.
To enhance the likelihood of bringing your product or service concept to life, attempt to avoid the five most common business plan flaws listed below.
1. hurriedly composing your executive summary
Consider your executive summary the introduction to your plan. As the most important element of your business plan, it must not only capture attention but also operate as a page-turning device. Ensure that it is brief and well-written, and keep its length to less than 10 percent of the total length of your strategy.
2. Making it overly long
You want your business plan to be as captivating as possible so you don't lose your audience before the end. In lieu of lengthy language, employ powerful visuals such as graphs and charts to minimize information overload. To ensure that your work flows well, you can also provide supporting facts or material in appendices.
3. Setting unreasonable objectives
Being honest with yourself and your audience is one of the best methods you can take while drafting a business plan. If you include exaggerated earnings estimates or underestimate your competition, you risk coming seen as unreliable or ignorant. Instead, conduct study and emphasize the presentation of facts.
4. Employing improper format and grammar
Ensure that you have thoroughly reviewed your company plan numerous times. Take frequent breaks when editing, and have a friend or business partner review it as well. The more attentively you examine it, the more captivating it will appear, which will encourage potential investors to examine it for longer.
5. failing to create a business plan.
Young entrepreneurs are frequently so eager to launch a business that they may view writing things down as an inefficient use of time. However, just as authors begin with narrative ideas and architects with blueprints, you should also consider this early phase a crucial step in the process. It will definitely be advantageous in the long run!
FAQs On How to Write a Business Plan
What are 7 steps to a perfectly written business plan?
Research, research, research. ...
Determine the purpose of your plan. ...
Create a company profile. ...
Document all aspects of your business. ...
Have a strategic marketing plan in place. ...
Make it adaptable based on your audience. ...
Explain why you care.
What is a business plan Guide?
In its simplest form, a business plan is a guide. A roadmap for your business that outlines goals and details how you plan to achieve those goals. If you've ever thought about starting a business and written down a few ideas about your business strategy, you've started to write a business plan.
What style guide is used for business writing?
The Chicago Manual of Style
It is one of the most comprehensive style guides, offering detailed advice on almost any aspect of spelling, grammar, punctuation, or style that you can imagine. This means it can be used for many different writing styles, including business writing.
What are the 4 elements all businesses must have to be successful?
A successful small business must have 4 things in their corner – product, market, money & people. Whether you're a startup looking for venture capital or you want to become a successful small business all on your own, there are a few basic – but important – components every business must have.
What order should a business plan be in?
Business plans generally start with an executive summary and company overview, move through background research and market analysis, customers, and competition, describe the company's intended methods in the marketing plan and operation plan, show who's on the management team, and conclude with the financial plan and ...
Check out: