How to become an online therapist!
When considering how the coronavirus pandemic altered culture, the function of and access to therapy may top the list. The Centers for Disease Control and Prevention in Atlanta stated that various emotions, including fear of the virus and public health activities such as social isolation, raised stress and anxiety in people. This caused more individuals to seek online counselling for mental health difficulties.
The COVID-19 pandemic not only prompted a large number of general practitioners to adopt an online business model, but it also prompted those offering in-person therapy to move their practices online. In 2018, only 48 percent of psychologists provided virtual services, typically by telephone or email. COVID has altered this.
After the implementation of physical distance requirements and government-mandated closures, patients still required treatment. Not only did therapists begin offering services via video conferencing, but the market for online therapy as a whole expanded. Downloads of mental health apps for the first time reached 4 million in April, up from 3.1 million in January.
There are a number of ways on How to become an online therapist and to get started for mental health professionals who are interested in virtual work. You can not only establish your own virtual therapy clinic, but also join one of the mental health and online therapy app networks.
Traditional methods of behavioral health care delivery include face-to-face therapy and counseling services; as the coronavirus subsides, more mental health professionals with private practices will offer in-office appointments.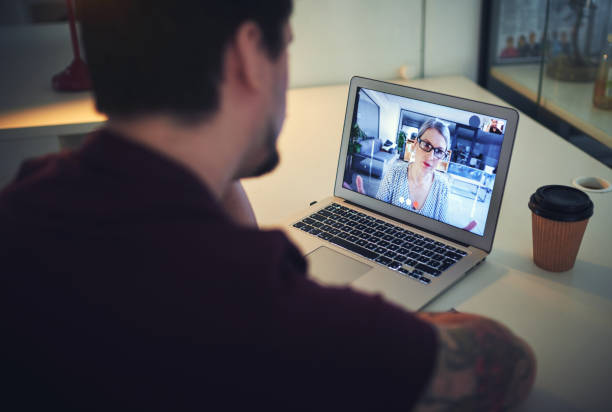 Nonetheless, a Cigna study reveals a rapidly expanding interest in online counseling and telehealth. Therefore, online therapists can anticipate an increase in client demand, and there has never been a better time to become an online therapist.However, world scholarship vault has written this article for those who wish to learn How to become an online therapist.
What is an online therapist?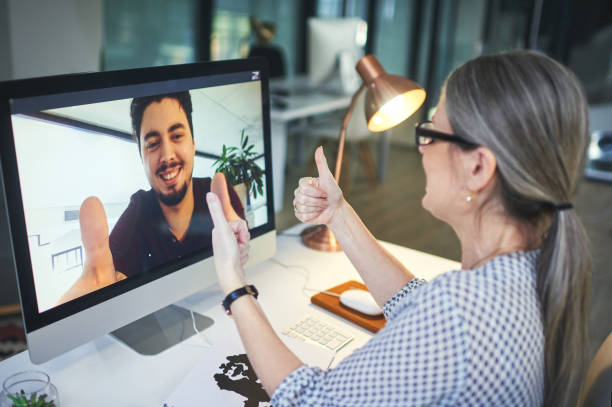 Online therapists are identical to traditional therapists, with the exception that they conduct sessions in real-time via a website, telephone, mobile application, or other virtual media. According to the American Psychological Association, online psychotherapy is also known as telepsychology, web therapy, and teletherapy (APA).
The American Psychological Association (APA) noted that "therapist" is an umbrella term that includes psychologists, therapists, and counselors.
The American Counseling Association (ACA) believes that online counselling does not obviate the need for education and licensing. In addition, the use of online therapy platforms with security requirements as suggested by the Office of the National Coordinator for Health Information Technology is a must.
How to become an online therapist through apps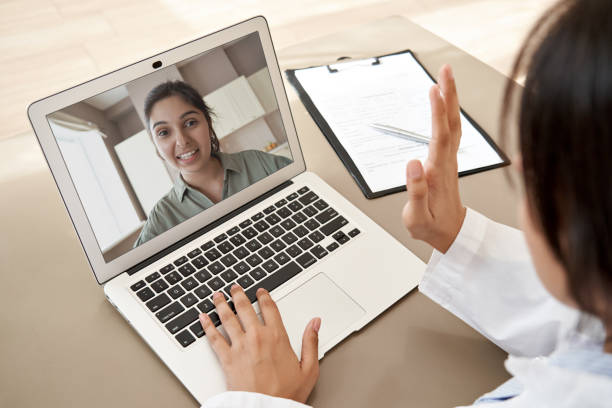 There are numerous online treatment applications, including Talkspace, BetterHelp, and MDLIVE. These applications enable you to set up a virtual storefront on their platform. The app allows patients to schedule appointments directly with you.
You must be a licensed therapist in your jurisdiction to become an online therapist on one of these platforms. The platforms will need you to submit an application, and if you are accepted, you will receive training on how to use the app and conduct sessions.
Set up a virtual visit space
To become an online therapist through apps, You'll need a space to "see" patients if you're starting an online counseling practice from scratch, whether you operate through an app or on your own. This place should ideally be peaceful and well-lit so that your patients can see you well.
Ensure that your environment is as professional-looking as possible. If you are performing virtual visits from your home, for instance, position yourself in front of a blank wall so that your patient is not distracted by the room's contents.
Ensure you have the proper equipment to see patients online. This requires a webcam, microphone, and computer or mobile device of high quality, as well as a stable internet connection. You may already have a webcam and microphone on your smartphone, but purchasing separate ones can improve the audio and video quality of your meetings.
Putting up your own website
If a sufficient number of your current clients desire virtual treatment sessions, you may not require the support of an app network. To set up a virtual clinic, begin by reviewing how to get reimbursed for patient visits, brushing up on any applicable laws, and selecting the appropriate technology.
First, you must ensure that you can obtain insurance coverage to pay for any online treatment sessions you conduct. Presently, 32 states and the District of Columbia mandate private insurance to cover telehealth sessions in the same manner as in-person appointments. Medicare and Medicaid may also cover sessions of internet treatment.
Next, ensure that all applicable laws are followed when conducting virtual treatment sessions. For instance, several states prohibit the initial patient consultation by video conference.
Choosing online therapy software
As part of the process of putting your therapy practice online, ensure you have the appropriate software. The Health Insurance Portability and Accountability Act must be complied with by any program that touches patient data (HIPAA). You must obtain a signed business associate agreement (BAA) from the vendor in order to be protected in the event that patient data is compromised.
Video conferencing software is an absolute necessity. Doxy.me, VSee, and Updox are three of the most popular clinical providers. Cisco Webex is also HIPAA-compliant, as is Zoom for Healthcare. What you select should be simple to utilize for both you and your patients.
You should also facilitate the submission of patient intake forms, informed consent forms, appointment requests, and even payments. Creating HIPAA-compliant forms with Jotform, which offers configurable templates to help you get started and interacts with payment channels such as Square, Stripe, and PayPal, is one approach to accomplish this.
What do online therapists do?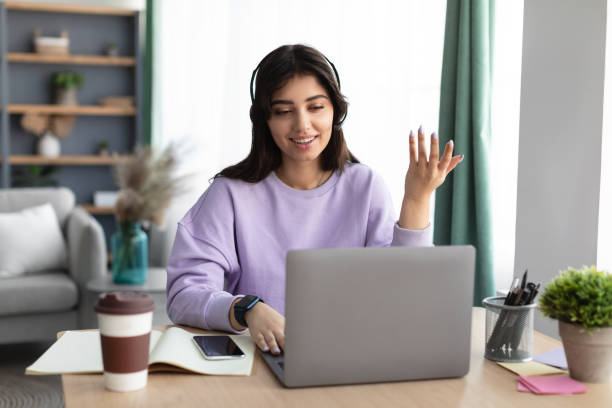 The function of an online therapist differs based on training and licensure.
Psychologist
A psychologist who provides online therapy offers services distinct from those of a therapist or counselor. Typically, psychologists work with clients seeking long-term counseling who have the most severe mental health conditions. Situations may include chronic illness, bipolar disorder, and addiction. Psychologists use a variety of tests to determine a patient's mental health strengths and weaknesses in order to create an individualized treatment plan.
Therapist
Online licensed clinical therapists typically work with individuals whose feelings or beliefs negatively impact their lives or the lives of their significant others or families. Therapists work with clients to improve their emotional expression and overcome a variety of mental health issues.
Counselor
Online mental health counselors generally focus on a specific issue of concern for a client, such as grief. Their clients are usually in therapy for shorter times than those seen by psychologists and therapists.
How much do online therapists make?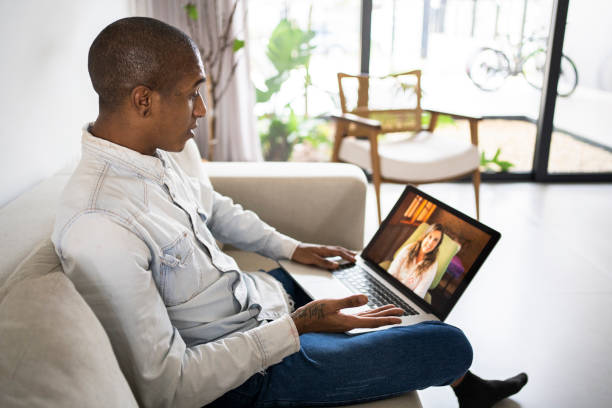 The wage range for online therapists is influenced by a variety of criteria, including education and licensure. There are also several payment schemes, such as hourly, per session, and annual. Although the U.S. Bureau of Labor Statistics (BLS) does not compare the earnings of online therapists to those of traditional therapists, they provide the following information:
Psychologists earn $39.51 per hour, or $82,280 per year, on average.
The median salary for marriage and family therapists is $24.69 per hour, or $51,340 per year.
The median hourly wage for counselors is $24.42, or $50,800 yearly.
According to the APA, mental health professionals who participate in online care teams frequently do so to supplement their earnings. Others become online therapists in order to achieve a better work-life balance, as it allows them to work from home and avoid commuting.
What are the qualifications for online therapists?
The qualifications of online therapists are equivalent to those of therapists working in private clinics and healthcare facilities. The qualifications for licensure are determined by the state where the therapist practices, the location of the client, and license-specific organizations such as the American Association for Marriage and Family Therapy or the Association of Social Work Boards.
The credentials of clinicians depend on the sort of therapy done.
Psychologists are therapists who have earned doctoral degrees. Before being licensed, they must complete several years of supervised practice. The psychologist provides mental health diagnoses and treatment recommendations. Typically, they specialize in therapy for particular conditions, such as substance misuse and addiction, borderline personality disorder, and trauma.
Therapists, Typically, hold master's degrees in counseling, psychology, or social work and have completed internships. In addition, they specialize in subjects such as family and marriage counseling. They assist individuals in clarifying their emotions and deciding how to overcome challenges.
Counselors Bachelor's degrees are sufficient for entry-level employment as a counselor, but master's degrees and license are required for practice. Generally, an internship is also necessary. In addition, professional counselors usually focus on brief counseling for specific difficulties, such as stress or loss.
Steps to becoming an online therapist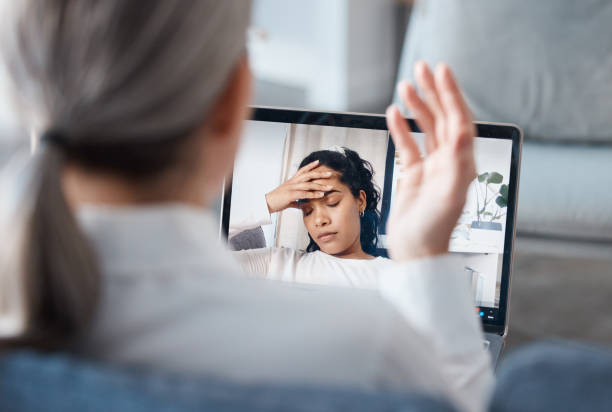 To become an online therapist, you must first determine the type of therapy you wish to deliver and the specialty you wish to pursue. From there, you can proceed as follows:
Choose your area of study and specialization.
Conduct the necessary research and educational instruction.
Complete practicum or internship hours.
Apply for and receive a license or certification in counseling. Observe that these vary by state.
FAQs On How to become an online therapist
Where can I talk to someone online about my problems?
The Mighty.
Therapy Tribe.
The Dinner Party.
Zencare.
BetterHelp.
HealthUnlocked.
National Alliance of Mental Illness.
Support Groups Central.
How much should online therapy cost?
On average, we found that virtual therapy costs anywhere from $49.45 - $77.59 each week. The cost may vary depending on the type of service you receive and how many sessions you require each month.
Are online therapists worth it?
The benefits of online therapy
It may be less expensive (a traditional therapy appointment costs $30-$250 per session depending on where you live and whether your insurance covers it; apps like BetterHelp or TalkSpace start at $40 and $65 per week respectively) Some may find communicating online more comfortable.
Is it better to do online therapy or in-person?
Effectiveness. In many cases, online therapy provides the same quality of care. Several studies have found that teletherapy is just as effective as in-person sessions for treating a range of mental health disorders, including anxiety and depression.
Can I anonymously talk to a therapist?
Sometimes, online therapy services state that everyone can use them anonymously but, in the end, ask you to provide some personal information, such as your residential address. Most online platforms can offer only confidential therapy because therapists need to report emergency cases to the authorities.
Conclusion
Those interested in pursuing a career in mental health as an internet therapist have numerous options. There is undoubtedly a job accessible for you, whether you wish to work full-time, part-time, or per diem.
It is anticipated that demand will continue to rise due to technological and cybersecurity advancements. Some potential clients have also been able to overcome their apprehensions about treatment, and individuals with transportation or mobility challenges now have a new opportunity to obtain mental health care.
Check out: