How to Become an Animal Doctor in 5 Steps! This article by world scholarship vault is to guide you on How to Become an Animal Doctor.
What Does an Animal Doctor Do?
A veterinarian or animal doctor is a medical practitioner who diagnoses, treats, and offers preventative and medical care for animals. They may work with small companion animals as well as livestock and horses.
They execute many of the same medical procedures as a human doctor, such as treating wounds, taking x-rays, ordering medical testing, providing immunizations, performing surgeries, and prescribing medication. Unique parts of the profession, however, include the need to euthanize animals when necessary.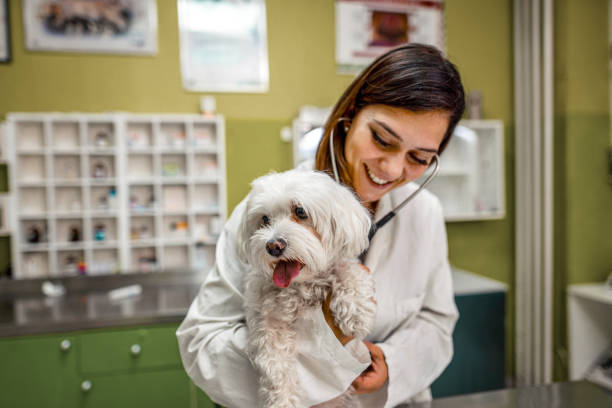 Additionally, they educate the animal's owner on correct maintenance and preventative health measures. The following graphic provides an overview of how to become a veterinarian.
| | |
| --- | --- |
| Degree Required | Doctor of Veterinary Medicine (D.V.M. or V.M.D.) |
| Training Required | 3- to 4-year residency may be required for certification |
| Licensure or Certification | All states require veterinarians to be licensed; board certification in 40 specialties is available |
| Job Growth (2020-2030) | 17% increase (for all veterinarians)* |
| Median Salary (2020) | $99,250 (for all veterinarians)* |
What Is an Animal Doctor?
A veterinarian, sometimes known as an animal doctor, offers medical care for animals. They are able to treat both large and small animals and pets.
After completing veterinary school and obtaining a veterinarian license, you have the option of working in private practice, zoos, racetracks, farms, universities, or the government.
List of How to Become an Animal Doctor
Listed below are steps on How to Become an Animal Doctor:
Step 1: Meet Your Pre-Veterinary Requirements
The first step on How to Become an Animal Doctor is that; Before applying to veterinary school, a bachelor's degree may be a prerequisite for admission. While a particular major may not be required, a certain level of undergraduate study is probable.
In addition to classes in mathematics, the social sciences, and the humanities, pre-veterinary applicants must complete courses in biochemistry, zoology, physics, and microbiology. Colleges may require 45 to 90 undergraduate credit hours if a bachelor's degree is not necessary.
The U.S. Bureau of Labor Statistics (BLS) reports that in 2014, less than half of veterinary school candidates were accepted (www.bls.gov).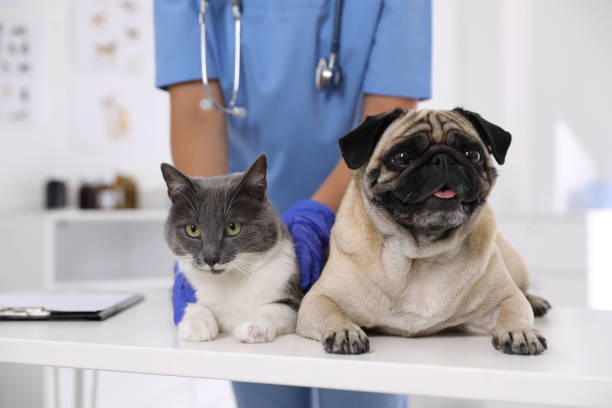 Since the majority of applicants has a bachelor's degree, gaining admission without one is exceedingly tough. Prior to applying, pre-vet applicants are typically required to submit scores from the Medical College Admission Test (MCAT), the Veterinary College Admission Test (VCAT), or the Graduate Record Examination (GRE).
Step 2: Complete veterinary school.
Another step on How to Become an Animal Doctor is To earn a Doctor of Veterinary Medicine, you must attend a veterinary school certified by the American Veterinary Medical Association's Council on Education (AVMA).
These are four-year graduate programs that provide learning via clinical studies and classroom instruction. Your training will include anesthesiology, radiography, veterinary neuroscience, immunology, veterinary anatomy, animal behavior, clinical pharmacology, and surgery, among other medical fields.
Step 3: Undertake an Internship
While participation in an internship after graduation is voluntary, the BLS notes that many recent graduates feel it useful to do so. This is because those who have done an internship have a greater chance of securing higher-paying employment options.
Some companies and colleges provide summer internships and externships for pre-veterinary students running from a few weeks to nearly a year. They consist of hands-on clinical studies and are offered by schools, hospitals, and professional organizations.This is another steps on How to Become an Animal Doctor
Step 4: Acquire a License
Another steps on How to Become an Animal Doctor in the United States, you must get a medical license and pass the North American Veterinary Licensing Exam. Some exceptions are provided for foreign-educated graduates; therefore, you should consult your state board for extra licensing information. If you work for some federal or state government entities, you may not be required to obtain a license.
Step 5: Consider Board Certification
State authorities do not need you to seek board certification as an animal doctor. However, many veterinarians obtain professional certification for purposes of credentialing and certain career progression. American Board of Veterinarian Practitioners (ABVP) certification needs a veterinary license, five years of clinical experience before to application, and six years of clinical experience prior to certification examination (www.abvp.com).
In addition on How to Become an Animal Doctor, if you are enrolled in a residency program, the ABVP requires a one-year rotating or practicing residency as well as completion of a one-year residency program. Your board certification enables you to officially declare a veterinarian specialty in areas such as feline practice, swine health management, exotic companion mammals, and equine practice.
Step 6: Take the GRE
DVM program applicants are usually required to take the Graduate Record Examination (GRE) and submit their scores to the admissions office. The GRE evaluates a candidate's verbal, quantitative, and analytic abilities. Some programs may require applicants to attain a minimum GRE score in order to qualify, such as a score over the 50th percentile. Some schools might also accept the Medical College Admissions Test (MCAT) in lieu of the GRE.
Take a sample exam. Educational Testing Service (ETS), the organization responsible for creating the GRE, offers a vast array of preparation tools to those who are scheduled to take the exam. Students preparing for an examination can utilize the sample exam to familiarize themselves with the material.this is another way on How to Become an Animal Doctor.
7. Take the NEET exam
This step on How to Become an Animal Doctor is to Apply and finish the National Eligibility Exam (NEET). Before being admitted to any medical program in India, applicants must pass the NEET. After completing either class 12 or your veterinary diploma program, you can take the NEET test.
8. Pursue a master's or doctorate degree
Obtain a master's degree or doctorate in veterinary sciences or a similar field. A master's or doctoral degree is not required to become a veterinarian. Nevertheless, a Master of Science (M.Sc), Master of Veterinary Science (M.V.Sc), or Doctor of Philosophy (Ph.D.) degree may assist you develop in your veterinary career.
Skills for Animal Doctor
Veterinary doctors or candidates can benefit from developing the following skills:
Animal science and healthcare knowledge: you must have a comprehensive understanding of the many sciences and medical practices associated with animal healthcare. Included in this category are animal anatomy, nutrition, pathology, and microbiology.
Empathy: Veterinarians are empathic since they treat animals with diverse personalities and medical requirements. Kindness should be shown to both the animals and their owners.
Teamwork: the majority of veterinarians collaborate with veterinary assistants, technicians, and other animal healthcare experts. As a veterinarian, you will frequently require collaboration abilities, such as active listening, in order to communicate and work well with your team.
Leadership: Typically, veterinarians serve as the leaders of veterinary teams. You will frequently need to lead your team by assigning responsibilities, speaking effectively, and assisting other medical experts.
Analytical skills: Veterinarians must be able to examine and assess minute details in order to diagnose and treat animals. Since animals cannot communicate verbally, this generally involves observing and analyzing their body language, posture, or behavior.
Willingness to learn:  Veterinary medicine requires a willingness to study, as it is a constantly growing discipline. As a result, you must be open to learning new veterinarian practices, procedures, and knowledge throughout your career.
Communication: As part of your employment, you will frequently be required to convey treatment instructions and medical updates to an animal's owner or caretaker in a straightforward manner. You must also provide precise instructions to your veterinary technicians and assistance.
Physical endurance: a veterinarian may spend the majority of their shift on their feet, necessitating physical endurance skills. Some physicians require physical power to move or lift larger or heavier animals.
Technology skills: You may be required to operate diagnostic equipment and tools, such as radiograph and x-ray machines. Some animal procedures may incorporate technology.
FAQs On How to Become an Animal Doctor
Which degree is best for animal doctor?
Bachelor of Veterinary Science (BVSc) is the degree you need to pursue a career as a Veterinary Doctor in India.
What is animal doctor called?
A doctor that takes care of animals is called a Veterinarian.
Is veterinary course hard?
Vet school itself is also challenging. Not everyone is cut out for such a rigorous program. You need to recognize that there's a lot of hard work ahead. "Gutting it out through vet school takes perseverance, blood, sweat, and tears,"
How long is veterinary course?
The DVM program is a six-year professional curriculum consisting of 27 units of GE course work, 21 units of foundation courses and 173 units of veterinary courses taken in the three different departments
Is veterinary a good career for girl?
Women are becoming a larger and larger majority of the veterinary field. As of 2009, this once male-dominated workplace has shifted to the majority of practitioners being women. And, with the majority of veterinary school enrollees being women too, this doesn't appear to be changing any time soon. As veterinary medicine evolves, there are more and more options for those who wish to pursue a career in the field. Options for girls in veterinary Science are more prolific than ever. Students who pursue a veterinary degree may work as:
A private practice veterinarian (working with small animals, large animals, exotics, or a mixture)
A veterinarian in industry
A veterinarian within an academic setting
A veterinary specialist
A veterinary technician
Performing research in private, pharmaceutical, or government settings
An educator.
Check out: