How to Become a Doctor in Canada in Lesser Time.Bill Gardner was evaluated for a sore throat in March 2020, but he was unable to obtain an appointment due to the coronavirus epidemic. Gardner was not examined until four months later, when he coughed up blood.
Gardner's cancer would have been less severe if he had received timely testing and rapid treatment.
It wasn't because there was no doctor available to treat him; rather, the doctors were already treating people with severe diseases. Thus, the enormous outbreak of COVID 19 made Canada aware of its doctor shortage.
If you believe that practicing medicine is right for you, you need to know the most straightforward path to becoming a doctor in Canada. Because a position is available for you in Canada.
According to estimates from Statistics Canada, nearly 4.5 million Canadians do not have primary care physicians. In addition, the Canadian Health Authorities are recruiting a large number of doctors from outside to fill the voids.
As the population grows, physicians have become one of the most in-demand professions.
Therefore, there is an urgent demand in Canada to study How to Become a Doctor in Canada.
While focusing on How to Become a Doctor in Canada in less time, we will also discuss the best medical schools to attend and the requirements to become a physician in Canada.
Why Become a Doctor in Canada?
If you ask a Doctor why they choose to work in the "Medical Profession," they will provide you with more reasons than the "flexibility of hours" that is commonly listed on websites.
Over the past decade, more than one hundred American physicians have relocated to Windsor, Ontario. Meanwhile, the Canadian Institute of Health Information states that international migration has led to an increase in the number of doctors and physicians in the country.
There are numerous advantages for doctors to pursue a career in Canada, including flexible hours, work-life balance, and growth opportunities.
Here are some of the primary advantages on How to Become a Doctor in Canada:
Flexibility of Working Hours
In Canada, physicians can work standard office hours, evening hours (4 pm to 9 pm), shift work, and on-call shifts (day call, overnight call, or weekend call).
Although some physicians prefer to accept contracts that may entail night or evening shifts, on-call responsibilities, and faster-paced situations.
As a physician in Canada, the extent of your work flexibility is up to you.
Occupational Satisfaction
When Canadian physicians apply their medical knowledge and talents to better the lives of their patients, they derive immense satisfaction.
Therefore, to Become a Doctor in Canada will afford you the chance to specialize in whatever area of medicine you find personally intriguing and fulfilling.
Surgeons, for instance, diagnose difficult illnesses, then execute procedures and develop innovative surgical techniques.
While general practitioners handle a variety of illnesses and enjoy a high standing in the community, they treat a variety of conditions.
Discovering your specialty in medicine might lead to a profession that is well suited to your interests and abilities.
The path you select as a physician in Canada will impact the work-life balance you achieve.
Excellence in Education
Doctors in Canada are trained according to the medical model, which entails that they are taught how to think, speak medical terminology, and correctly diagnose illnesses.
In Canada, a doctor's education can be completed in around five years, depending on the degree of study chosen.
Job Stability
After completing your studies in Canada, finding a job is not difficult. Opportunities abound for doctors and physicians in the majority of Canadian cities.
The BLS estimates that the demand for physicians in Canada will increase by 13 percent between 2016 and 2026, which is much faster than the average for all occupations.
In addition, there were 91,375 physicians in Canada in 2019, or 241 physicians per 100,000 people.
About half of the 713,800 doctors employed in Canada are family physicians.
However, an increasing number of physicians are leaving family practice to work in prestigious institutions.
High Paying Salary
Doctors in Canada may afford amenities such as large homes, attractive automobiles, quality education for their children, and a pleasant lifestyle.
According to Payscale.com, the average income of Canadian physicians is C$147,080, which is greater than the average compensation of physicians in other nations.
What are the Requirements to Become a Doctor in Canada?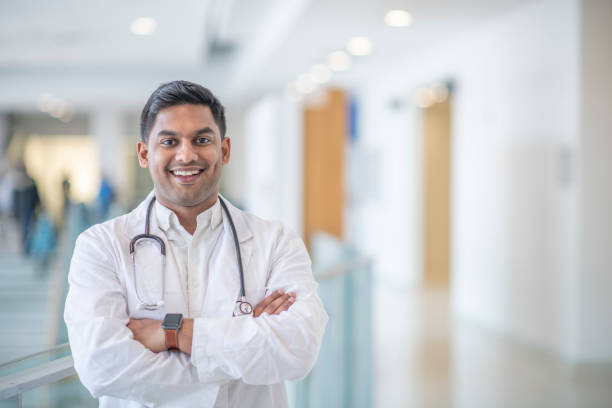 Numerous Canadian institutions demand a high school curriculum that includes science, chemistry, or biology classes. However, some medical schools demand only a bachelor's degree from a program that will benefit your future job as a physician.
Canada has more than seventeen medical schools from coast to coast. Many of them have residence restrictions; hence, the bulk of their candidates are in-state residents.
Nevertheless, some institutions offer admissions quotas for overseas students, but they are often limited and admission requirements are always more stringent.
In addition, the majority of Canadian universities employ the MCAT (Medical College Admission Test) to evaluate applications. And MCAT testing occurs at various times throughout the year.
The MCAT is always one of the most important prerequisites, however its application differs from school to school.
Therefore, to ensure entrance, check the school's admission requirements. Because not all Canadian medical schools require the MCAT.
In addition, most medical schools require applicants to submit transcripts, essays, and participate in personal interviews. Ensure that you are eligible to apply by conducting extensive study on each school's admission requirements.
Keep in mind that only one-fourth of applicants to Canadian medical schools are admitted, so having exceptional credentials and a good university GPA will work to your advantage.
In general, a bachelor's degree, transcripts, essays, and personal interviews, as well as an MCAT score, are required to become a doctor in Canada.
What Degree Do You Need to Become a Doctor in Canada?
The majority of Canadian medical schools follow a four-year program. McMaster University and the University of Calgary are significant exceptions. These universities offer uninterrupted three-year degree programs.
Two years are spent in a pre-clinical environment. This indicates that students study the following medicine-related subjects:
Pharmacology
Ethics
Physiology
Microbiology
Physiology
Anatomy
Medical school clerkships are performed throughout the third and fourth years. Students can get knowledge of a number of medical vocations and important medical specialties. Students are also involved in the management of patients on a daily basis.
How Much Does it Cost to Become a Doctor in Canada?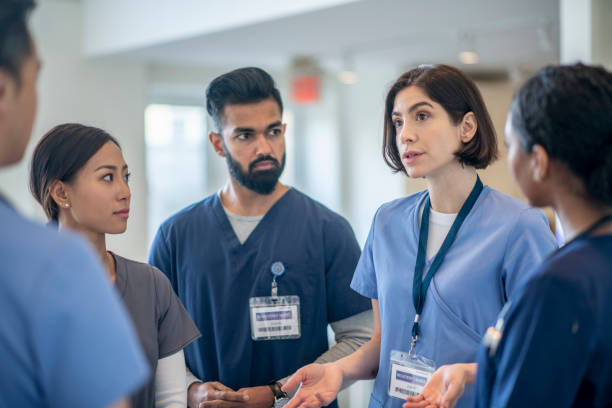 The first obstacle is entrance to Canadian medical schools. The subsequent obstacle is how to pay for it.
To attend medical school in Canada, you must be financially prepared due to the high cost.
This is not intended to frighten you, but rather to make you alert and conscious of what you may encounter.
How much does it cost to become a doctor in Canada?
Well, it depends on which medical school you go. The annual costs range between $6,000 and $16,000 for Canadian residents. And around $20,000 for students from abroad.
The cost of attending Canadian medical schools varies greatly amongst institutions. Occasionally, the fee can be affected by the duration of your program.
Yes! Canadian medical colleges are very pricey. You have numerous bills to cover, including tuition, rent, and living costs.
However, the Canadian government is addressing this issue by providing medical students with scholarships and financial aid.
Here is a list of Canadian medical schools and their tuition fees:
| | | | |
| --- | --- | --- | --- |
| Medical Schools in Canada | Tuition for Canadian Students | Tuition for International | Other Compulsory Fees |
| Alberta | $11,714 | N/A | $1,043 |
| UBC | $15,457 | N/A | $208-$865 |
| Calgary | $14,600 | N/A | $793 |
| Dalhousie | $13,818 | $21,078 | $908 |
| Laval | $3,240/$8,879 | $25,317 | $714 |
| Manitoba | $7,499 | N/A | $984 |
| McGill | $4,825/$13,224 | $37,705 | $2,553 |
| McMaster | $20,831 | $108,546 | $737 |
| Memorial | $6,250 | $30,000 | $1,140 |
| Montréal | $3,102/$8,501 | $24,239 | $1,355 |
| Ottawa | $18,117 | N/A | $902 |
| Northern Ontario | $17,200 | N/A | $1,750-$2,050 |
| Queen's | $18,228 | N/A | $912 |
| Saskatchewan | $12,276 | N/A | $697 |
| Sherbrooke | $3,170*/$9,494 | $25,582 | $1,081 |
| Toronto | $18,424 | $51,051 | $1,509 |
| Western | $17,722 | N/A | $973 |
How Long Does It Take  to Become a Doctor in Canada?
In other countries, it takes roughly the same amount of time to become a physician as it does in the United States.
Future physicians in Canada must also earn a bachelor's degree (3 to 4 years) prior to enrolling in medical school (4 years) and a residency program (2 to 5 years).
Your hospital residency training will prepare you for your specialty. After passing the examinations and receiving your doctor's license, you must complete additional clinical training before you can formally become independent and take patient care. This is where you can finally accomplish your lifelong goals.
Throughout the first year of residency, you are considered an intern. The remainder of your residency, which can last up to six years depending on your specialty, is referred to as "the resident." It is also the beginning of your pay period.
Therefore, to How to Become a Doctor in Canada requires between 10 and 13 years.
How to Become a Doctor in Canada: Step by Step Guide
In Canada, being a doctor or physician needs expertise, patience, a desire to study, and a dedication to improve patient health for a lifetime.
Because doctors play a crucial role in the health care system and a vast number of people rely on their expertise and knowledge, it is imperative that they are protected.
The path to Become a Doctor in Canada can be arduous but rewarding.
If you are interested in practicing medicine in Canada, you must be aware of the correct actions to take.
#1. Earn Your College Diploma
Acquiring a degree from an approved university is the first step to Become a Doctor in Canada. This must be a bachelor's degree, and the majority of medical schools will prefer a science-based degree.
Although a bachelor's degree is not required, as some people believe, it will enhance your comprehension of fundamental subjects such as biology and chemistry.
However, the majority of Canadian medical schools offer a list of necessary courses, the majority of which are science courses. Ensure that you enroll in these classes while attending college.
#2. Take an Admissions Test
This is also a vital step, as many medical schools around the country will require you to take and pass the MCAT (Medical College Admission Test).
3. Attend Medical School
Attending medical school is the third step to quickly Become a Doctor in Canada.
There are 17 medical schools in Canada from which to choose, although the majority of them need candidates to be Canadian citizens or permanent residents.
The first two years of medical school in Canada are spent in the classroom and laboratory, whereas the latter two years are spent in the medical center. Here, you will work closely with patients under the supervision of professional physicians.
4. Take and pass your license examination
After completing four years of medical school training, the next stage is to pass the licensing exam. Before you can legally practice as a physician in Canada, you must demonstrate your knowledge and competence.
The exam is essentially the Medical Council of Canada Evaluating Examination (MCCEE), and it is the most difficult exam that medical students will ever take during their studies.
Students in their last year of study are required to take examinations administered by the Canadian Medical Council. Without passing this exam, Canadian medical students cannot get licensed.
Therefore, it is recommended that students begin planning and studying early using multiple study methods.
5. Finish Your Residency
After passing the MCCEE examination and obtaining a license, Canadian law mandates completion of a residency program prior to commencing practice.
The objective is to enable newly-licensed physicians to learn from more experienced physicians and adjust to their new career choices.
For family physicians, training lasts two years, whereas specialists require over four years to obtain residency.
Generally, 10 years of school and residency are required to become a doctor in Canada. However, with sufficient commitment and work, you can become one of Canada's next successful physicians.
FAQs On How to Become a Doctor in Canada
How long does it take to become a doctor in Canada?
If you choose to go for a sub-specialty, you may also have to add another 2 to 3 years in residency. To become a doctor in Canada, you have to study hard and give your best efforts for at least ten years in this entire process, in both studies and residency.
Is becoming a doctor difficult in Canada?
Becoming a doctor in Canada is often considered to be a difficult and arduous process. You have to prepare for months, take a series of tests, gain admission into medical school, and work your way through the ranks of patient care before you can become a member of the Royal College of Physicians.
Can I become a doctor at 30?
There is no age limit for medical school. You can become a doctor in your 30s, 40s, 50s, and even 60s. In the end, medical schools want students who will make good physicians.
See also