Free Online Breastfeeding Courses For Mothers!
Are you an expectant mother in search of free online lactation courses so you don't have to wing it? You've likely spent a lot during your pregnancy, so why spend more money on something you undoubtedly need? This article lists 12 Free Online Breastfeeding Courses For Mothers that will keep you informed and ready for the birth of your child.
There are numerous concerns for new and expectant mothers, and breastfeeding is not an exception. From what type of food to consume to keep the baby healthy to what books to read in order to give birth to intelligent babies, there is a cycle of concerns.
Breastfeeding is a natural process, but that doesn't mean you won't encounter challenges or have a number of questions when the time arrives.
Preparing in advance will simplify the entire process and help you gain confidence as you prepare for your breastfeeding journey. With these free online lactation courses, nothing will be able to catch you off guard.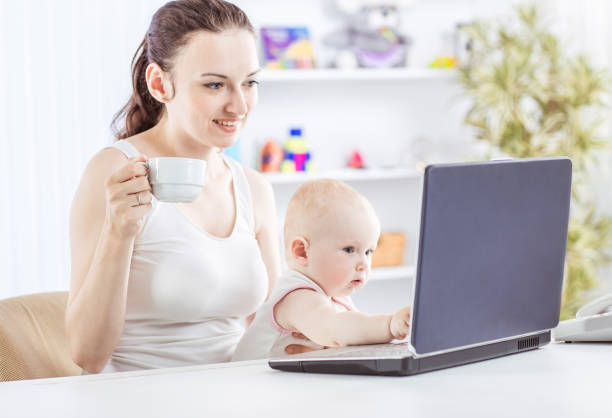 These courses have been developed by professionals with experience assisting new mothers with breastfeeding, such as nurse practitioners or lactation consultants.
These instructors have significantly more knowledge and experience with maternity journeys and all related topics. If you enroll in any of their courses, you can rest assured that you are in excellent hands. They will make your breastfeeding voyage effortless and trouble-free.
Check out: 10 Free Online Excel Courses With Certificate
What exactly is breastfeeding?
Breastfeeding is the act of feeding an infant milk from the breasts; this typically occurs during the lactation period following childbirth.
Many medical professionals and health organizations recommend exclusive lactation for six months, i.e., no formula, juice, or water. After the introduction of other nutrients, it is recommended that breastfeeding continue for the first year.
Breast milk contains all of the essential nutrients for infant health and growth. In addition, it contains a number of antibodies and enzymes that protect against certain infections.
List of the Free Online Breastfeeding Courses For Mothers
The following is a list of the Free Online Breastfeeding Courses For Mothers:
Breastfeeding 101
Breastfeeding Housecalls
Minnesota Momma
Medela
First Latch
Milkology
Milk and Love
Stanford Medicine
Office on Women's Health
The Baby Manual
Tiny Hood
Breastfeeding Confidential
1. 101 on breastfeeding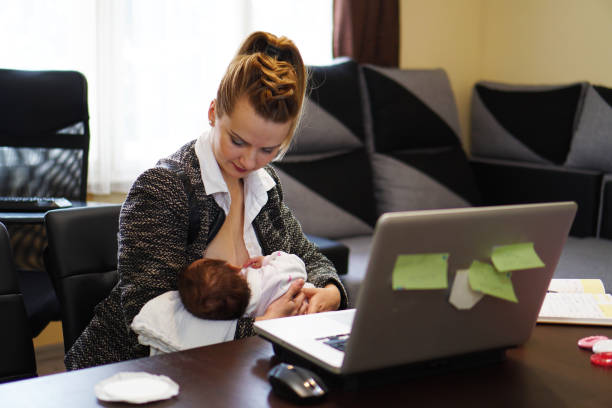 This list of free online lactation courses begins with lactation 101, a free course offered by threebirdnest.org.
Toni, a mother of three, operates the blog Three Bird Nest. This course is designed for beginners and covers the fundamentals of lactation. Simply provide your email address, and the course will be sent directly to you for free download. It is one of the Free Online Breastfeeding Courses For Mothers.
2. Breastfeeding Home Visits
Breastfeeding housecalls, offered by Texas-based Breastfeeding Housecalls and Lactation Clinic, is the second course on the list of free online breastfeeding courses.
This course, available on their website, offers a wide range of topics in 9 sections. From Breast Anatomy and Physiology to Positioning and Latching to Caution. The topics are richly comprehensive and comprise both written and video content. It is regarded as one of the Free Online Breastfeeding Courses For Mothers.
Check: Top Online Homeland Security Degrees
3. Minnesota Mother
The third course on the list of Free Online Breastfeeding Courses For Mothers included in Minnesota Momma's free 6-day breastfeeding crash course.
Minnesota Momma is a blog written by Jen, a registered nurse and mother from Minnesota. Her free breastfeeding speed course is designed for expecting mothers who want to learn the fundamentals of breastfeeding.
It comprises…
The Fundamentals of Breastfeeding
Breastfeeding Advantages
Obstacles to Breastfeeding and Their Solutions
Successful Positions for Breastfeeding
Breastfeeding Assets
Tips on Breastfeeding
After submitting your information, this course will be emailed directly to you.
4. The Medela
The Mom's Room is a free initiative offered by Medela that you can sign up for via email. This program provides nursing mothers with educational resources, such as useful advice, articles, instant access to experts, and free samples of popular products.
"Breastfeeding University" is an excellent online breastfeeding course for mothers that costs $25 to enroll in. The course comprises videos covering the fundamentals and specifics of breastfeeding. The good news is that if you register a Medela breast pump on their website, you gain access to this course for free. It is among the list of the Free Online Breastfeeding Courses For Mothers.
5. Initial Latch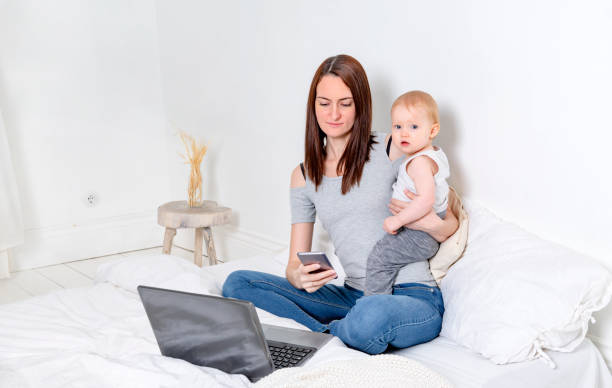 The next course on the list of Free Online Breastfeeding Courses For Mothers, a three-part course on the First Latch website conducted by lactation consultant Vergie Hughes, R.N., IBCLC.
The three videos cover how to initiate breastfeeding properly, how to avoid and resolve common breastfeeding issues, and how family and friends can support lactating mothers.
In the Handouts for Parents section of the website, you will find a collection of documents that address breastfeeding in six different languages as well as general advice on how to survive the first few weeks as a parent.
6. Milk science
SECRETS TO SUCCESS, a free breastfeeding education offered by Milkology, is the next course on the list of free online breastfeeding classes.
As stated on this course page by Milkology, "breastfeeding is NATURAL but does not always come naturally." In light of this, they have designed this course because they believe enrolling in a class is the best method to ensure breastfeeding success.
On this five-day course delivered directly to your inbox, you will receive daily lectures covering the following topics:
what to anticipate in the beginning
where to locate a fantastic support group
how to get ready for pregnancy
where to seek assistance
how to produce ample milk for your infant
7. Milk and Romance
This six-part course series with Katie James IBCLC is the next on the list of Free Online Breastfeeding Courses For Mothers.
This course will get you off to a fantastic start with six simple videos featuring Katie and some wonderful volunteer mothers who will demonstrate what a healthy attachment looks like and how to express breast milk using a breast pump.
This FREE Breastfeeding Workbook is also available for download and contains feeding and sleep baby charts, essential breastfeeding information, and much more.
Also check: Best Free Online Photoshop Classes
8. The Stanford Medical Center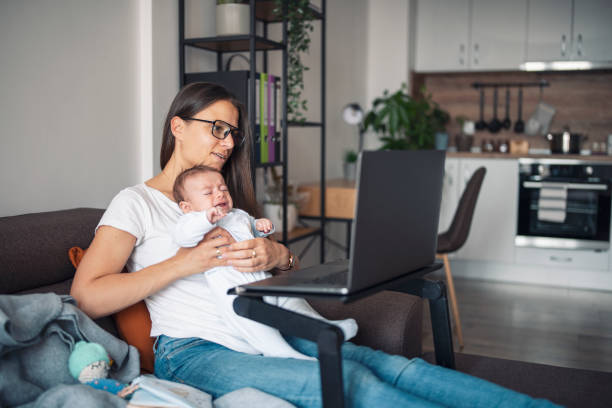 This host of lactation courses and resources on the Stanford Medicine website is the next course on the list of Free Online Breastfeeding Courses For Mothers.
Regarding breastfeeding, Stanford Medicine is the most informative website available. You can learn practically everything you need for free. Among the topics covered are:
Preparing to Breastfeed Successfully
Primary Lactation in the First Hour
The Ideal latch
Hand Expressed Lactation
Early Commencement of Breastfeeding
Optimal Milk Production
Breastmilk Storage and Transportation
9. Bureau of Women's Health
Here comes another useful website for pregnant and nursing mothers. The U.S. Office on Women's Health provides a wealth of free lactation resources, including a printable PDF guide and training videos.
The videos cover a variety of breastfeeding topics, including the secrets to successful breastfeeding, remaining healthy and eating well, fatherly responsibilities, etc.
10. The Baby Handbook
The next course on the list of Free Online Breastfeeding Courses For Mothers is The Baby Manual's free breastfeeding course.
To assist new mothers during the Covid-19 outbreak, The Baby Manual is currently providing its lactation course for free.
11. Little Hood
The next free online breastfeeding course on the list is Breastfeeding 101: From Prenatal Preparation to Pumping, a Tinyhood course taught by Tinyhood Lactation Consultant Dana C., IBCLC.
This free course will teach you what to expect in the days after giving birth, how to get a correct latch, how to establish and build your milk supply, how to troubleshoot common issues, and how to pump and store breast milk.
What you gain…
Course instructed by a Board Certified Lactation Consultant
Five comprehensive sections of on-demand content
Twenty or more downloadable guides and checklists
Access to course materials for two years – refer back when you need to.
12. Confidential Breastfeeding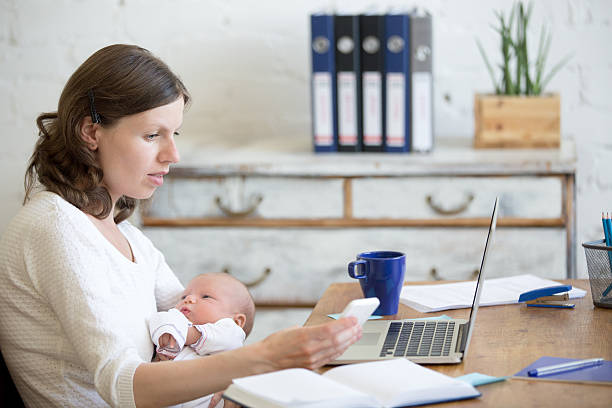 The Breastfeeding Confidential website by Andrea Tran RN, IBCLC is a comprehensive breastfeeding resource library. She is committed to providing breastfeeding mothers with helpful hints and advice.
Her resource library contains a free e-book, printable newborn feeding records, guidelines for breast milk storage, lactation recipes, and a video tutorial on how to make a nursing wrap.
This may not be a course, but I am including it on the list of Free Online Breastfeeding Courses For Mothers because it provides excellent educational resources, making it an excellent starting point. Feel free to search for additional hidden treasures.
FAQs On Free Online Breastfeeding Courses For Mothers
When should I start breastfeeding classes?
It is recommended that you take your breastfeeding class in your 7th- 8th month of pregnancy. Breastfeeding classes can be taken in conjunction with your Childbirth Classes and are oftentimes part of the Prepared Childbirth Series.
What is the easiest way to learn to breastfeed?
Put the thumb of your free hand on top of your breast and your other fingers below. Touch your baby's lips to your nipple until your baby opens their mouth wide. Put your nipple all the way in your baby's mouth and pull your baby close to you. This lets your baby's jaw squeeze the milk ducts under your areola (nipple).
Can I try to breastfeed at 3 months?
It's generally easiest to start trying to relactate around 3 months after giving birth or earlier, or shortly after stopping breastfeeding, if you did breastfeed for a while. It's especially easier if your body produced a lot of milk to begin with, but that doesn't mean you won't be able to if yours didn't.
Is side lying breastfeeding safe for newborns?
No one position is guaranteed to bring success for you and your little one, but side lying breastfeeding may be worth a try if you're struggling with other positions. Remember that with any breastfeeding position, your baby's latch shouldn't hurt.
Also read