Free Online Antenatal Classes!
Couples who are expecting a child should understand how it functions prior to its birth. In this regard, we have published Free Online Antenatal Classes to equip expectant mothers and their partners with the knowledge, techniques, and skills necessary for caring for a neonate.
Check out: 8 Best Free Online Elderly Care Courses
Active preparation and practice are some of the keys to success, and they can be applied to nearly any endeavor, including childbirth. Unprepared couples may find childbirth to be a frightening experience, and this fear can place both mother and child in grave danger.
I am neither a doctor nor a midwife, nor do I have any childbirth experience, but thanks to my research and writing skills, I am able to put together this post to assist you in having a seamless childbirth. My strategy involves directing you to credible resources where you can learn everything there is to know about childbirth and the processes involved in having a safe and easy delivery.
This post is not only for the expecting mother, but also for the spouse; both partners must be involved for the best experience. Thanks to the internet and other digital devices, methods of communication and knowledge acquisition have considerably advanced and are now accessible to virtually everyone.
These Free Online Antenatal Classes are offered by websites specializing in prenatal care. The instructors are trained professionals. A PC, tablet, or smartphone that can connect to the internet and a stable Wi-Fi connection are all that are required to participate in the class. The classes are not only for the expecting mother, but also for the entire family.
Also check: 15 Best Free Online Breastfeeding Classes
What exactly is a Prenatal Class?
Antenatal classes are classes designed specifically to prepare women and their families for pregnancy, childbirth, and parenthood. These sessions are intended to promote the health of mothers, infants, and their families. You will gain confidence, eliminate fear, and acquire knowledge about childbirth through these classes.
List of the Free Online Antenatal Classes
The following is a list of the Free Online Antenatal Classes:
Baby Centre
Pampers
Newlife
Tummy Talks
Let's Talk Birth & Baby
Birthzang
Core & Floor
1. Baby Care Center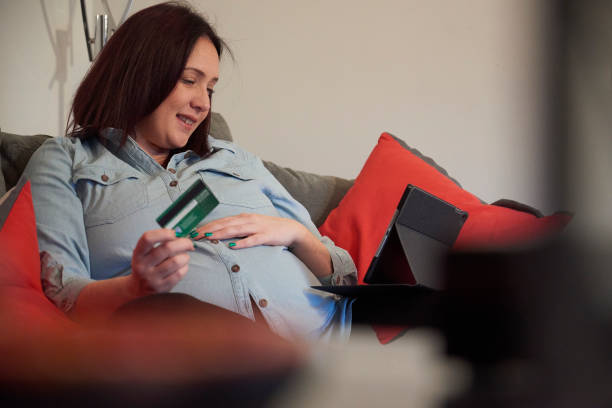 Baby Centre is one of the Free Online Antenatal Classes available online that will prepare you for the birth of your child. The classes consist of videos covering eight essential topics that will educate and prepare you for childbirth and the first weeks with your newborn. You will be able to learn and practice activities on your own and with your companion through the videos.
The website also features a community where expectant parents can converse with one another and receive expert advice on labor and delivery-related issues. To enroll in classes, you must register on the website, where you can also monitor your due date by entering the date, month, and year and clicking "track my baby"
It is simple to use and free, with a community you can routinely interact with.
Check out: 7 Best Free Online Hypnobirthing Classes
2. Pampers
Pampers is a well-known brand of high-quality infant diapers. Additionally, the brand now offers online prenatal classes to expectant mothers and their families. They offer one of the finest Free Online Antenatal Classes, consisting of a nine-part series taught by clinical childbirth specialists. Participating in the class will equip you with a thorough understanding of all phases of childbirth.
The nine classes are available for free viewing whenever you desire. Other packages include receiving expert advice from two childbirth educators and firsthand accounts from five expectant parents.
3. Newlife
Newlife provides expectant families with one of the Free Online Antenatal Classes to assist them through the journey of childbirth and after childbirth. The seven-lesson, no-cost antenatal course includes videos that are no longer than five minutes in length, making it simple to work into your schedule.
There are 42 videos in addition to free downloads and checklists that will help you prepare for the birth of your child. You will learn how to include a list of practice delivery positions, a birth plan template, and a birth bag packing list. Create an account in order to access the free classes and other products.
4. Tummy Talks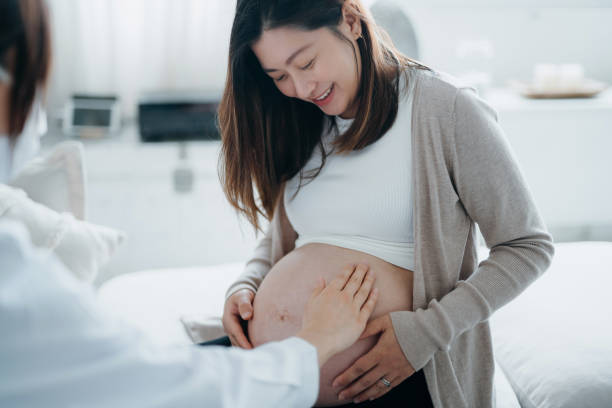 Tummy Talks provides Free Online Antenatal Classes that cover all aspects of birth and breastfeeding, as well as infant first aid and CPR. The classes are taught by childbirth specialists, and you may pose questions at any time.
The platform also provides additional pregnancy tools, such as a due date calculator, birth plan template, pregnancy to-do list, and checklist of essential nursery equipment, to ensure that you are prepared for the delivery of your child.
5. Let's Discuss Birth & Baby
This site provides one of the finest Free Online Antenatal Classes taught by a team of highly qualified professionals who will prepare you for the emotional and physical journey of becoming a parent. The online course covers a variety of topics, including labor and birth I–III, practical parenting, infant feeding, newborn Buddha, and child first aid, among others.
The platform also provides support for class participants.
6. Birthzang
Birthzang is a website that offers Free Online Antenatal Classes to help expectant mothers prepare for childbirth. The offered classes are intended to make your birth simpler, safer, more efficient, and less traumatic. One of the videos provides a practical demonstration of how the infant and your body move during labor, as well as information on how to have a positive birthing experience.
7. Core & Floor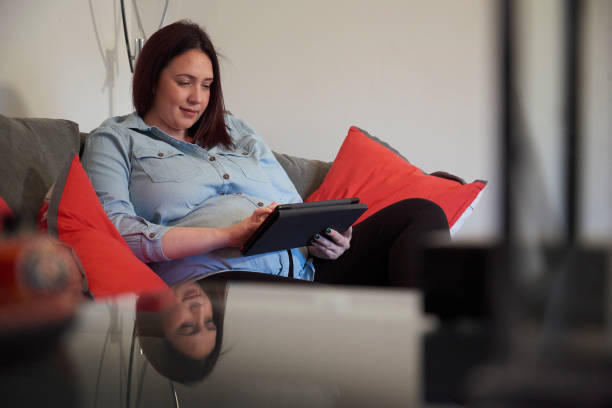 Core & Floor offers a free 8-part online antenatal class series designed to guide expectant birth mothers and their partners through pregnancy, birth, & breastfeeding. Early labor, active labor, hormones in labor, and pain management techniques are discussed.
To join the class, you simply need to put your full name and email and click send. The link to all eight classes will be emailed to you.It is one of the Free Online Antenatal Classes.
FAQs On Free Online Antenatal Classes
When should I start antenatal classes?
It's best to have your first antenatal visit before 10 weeks into your pregnancy. Ideally this will happen when you are about 6 to 8 weeks pregnant. This is because there are lots of things to learn about. Also, some tests are recommended early in your pregnancy.
Can I take Pregnacare at 4 months?
Pregnacare Original can be taken from as soon as you discover you are pregnant and throughout your pregnancy. It is recommended by the UK Department of Health that 400µg of Folic Acid be taken from the start of trying to conceive until the 12th week of pregnancy.
How many antenatal visits are required?
The antenatal period presents opportunities for reaching pregnant women with interventions that may be vital to their health and wellbeing and that of their infants. Receiving antenatal care at least four times increases the likelihood of receiving effective maternal health interventions during the antenatal period.
What is a full antenatal check?
During your pregnancy, you'll be offered a range of tests, including blood tests and ultrasound baby scans. These are designed to: help make your pregnancy safer. check and assess the development and wellbeing of you and your baby.
Also read