Free Ivy League Online Courses!
This article describes Free Ivy League Online Courses that are open to applications from all over the globe. This article describes 37 various free courses offered by Ivy League institutions and provides direct application links so that readers can easily enroll.
Ivy League institutions are ranked among the best universities in the world, and they have made significant contributions to a variety of education and career disciplines, including medicine, the arts, and technology, and have produced notable alumni, such as presidents and heads of state.
Check out: 10 Best Non Ivy League Schools you should consider
About Free Ivy League Online Courses
This article provides useful information about the free online courses offered by these Ivy League institutions and their direct application links; the courses are enumerated with information and links so that you can learn more about them. You may then proceed to register for the position that piques your interest.
The online courses are free and provided by Ivy League institutions, so they are guaranteed to be effective and taught by renowned professors who will equip you with skills, empower you with knowledge, and provide you with a step-by-step guidance on the course of your choice.
What exactly is the Ivy League?
The Ivy League is a collection of eight private universities in the Northeastern United States that are associated with academic excellence, admissions selectiveness, and social elitism. Brown University, Columbia University, Cornell University, Dartmouth University, Harvard University, the University of Pennsylvania, Princeton University, and Yale University are the eight institutions.
The good news is that they offer free online courses across various online learning platforms for everyone, regardless of whether you are employed, a freelancer, a student, or a teacher, and the knowledge and skills you acquire will be beneficial to you.
The Ivy League's free online courses will help you brush up on your existing skills, open up a new career path for you, broaden your knowledge of other fields of study, equip you with skills and knowledge that could aid you in gaining promotion and employment, and propel you up the academic ladder.
List of the Free Ivy League Online Courses
The following is a list of the free Ivy league online courses:
1. The Harvard University's Introduction to Computer Science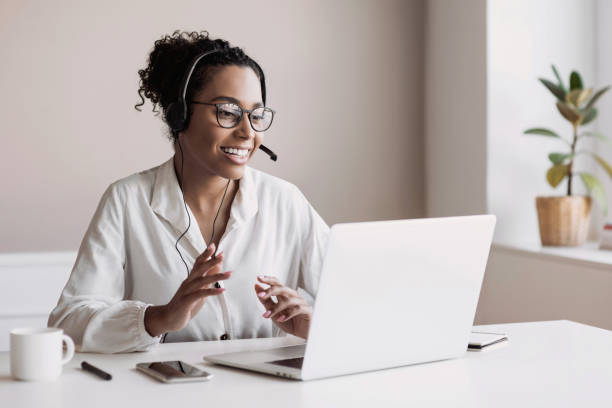 You can gain an understanding of data structures, algorithms, web development, and programming languages such as JavaScript, HTML, PHP, CSS, and SQL by enrolling in this free online course from an Ivy League institution. The course is taught by intelligent Harvard professors, and it is offered entirely online.It is one of the Free Ivy League Online Courses.
2. Columbia University's Statistical Thinking for Data Science and Analysis
This free online Ivy League course will introduce you to the world of Data Science by teaching you how to use statistical reasoning to collect and analyze data, how to design collected data, and the techniques associated with data science.It is among the Free Ivy League Online Courses.
3. Introduction to Spreadsheets and Models by Pennsylvania State University
This free online course from an Ivy League university will teach you how to use spreadsheet models to analyze data, which can then be used to forecast the success and solutions of small or large-scale businesses or projects.
4. Environmental Science Introduction by Dartmouth College
This free Ivy League course will help you acquire a foundational understanding of the science around us and how it is influenced by humans, be aware of the environmental issues we face, and learn how to address them using scientific principles and the application of natural systems.It is also among the Free Ivy League Online Courses.
5. People Analytics by Pennsylvania State University
This Ivy League course is a data-driven approach to managing people in the workplace; you will acquire management, analytics, and collaboration skills. This ability will allow you to select the best team for a project or the most qualified candidate for a job.
6. Cornell University's Networks, Crowds, and Markets.
Curious about the relationships between our social, economic, and technological worlds? Then this is the course for you, as you will investigate the interconnectedness of modern life through the study of game theory, social contagion, the internet's structure, and the spread of social power and popularity.This is also one of the Free Ivy League Online Courses.
7. University of Pennsylvania's Introduction to Corporate Finance.
Learn the fundamentals of finance with an emphasis on their applicability to a wide range of real-world scenarios, including personal finance, corporate decision-making, and financial intermediation.
This free online course from an Ivy League institution will teach you cash-flow analysis, decision-making, corporate finance, and discounted cash flow.
8. Yale University's Introduction to Negotiation.
Good negotiators also contribute significantly to the success of an organization, which is why leading businesses seek and value them.
Through this free course titled Introduction to Negotiation, you will learn the secrets and fundamentals of effective negotiation.It is one of the Free Ivy League Online Courses.
9. Pennsylvania State University's Introduction to Financial Accounting
Through this free Ivy League course, you will acquire the technical skills to analyze financial statements and disclosures for use in financial analysis, and by the end of the course, you will be able to identify and interpret the three most common financial statements: the income statement, the balance sheet, and the statement of cash flows.
10. Harvard University's Entrepreneurship in Rising Economies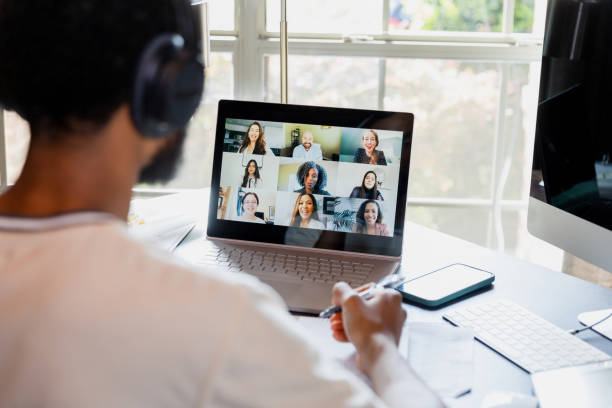 This online Ivy League course will teach you how entrepreneurship and innovation address the complex social problems that emergent economies face, as well as equip you with the skills necessary to identify entrepreneurial opportunities in rapidly expanding emerging markets.
11. Yale University's Moralities in Everyday Life
What does every person experience, hatred or love? Why do they have these feelings? Where does this emotion originate?
Explore this free Ivy League online course on the psychology of morals to find answers to the aforementioned queries. Learn what morality is and how it influences individuals.It is regarded as one of the Free Ivy League Online Courses.
12. Justice by Harvard College
This free online course from an Ivy League institution introduces students to moral and political philosophy, enabling them to better articulate and evaluate philosophical arguments, as well as pose philosophical questions.
13. A Law Student's Resource Manual by Yale University
This course aids prospective law students by providing them with the foundational skills necessary for success in law school.
The course is more of a primer for these students, introducing them to the concepts, terminologies, and legal academics so that they have a foundational understanding of law before entering the primary field.
14. University of Pennsylvania's Microeconomics: The Strength of Markets
Economics is pervasive and impacts us daily, influencing both our daily economic decisions and our responses to market prices. Take this Ivy League course to acquire the skill of economic analysis through critical thinking, and you'll be able to make pricing decisions for an organization's product or service that are suitable for all consumers.It is among the Free Ivy League Online Courses.
15. Game Theory developed at Yale
In this introductory course on Game Theory, you will develop strategic thinking skills, learn the relevant terminology, and acquire unique concepts such as dominance, Nash equilibrium, credibility, and asymmetric information that can be applied to economics and politics.
16. University of Pennsylvania's Viral Marketing and the Art of Creating Infectious Content
While some brands and products are successful and others are not, and while some concepts thrive and others fail, the progression or success of brands and products largely depends on how they were marketed.It is also regarded as one of the Free Ivy League Online Courses.
This free online course introduces students to the concepts behind viral marketing and teaches them how to implement these concepts to make their marketing initiatives successful, flourish, or hit.
18. Gamification implemented by the University of Pennsylvania
You will learn how to apply the techniques of game elements and digital game design to non-game problems, such as business. The course will help you further your knowledge of psychology, game design, and marketing.
19. Yale University's Overview of Classical Music
Classical music is truly magnificent, and by enrolling in this course, you'll have the opportunity to investigate renowned composers and their works, including Bach fugues, Puccini operas, Mozart symphonies, and other classical music marvels.It is one of the Free Ivy League Online Courses.
20. University of Pennsylvania's Design: Creation of Artifacts in Society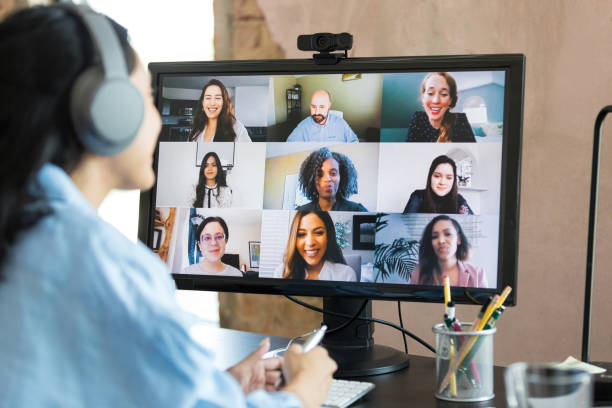 This course aims to improve the design skills of interested students in areas such as architecture, illustrations, apparel, etc., by providing them with theory and practice in the design process.It is regarded as one of the Free Ivy League Online Courses.
21. Yale University's Musical and Social Action
This free online Ivy League course on music and social action investigates a set of aesthetic ideas, discusses freedom and civil society, and investigates the notion that the musician, the artist, is a significant public with a crucial role in society.
22. University of Harvard's The Architectural Imagination
This free Ivy League online course teaches you the fundamental principles of architecture, and through the study of some of history's most significant structures, you will be able to read, analyze, and comprehend various forms of architectural representation.
23. Principal Biochemical Principles by Harvard University
You will study the molecules of life, the structure and function of chemical building blocks of life, and other chemical aspects of life in this introductory biochemistry course.
24. Yale University's Climate Change and Health Communication
Learn how to comprehend and convey information to an audience when discussing the effects of climate change on human health, as well as how to motivate and encourage an audience to take action in response to the health effects of climate change.It is one of the Free Ivy League Online Courses.
25. Cornell University's Backyard Meteorology: The Science of Weather
It's truly fascinating how accurately scientists can predict the weather; here's your chance to educate yourself on the science of weather, and you too will be able to predict the weather simply by looking out your window.
26. Astrophysics and Relativity by Cornell University
You must have many inquiries about astronomy, wanting to know the names of the stars in the sky and everything.
This free online course on relativity and astrophysics not only provides answers to these common astronomy queries, but also explores the fascinating relationship between astronomy and Einstein's theory of relativity.It is one of the Free Ivy League Online Courses.
27. Yale University's Overview of Breast Cancer
Acquire a foundational understanding of breast cancer, including its biology, disease, preventative measures, and treatment, as well as tools for raising awareness and educating others about the disease.
28. Fundamentals of Software Development by the University of Pennsylvania
Software developers are in high demand by modern businesses; begin your voyage into software development with this free online course from an Ivy League institution that teaches programming languages such as Java and other practices of contemporary software development.It is one of the Free Ivy League Online Courses.
29. Cornell University's Computing Technology Inside Your Smartphone
This ivy league course on computing technology examines these technologies, how they function, and other sophisticated techniques that allow our smartphones to operate so quickly.
You will also learn how to design a compact, functional computer and common techniques for making computers quick.It is one of the Free Ivy League Online Courses.
30. Data Models and Business Analytics Decisions by Columbia University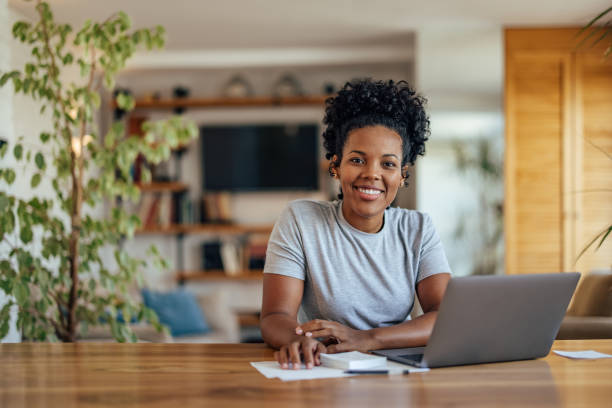 Data analysis can be used to make business decisions; this course will provide you with the fundamental tools and skills for utilizing data in such circumstances.
31. Analysis of High Dimensional Data by Harvard University
This free course concentrates on providing students with a variety of techniques commonly employed in high-dimensional data analysis.
32. Quantitative Methods for Biology by the University of Harvard
If you are a biologist, health worker, or medical student who wishes to learn to program, then this online course is for you. You will learn programming fundamentals and data analysis in MATLAB with applications to biology and medicine.
33. The University of Pennsylvania's English for Career Development
Learning this course will equip you with good English communication skills, help to build your vocabulary and improve your language skills all to achieve your professional goals.It is regarded as one of the Free Ivy League Online Courses.
34. The University of Pennsylvania's Wonders of Ancient Egypt
Most people have always wanted to explore the amazing wonders of ancient Egypt; now is your opportunity to learn everything you can about ancient Egypt and satisfy your curiosity about the land of the largest pyramids.
35. Columbia University's Analytics with Python
This is an introductory Ivy League course that teaches students the fundamentals of Python programming, how to employ it to deal with data, and how to analyze data and make data-driven decisions.
36. FinTech: Foundations, Payments, and Regulations by Pennsylvania State University
This free Ivy League course discusses the various financial technologies, the complex structure of payment methods, and financial regulations, all made possible by the Internet age, which gave birth to financial technologies as the basis for payment.
37. Introduction to Probability, published by Harvard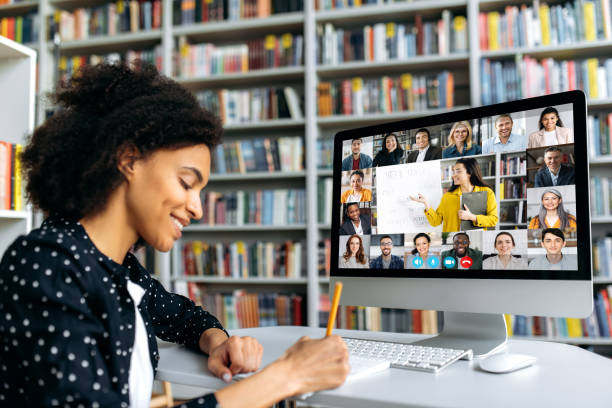 Probability is an essential language and set of tools for understanding data, randomization, and uncertainty that can be applied to any source of information containing these issues, and this is your opportunity to learn it and start making accurate predictions.It is one of the Free Ivy League Online Courses.
FAQs On Free Ivy League Online Courses
Is it true that Harvard is offering free online courses?
Harvard offers free courses online that are available to anyone and everyone. These courses include purely academic as well as vocational courses. The course duration spans 7-12 weeks, and students must dedicate 4-6 hours a week to their studies.
Is Harvard free online certificate worth it?
Yes, it is worth it. Harvard online certificate programs will take you through high-quality education relevant to the interests you pursue.
Can I put Harvard certificate on resume?
Yes. For detailed instructions on how to access your digital certificate or add this verification to your resume and LinkedIn profile, follow the steps on the Credential Verification page.
Is the Stanford online certificate worth it?
Yes, the edX Stanford online certificate is worth it. The verified certificates are perfect for professionals looking to prove they acquired job-relevant skills through professional training. Stanford University offers free certification courses that can be used to sharpen acquired skills.
Also read