Free IT Certifications for Veterans
The requirements for free IT certifications for veterans are always subject to change due to federal regulation, shifting industry standards, technological advancements, etc. This includes assessing candidates to ensure they are academically qualified for this type of training.
It is a networked universe, and the success of virtually every industry depends on the internet. IT and computer networking expertise is in high demand.
As a veteran, you must investigate these gratis courses. They would assist you in attaining achievement and knowledge in life. Here, I have enumerated the majority of the information a veteran seeking free IT certification would require.
Can a Veteran obtain Certification at No Cost?
Some IT programs may require successful completion in order to be genuinely free, while others, depending on how long and where they have been attended, may offer a way out for students having difficulty with the coursework.
As a result, you cannot presume that the terms and conditions of one veteran certification will apply to another, even if they are in the same state or specialty.
Check out: 23 Free Online Certification Exams
Do VAs reimburse for Certifications?
Reimbursement for licensing and certification examinations that have been approved and GI Bill is provided by the VA.
VA can only cover the cost of the examinations, not any other costs associated with obtaining a license or certification as a veteran. You may be reimbursed up to $2,000 per test, but not more than the test's actual cost. You can receive benefits to retry a failed exam.
You may take an unlimited number of tests, but you cannot obtain benefits for retaking a test you have already passed.
Do the Armed Forces pay for Certificates?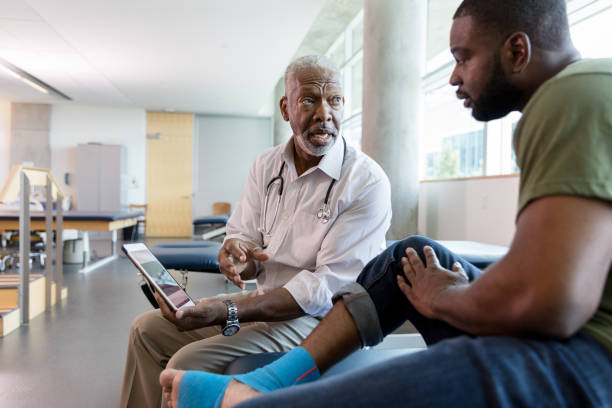 You can use the GI Bill to pay for IT industry certifications if you are in the military.
If you are a veteran, you may be eligible for reimbursement if you opt to take multiple exams, the same exam multiple times, or if you do not pass the certification exam. However, there is a clause that limits this benefit to a maximum of $2,000 per test.
Scholarships can also be used to pay for certification. All of these factors depend on the certification you seek; therefore, you would do well to conduct research before proceeding.
List of the Top 10 Free IT Certifications for Veterans
The following is a list of the Top 10 Free IT Certifications for Veterans:
The Federal Virtual Training Environment (FedFTE)
FedVTE Public Available Free Courses (no login required)
SANS Cyber Talent Immersion Academy
NPower Tech Fundamentals Program
Skillsoft Free Unlimited Access of Training and Certification Tools
Cisco Military and Veterans Program
The Department of Veterans Affairs VET TEC Program
USO and Skillsoft Program
The Department of Veterans Affairs VET TEC Program
Accenture Veteran Technology Training Program
1. FedFTE is the Federal Virtual Training Environment.
The Federal Virtual Training Environment (FedFTE) provides veterans with complimentary IT certifications.
As one of the Free IT Certifications for Veterans, This program contains over 800 hours of instruction on topics such as ethical hacking and surveillance, risk management, and malware analysis.
The proficiency levels of the certification courses are sufficient, ranging from novice to advanced. Certified information security manager and certified information systems security personnel are among the topics covered.
Veterans are automatically exempt from payment.
2. FedVTE Free Courses Available to the Public (no login required)-
FedVTE Public offers numerous complimentary courses that do not require a login. Because these courses are predominantly online, you will need a modern browser (Edge, Chrome, or Firefox) and cookies to monitor your progress through the free IT certification process.
Coding for the public, critical infrastructure protection for the public, cryptocurrency for law enforcement for the public, cyber supply chain risk management for the public, and reverse engineering for the public are some of the free IT certification courses available to veterans. Among others, the fundamentals of cyber risk management, cyber essentials, cloud computing security, the foundations of cybersecurity for managers, securing internet-accessible systems, and understanding DNS attacks. It is one of the Free IT Certifications for Veterans.
You need only peruse the list and select a gratis IT certification that meets your needs.
3. The SANS Cyber Talent Immersion Program
The SANS Cyber Talent Immersion Academy has designed intensive, cost-free certifications to help veterans launch careers in cybersecurity swiftly and efficiently. This is one of the Free IT Certifications for Veterans.
More than 600 scholarships have been awarded to date, and more than 90 percent of graduates find employment within two to four months of graduation.
This academy offers free certification to transitioning veterans and those who have transitioned within the past ten years but are not presently employed in cybersecurity.
The opportunity to earn industry-recognized certification, is an unparalleled benefit.
4. The NPower Tech Foundations Program
The NPower Tech Fundamentals Program is designed for young adults from underserved communities and military veterans. It offers veterans complimentary IT certifications.
To be eligible for tech fundamentals, you must be between the ages of 18 and 25 and possess a high school diploma or its equivalent. You must be a member of the armed forces on active duty, a military veteran, or a spouse over the age of 21. Additionally, you must be authorized to operate in the United States. It is also regarded as one of the Free IT Certifications for Veterans.
You have access to advanced instruction in cybersecurity and cloud computing.
An online application is required, followed by an assessment of your commitment to the program and interest in technology through an interview. The duration of the program is typically 26 weeks, and it is completely free.
5. Free Unlimited Access to Training and Certification Tools from Skillsoft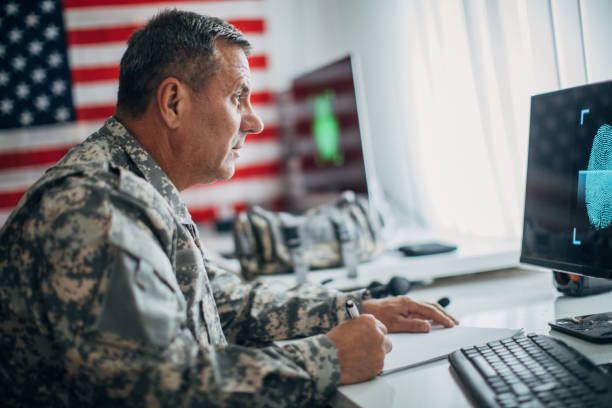 Skillsoft Free Unlimited Access of Training and Certification Tools collaborates with leading legal and safety experts to develop accurate and up-to-date training content in 33 languages with translation and cultural adaptation support.
With their certification tools, you can select learning paths based on your function or skill, evaluate your knowledge with course assessments, and study online or via their mobile app. It is one of the Free IT Certifications for Veterans.
Similarly, you practice your skills with test preps and hands-on coding sandboxes, and you receive personalized data-driven suggestions.
In addition, you receive professional accreditation from organizations that expedite outcomes and impacts via scenario-based learning.
6. Cisco's Military and Veteran Program
Cisco creates a training and career opportunity for transitioning service members, military veterans, and their spouses through a variety of programs.
These include IT training and employment programs that pave the way for meaningful technology professions.
In this course, you will learn, among other things, an introduction to cybersecurity, cybersecurity fundamentals, Linux unhatched, and Linux fundamentals.
As one of the Free IT Certifications for Veterans, This free certification for veterans offers cutting-edge courses designed by technology experts, courses ranging from beginner to advanced, network simulations, and real-world IT problem-solving.
7. The VET TEC Program of the Department of Veterans Affairs consists of:
This certification program can provide you with experience as a software engineer, programmer, data processor, information scientist, and media applications specialist.
The training would provide a lodging allowance equal to the monthly housing allowance provided by the military. This depends on the postal code of the training location.
After completing your training, you will be awarded a certification of your newly acquired skills.
8. USO and the Skillsoft Program –
The USO, in partnership with skillsoft, provides active duty members, dependents, and veterans with unrestricted access to a comprehensive collection of training and certification tools.
If you are interested in pursuing a career in cybersecurity, obtaining a project management certification, or simply enhancing your business skills for your resume, this program is an excellent value. It is on our list of the Free IT Certifications for Veterans.
Normally, these courses would cost a lot of money, but they are currently free for veterans.
9. The VET TEC Program of the Department of Veterans Affairs —
This free IT certification connects military veterans with market-leading training providers that offer high-tech training and employer-requested skill development.
The department of veteran affairs pays for all VET TEC classes, and all students receive a monthly housing stipend for the duration of their instruction.
You have the option of studying information sciences, software, programming, media, or data processing.
You will receive a certification at the conclusion of this free IT certification in exchange for your time spent in training.
10. Accenture Veteran technology training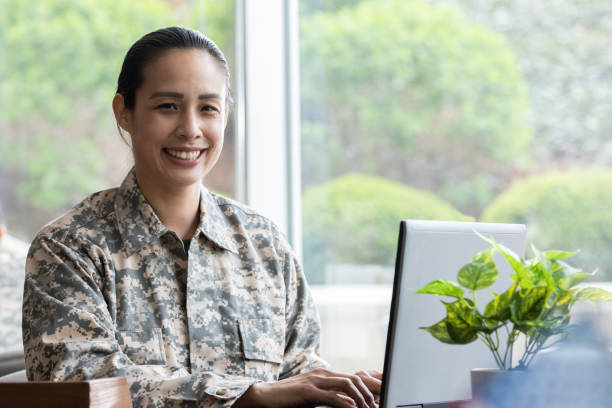 As one of the Free IT Certifications for Veterans, This program is available to military personnel and veterans interested in pursuing a career in technology and software engineering.
Accenture provides a job interview to those who complete this IT certification for veterans.
In addition to their military experience, those employed will use their newly acquired Java skills to assist with the development, delivery, and management of technology-based business solutions. Accenture's employee training initiatives will provide them with additional opportunities to acquire new technological skills.
FAQs On Free IT Certifications for Veterans
What computer program does the VA use?
VA's Electronic Health Record Modernization (EHRM) program is an effort to replace the department's current EHR, the Veterans Health Information Systems and Technology Architecture (VistA), with a new commercial EHR solution. VA selected Cerner Corp. as its EHR vendor.
Does VA have an app?
Veterans, as well as their families and caregivers, use VA Mobile apps for more information and control over their VA care. With My App List, you can build a list of apps that help you take charge of your health and wellness. You can also create a list to share with someone you know.
Is Netflix free for veterans?
Unfortunately, Netflix doesn't offer a military discount. However, you can get a Netflix free trial code, which is open to all first-time customers and gives a free month of Netflix service.
What is VA in cyber security?
A vulnerability assessment is a systematic review of security weaknesses in an information system. It evaluates if the system is susceptible to any known vulnerabilities, assigns severity levels to those vulnerabilities, and recommends remediation or mitigation, if and whenever needed.
Also read