Top 20 Best Petroleum Engineering Universities in the World! 
In 1914, the American Institute of Mining, Metallurgical, and Petroleum Engineers created the profession of Petroleum Engineering. (AIME).
In 1915, the University of Pittsburgh conferred the first degree in Petroleum Engineering. Since then, the profession has evolved to address problems of increasing complexity. Automation, sensors, and robotics are being utilized to enhance the sector's productivity and safety.
Petroleum engineers work on identifying, extracting, and preserving energy to guarantee that it is accessible to the public. Before extracting these important resources, oil and gas reserves are meticulously evaluated for safety risk and profitability. As the demand for energy grows, so does the requirement for passionate petroleum engineers. The objective of this field is to recover and sustain energy through innovative research and technology.
Considering the importance of petroleum to people's daily lives, a career in petroleum engineering is unquestionably both tough and rewarding. In this job, technical knowledge, problem-solving abilities, adaptability, and quality control are crucial. As with other types of engineering, aspiring petroleum engineers must first earn a bachelor's degree and then enroll in graduate school if they wish to acquire advanced understanding in the area.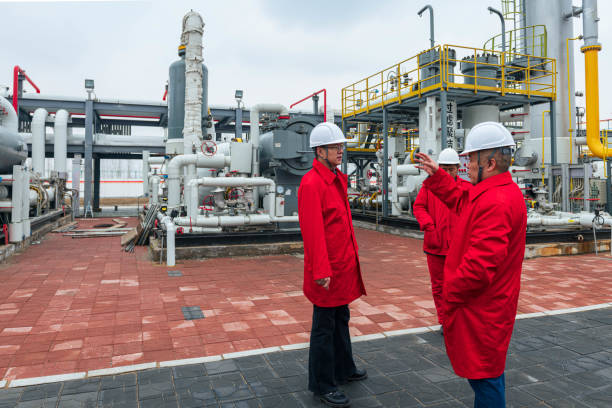 In this post, we will examine some of the top Petroleum Engineering Universities in the world. In this well-researched post byWorld Scholarship vault, we will also examine some of the most prestigious Petroleum Engineering Universities in Europe and the United States.
But before we dive in, let's take a quick look at petroleum engineering as a field of study and profession.
What you must understand about Petroleum Engineering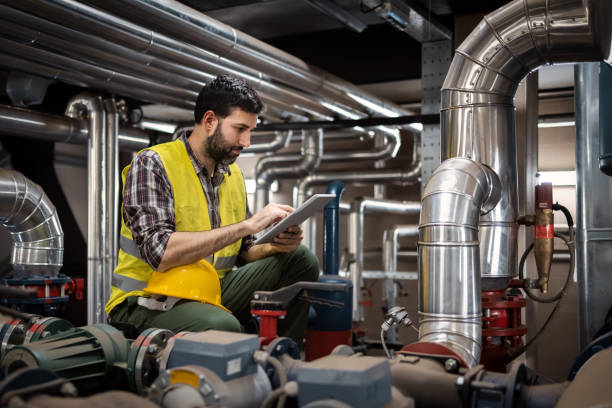 Petroleum engineering is the branch of engineering concerned with the production of hydrocarbons, such as crude oil and natural gas.
According to the United States Department of Labor's Bureau of Labor Statistics, petroleum engineers must hold a bachelor's degree in engineering.
However, a petroleum engineering degree is preferred, but degrees in mechanical, chemical, and civil engineering are also acceptable.
Throughout the world, numerous universities offer petroleum engineering programs, and we will discuss a few of them in the following section.
The Organisation of Petroleum Engineers (SPE) is the world's largest professional society for petroleum engineers. It publishes a plethora of technical materials and other resources to assist the oil and gas industry.
In addition, it provides free online education, mentoring, and access to SPE Connect, a private forum where members can discuss technical issues, best practices, and other topics.
Lastly, SPE members can use the SPE Competency Management Tool to identify knowledge and skill gaps as well as possibilities for advancement.
Petroleum Engineering Incomes
Petroleum engineering has historically been one of the highest-paying engineering disciplines, despite the tendency for massive layoffs when oil prices fall and waves of recruiting when prices climb.
According to the Bureau of Labor Statistics of the U.S. Department of Labor, the median annual salary for petroleum engineers in 2020 was $137,330, or $66.02 per hour. According to the same analysis, employment in this industry will increase by 3% between 2019 and 2029.
However, SPE conducts an annual pay study. In 2017, SPE reported that its typical professional member earned US$194,649 per year (including salary and bonus). In 2016, the average base salary recorded was $143,006. The United States had the highest average base pay and other compensation, where the average base pay was US$174,285.
The average base salary for drilling and production engineers was $160,026 for drilling engineers and $158,966 for production engineers.
Average base salary varied from $96,381 to $174,283.
How to earn a degree in petroleum engineering
Prior to enrolling in college, a student must grasp what petroleum engineering is and what Petroleum Engineers perform after graduation. In addition to the income, candidates must evaluate why they wish to become petroleum engineers. Sometimes, a student's motivation for being in college is what keeps him or her from giving up.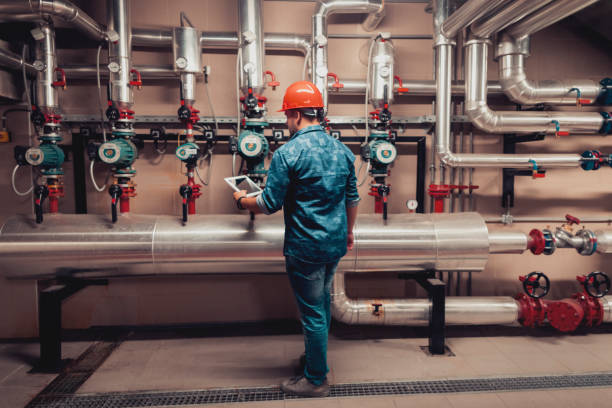 Additionally, the candidate/student must select a university to enroll at. The student then chooses courses that align with his or her job goals and needs.
In order to graduate, you will next go on a path to complete all essential topics. The candidate must then pass licensure tests to qualify for a professional engineering (PE) license.
What are the top Petroleum Engineering Universities in the world?
As we have seen, petroleum engineering is one of the occupations that individuals aspire to enter. Whether it permits individuals to take on difficulties, address some of the world's most pressing issues, or earn a substantial income, the profession offers endless potential.
There are many universities throughout the world that provide petroleum engineering, but not all of them are among the best.
However, a university's function and influence on the career goals of its students cannot be ignored. Attending the greatest institutions will likely boost your chances of success in your future job, regardless of whether you wish to study at data science colleges in the globe or the Best Free Online Universities.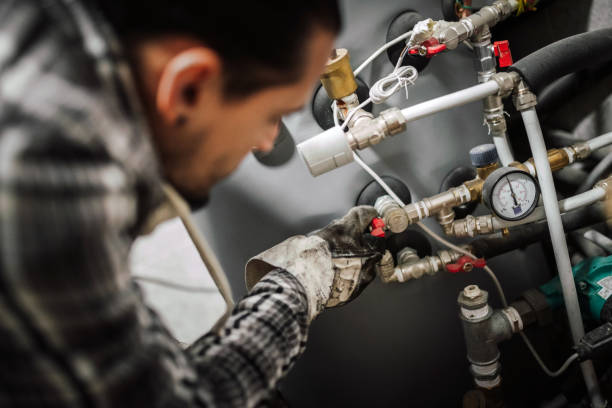 We have therefore compiled a list of the Petroleum Engineering Universities in the globe. This list will assist you in making well-informed judgments and simplify your search for colleges that meet your objectives.
The top 20 Petroleum Engineering Universities in the world are listed below.
Imperial College London — London, United Kingdom
The University of Adelaide — Adelaide, Australia
University of Alberta — Edmonton, Canada
Heriot-Watt University — Edinburgh, United Kingdom
King Fahd University of Petroleum & Minerals — Dhahran, Saudi Arabia.
National University of Singapore (NUS) — Singapore
The University of Texas at Austin — Austin, United States
Stanford University —Stanford, United States
Technical University of Denmark — Kongens Lyngby, Denmark
Texas A&M University — Galveston, United States
University of Tulsa
University of Aberdeen
University of Oklahoma
Montanuniversität Leoben
University of Southern Carolina
Robert Gordon University
Colorado School of Mines
University of North Dakota
Missouri University of Science and Technology
Louisiana State University and Agricultural & Mechanical College
Top 20 petroleum engineering universities in the world
This best Petroleum Engineering Universities at Imperial College London provides over 250 postgraduate teaching degrees and research certifications in the domains of science, engineering, technology, medicine, and business (STEMB).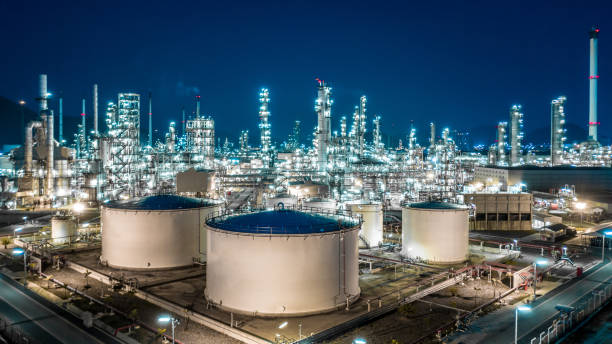 The Imperial College Business School, the Centre for Languages, Culture, and Communication, and the I-Explore program offer undergraduates the opportunity to expand their academic horizons. Numerous courses offer opportunity to study or work abroad and to conduct research.
Imperial College offers Bachelor's, Master's, and medical degrees in engineering, scientific sciences, and medicine.
Australia's preeminent research and educational institution is the University of Adelaide.
This Petroleum Engineering Universities school focuses on acquiring new knowledge, developing innovation, and educating the leaders of future.
As the third-oldest institution in Australia, the University of Adelaide has a long tradition of quality and forward-thinking.
This history continues to this day, with the University proudly placing among the top 1% of universities worldwide. Locally, we are acknowledged as a significant contributor to the health, prosperity, and cultural life of the town.
Remarkable individuals are one of the University's greatest advantages. Over one hundred Rhodes Scholars and five Nobel Laureates are noteworthy alumni of Adelaide.
We hire academics who are world-renowned specialists in their fields, as well as the brightest and most intelligent pupils.
With a reputation for excellence in the humanities, sciences, creative arts, business, engineering, and health sciences, the University of Alberta is one of Canada's most prestigious Petroleum Engineering Universities and one of the world's foremost public research-intensive universities.
The University of Alberta's world-class facilities, such as Canada's National Institute for Nanotechnology and the Li Ka Shing Institute of Virology, attract the world's greatest and brightest brains.
With more than a century of history and 250,000 alumni, this prestigious institution is well-known for equipping its graduates with the knowledge and abilities necessary to become tomorrow's leaders.
Edmonton, Alberta is home to the University of Alberta, a thriving metropolis with a population of one million and a vital centre for the province's expanding petroleum industry.
The main campus, located in the heart of Edmonton, is easily accessible by bus and metro across the city.
The University of Alberta, which is home to almost 40,000 students, including more than 7,000 foreign students from over 150 countries, provides a supportive, multicultural, and vibrant research environment.
Heriot-Watt University is famous for its innovative research, which is informed by the requirements of global business and industry.
This Petroleum Engineering Universities has a long history reaching back to 1821 and is truly a global institution. They convene scholars who are leaders in terms of ideas and solutions, delivering innovation, educational quality, and ground-breaking research.
They are experts in domains such as business, engineering, design, and the physical, social, and life sciences, which have a substantial effect on the world and society.
Their campuses are situated in some of the world's most inspiring locations, such as the United Kingdom, Dubai, and Malaysia. Each offers superior facilities, a safe atmosphere, and a warm welcome from individuals from around the globe.
They've established connected and integrated learning environments in the vicinity of Edinburgh, Dubai, and Kuala Lumpur, all of which are vibrant cities.
The vast petroleum and mineral resources of Saudi Arabia pose a complex and exciting challenge for the Kingdom's scientific, technical, and management education.
KFUPM (King Fahd University of Petroleum and Minerals) was established on 5 Jumada I, 1357 H, by royal decree (23 September 1963).
Since then, the University's enrollment has grown to approximately 8,000 students. Numerous significant occurrences have characterized the University's evolution.
One of the University's purposes is to create leadership and service in the petroleum and mineral sectors of the Kingdom by providing advanced training in science, engineering, and management.
Through research, the University also increases knowledge in numerous fields.
The National University of Singapore (NUS) is Singapore's premier university, a leading global institution based in Asia that offers a global approach to teaching and research with an emphasis on Asian perspectives and expertise.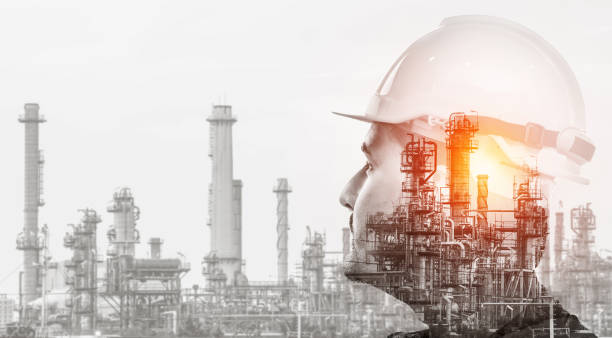 Using data sciences, optimization research, and cyber security, the University's most recent research objective is to support Singapore's Smart Nation ambition.
NUS provides a comprehensive and integrated approach to research, engaging with industry, government, and academic institutions to address crucial and complex issues affecting Asia and the world.
Researchers in NUS' Schools and Faculties, 30 university-level research institutes and centres, and Research Centres of Excellence cover a vast array of topics, such as energy, environmental, and urban sustainability; treatment and prevention of diseases prevalent in Asia; active aging; advanced materials; risk management; and financial resilience.This is also regarded as one of the best Petroleum Engineering Universities.
The university's research expenditures for fiscal year 2018 totaled $679.8 million, making it a major hub for academic research.
The university joined the Association of American Universities in 1929.
Seven museums and seventeen libraries, including the LBJ Presidential Library and the Blanton Museum of Art, are owned and operated by the university.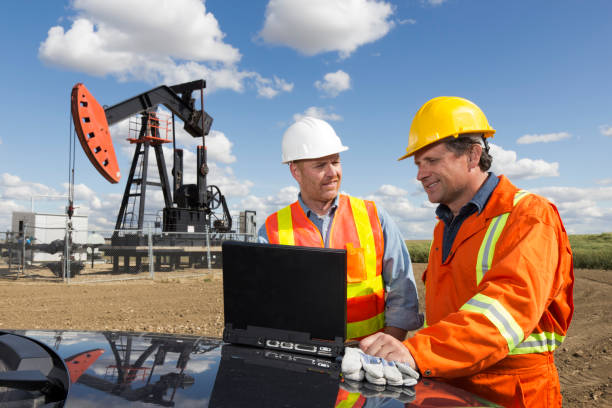 In addition, there are additional research facilities such as the J. J. Pickle Research Campus and the McDonald Observatory. As of November 2020, thirteen Nobel Prize winners, four Pulitzer Prize winners, two Turing Award winners, two Fields Medal recipients, two Wolf Prize winners, and two Abel Prize winners were alumni, faculty members, or researchers at the university.This is also regarded as one of the best Petroleum Engineering Universities.
Stanford University was established in 1885 by California senator Leland Stanford and his wife, Jane, for the purpose of "promoting the general welfare by exerting influence in favor of humanity and civilisation." As a memorial to their only child, who had died of typhoid, the couple decided to establish a university on their farm.
It was formed on the ideas of non-sectarianism, co-education, and affordability, and it taught both traditional liberal arts and the technology and engineering that shaped the new America at the time.
Recent figures indicate that engineering is the most popular graduate degree at Stanford, with approximately 40% of students enrolled. The next year, Stanford was ranked second in the world for engineering and technology.
The next most popular graduate school at Stanford, after engineering, is humanities and science, with a quarter of all graduate students.
Stanford University is located in the heart of Northern California's bustling Silicon Valley, and it is also regarded as one of the best Petroleum Engineering Universities. which is home to Yahoo, Google, Hewlett-Packard, and many more cutting-edge computer companies that were started by Stanford alumni and faculty and continue to be led by them.
It is said that if Stanford alumni created their own country, it would have one of the world's ten largest economies. Stanford is dubbed the "billionaire factory."
With an emphasis on engineering and science, the Technical University of Denmark teaches engineers at all levels, from bachelor's to master's to doctoral.
More than 2,200 professors and lecturers who are also active researchers are responsible for all of the institution's teaching, supervision, and course development.
Hans Christiaan Orsted established the Technical University of Denmark (DTU) in 1829 with the intention of establishing a polytechnical institution that would assist society through the natural and technical sciences. As a result of this aim, this institution is today recognized internationally as one of the top technological universities in Europe and the world.
DTU focuses a significant emphasis on the creation of technology that creates value for people and society, as evidenced by the university's close collaboration with industry and enterprises.This is also regarded as one of the best Petroleum Engineering Universities.
Texas A&M is one of the world's preeminent academic institutions, with research expenditures exceeding $892 million in fiscal year 2016.
According to the National Science Foundation, Texas A&M University ranks sixteenth in the nation for total research and development expenditures with over $866 million, and sixth in NSF funding.
This leading institution in Petroleum Engineering Universities. is renowned for providing an affordable education of world-class quality. Twenty-six percent of students are the first in their family to attend college, and nearly sixty percent graduated in the top ten percent of their high school class.
National Merit Scholars enrolled at the second-ranked public university in the United States, Texas A&M University.
Consistently ranked in the top 10 colleges in the United States in terms of the number of scientific and engineering doctorates conferred, and among the top 20 in terms of the number of doctorates awarded to underrepresented minorities.
Researchers from Texas A&M University do research on every continent, with more than 600 projects ongoing in more than 80 nations.
The Texas A&M faculty contains three Nobel laureates and 53 members of the national academies of Sciences, Engineering, Medicine, the American Academy of Arts and Sciences, the American Law Institute, and the American Academy of Nursing.
McDougall School of Petroleum Engineering at the University of Tulsa is acknowledged as one of the best Petroleum Engineering Universities in the world. A variety of graduate and undergraduate degree programs are available, with the B.S. program approved by the ABET Commission on Engineering Accreditation.
Typically, a Bachelor's degree can be earned in four years, from introductory mathematics and physical science courses to more sophisticated drilling engineering and petroleum economics classes. Through the school's Minor degree program, students from various academic disciplines can learn more about Petroleum Engineering.
In Scotland, only the University of Aberdeen offers an undergraduate Petroleum Engineering curriculum. The institution provides four-year Bachelor's (BEng) and five-year Master's (MEng) degree programs in the subject. Students who meet the prerequisites may switch from BEng to MEng or vice versa until the second semester of Year 4.
This renowned petroleum engineering institution's program is aimed to provide students with understanding in all engineering disciplines by the end of their second year, so enhancing their career flexibility.
Multiple engineering programs at the University of Oklahoma are certified by the Engineering Accreditation of ABET, making it one of the world's leading petroleum engineering Universities. The program's Bachelor's degree takes 127 credits to be completed in approximately four years.
Students can also participate in an expedited program that allows them to earn both a Bachelor of Science in Petroleum Engineering and a Master of Science in Petroleum Engineering or Business Administration simultaneously.
Additionally, the institution is renowned for its student groups and mentoring opportunities. This allows students to interact with other petroleum engineering experts and expand their professional network.
Montanuniversität Leoben is renowned for its exclusivity and individual attention to each student, and is regarded as one of Austria's best petroleum engineering universities. The modest student-to-faculty ratio optimizes the learning experience for students, since leading scientists and academics are able to provide abundant and more targeted supervision.
With an employment rate of 85 percent for graduates, the school's comprehensive petroleum engineering degree offers an excellent foundation for budding engineers. To equip them for their career, they must receive a Bachelor of Science in petroleum engineering as a prerequisite.
This comprises of six semesters over the course of three years. In addition to other graduate degrees, the school provides a double degree or Joint International Master in Petroleum Engineering.
15. University of Southern California
USC employs units instead of credits, and online petroleum engineering courses range from 3 to 4 units. To graduate with a cumulative GPA of at least 3.0, 28 units are necessary. The curriculum will include fluid flow and transport processes in porous media, geomechanics for energy and the environment, formation data sensing with well logs, and drilling technology and subsurface methodologies.This is also regarded as one of the best Petroleum Engineering Universities.
16. Robert Gordon University
The Aberdeen-based Robert Gordon University is a famous UK leader in oil, gas, and petroleum education, training, and research. The University has more than four decades of experience in the decommissioning industry and has just introduced a state-of-the-art decommissioning simulator. The programme at RGU integrates engineering theory with contemporary industry experience.
17. Colorado School of Mines
The Colorado School of Mines is one of the best institutions in the nation for petroleum engineering Universities. Mines is a public school of moderate size located in the major suburb of Golden. A Best Colleges ranking of #59 out of 2,241 schools indicates that Mines is an excellent institution.
In the most current data year, approximately 86 petroleum engineering students graduated from Mines with this degree. When they enter the workforce, petroleum engineering graduates from Colorado School of Mines earn $10,105 more than the average graduate in their field.
18. University of North Dakota
The University of North Dakota is a rather big public institution located in the tiny city of Grand Forks. A Best Colleges ranking of #257 out of 2,241 institutions indicates that UND is an excellent institution overall.
Approximately 53 petroleum engineering students graduated from UND in the most recent year for which data is available. In their early careers, petroleum engineering degree recipients earn an average of $84,111.
19. Missouri University of Science and Technology
Missouri University of Science and Technology is a public institution with a sizeable student body, located in the distant town of Rolla. A Best Colleges ranking of 124 out of 2,241 institutions countrywide indicates that Missouri University of Science and Technology is an excellent institution.
In the most current data year, there were approximately 34 petroleum engineering graduates from Missouri University of Science and Technology. Students that graduate from the petroleum engineering program report an average starting salary of $80,609 in their early careers.
20. Louisiana State University and Agricultural & Mechanical College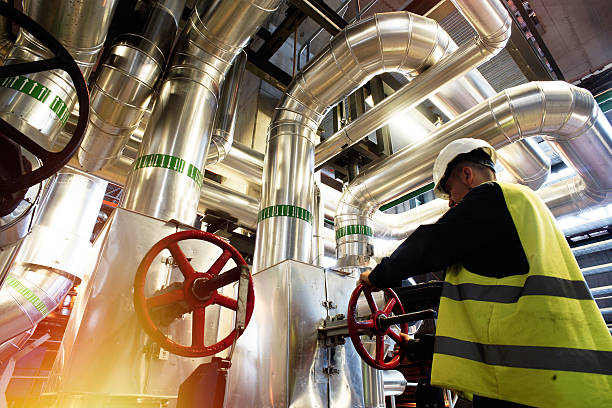 Louisiana State University is a somewhat big public institution located in Baton Rouge, a city of moderate size. This institution ranks second out of 29 schools in Louisiana in terms of overall quality.
In the most recent year for which we have data, roughly 74 petroleum engineering students graduated from Louisiana State University with this degree. Students who acquire a degree in petroleum engineering earn around $75,560 in their early careers.This is also regarded as one of the best Petroleum Engineering Universities.
Frequently Asked Questions about Petroleum Engineering Universities
Is demand for petroleum engineering high?
The projected job growth for petroleum engineers between 2020 and 2030 is 8%, which is about average for all occupations. Over the next ten years, employment opportunities for petroleum engineers are anticipated to average 2,100 every year.
Is petroleum engineering challenging?
Petroleum engineering, like many other engineering degrees, is viewed as a difficult program to complete by many students.
Is petroleum engineering a promising profession?
Petroleum engineering is advantageous not just for employment opportunities, but also for those who care about the environment. Engineers in the petroleum business provide the globe with energy while safeguarding the environment for future generations.
Which institute is best for petroleum engineering?
IIT Bombay - Indian Institute of Technology. ...
IIT Madras - Indian Institute of Technology. ...
Chandigarh University, Chandigarh. ...
Presidency University, Bangalore. ...
School of Engineering, University of Petroleum and Energy Studies, Dehradun. ...
Manipal University, Jaipur.
What is the highest degree in petroleum engineering?
the highest engineering degree offered is a doctorate.
Which country is best for petroleum engineering?
Petroleum Engineering in Cyprus.
Petroleum Engineering in UK.
Petroleum Engineering in USA.
Petroleum Engineering in Malaysia. Etc.
Is studying petroleum engineering hard?
If you want to work for large oil producers such as Shell or Chevron, you must maintain a high GPA. This is what makes petroleum engineering difficult. There is a significant difference between being an average student and graduating with a degree in Petroleum Engineering and graduating with a high GPA.
How long is petroleum engineering course?
Typically, petroleum engineering programs last five years. In the fifth year, however, you are tasked with executing various practical projects. After getting a bachelor's degree, it is possible to pursue a master's degree in the same subject.
Conclusion
Ultimately, we have been able to walk you through several essential petroleum engineering concepts in this article.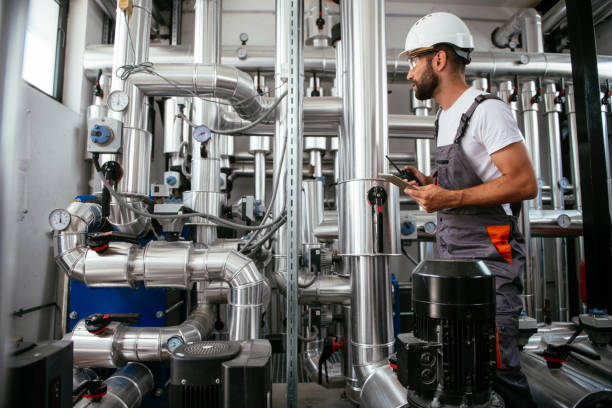 We have included a list of some of the top petroleum engineering universities in the world. In addition, we provided a list of the best petroleum engineering universities in Europe and the United States.
However, we hope that this list assists you in locating the university that best fits your professional goals.