10 Best Performing Arts Boarding High Schools: Skill and creativity can be optimally utilized to produce the finest results. One approach to sideline all distractions while harnessing the best of talents and creativity is by acquiring time management skills.
These Best Performing Arts Boarding High Schools are an excellent alternative for students who wish to maximize their high school experience. But, choosing the best for your talented ward may prove difficult. Thus, this compilation of Best Performing Arts Boarding High Schools is to aid you to pick the greatest choice.
Typically, boarding institutions have a technique of teaching pupils personal management skills. Students who are very talented in the performing arts are assisted by boarding schools to maximize their abilities.
The multiple benefits of boarding schools for students in the performing arts will be examined in this paper. Nonetheless, you should consider a variety of criteria while deciding which school your child will attend.
This article has developed a list of the Best Performing Arts Boarding High Schools. It Xrays some ranking indicators and the living condition of performing arts students in each boarding high school. A glance at the table of contents will give an outline of what is covered in this article.
What is the definition of Performing Arts?
Art is the application of human inventiveness and creative ability. It is the capacity to produce something for aesthetic purposes. Art focuses primarily on the aesthetics of sculpture or works created primarily for their aesthetic or emotional appeal.
Performance arts on the other hand is a form of art done in front of an audience. Unlike sculpture and other art forms that do not necessarily require the physical presence of an audience, performing arts relate to drama, music, and dance.
Included in the definition of performing arts are acting, dance, physical theater, and sound design. Generally speaking, performing arts are performed by trained professionals in theaters, opera houses, open stages, tents, circuses, and even the street.
Looking for a boarding school for girls for your daughter? Here are the Top boarding schools in the world for girls.
How Much Does it Cost to Attend a Performing Arts Boarding School?
According to assessments of boarding schools, the average annual tuition for American students is $56,875 per year. Essentially, boarding schools establish their price ranges depending on a variety of elements, the most significant of which is the level of services provided.
Private boarding schools for the performing arts tend to be more expensive than public ones. The least expensive boarding schools in the United States, such as Christian High School and Lustre MT, charge less than $20,000 per year. In general, boarding high school tuition ranges from $9,600 to more than $90,000 per year.
Even though performing arts boarding schools tend to be pricey, they provide financial aid to deserving and financially disadvantaged students.
This post will discuss financial aid for boarding high schools to assist you in making the best decisions.
This simply implies that your ward can attend expensive boarding high schools provided they receive financial aid from the high school or a number of fully-funded scholarships for high school students.
List of the Best Performing Arts Boarding High Schools 
The following is a list of the Best Performing Arts Boarding High Schools:
1. Interlochen Arts Academy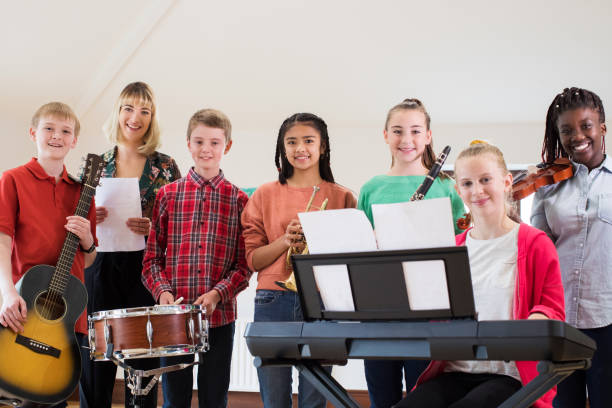 This Best Performing Arts Boarding High Schools is the nation's first boarding high school for the arts. It has generated more than 500 talented artists from 44 U.S. states and 29 nations.
This is an excellent alternative for your ward who is artistically inclined or devoted. This Best Performing Arts Boarding High Schools provides pre-professional instruction in music, dance, theater, visual arts, creative writing, and comparative arts.
Also, students take classes from a rigorous academic curriculum that both prepares them for college and enables them to flourish in the arts and beyond.
This distinguished arts high school offers boarding to students in grades 9 through 12. The curriculum permits students to devote at least four hours every day to their chosen art discipline. Artist-educators with superior training and skill instruct students.
In a nutshell, this high school for the performing arts annually places its students in the nation's greatest orchestras. In fact, it has performed for professional dance organizations and appeared on stage and film. Students have gone on to publish remarkable works of poetry and prose.
The majority of these paintings are shown in its most prestigious galleries and television studios. In conclusion, regardless of hefty tuition, students receive value for their money. No wonder they dominate the entertainment industry after graduating.
2. The arts-focused Walnut Hill School
Walnut Hill School for the Arts is a 9th-12th grade independent boarding and day high school. In addition, it provides a postgraduate year. In general, classrooms provide transformative learning experiences.
This secondary school for the performing arts in Natick, Massachusetts offers boarding services to both male and female students. According to Niche.com, it is the second-best performing arts school in the United States.
This Best Performing Arts Boarding High Schools, founded in 1893, is situated on 36 acres of property and offers a rigorous and cutting-edge curriculum. It is a theatre boarding school that provides unmatched instruction in dance, music, theater, visual arts, and writing.
Students may also enroll in cinema and media arts courses. Every program is intended to foster students' development as courageous artists, inquisitive learners, and conscientious citizens.
While 80 percent of its students have access to its dorms, more than 305 of them get need-based financial aid.
3. Idyllwild Arts Academy
This is one of the Best Performing Arts Boarding High Schools in the United States. In fact, Niche.com ranks it as the number one art school in the United States.
A staff study of this California boarding high school for the performing arts reveals that pupils enjoy a diverse artistic atmosphere. Programs are designed to help students realize their fullest potential.
This Best Performing Arts Boarding High Schools is open to kids in grades 9 through 12, and both boys and girls can benefit from this art institution.
This boarding high school for the performing arts with a 206-acre campus was founded in 1986 and offers a dual curriculum in college preparation and pre-professional arts.
In short, it is an extraordinary musical theatre boarding school with an exceptional musical program.
4. Beacon Hill School
Annie Besant, Aldous Huxley, J Krishnamurti, Guido Ferrando, Robert Logan, Louis Zalk, and Rosalind Rajagopal created this private art high school in 1946.
This California performing arts school is located on 520 acres in the resort town of Ojai and offers a challenging college preparation curriculum that promotes creative expression, sustainability, and diverse thinking.
This Best Performing Arts Boarding High Schoolsprovides over twenty art options, as well as competitive and recreational athletics. Students are exposed to a travel and experience education program with a student-to-teacher ratio of 4:1.
More than 88 percent of pupils at this arts high school are engaged in the boarding program. Despite the cost of tuition, 38% of students at this California art boarding school get some type of financial aid.
5. ALABAMA SCHOOL OF THE FINE ARTS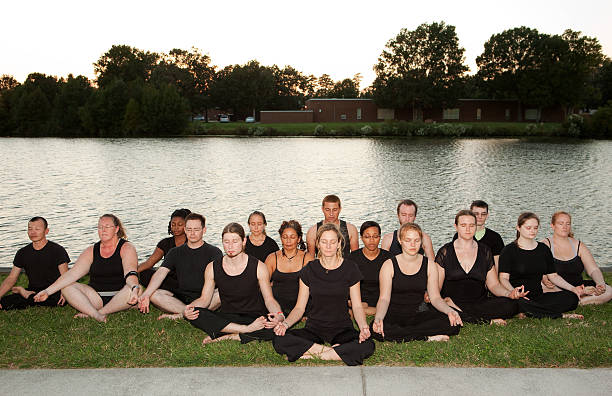 The Alabama School of Fine Arts in Birmingham is one of the Best Performing Arts Boarding High Schools for your child. It provides coeducational boarding for students in grades 7 through 12.
Students are admitted to this school on the basis of their applications, exam scores, auditions, and interviews.
This Best Performing Arts Boarding High Schools for the arts should be one of your top choices, especially if you are seeking for affordable quality.
Obviously, it is the only high school that offers free arts specialization. The curriculum is fundamentally designed to allow students to spend more than three hours per day on their area of expertise.
Moreover, this Best Performing Arts Boarding High Schools offers six college ready majors: creative writing, dance, visual arts, theater, music, and mathematics and science.
Ninety percent of students who graduate from this program often excel in extracurricular activities in four-year colleges.
6. The Masters Institution
The Masters school is a boarding school that prepares students for college. Although it offers a strong college preparatory curriculum, it also contains very demanding and diversified arts subjects.
This Best Performing Arts Boarding High Schools is renowned for its outstanding fine arts programs.
This art boarding school has spawned a large number of artists in the country's streets. They provide an exceptional art program in the visual arts, music, and dance.
Although the school adopts the Harkness method, it sets it alongside creativity and enjoyment.
This New York performing arts high school, according to boardingschoolreview.com, serves nearly 400 students in grades 7 through 12.
Established in 1877, the institution's community service program serves as its driving philosophy.
At this Best Performing Arts Boarding High Schools, students can choose between a five-day or seven-day boarding package. To learn more about this payment plan, please visit the school via the link provided below.
7. St. Johnsbury Academy.
St. Johnsbury Academy (SJA) is a coeducational, independent, private boarding and day school located in St. Johnsbury, Vermont, in the United States.
It is one of the Best Performing Arts Boarding High Schools. It blends the facilities and opportunities of a major independent school with those of a small boarding school.
This Best Performing Arts Boarding High Schools provides more than 200 courses, including advanced placement, fine and performing arts, languages, and others.
It is open to both male and female students in grades 9 through 12 and has an average class size of 12 students.
This article recognizes the school's remarkable success in fostering innovation and graduating students who dominate the music business.
8. San Domenico High School
San Domenico School is California's oldest independent school. It is a California art boarding school situated on 515 acres of property.
It provides day and boarding programs for kids in ninth through twelfth grade, with approximately 40 percent of its pupils living on campus.
This Best Performing Arts Boarding High Schools incorporates arts into its rigorous college preparatory curriculum.
Programs are intended to assist children in learning, studying, maximizing their potential, and discovering their purpose as early as possible.
The site of the school contains a world-class music conservatory, athletics center, art building, swimming pool, equestrian arena, and tennis court.
These facilities provide students with the best art education possible, enabling them to become outstanding students, outstanding individuals, and the next generation of worldwide artists.
Check out: The Best Art Schools in Philadelphia
9. Cambridge School of Weston
From its founding in 1886, the institution has been at the forefront of educational innovation.
This Best Performing Arts Boarding High Schools acknowledges John Dewey's student-centered philosophy.
The philosophy supports immersive and active learning. So, the curriculum at this boarding school for high school students was tailored to the interests of each student.
Courses and programs are redesigned to assist students in developing and refining the skills necessary to become productive members of society. It provides specialized dance, music, theater, and visual arts classes.
It is among the greatest boarding schools for music programs. This residential school for high school students awakens pupils to their particular abilities on purpose.
So, it is an excellent alternative for your ward who appears to have a passion for art, whether it be performing arts, visual arts, or fine arts.
FAQs On Best Performing Arts Boarding High Schools
Do boarding schools perform better?
According to Forbes, students who attend boarding schools succeed significantly higher than private day and public school students.
What age is best for boarding school?
It all depends on when your child is ready, but here in the U.S., the most common entry points for boarding school are 9th and 10th grades, so students are between the ages of 14 and 16. Many schools offer the option of a post-graduate year for 18 or 19-year-olds.
Is performing arts a good career?
This can be a demanding career, with eight shows a week being the norm, and competition for roles is fierce. However, as with acting and dancing, there's no reason you can't succeed as a musical theater performer if you're determined, talented and passionate about what you do.
How many years course is performing arts?
Well, at undergraduate level, most performing arts degrees are three or four years long but this will largely depend on where you study. They are usually awarded as bachelor of arts (BA) degrees, or less commonly, bachelor of performing arts (BPA).
Also read