12+ Best Nail Tech Schools in Indianapolis!
There are various Best Nail Tech Schools in Indianapolis, making it difficult to choose the finest one. This post has been written to alleviate your strain.
The world of nails is interesting and degree-granting. If you're looking for a job in the beauty business, being a nail technician is a good option. The field is expanding rapidly and offers numerous employment prospects. You can work at salons and spas, or you can start your own company.
Nail technician programs are a wonderful way to enter this exciting industry.
Also read: Top 10 Nail Tech Schools in St. Louis Mo
Enrolling in an accredited institution that offers great educational programs that prepare students for professional jobs as nail technicians is the best method to become a nail technician.
This article examines the Best Nail Tech Schools in Indianapolis that provide hands-on instruction and practical experience.
What are the Licensing Requirements for Best Nail Tech Schools in Indianapolis?
Aspiring nail technicians in Indiana must complete 450 clock hours at a school with state accreditation and pass the state board exam.
The state examination comprises of both a written and practical portion, so students must be well-versed in the technical specifications for nail care and basic cleanliness and safety protocols.
Students should not worry about failing the exam the first time because it can be retaken. But, since testing fees must be paid for each attempt, it is preferable to ensure that you can pass the first time with a good program.
The state will ensure that students who require special accommodations receive the necessary support and access to finish the examination.
What are the educational prerequisites for Best Nail Tech Schools in Indianapolis?
To ensure that pupils are adequately prepared for state exams, basic training programs must include the following subjects:
Easy techniques for pedicure and manicure,
Effective chemistry
Customer satisfaction and guest enjoyment,
Basic business management
Sculpting,
Sanitation and protection,
Practical training
Preparing for state examinations.
Prospective students should verify that the institutions they are considering offer courses that address these core requirements as well as the latest nail art and fashion trends.
Check out: 10 Best Esthetician Schools in Houston
List of the Best Nail Tech Schools in Indianapolis
The following is a list of the Best Nail Tech Schools in Indianapolis:
1. PJ's Cosmetology College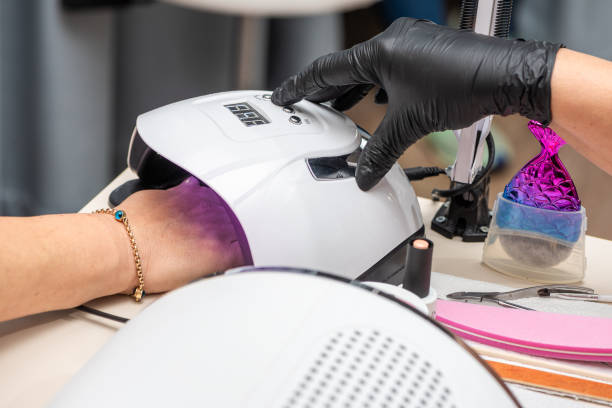 This is among the Best Nail Tech Schools in Indianapolis. In addition to teaching its students the skills necessary to become successful, independent, and in-demand cosmetologists, PJ instills in them a sense of self-worth and an aptitude for creativity.
Because all of PJ's graduates find employment in the profession after graduation, hairstyling is a substantial component of the curriculum and a highly sought-after skill.
There are opportunities for financial aid. It is ideal for students who wish to cultivate a strong sense of community and expertise in their respective disciplines.
This institution provides training for the Indiana Esthetician License and the Indiana Nail Technician License.
It is rumored that attending PJ's College of Cosmetology has a number of benefits, including outstanding instructors, hands-on instruction, and superb professional preparation, in addition to being reasonable.
Their tuition is $15,100, while the cost of their supplies is $2,375. The nail technician program lasts fourteen months.
2. The Salon Professional Education Program
TSPA feels it is vital to support students in realizing their full artistic potential, despite the fact that they are just beginning a long, creative career.
They adhere to a curriculum designed collectively by the renowned Redken 5th Avenue salon in New York City. It is one of the top schools for nail technicians in Indianapolis.
This curriculum equips students with the technical knowledge and marketing, business, and customer service skills necessary for post-graduation employment. This strategy reduces or eliminates the demand for a "apprentice" period in salons and can provide graduates with a competitive advantage in the marketplace.
The fact that no other university in Indiana uses this cutting system may be one of the contributing factors to TSPA graduates' 80 percent employment record. Strong on-time completion rates and an outstanding career services section may also indicate that the school's alumni finish what they begin.
The most elegant and historic floor in the state is the Academy floor. The institution provides instruction in both business and fashion. Scholarships are available to qualified students.
Their students, recent graduates, and staff strive every day to present guests with a pleasant and enjoyable experience. You will apply technical abilities to real clients while obtaining personalised training from highly qualified experts.
In addition to strengthening your skills in health and beauty, you will also learn customer service, interpersonal and group communication, and business administration.
Their tuition is $14,590, while the cost of their equipment is $2,000. Their program lasts for eleven months.It is among the Best Nail Tech Schools in Indianapolis.
3. Harwood Beauty College
Their program is ten months long, tuition is $12,650, and the cost of their equipment is $1,150.
The well-known, family-run Harrold Beauty Academy is currently managed by the fourth generation of the family. It is one of the Best Nail Tech Schools in Indianapolis.
Owing to its 86 percent job placement rate and low student loan debt rates, the school is an excellent option for frugal students despite its below-average tuition expenses.
The university does not discriminate in its admission, hiring, or graduation policies based on color, sex, race, age, ethnic origin, religion, marital status, or sexual orientation, and it does not enroll or admit students who are already enrolled or accepted at a comparable academic institution.
This school offers training for two credentials, including the Indiana Cosmetology License and the Indiana Cosmetology License (Esthetics).
4. The Kaye's Beauty School
This Indianapolis nail technician school boasts a high record of on-time graduation. As their pupils graduate, they are well-versed in the most modern hair style techniques.
The institution lays a heavy emphasis on individualized instruction.
Their tuition is $15,685, their kit is $1,940, and it will take you 12 months to complete the program.
5. Ravenscroft Beauty School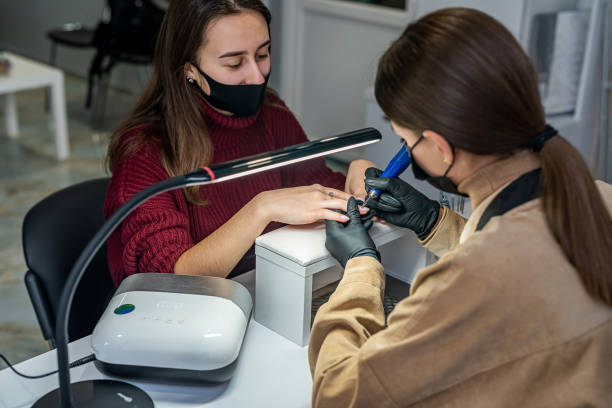 There is an additional fantastic nail technician school in Indianapolis that may pique your curiosity. As a result of Ravenscroft's 50 years of experience and curriculum, students can master the full range of cosmetology skills through classroom instruction and real-world application.
Despite the fact that this school's tuition is cheaper than the national average, they provide an exceptional value.
Their package is priced at $1,500. You will be required to pay $13,050 for tuition. This curriculum must be completed within a single year.Hence, it is one of the Best Nail Tech Schools in Indianapolis.
6. Ideal Beauty Institute
Their tuition is $12,850, their kit is $1,680, and their program is 11 months long.
Ideal Beauty Academy made our list because to the high number of graduates who completed their programs on time, below-average tuition costs, and low median student loan debt.
The school's programs are designed to educate and motivate students to become professionals, as well as provide them with the required skills to qualify for cosmetology licenses provided by the state.It is also among the Best Nail Tech Schools in Indianapolis.
7. Rudie's Beauty Culture School
The nine-month program is the shortest in Indianapolis, and 85 percent of students complete it on time. Rudie's School of Beauty Culture offers students practical training, study time, and on-the-job training, which together assist students catch up quickly.
Over 83 percent of graduates find jobs immediately following graduation. It is among the finest nail technician schools in Indianapolis.
The duration of the curriculum is nine months, their kit costs $1,599, and their tuition is $15,630.
8. Textures Institute of Beauty Therapy
This is one of the Best Nail Tech Schools in Indianapolis.
The Institute offers the same cutting-edge instruction as other cosmetology institutions. Nonetheless, it goes above and above to interact with and build ties with organizations such as the Indiana Black Expo in order to attract and expose students to the real world.
Good ratings include a 75 percent on-time graduation rate and an 89 percent employment rate. Textures' tuition includes a business training component. Both scholarships and VA benefits are accepted at this institution.
You will be charged $14,800 for tuition. Their package costs $700, and the duration of their program is 19 months.
9. Vincennes College of Beauty
Vincennes University is the only institution that meets all three requirements for a perfect score, in addition to having one of the lowest tuition rates on our list:
A success rate of 75%
A placement percentage of 96%
Low median student loan debt
It is one of the Best Nail Tech Schools in Indianapolis.
This institution has a great deal to offer because it includes business skills in its curriculum.
The Higher Learning Commission has granted Vincennes University accreditation (HLC). This institution provides one credential, Cosmetology License, which has received the most positive feedback.
Their tuition is $11,075 per year. Their equipment costs $1,100. One year is the duration of their program.
10. University of Tricoci's Beauty Culture
At Tricoci University, the availability of options for each student's situation is a primary priority. Tricoci University offers a path to cosmetology, regardless of whether you are a recent high school graduate or have been in a job you despise for years.
Assistance for job placement are available for graduates. Also, numerous grants and need-based scholarships are available to encourage qualified individuals. VA benefits are accepted as well.
Their tuition is $17,250, their equipment costs $2,950, and the duration of their program is one year.
11. Don Roberts Beauty School, Inc.
The Don Roberts Beauty School in Indiana supports its students in completing the required 450 hours of instruction for approximately $9,000.
All essential textbooks and equipment are included in the cost of their study. Due to the institution's year-round enrolment and quarterly class schedule, prospective students rarely have to wait too long to begin their studies.
As only one program can be enrolled in at a time, students who intend to pursue additional cosmetology education in Indiana should typically complete this one first, as it is one of the simplest and quickest to complete.
Any additional courses that students wish to enroll in will accept transfer credits from other programs.
12. Indianapolis Aveda Fredric's Institute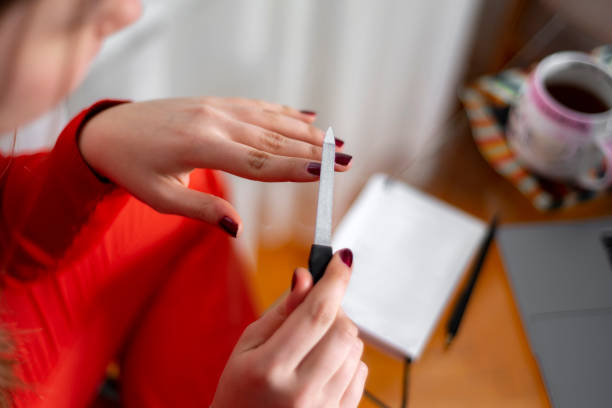 The Aveda Fredric's Institute was founded to cultivate some of the most influential businesspeople in the fields of whole body wellness, makeup, hair, skin, and nail esthetics.
The manicuring program is available at no additional cost to only graduates of the Aveda Fredric's Institute Esthetics Program in Indianapolis who are in good standing (aside from student kits and books).
The Aveda Fredric's Institute can assist you in preparing for an exciting career in nails. Our approach stresses the use of genuine floral and plant essences in nail training. After completion, you will be prepared to take the state license exam in Indiana.This is also regarded as one of the Best Nail Tech Schools in Indianapolis.
FAQs On Best Nail Tech Schools in Indianapolis
How much is a nail technician license in Indiana?
Through the Indiana State Board of Cosmetology and Barber Examiners, you can sign up to take your licensing exams after you pay a $92 licensing and testing fee.
How long is nail tech school?
How Long Does It Take to Complete a Nail Technician Program? Most nail technician programs take an average of 300 to 600 hours to complete. Program start times and lengths vary, but you can typically complete a nail tech program between three to nine months depending on your ability to attend school part- or full-time.
Is becoming a nail tech worth it?
In addition to a growing number of nail tech positions, there are plenty of other reasons why being a manicurist and pedicurist is so great. One of them is a steady income. It's important to remember that nail specialists have unlimited income potential, depending on how much they're willing to work.
What is a nail technician called?
Manicurists and pedicurists, sometimes called nail technicians, work exclusively on the hands and feet to groom fingernails and toenails. A typical service involves soaking the clients' hands or feet to soften the skin in order to remove dead skin cells and artificial nails.
Also read