Best Geology Schools in the World!
Geologists' expertise is required daily for a variety of services they provide. This article lists some of the Best Geology Schools in the World where you can receive training.
The primary objective of pursuing a geology degree is to comprehend how the earth's resources have been used to better the world and how the future sustainability of these resources can be improved.
Typically, geology students conduct research to locate rocks containing valuable metals, plan the mines that will produce them, and devise extraction techniques. Similar efforts are made to locate and extract oil, natural gas, and groundwater.
Check out: Top 20 Free Online Real Estate Courses With Certificate
What is Geology?
Geology, as defined by Wikipedia, is a science concerned with studying the Earth, the rocks of which it is composed, and the mechanisms by which they change through time.
Geology as a career is a very interesting and fulfilling vocation. Geologists have professional prospects in a range of contexts. They can find work in natural resource corporations, environmental consulting firms, government agencies, and colleges where they can assume positions as lecturers.
Hence, we may say a geologist tries to understand the past of the planet we live on and then use this information to anticipate the future better and explain current events.
What are the criteria to become a geologist?
If you want to become a geologist, you would normally require at least a bachelor's degree for most entry-level work. Students may need to pursue a profession in geoscience, environmental science or any other related course.
Several geologist careers require a master's degree. Typically, this is for specialized employment. Nonetheless, students should anticipate to spend approximately four years earning a bachelor's degree in geology and an additional two to six years pursuing a master's or doctorate.
List of the Best Geology Schools in the World 
The following is a list of the Best Geology Schools in the World:
California Institute of Technology
Swiss Federal Institute of Technology Zurich
University of California–Berkeley
Harvard University
Massachusetts Institute of Technology
Princeton University
University of Washington
University of California, Los Angeles
University of Oxford
Columbia University
1. California Institute of Technology
Students to Teacher ratio: 6:3
Accreditation: Yes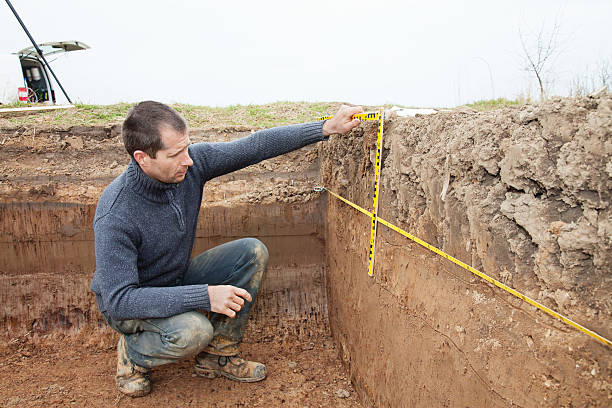 The California Institute of Technology is one of the Best Geology Schools in the World . It is located in the United States, in Pasadena, California. 55% of the school's about 2,200 students are enrolled in graduate-level programs.
The institution has awarded over 254 bachelor's degrees, 122 master's degrees, and 180 doctoral degrees over the years.
The CALTECH research reputation is ranked fifth. Geology researchers at CALTECH study tectonics, petrology, and geological hazards both in the laboratory and around the world.
2. Swiss Federal Institute of Technology in Zurich
According to USNEW, the top university in Switzerland is ETH Zurich, which is ranked number 25 in the world. The university's geology program has been regarded as the second-best in the world.
The Geology Major introduces students to the concepts and tools necessary to examine the diverse qualities of rocks and minerals and to comprehend Earth's dynamic processes.
Nonetheless, the school provides two geology programs. The institution provides bachelor's degree programs for undergraduates and master's degree programs for postgraduates.Hence, it is regarded as one of the Best Geology Schools in the World.
3. University of California–Berkeley.
The University of California, Berkeley is one of the Best Geology Schools in the World . The school is only 15 miles away from San Francisco.
UC—Berkeley, as it is affectionately known, provides approximately 350 degree programs. Bachelor's and master's degree programs are available for those interested in geoscience courses such as geology.
One of the top research facilities is located at Berkeley. The research is undertaken in academic department labs, research centers, and some of the school's museums and biological field stations operated by the university.
4. Harvard College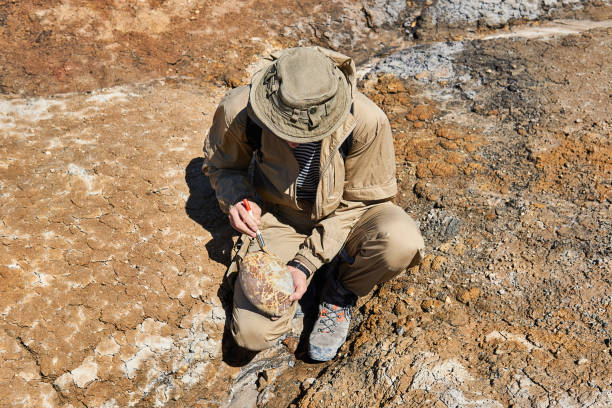 Harvard's geology department is one of the Best Geology Schools in the World . Harvard provides exceptional chances for Earth and Planetary Science students (EPS).
Students have the option of specializing in geological science, environmental geoscience, solid earth geophysics, geochemistry, geobiology, atmospheric and ocean science, and planetary science.
The Geology program at Harvard includes field, laboratory, and computer studies in order to better comprehend geological processes and rock records.
This institution offers a wide variety of degree programs, which is an intriguing fact. Geology undergraduate and graduate degrees are available at Harvard University.
Check out our list of Current Geology Scholarships if you're interested in pursuing a degree in geology (APPLY NOW)
Also read: Best Ballet Schools in the World
5. Massachusetts Institute of Technology
MIT's College of Earth, Atmospheric, and Planetary Sciences is one of the Best Geology Schools in the World . At MIT, both undergraduate and graduate students have numerous possibilities to obtain research experience at one of the college's numerous lab facilities. The MIT Nuclear Reactor Laboratory is one of the largest university research reactors in the United States.
MIT invests roughly $675 million annually in research, with Lincoln Laboratory and Department of Defense research receiving extra federal money.
At MIT, students can discover courses such as geobiology, geophysics, and geochemistry.
The Program in Geophysics (PG) is the EAPS academic research program devoted to geophysics.
The Program in Geology, Geochemistry, and Geobiology (PGGG) is a program of academic research that investigates the creation and evolution of Earth, other planets, and life.
6. Princeton University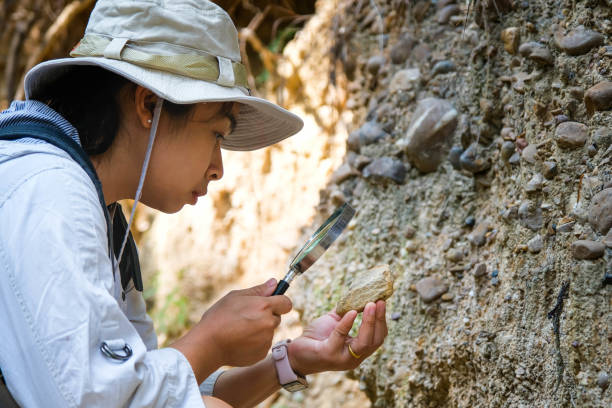 The geology department at Princeton University is one of the Best Geology Schools in the World . The Department of Geosciences at Princeton University is a leader in solid earth, environmental geosciences, and oceanography/climate science research.
Through research and instruction at all levels, the staff and students address key social concerns such as climate change and geologic hazards.
The programs offered at Princeton University range from undergraduate to graduate studies.
FAQs On Best Geology Schools in the World 
Which field of geology is in demand?
Popular roles include exploration and production, water supply, environmental engineering and geological surveying. Other areas include environmental planning, geo-conservation, hydrogeology, teaching and communication. Employment is often found within: the oil, gas and petroleum sector.
Is BSC geology worth it?
Geology as major is a decent choice to opt for , and gives a wide range of career options unlike other subjects.
Is geology in high demand?
Employment of geoscientists is projected to grow 5 percent from 2021 to 2031, about as fast as the average for all occupations. About 2,400 openings for geoscientists are projected each year, on average, over the decade.
Is geology a stable career?
Yes, being a geologist is a good career.
This is because, despite the downturn in the mineral resources sector, the long-term job outlook for geologists is positive as the number of new geology graduates is not projected to meet expected needs.
Also read