10 Best Freelance Platforms For Developers!
As your digital startup or business grows and continually releases new features, you may feel the need to extend your software development staff at some point.
By advertising a job description, you will receive hundreds of irrelevant CVs, but the true talent will not be actively seeking new chances.
Furthermore, it may be too expensive for you to hire an in-house developer for short-term projects, and you may not fulfill your company's end-of-day goal.
Therefore, one answer to the proliferation of software developers is to discover and hire freelance developers so that tasks may be completed efficiently and on time.
In this article, we will provide a list of the Best Freelance Platforms For Developers.
What are Freelance Platforms?
Freelance platforms are a meeting place where qualified and skilled freelancers from all over the world may find work and be compensated.
Moreover, these platforms allow businesses identify and recruit freelancers for temporary positions or specific tasks.
These platforms provide a marketplace where organizations can peruse the profiles of freelancer candidates based on their talents, experience, geography, and other factors.
In addition, these capabilities enable people and businesses of all sizes to outsource work on projects requiring specialized skills or additional staff, allowing full-time employees to concentrate on other company tasks.
Some platforms specialize on locating freelancers with certain abilities, such as writing, design, or programming, whilst others offer marketplaces for professionals with a variety of skills.
Website types for employing freelance developers
In terms of hiring processes, talent quality, and cost, there are three categories of freelance developer websites.
Understanding this distinction will allow you to select the best platform for hiring freelance developers who can properly meet your business's needs. These are the three categories:
Bidding websites
Websites with a shopping cart
Validated talent sites
1. Bidding Websites
When it comes to employing freelance developers, bidding platforms are comparable to conventional job boards.
You can publish a job demand together with a budget on these platforms, and freelance developers will bid on the project.
Although these platforms provide quantity and affordability (since freelance coders bid at varying price points), quality is neither assured nor readily identified.
Some of these platforms lack evaluative procedures and rely mainly on client feedback and ratings. However, these are inadequate markers of skill and are susceptible to fraud.
2. Websites based on orders
These Best Freelance Platforms For Developers are comparable to websites for soliciting bids, however they cater to smaller projects.
Order-based freelance websites are online marketplaces where creative and technical freelance experts can make money by selling their services as 'products'
The emphasis is on presenting highly specialized skill sets and promoting one-time task orders as opposed to larger projects.
As a result, the entrance barrier for freelance developers to register and land projects on these platforms is lowered, discouraging the application of top-tier talent.
Thus, order-based websites are not suggested for hiring freelance developers for long-term projects.
3. Vetted talent websites
Best Freelance Platforms For Developers like talent platforms that have been approved. This saves them time that would have been spent searching for related projects.
In addition, the primary objective of vetted talent websites is to cultivate a community of highly-skilled, top-tier freelance developers who are always positioned for project success.
This methodology enables clients to collaborate with highly chosen talent, saving them the time and effort of conducting rigorous screening themselves.
List Of The 10 Best freelance platforms for developers
The following is a list of the Best Freelance Platforms For Developers:
1. Toptal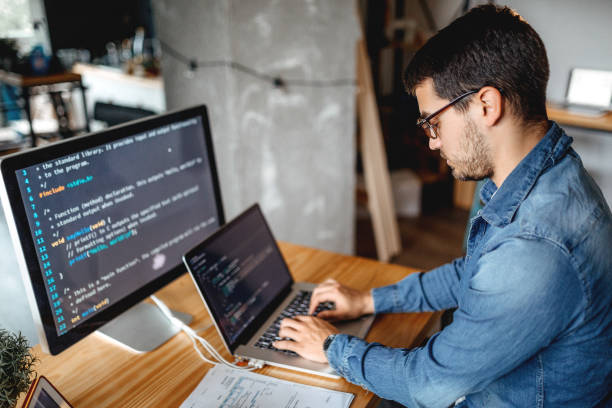 Toptal is a systematized freelance network that matches clients with the ideal developer for their project requirements.
Prior to accepting work, however, you must pass a test and be vetted by Toptal's experts.
Its multi-stage screening procedure includes code reviews, portfolio evaluations, real-time testing, and an English language proficiency examination.
In addition, this website features exceptional work and recognized clients, and is one of the Best Freelance Platforms For Developers.
2. Guru
This is also one of the Best Freelance Platforms For Developers. On Guru, you can find a job that meets your needs regardless of your skills.
The platform provides SafePay payment protection and permits you to select your chosen payment method for financial security.
As soon as you register for the freelance site, you will have access to thousands of projects.
In addition, Guru provides WorkRooms that facilitate cooperation and communication with companies.
3. Fiverr
If you are a fresh freelance developer, This Best Freelance Platforms For Developers is an excellent starting point.
Programmers, translators, voice modulators, and designers, among others, can utilize the platform.
In addition, you can showcase your work and skills, and even create a video introduction. Registration is free, however you must pay a 20% commission on every payment you get.
4. Upwork
Upwork is one of the largest freelancer marketplaces and one of the top freelance developer websites.
This Best Freelance Platforms For Developers offers a variety of services, including design, bookkeeping, legal assistance, and translation. They have an impressive array of services.
Nonetheless, there is substantial competition. If you are charging what you're worth as a freelance programmer, it may be difficult for you to distinguish out from the throng.
5. Freelancer.com 
This Best Freelance Platforms For Developers is a wonderful location to gain expertise and establish a respectable portfolio, despite the fact that the majority of clientele are small or just beginning.
Freelancer.com also makes it easy to interact with your client: provide milestones and benchmarks regarding how and when the task will be completed.
As one of the major markets, there is a great deal of demand for programming employment, despite the fierce competition.
6. Arc.dev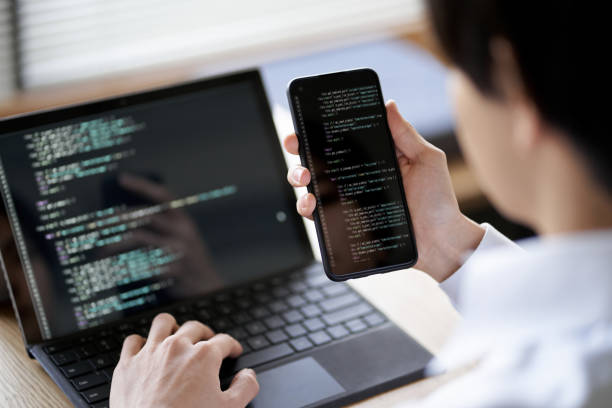 Arc.dev was once known as CodementorX, a developer mentorship platform. Typically, developers could request assistance from the network for problem-solving, skill development, and so on.
Today, it continues to be a "leading on-demand mentorship platform for developers," but it has also built a solution to assist businesses in hiring freelance engineers.It is also among the Best Freelance Platforms For Developers.
7. Flexiple
Flexiple is a premium, tech-only (developers & designers) web marketplace that attracts the top freelance tech professionals who have previously worked for Amazon, Microsoft, Adobe, and other top tech businesses.
Each freelancer undergoes a comprehensive vetting process to confirm their mastery of several criteria. This covers technical skill-sets, previous projects, the ability to fulfill deadlines and operate in a team, as well as overall dependability, prior to being welcomed into the network.
In addition, Flexiple facilitates the hiring process by providing customised recommendations and time-based payment methods.
8. Hubstaff Talent
Hubstaff Talent is nearly new and offers a completely free service to both companies and agencies seeking freelance developers.
Due to the increased reliance on algorithms to match freelancers with projects, there is no manual screening to determine their quality.
In addition, this website is a transparent marketplace that enables clients to peruse profiles of freelance developers and contact them directly.This is also regarded as one of the Best Freelance Platforms For Developers.
9. FlexJobs
This is also one of the Best Freelance Platforms For Developers.
Codementor is an online marketplace that assists customers in locating a professional developer (mentor) for live programming assistance.
Its sub-project, CodementorX, is a marketplace for hiring freelance programmers selected from a pool of mentors. Clearly, the hiring procedure is comparable to that of other platforms:
You specify your criteria.
The CodementorX consultant contacts you and assists you in finding a suitable match.
Based on your specifications, you receive a list of 1-2 developers.
You study the candidates' profiles and conduct interviews with them.
Commence a pilot project with the selected developer.
10. Coding Ninjas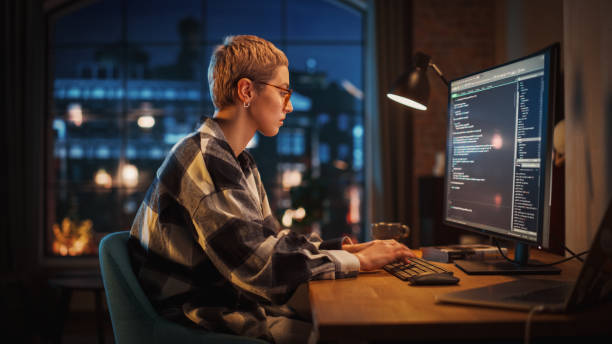 Coding Ninjas is one of the Best Freelance Platforms For Developers.
Coding Ninjas' objective was to provide developers from all over the world with access to the best job prospects.
However, the process of joining the platform is somewhat tough. First, you must submit an application, take an English proficiency exam, pass a live interview, and complete a project before being approved into the community.
FAQs On Best Freelance Platforms For Developers
Is Upwork better than Fiverr?
Upwork freelancers also have full control over their rates, including both hourly billing and flat-price options. On Fiverr, freelancers and clients are restricted to flat-rate projects. This is the case whether you are using the Fiverr marketplace or Fiverr Business.
Which skill is highly paid in freelancing?
In-depth knowledge of digital marketing, SEO, and copywriting can prove beneficial for beginners involved in several fields, such as public relations, editing, web design, and social media management. These skills can help make a positive impression on potential clients.
Which freelancing is in demand?
Currently, many freelancers are getting paid well for freelance jobs like copywriting, graphic design, website development, etc. However, you may find many freelancers working in businesses like architect design, interior design, translation, etc. The freelancing economy is increasing at a high rate in the country.
Conclusion
Online marketplaces are a dependable, efficient, and straightforward method for locating and hiring freelance developers. Therefore, I believe the Best Freelance Platforms For Developers featured in this post can assist you in finding the ideal developer for your numerous tasks.
see also