Best Free Online Courses in Education!
This blog post contains a multitude of information about Free Online Courses in Education for educators and individuals interested in educating others. These courses will provide instructors with additional training and demonstrate other courses they can teach their students to enrich their lives.
Also read: 10 Best BYU Free Online Courses With Certificates
No matter what profession you are in, it is essential that you continue your academic and professional education and advance in your career. Continuous learning and acquiring up-to-date knowledge and skills is one method to join the moving train and avoid being left behind in a world where things are constantly changing at a rapid rate.
And this revolution is not limited to a single profession. Medicine, education, engineering, etc. are all undergoing revolutionary improvements to meet the demands of the modern world and the ever-changing requirements of consumers. Regardless of the profession, there is always space for improvement.
Participating in online education is one method for enhancing one's craft. Check out our post on the top professional online certification courses and choose a course that corresponds to your profession to get started on the path to becoming a professional in your respective careers.
Advantages of Free Online Courses in Education
You will acquire the most recent teaching techniques that you can immediately implement in the classroom to improve teaching effectiveness.
These instructional strategies are taught by professionals from some of the world's most prestigious universities.
You will enjoy all the advantages of online learning, including flexibility, self-paced learning, and access to inexpensive or free education courses.
You will acquire a global perspective on the education industry and teaching profession.
Your critical thinking skills will be honed, and you will develop a strong sense of self-motivation.
List of the Best Free Online Courses in Education
The following is a list of the Best Free Online Courses in Education:
Physical Education – Coaching Styles and Techniques
Growth Mindsets for Teachers and Learners
Working with Students with Special Education Needs
Understanding Child Development and Disabilities
Montessori Teaching – Fundamental Concepts & Principles
Effective Communication Techniques for Teachers and Trainers
Anti-Bullying Training
Teaching Young Learners Online
Early Childhood Care and Education (ECCE)
The Classroom and the World
Leaders of Learning
Study UK: A Guide for Education Agents
1. Physical Education – Coaching Methods and Methodologies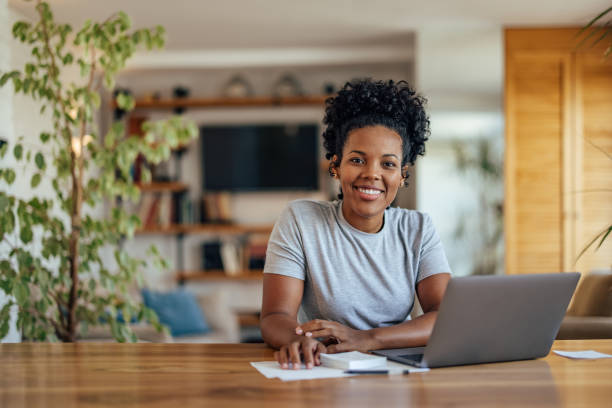 This is one of the Free Online Courses in Education offered on Alison by XSIQ. The free online course instructs educators and coaches on the various coaching techniques and styles to increase their efficiency and effectiveness in assisting others to accomplish their personal best and achieve the desired outcome.
If you are a coach, even a sports coach, this online course can be beneficial and put you on the path to becoming an expert.
2. Growth Mindsets for Educators and Students
This free online course is offered by the Commonwealth Education Trust and Alison to teachers who wish to develop themselves and their students. In this course, teachers will learn numerous approaches and attitudes to learning in the classroom in order to help students achieve their full potential.It is one of the Free Online Courses in Education.
Your teaching toolkit must have grown by the end of this course, and the quality of your teaching environment will improve once you begin implementing what you've learned.
This course will provide opportunities to evaluate your classroom practice, learn new techniques and strategies, and develop an action plan to become an even better teacher, regardless of your level of teaching experience.
3. Working with Students who have Specific Educational Needs
The fact that some people are rapid learners and others are slow learners is not sufficient cause to deny them access to education. To be able to deal with these special students as effectively as with other students, a teacher must possess a variety of teaching abilities.
Working with Students with Special Education Needs is one of Global Text Project's free online education courses offered on Alison. This course will provide you with an in-depth understanding of educational psychology that will assist you in fulfilling your responsibilities and communicating effectively with children, including those who are difficult to reach.
Adding this skill to your knowledge portfolio and practicing it will increase your professionalism as a teacher and make your work simpler, more productive, and more significant.It is among the Free Online Courses in Education.
If you find yourself in a position where you are required to deal with children with special needs, there are a few special needs schools in Florida that you can suggest to parents.
4. Comprehend Child Development and Impairments
If you work with children, want to work with children, or presently have children, you should consider enrolling in this course. It will help you comprehend child development and disabilities, as well as the various factors that influence child development and the types of disabilities that can affect children.
This is another one of the Free Online Courses in Education that is quite similar to the one above. If you take both courses and combine the knowledge and teaching techniques you will learn, you will be able to handle any type of student in an efficient and effective manner.
This online course focuses primarily on autism, as it is the most prevalent developmental disability. There are institutions for autistic children that give them the additional attention they require, and there are also scholarships for autistic college students.
5. Montessori Education: Basic Concepts and Principles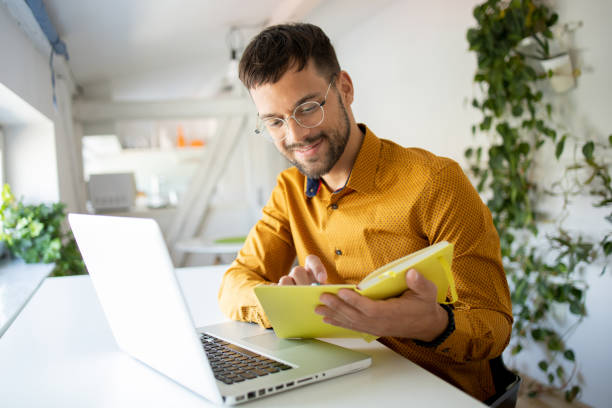 Do you intend to teach children or aspire to in the future? This free online course is designed for novices and introduces them to the fundamental concepts and historical context of early childhood education, progressively increasing their interest in Montessori education.
This is one of the Free Online Courses in Education that will expand your knowledge and skills in the Montessori teaching area of child development.
6. Effective Communication Strategies for Instructors and Trainers
If you are pursuing a career as a professional educator or trainer, this course will be beneficial to you. It is one of the Free Online Courses in Education designed to educate teachers and trainers effective communication techniques.
You will learn how to effectively communicate with students, engage different types of students, and manage a challenging classroom.
7. Anti-Bullying Training
Bullying is prevalent in many secondary schools, and teachers and parents must be able to recognize when their student or child is being bullied in order to prevent it. Training against bullying will assist parents and educators in identifying and preventing all forms of bullying.
This course will provide parents and teachers with the knowledge and resources necessary to address bullying, comprehend why it is such an important issue, and recognize that all children involved require assistance.
8. Online Instruction for Young Learners
Online learning is progressively replacing traditional learning, and the covid-19 pandemic increased the demand for online learning. Teaching Young Learners Online is one of the British Council's free online education courses offered on FutureLearn.
You will learn how to plan, design, and facilitate inclusive online learning for 5 to 17-year-olds that engages and inspires them. The course is entirely online and self-paced, so you can begin and complete it at your own pace. You can receive a certificate, but it will cost you a dollar.
You may also take advantage of this opportunity to learn about the finest online education tools for students and introduce them to your students or children to make teaching and learning more interesting, engaging, and enjoyable.
9. Early Childhood Development and Education (ECCE)
This is one of the Free Online Courses in Education provided by Swayam, a well-known Indian online learning platform. The class is taught in English and is free, but the certificate is not. It comprises 39 subjects and requires 15 weeks to complete. The online course is available year-round for enrollment.
10. The Classroom and the Global Community
Smartphones, tablets, and personal computers are gaining importance in today's education sector because they enhance both teachers' and students' learning abilities. This is one of the Free Online Courses in Education that examines tech and soft skills, as well as how teachers can implement ICT tools in the classroom. In addition, you will develop skills in critical thinking, communication, teamwork, and creativity.
The course is four weeks long and requires a weekly time commitment of three hours.
11. Leaders in Education
The Leaders of Learning is one of Harvard University's Free Online Courses in Education offered on edX. This course identifies and develops your personal theory of learning, and investigates how it works into the ever-changing landscape of learning. You will learn how physical and digital design influence learning, what leadership looks like in various learning environments, how neuroscience will impact the future of learning, and much more.
The course is free but comes with a paid certificate that is optional to obtain, and enrollment is on a self-paced basis. The course is ten weeks long and requires two to four hours per week.
12. Study UK: A Guide for Educational Consultants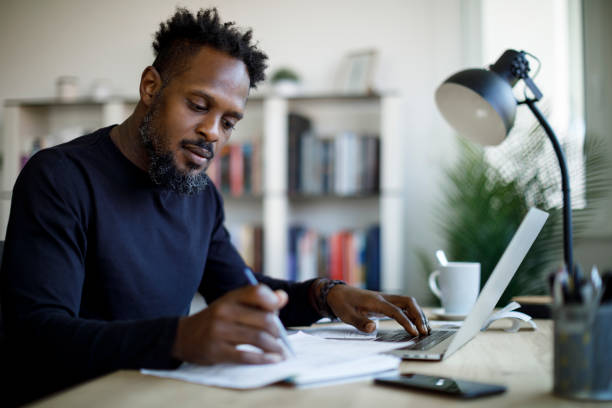 Typically, students approach instructors when it is time to pursue higher education. Those who are interested in studying abroad believe that their instructors have knowledge about the best country to pursue a degree and other information they can share with their students. While there are many countries from which to study, the United Kingdom is one of the world's leading study destinations.It is regarded as one of the best Free Online Courses in Education.
Consequently, it would be beneficial for a teacher to have knowledge of the education system in the United Kingdom in order to assist their students who are interested in studying there. You will learn about the attractions for students in the United Kingdom, student lifestyle issues, welfare and support for international students, application procedures and entry requirements for institutions in the United Kingdom.
The course is self-paced and lasts three weeks with a weekly study requirement of three hours.
FAQs On Free Online Courses in Education
Which teacher is most in demand?
According to the Department of Education, the past few years have shown an increased shortage of teachers in certain subjects and an oversupply in others. High demand jobs exist in STEM (science, technology, engineering and mathematics) subjects and local languages.
Which apps offer free certificate courses?
While Coursera, edX, Udemy, Google and Great Learning offers loads of free online courses with certificates, do have a look at Alison, NPTEL and others.
Can you do courses for free?
Nowadays, most Coursera courses are free to audit. But if you want to complete graded assignments or get a course certificate, you have to pay.
Is Coursera better than Udemy?
Coursera's instructors are top professionals from globally respected institutions so the quality of teaching is more consistent than on Udemy (which allows anyone to offer courses on its platform).
Also read