Best Free Online CAT Coaching Resources!
Learn about the Free Online CAT Coaching Resources so that you can prepare for your entrance exams whenever and wherever you choose.
Check out: What is the USMLE Exam?
Entrance exams, aptitude tests, and similar assessments are prevalent in the education and employment sectors. Regardless of how they are referred to and where they are administered, they serve the same purpose: to evaluate your critical thinking skills, potential, and what you can contribute to the level, field, or department you are seeking to enter.
There are various types of entrance exams that students in various fields must pass. GMAT, GRE, CAT, TOEFL, IELTS, and MCAT are some of the most frequent entrance exams. The common entrance exams noted are administered by various nations and may or may not be required based on the requirements of the university or college. If you are familiar with journals and articles about study abroad, you already know this.
The importance of preparing for the CAT before taking the actual exam cannot be overstated; this is a common and effective strategy. Thankfully, the Internet is always available to assist. The digital age certainly makes everything simpler and more convenient.
Instead of searching for books or attending a traditional coaching class to prepare for the CAT, you can go online and enroll in one of the online resources that offer CAT coaching. This will help you better prepare for your impending entrance exam by leveraging the internet and online learning.
Since the coaching is online, there is no need to travel. You can do everything from the convenience of your residence or another location. Thus, you can prepare for your exam at any time and in any location, without interrupting your busy agenda, if any.
Also check: 23 Free Online Certification Exams
What is the CAT Test?
The acronym CAT stands for Common Admissions Test. It is a computer-based standardized test created by the Indian Institutes of Management (IIM) for graduate management program applicants. If you wish to pursue an MBA or similar degree, you must sit the exam.
Advantages of Free Online CAT Coaching Resources
You will obtain a multitude of benefits if you enroll in free online CAT coaching. These advantages are:
Online CAT preparation saves time and money.
Because it is online, it offers flexibility, allowing you to easily incorporate it into your daily activities and hectic schedule without causing any disruptions.
Online tutoring provides one-on-one interaction, allowing for enhanced learning and undivided teacher attention.
In online coaching, unlike in a traditional classroom, there are no other students present; consequently, there are fewer distractions, allowing you to concentrate more effectively.
Online instruction facilitates preparation in a convenient manner.
It prepares you for the examination environment
You can simply review and revisit the material at any time.
List of the Best Free Online CAT Coaching Resources
The following is a list of the Best Free Online CAT Coaching Resources:
Pyoopel
Byju's Exam Prep
CAT-holic
Hitbullseye
Handa Ka Funda
Edulyte
2IIM
MBA Karlo
EduShastra
Mockat
1. Pyoopel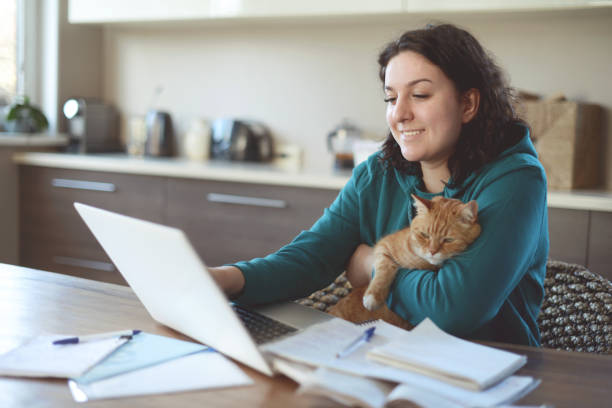 On Pyoopel, you can sign up for free online CAT coaching and practice tests to prepare for the actual exam when the time comes. You can participate in their free online CAT coaching from the comfort of your home or office, as the website is designed to provide nearly the same services as a traditional coaching institute.
Pyoopel provides video lectures that explain theory concepts in straightforward language, a practice lecture that demonstrates how to solve questions on that concept, and PDFs on theory and practice questions that you can complete independently. As a free online CAT coaching platform, one of the benefits of Pyoopel is that it is routinely updated with additional lectures and practice PDFs.It is one of the best Free Online CAT Coaching Resources.
With a laptop, smartphone, or tablet and a reliable internet connection, you can access all of Pyoopel's resources.
2. Byju's Exam Prep
Byju's Exam Prep is one of the finest websites that provides free online CAT coaching to Indian students pursuing graduate degrees in business or management. This platform is my preference on the list due to the numerous resources it provides to students preparing for the CAT exam.
Once you obtain access to the website, you will discover a wealth of useful resources that will help you effectively prepare for the CAT. The website provides CAT preparation videos, study materials, and test preparation strategies that cover all three sections. You can acquire question papers, simulated exams, and questions from previous years in PDF format and practice in your spare time.
Many Frequently Asked inquiries (FAQs) and their answers are available on the website if you, too, have concerns or inquiries about the CAT exam. These frequently inquired questions were also posed by previous students, and the answers have been provided to assist those who wish to take the exam. There may be the answer to the query you are seeking or have always been confused about.It is one of the Free Online CAT Coaching Resources.
3. Obsessed with cats
CAT-holic is a platform that provides free online CAT preparation materials that can be accessed anytime, anywhere. This platform is owned by two IIM alumni and focuses primarily on the Quantitative Ability (QA) section of the CAT.
The questions are frequently updated so that you can always practice with new ones.
4. Hitbullseye
Hitbullseye can help you prepare for the CAT examination without breaking the bank. You have access to all of the free CAT preparation materials on this website at any time and from any location. In reality, the website focuses primarily on Quantitative Aptitude questions, one of the three sections of the CAT.
On the website, there are over seventy free multiple-choice questions covering a wide variety of topics, from probability and number system to permutation and arithmetic progression. All the topics include practice questions and worked solutions that you can use to prepare for the exam.It is among the best Free Online CAT Coaching Resources.
5. Handa Ka Funda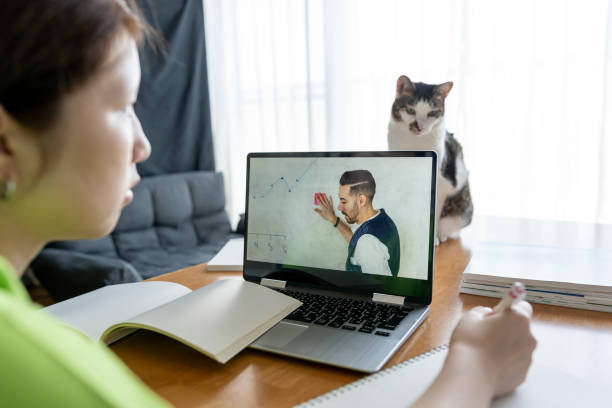 Hunda Ka Funda believes that video tutorials are an efficient and effective method for preparing students for the CAT or any other entrance examination. Because you can view the video tutorials whenever you want and as often as you want, the coaching courses here heavily rely on video tutorials.
The video tutorials cover all three facets of the CAT exam, preparing you to perform exceptionally well on all sections and earn a passing grade. Handa Ka Funda is one of the Free Online CAT Coaching Resources that you may wish to utilize for practice.
Check: 15 Best Schools In Florida For Business
6. Edulyte
Edulyte is one of the Free Online CAT Coaching Resources websites that will prepare you for the test. The website's CAT-prep resources are not entirely gratis. After scheduling a one-hour trial live class, you will be required to begin paying for the services. However, you can always use practice questions to exercise for free.
Edulyte's benefits include a guarantee that you will be taught by the finest instructors, self-paced learning, customized courses, live one-on-one group sessions, and affordable and flexible scheduling. You can enroll in Edulyte and receive free online CAT instruction.
7. 2IIM
You can use the materials and lectures provided by 2IIM to prepare for the CAT. The website is not entirely free, but if you register as a trial user, you can sample 10 topics for free. The online coaching courses cover all CAT sections and topics of discussion. If you want additional services, you will have to pay for them.
8. MBA Karlo
CAT is one of the most difficult and competitive examinations in India, but you can pass it with sufficient preparation, i.e. a midnight candle. MBA Karlo, a website that provides free online CAT instruction, provides study materials for the CAT examination.
MBA Karlo offers PDF notes and previous year's exam queries for practice. The practice queries include answers so that your learning can be significantly enhanced.It is one of the best Free Online CAT Coaching Resources.
9. EduShastra
EduShastra is one of the Free Online CAT Coaching Resources websites where you can easily register and receive free CAT and GMAT coaching. The online coaching encompasses all topics and sections to provide a comprehensive view of the actual exam.
10. Mockat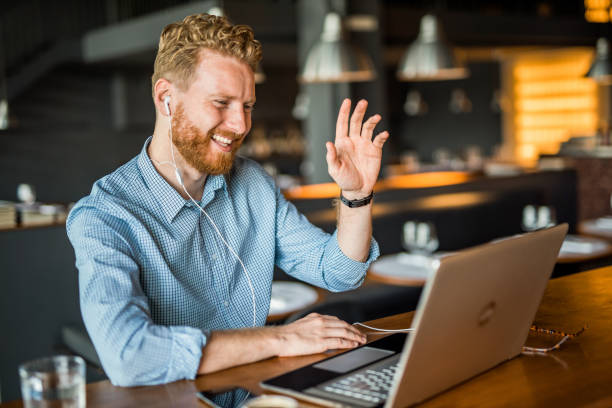 Mockat is not an entirely free online CAT preparation website, but the free packages it offers will impress you. When you arrange a free session, you will receive a week of free live classes, access to over 20 hours of video lessons, access to over 30 practice questions, a day-by-day study schedule for a month, and a total of 180+ lesson hours and 8,000+ questions solved.
FAQs On Free Online CAT Coaching Resources
Which app is best for free CAT preparation?
The BYJU'S (the Best App for CAT preparation) module is compiled in accordance with all the latest CAT changes and updates given by the IIM-CAT authorities. The CAT 2023 aspirants can go through various interactive video lessons to learn in an effective way.
Which online site is best for CAT preparation?
iQuanta is India's No. 1 Cat Online Coaching institute that offers training through dual learning pedagogy for various management programs entrance exams like CAT, NMAT, SNAP, OMET and GMAT.
Can I prepare for CAT by myself?
Cracking Common Admission Test, CAT requires the right strategy, hard work, and consistence practice. With the best tips and strategy, candidates can not just crack CAT 2023 but also will be able to achieve a significantly high score. Even you can top in the CAT exam without taking a any coaching class.
Can I prepare for CAT in 2 months?
It is never too late to start preparing for the CAT, especially if you have just 2 months left.
Also read