8 Great Advantages for Becoming A Male Nurse Practitioner!
Before becoming a male nurse was rather unconventional. At its first emergence, the female faction unofficially dominates the globally popular nursing profession. People have considered this honorable vocation to belong to women's society from the dawn of humanity.
According to a statistic, 86.9% of Nurse Practitioners are female, while 13.1% are male. According to several sources, I will discuss in this post the benefits, obstacles, and prerequisites of becoming a male nurse. Being a male nurse is quite rewarding.
All nurse practitioners possess a master's degree, and the majority also hold a doctorate. To become a nurse practitioner, you must earn a Bachelor of Science in Nursing, pass the National Council Licensure Examination (NCLEX), have between one and two years of nursing experience, and pass the Graduate Record Examination (GRE). Each institution has its own set of requirements.
Nurse practitioners function in a variety of clinical contexts. Among the possible specialties are family medicine, pediatrics, women's health, geriatrics, acute care, and psychiatric mental health. Before applying to any school, students should therefore be aware of their preferred field of study.
Becoming a male nurse: An Overview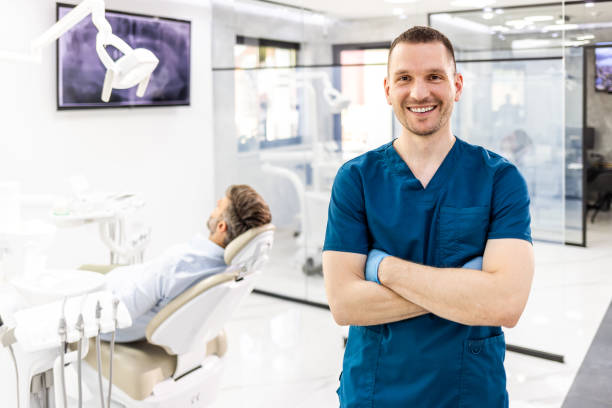 Almost no one has never heard the term "sister" used to refer to a nurse in its basic form. How do you intend to become a male nurse? Can men work as nurses? The good news is that the male should explore a profession in nursing.
Advanced techniques As nurse practitioners, registered nurses (APRNs) diagnose, treat, and prescribe medication. In the sphere of healthcare, the role of the nurse practitioner (NP) is always evolving.
Despite the greater proportion of women in the labor force, male nurses earn more than their female counterparts. On average, male RNs earn $5,000 more per year than female RNs. Men entering the profession will have faith in their capacity to make a living wage. They are also aware that the position is secure.
Today, there are more male nurses than ever before, which is advantageous for both male nurses and the profession as a whole. According to the Bureau of Labor Statistics (BLS), the percentage of male registered nurses has increased from 2.7% in 1970 to 13% today.
Mental health nursing will become one of the most in-demand nurse practitioner specialty as the demand for PMHNPs increases.
Beginning of Becoming A Male Nurse: A practical profession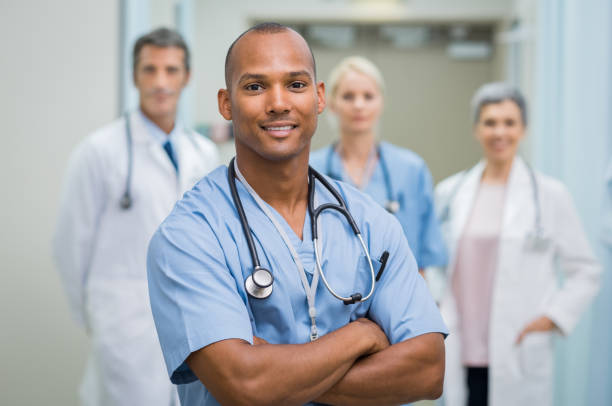 However, this professional outlook dominated by women is evolving with time. Despite the fact that approximately 9-10% of registered nurses are men, several opportunities and interest have been generated for male RNs nowadays. It implies a future disruption in becoming a male nurse. There is a growing interest in how to become a licensed male nurse.
The duration of nurse practitioner programs ranges from two to four years. After finishing a BSN, a master's degree typically requires two years of full-time study, while a PhD degree takes four years. After finishing the program, participants might obtain credentials in particular areas of interest.
Nurse practitioners strive to become registered nurses. Based on personal experience, the majority of individuals believe nurse practitioners aspire to replace physicians. This is not the case because nurse practitioners are committed to nursing and must provide complete care to their patients by collaborating with physicians rather than replacing them. Their only mission is to collaborate with other healthcare professionals to provide the best possible care for the patient.
Popular nursing job areas for those who wish to Becoming A Male Nurse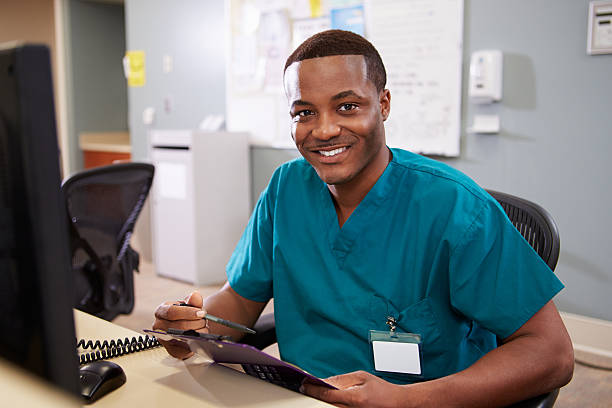 Observations indicate that a substantial number of nursing specializations are accessible at present. Clearly, nurse occupations have created a variety of opportunities in patient care. In nursing, in addition to women, men are drawn to these positions.
Sports, emergency care, aviation, trauma nursing, physiotherapy, and dentistry, among others, are prominent fields of employment for men.
How did male nurses become so popular? All Registered Nurses are in high demand due to the nurse shortage in the United States. Due to the fact that male nurses comprise just 12 to 13 percent of the nursing workforce, there is a greater demand for them.
It's no secret that nursing has historically been a female-dominated field. However, attitudes have recently evolved, and more men are entering the nursing field. In reality, the percentage of male registered nurses has more than doubled from 2.7% in 1970 to 9.6% in 2013.
In specialized fields such as middle management, biochemistry, nursing education, forensic medicine, nurse practitioner, organ transplants, oncology, nurse anesthetist, ICU, psychiatry, anatomy, pediatrics, osteology, and administration, there are numerous additional opportunities for men interested in becoming nurses.
8 Great Advantages for Becoming A Male Nurse Practitioner
Nursing is unlike other conventional occupations. It merits specialization and attention in one (or a few) specialized areas. Because it is directly tied to affection, compassion, and caring. It is not the case that you are an expert or trained in one area and will play a role in other areas of medicine. It is therefore a widespread unspoken norm for nurses, regardless of gender.
Despite having comparable education, skills, and certifications, the 12 percent male nursing workforce continues to earn higher salaries despite nursing being a predominantly female profession. Men are more likely to negotiate with their superiors, which may explain the gap in pay.
The Bureau of Labor Statistics (BLS) reports that there are 3,096,700 registered nurses in the United States as of 2019. There are still a great number of options available for you to become the first male nurse in the upcoming year.
In the case of certain archetypal vocations as male-dominant or female-dominant, there has been a historical and psychological concern. Nursing has been dominated by women since the beginning of time.
Nursing is by nature an evergreen career. It is a global career path that is secure and dependable. Therefore, steady demand, dependability, and financial savviness have made the nursing profession particularly appealing for a variety of professions. The BLS anticipates 221,900 available RN positions through 2029.
1. The future of nursing career changes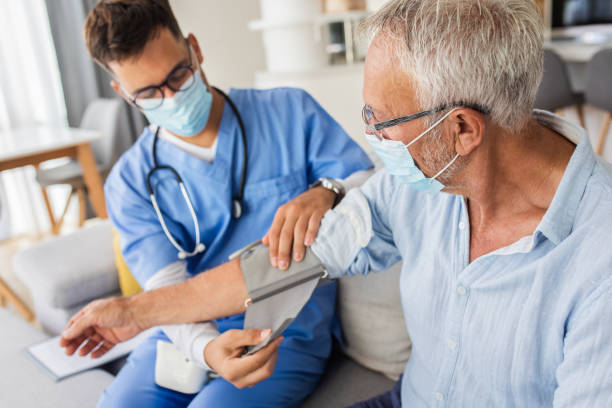 It was the case in the past, but there appears to be no substantial difference between male and female nursing practitioners in terms of quality, compassion, care, and need when both are well-trained and able to meet the job criteria.
However, the scenario steadily evolves. Today, nursing is also a great professional option for men. Many men began pursuing careers as nurses. It is not merely a result of a career choice or a job that must be performed for survival. Nursing is not limited to that. It multiplies a kind disposition, sympathy, and a tender heart. In reality, only those with superior intentions and mentality can perform and excel in this field.
2. Benefits and salaries
The American Assembly of Men in Nursing offers scholarships, training kits, conferences, guidelines, collaboration, training, and coverage of nursing themes to interested and eligible male applicants in order to encourage and recruit more male candidates.
There are a large number of different associations and support centers for nursing practitioners worldwide.
In the United States, Canada, Europe, Japan, and Australia, male nurse practitioners have competitive pay, perks, and honoraria. In many instances, men in nursing earn more than their female counterparts, which is an intriguing reality.
3. Constant need for nurses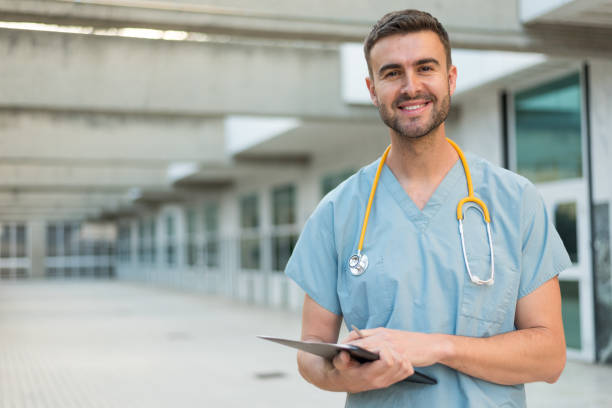 With an increase in mental and physical difficulties, as well as a shift in the pattern and position of disease, a substantial number of drugs are in high demand. As a result, additional nursing career openings are announced, expanding the opportunities for a male nurse.
Therefore, this profession does not undergo any type of decline. Frequently, new nurses earn sign-on bonuses and allowances. It is consistent and dependable as a profession. In addition, post-career positions and retirement perks are frequently highly tempting for black and white male nurses.
The need for hospitals and medical centers is increasing in response to the growing demand for medical care. This large number of hospitals requires a large number of well-trained, highly skilled nurses to provide dedicated support to male patients. In many nations, how to become a male nurse has been a topic of conversation.
Therefore, hospitals and nursing schools recruit qualified men year-round to enter the nursing profession. In addition, many wealthy families employ full-time nurses at their homes to care for their loved ones in a familiar setting.
4. Value enhancement for male nurses
It means that the male nursing requirements cannot be neglected, and that these risk-takers would experience rapid professional advancement. In addition, it is often believed that male nurses are naturally decent people who are willing to stand by others whenever necessary.
A male RN possesses the same admirable human qualities as their female counterparts, such as caring for the sick and injured with responsibility, compassion, and love. Additionally, many patients prefer a male nurse for home care. In addition, male nurses stand out in the nursing profession due to their gender, which sometimes exposes them to greater hazards and problems than female nurses.
5. Where a masculine nurse practitioner stands out
There are male patients with manly biological abnormalities who require specialized care. A female nurse may not be suitable for the patient. However, many male patients may have challenges with decency and shyness.
Patients may require hard labor, which these male nurse practitioners are able to perform successfully and without causing them harm or pain.
The concept of a male travel nurse is also progressively gaining popularity.
When a male registered nurse is more appropriate for a patient than a female nurse, it is not proper to accept female nurses for certain patients.
A male nurse practitioner is more adaptable in terms of schedule and location. Whenever necessary, they can work through the night and even in remote locations.
6. Nursing colleges
We live in a time of development and change. Every occupation is seeing rapid transformation. Nursing and medical science are not exempt from this tendency. The general conception of a male nurse practitioner has undergone a radical transformation.
There is a resurgence of interest in professions as black or white male nurses. In recent decades, there had been a significant increase in the number of men working in nursing. Numerous career challengers are graduating from nursing colleges with nursing degrees.
Numerous nursing schools are implementing state-of-the-art education, training, and job placement. These institutions are attracting male candidates who have graduated from them.
Since 1970, the proportion of male registered nurses has increased from 2.7% to 9.6%, while the proportion of male licensed practical and licensed vocational nurses has increased from 3.9% to 8.1%, according to the U.S. Census Bureau.
7. Hope for male nurses
True, gender biases are typically only significant in our minds. It is only some outmoded beliefs that have been supplanted by the patients' warm acceptance and concord. A sick patient is typically unconcerned about the gender of a nurse; rather, he expects a welcoming attitude, a smile, care, affection, and responsibility, which a male nurse can equally possess.
Some male patients' reluctance to accept support from male nurses and vice versa is merely the result of a conventional mindset. There is no cause for concern. It is not a typical image. By being optimistic, we must accept this mindset and show respect for this idea held by some individuals.
If you are genuinely interested in nursing, topics such as gynecology will not be embarrassing so long as you are a human and not a man or a woman. Just concentrate on your courtesy and the nursing care reasoning for all patients.
Be professional and concentrate on the tasks that come naturally to you as a superb male nurse. As a male nurse for home care, it is your noble duty to aid individuals during their illness and assist them recover.
Feel like an angel from heaven and perform your nursing duties with all your heart. When you enjoy your profession, when your passion and job come together, you may perform well and defy any preconceived notions around male nurses providing home care.
8. Gender equilibrium in nursing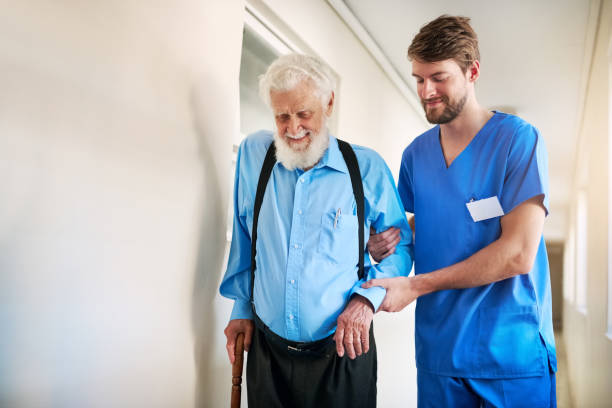 Males and females will cooperate together. It is not necessary to demonstrate competence or compete head-to-head. Forget about gender discrimination. As a male nurse, there is no need for concern.
Renowned nursing schools provide male and female graduates with a contemporary education, the development of practical skills, and hands-on training. These will empower you as a male nurse with the maxim of greatness and vastness. As a male nurse, your confidence, qualities, leadership, and tenacity will make you a significant asset to the entire nursing community. Even black male nurses are doing fantastic.
Active nursing organizations, such as the Brotherhood of Nursing, the National Student Nursing Association, and the American Assembly for Men in Nursing, provide excellent avenues for networking with other nursing students. There may be many more male nurse home care and male travel nurse groups in your area.
Participate actively in their activities to use your expertise, personal growth, social skills, and information through networking.
FAQs On Advantages for Becoming A Male Nurse Practitioner
Can a nurse practitioner be a man?
The Census Bureau only began differentiating between levels of nursing preparation in 2010, and there are an estimated 140,000 male and female nurse practitioners practicing in the United States today.
What are the disadvantages of being a male nurse?
Misperceptions. Male nurses are often thought to be a doctor or the janitor. Many male nurses have experienced coming into a patient's room, for the patient to immediately murmur into the phone, "I have to go, the doctor just came in." This can get pretty awkward at times.
Why do male nurses make more money?
These are some of the differences: Male nurses were more likely to work overtime hours than female nurses. Male nurses more likely to work at inpatient hospitals, which pay more than outpatient settings. Male nurses were more likely to negotiate their salaries.
Are male nurses respected?
Male nurses often face discrimination and may not be respected as equals by their peers or superiors. Male nurses also face unique challenges when it comes to geriatrics care and working with patients who are transgender or gender non-conforming.
Why should I become a male nurse?
Nursing is a great career choice for males due to the high demand for nurses, career stability and growth opportunities, a well as a high average salary and work-life flexibility. There are endless options in nursing, whether you prefer the fast pace of a flight nurse or one-on-one patient care in the ICU.
Conclusion on Becoming A Male Nurse 
Consequently, we shall set the objective of becoming a nurse, not a man or a woman in nursing. Consider female students in the fields of medicine and nursing. They intend only to become physicians or nurses (not female doctors, or female nurses). Develop the necessary soft skills for career advancement. You must understand the requirements for male nurses.
Nurse practitioners ranked second on the "US News 2017 Best Jobs" list. Increasingly, nurse practitioners are becoming the answer to the shortage of healthcare professionals in society, especially in disadvantaged communities. Approximately 234,000 nurse practitioners in the United States hold a valid licensure (AANP,2017).
The salaries of nurse practitioners go well into six figures. People are typically interested in a profession that will allow them to live a comfortable life. In 2017, the average full-time nurse practitioner base salary was $105,546. (AANP, 2017). Salary is influenced by experience, the number of certifications obtained, and the quality of education (master's or doctoral level).
Remove gender discrimination. You may lead the way. To become a male nurse, mentality is everything. When risk-takers such as yourself step out, gender discrimination will cease to exist. The future professional world will be for nurses, not male or female nurses, hence creating prospects for men to become nurses! Be the first male nurse in your circle of acquaintances.
Check out: