Best Free Online Elderly Care Courses: If you reside with elderly individuals, you will realize that they require the assistance of caregivers. It has been made possible for you to attend the best Free Online Elderly Care Courses in order to acquire the best knowledge on how to properly care for these individuals and ensure they have amazing senior experiences.
Check out: Free online Courses For Adults 2023
You will also find answers to queries such as what elderly care courses are for in this article. What are the advantages of Free Online Elderly Care Courses? What are the prerequisites for free Free Online Elderly Care Courses?
As people live longer than ever before, the care industry is one of the fastest-growing industries in the globe. When individuals begin to age, they face some physical and mental difficulties. Typically, it is very difficult for them to handle these obstacles on their own.
This indicates that they require assistance to get through this period. Each of the four phases of aging is characterized by a unique set of aging-related changes.
There are several steps involved in becoming an expert in this field, the most essential of which is taking courses in elderly care.
Also check: 10 Best Free Online Courses With Certificates in South Africa
Why are courses in elderly care offered?
Courses in geriatric care provide caregivers with in-depth knowledge of the elderly and the skills necessary to provide them with effective, compassionate care.
During the time that they are enrolled in these courses, they learn how to care for elderly patients suffering from a variety of mental and physical health conditions caused by aging and grievous injuries.
Because they have a broader understanding of the concepts and skills required for effective and efficient caregiving, certified caregivers for the elderly have a greater chance of advancing in their field of specialization.
The elderly's caregivers are encouraged to partake in formal training to ensure that their patients receive the best care possible.
Advantages of Free Online Elderly Care Courses
Online learning permits you to study at your convenience. The Internet can be accessed at any time, allowing students to study at their own convenience as opposed to being subjected to a fixed learning period that may be inconvenient.
When you study online, you will have access to more information about geriatric care courses from a variety of sources, which will broaden your understanding of the subject.
Instead of purchasing books or other forms of print media to study with, you can rapidly log on to the internet and source information. Also, books are static and contain less information, which can limit one's access to quality data. The Internet is adaptable and information can be updated at any time, unlike books.
An additional advantage of online courses in elderly care is that students can obtain a completion certificate after passing their preferred elderly care training exam. Therefore, certification as a caregiver is obtained through online study.
In addition, it allows learners who are engaged in other work, such as renewable energy engineering, to combine learning and working since they are not required to travel to a physical classroom.
Learners enrolled in an online course on care for the elderly have access to online documentation of all the activities and procedures they engaged in during the course. These online activities and certificates are accessible and retrievable at any time.
It aids in keeping one up-to-date on the development of new techniques for providing care for the senior and in advancing in certain experiences.
Prerequisites for Free Online Elderly Care Courses
Although caregivers' qualifications and job titles may vary, their characteristics are frequently similar.
The minimum required level of education for medium-level Caregivers is a high school diploma or GED. This means that you must possess one of the two certificates prior to enrolling in a course on geriatric care. Lower caregivers are not required to have a specific level of education.
Learners must be 16 years of age or older to qualify.
Free online courses in geriatric care are accessible to students from all academic backgrounds.
These courses require proficiency in English language, mathematics, and information and communication technologies.
Applicants must be in good mental and physical health.
List of the Best Free Online Elderly Care Courses
The following is a list of the Best Free Online Elderly Care Courses:
Dementia Care
Dementia and Diversity in Primary Care
Falls Prevention Awareness
Technology Enabled Care
Easing the burden of obesity, diabetes, and cardiovascular disease
End of Life Care
Adult Nursing and Social Care
Safeguarding Vulnerable Adults.
1. Dementia Care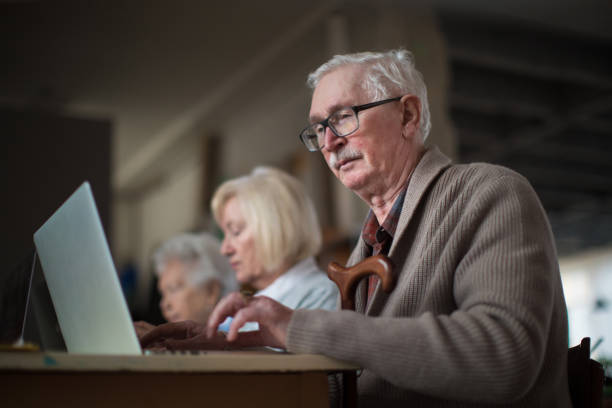 Dementia refers to a spectrum of brain disorders characterized by memory and cognitive difficulties. This course will introduce you to the primary symptoms and treatments of Alzheimer's disease and dementia. You will also learn the characteristics of dementia patients and the guidelines for selecting stimulating activities for them.This is one of the best Free Online Elderly Care Courses.
Check: Best Free Online Courses with Certificates in UK 2023
2. Diversity and Dementia in Primary Care
This course is designed to assist healthcare professionals in recognizing dementia, selecting culturally appropriate assessment instruments, and communicating effectively regarding dementia care in ethnically and racially diverse populations.
It will introduce primary care physicians and care team members to the "orthogeriatric imperative" and its effect on dementia.It is among the Free Online Elderly Care Courses.
3. Falls Prevention Education
Since many years, falls have been the most common and severe type of accident for people over 65, as well as the primary cause of injury-related mortality for those over 75.
This course will provide students with an in-depth comprehension of the impact and repercussions of a fall, the risks and hazards that could lead to a fall, and the methods for preventing or reducing the risk of falls.
4. Technology-Assisted Care
In today's world, technology plays a significant role in daily life, and the care industry is no exception. Technology Enabled Care (TEC) is playing an increasingly important role in health and social care, with millions of individuals relying on TEC to support their independence at home.
This course will teach you everything you need to know about using technology to care for the elderly.It is one of the best Free Online Elderly Care Courses.
5. Reducing the prevalence of obesity, diabetes, and cardiovascular illness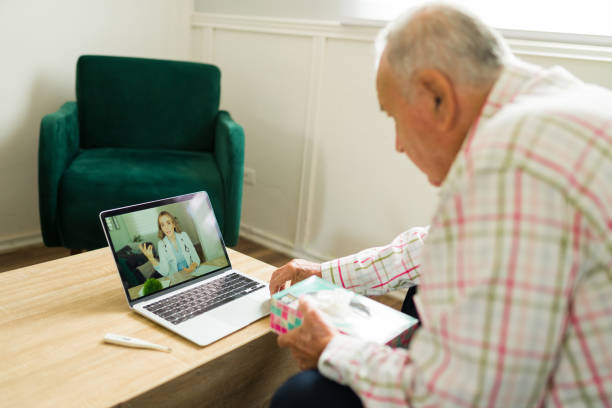 This multidisciplinary course seeks to equip the global audience of interested laypeople, people with chronic disease, public health researchers, health clinicians, students, administrators, and researchers to reflect on the overall impact of the burden of chronic disease.
Check out: 10 Best Free Online Forestry Courses
6. End-of-Life Treatment
Death itself may be inevitable, but the manner in which we perish presents numerous obstacles. This course examines the care we receive at the end of life, cultural variations and beliefs regarding what constitutes a decent death, and the planning and timing of death.It is also regarded as one of the best Free Online Elderly Care Courses.
7. Nursing and Social Care for Adults
Learn about various aspects of working in social care, precise communication skills, the opportunities available to you after completing the course, and how this certificate can help you achieve your goals and have the desired positive impact.
8. Safeguarding Vulnerable Adults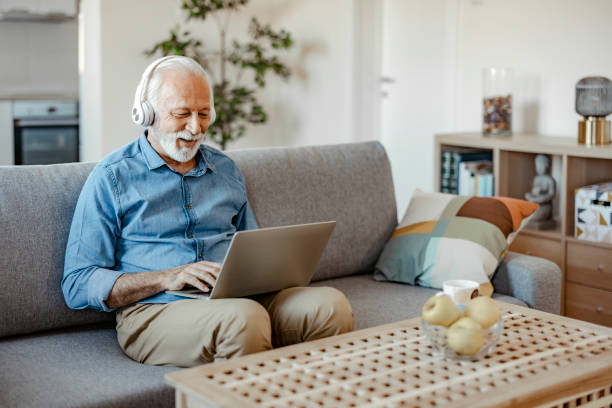 This free online caregiving course teaches you how to safeguard vulnerable individuals and express concern for their welfare. We describe "Disclosure and Barring Service" checks that protect British infants and certain adults from harm. We also discuss the various methods for sharing information regarding abuse and neglect with relevant organizations.Hence, it is one of the best Free Online Elderly Care Courses
FAQs On Free Online Elderly Care Courses
Which course is best for caregiver?
We recommend the Diploma in Caregiving for teaching on the practical, legal and ethical issues around providing care for the sick and elderly. You will learn about looking after their physical and emotional needs, providing meals, personal care, transportation and much more.
What is the old age care course in Canada?
The Care of the Elderly Training Program has been officially recognized by the College of Family Physicians of Canada since 1989. It represents elective, supplementary training in care of the elderly of 6 or 12 months duration, available after the two-year core Family Medicine Residency.
Is elderly care free in Canada?
All acute care services and physician-provided primary care services for older people in Canada are funded through the universal public insurance system at no charge to the individual.
How long is the caregiver course in Canada?
The Caregiver Certificate is a comprehensive six-month foundation program that trains students on ways to help family or friends with challenges due to illness, disability, or aging. This program prepares students to meet the needs of a loved one with an injury, illness, or disability.
Also read