Cheap Universities in Texas has always remain the last resort most international students ventured which is why world scholarship vault has made a critical research by writing a list of 20 cheap universities in Texas in 2022 to aid your search.
Today's students are caught between the requirement of acquiring a college degree and the exorbitant tuition costs of both in-state and out-of-state institutions.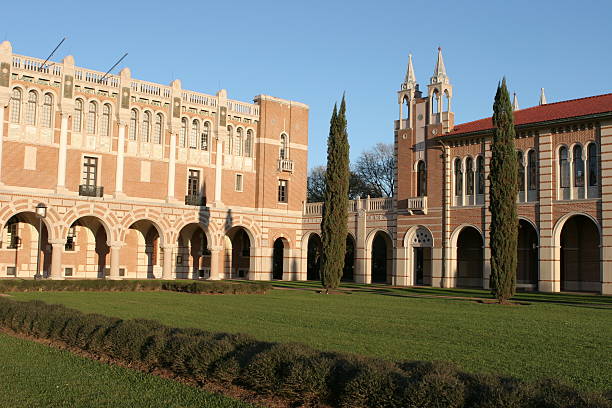 And based on the reality that many students who do find employment after college struggle to make their monthly loan payments, it appears that college tuition costs typically surpass the benefits of a degree.
However, if you are shrewd enough to compare your options for Cheap Universities in Texas, you may save thousands of dollars over time.
Why Study in the Cheap Universities in Texas
Consider a few of the reasons why students like studying in Texas.
Excellent Higher Education
The Texas higher education system is one of the state's finest qualities. The state contains 268 colleges and universities. Among them are 107 public schools, 73 non-profit schools, 88 private schools, and a number of community colleges.
The system fosters affordability, accessibility, and high graduation rates, and it helps students get an associate's or bachelor's degree without incurring enormous debt that will take years to repay.
When addressing the cost of living, other elements come into play, such as the cost of housing, food, utilities, and education. Texas is far more cheap than most other states.
Texas is one of the few states in which residents only pay federal income tax and not state income tax.
Some people are anxious about moving to a state with no income tax; however, this just means that you get to keep a bit more of your paycheck compared to places with income taxes.
There are no additional substantiated drawbacks to living in a jurisdiction without a personal state income tax.
One of the biggest reasons individuals relocate to Texas is for improved employment prospects. There are many high-paying professions available for those with and without degrees, as well as for recent graduates.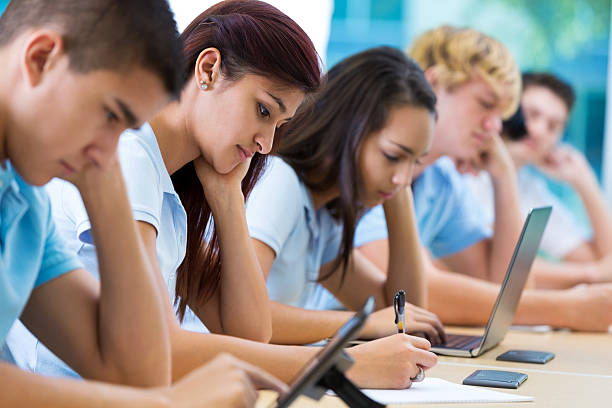 As a result of the oil and gas boom, business schools in Texas, as well as the technology and manufacturing sectors, have hired hundreds of workers.
What are the Cheap Universities in Texas?
Listed below are the 20 least Cheap Universities in Texas:
Texas A&M University Texarkana
Stephen F. Austin State University
University of Texas Arlington
Texas Woman's University
St. Mary's University
 Baylor University
 Dallas Christian College
Austin College
Texas State University
 University of Texas-Pan American
Southwestern University
Sam Houston State University
Houston Baptist University
Texas A&M University College Station
Dallas Baptist University
Tarleton State University
Texas Christian University
LeTourneau University
University of North Texas
 Texas Tech University
20 Cheap Universities in Texas
The average enrollment fee is $20,000 per year.
Texas A&M University at Texarkana is one of numerous public institutions in the state affiliated with the Texas A&M system. Although the institution has the reputation of a large research university, it seeks to provide students with cheap tuition.
The Eagle Passport is a fun way to keep track of your "travels" around campus and involvement in school-sponsored events and clubs.
The average annual tuition at the college is $13,750.00
At Stephen F. Austin State University, "You are a person, not a number." This attitude represents a quality that appears on a growing number of "must-have" lists for college applicants: a sense of belonging to the school community and a personal link with their classmates.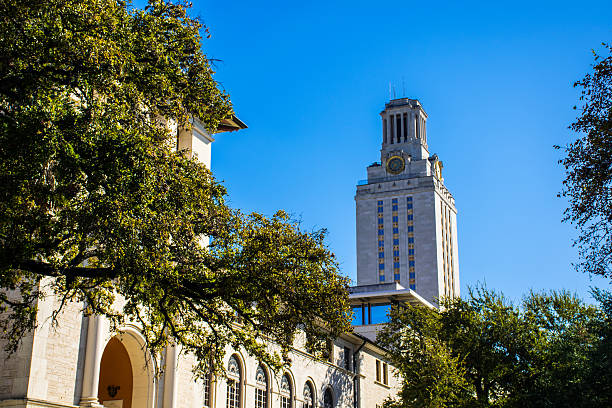 Here, there will not be many major lecture classes. Instead, you will have one-on-one interaction with faculty members in and out of the classroom. This may even involve performing research with your favorite academics, and if you're really fortunate, presenting your findings in the state capitol!
The average annual tuition at the college is $11,662
The University of Texas at Arlington is an amazing Cheap Universities in Texas , even by Texas standards, because, as the saying goes, "everything is larger in Texas.
At UT Arlington, with over 50,000 students and 180 academic departments, life may be whatever you want it to be. Obviously, study time is essential, but this prominent Texas university also pushes students to think creatively.
10,000 students live on campus or within five miles, so making friends and engaging in activities is as easy as walking out the door.
The average annual cost of attendance is $8,592/year.
It is immediately apparent why Texas Woman's University is a unique location to study. It is not just a women's institution, but also the largest women's college in the nation.
15,000 students are drawn to TWU for the same reason: to become skilled leaders and critical thinkers in a nurturing, supportive atmosphere.
The caliber of TWU's athletic teams is an additional perk of attending the university. Because there are no men's teams on campus, all of the attention is focused on women's sports.
Volleyball, basketball, soccer, gymnastics, and soccer teams are the core of TWU's competitive culture, giving women an additional reason to cheer on their classmates and support one another off the field.
The average annual tuition at the college is $17,229
St. Mary's University is one of only three Catholic Marianist schools with a distinctive approach to religious education in the United States.
The Marianist perspective stresses service, peace, justice, and the spirit of the family, and it encourages an academic atmosphere that fosters not only learning but also a strong religious basis and the ability to adapt to changing circumstances.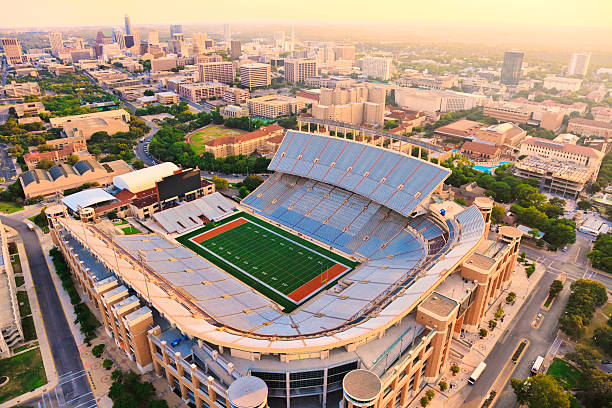 Undergraduate programs stress problem-solving and teamwork, which are crucial abilities regardless of the field of study (Anthropology, International Relations, Electrical Engineering, or Forensic Science).
STEM majors have access to a range of fascinating outreach options, like aiding with the hosting of elementary school students during the annual "Fiesta of Physics" and volunteering at the exciting MATHCOUNTS competition held each winter.
The average annual tuition at the college is $34,900.
Commonly, religious schools take the shape of tiny liberal arts colleges. Baylor, on the other hand, is a Christian private institution that is nationally regarded in research and academic involvement. And despite being somewhat expensive, Baylor outperforms in nearly every other category we examined.
It boasts an acceptance rate of 55%, a graduation rate of 72%, and a net ROI of greater than $250,000 over 20 years.
The campus is alive and bustling with activities. Its gorgeous setting near the Brazos River, imposing brick buildings, and European-inspired architecture create the perfect backdrop for your college experience.
The average annual tuition at the college is $15,496.
Dallas Christian College is not merely a religious institution.
It is certified by the Commission on Accreditation of Biblical Higher Education and provides a variety of spiritually-based degree programs, including Bible Studies, Practical Ministry, and Worship Arts. Alternatively, if you are interested in pursuing a secular career, DCC has numerous opportunities for you as well.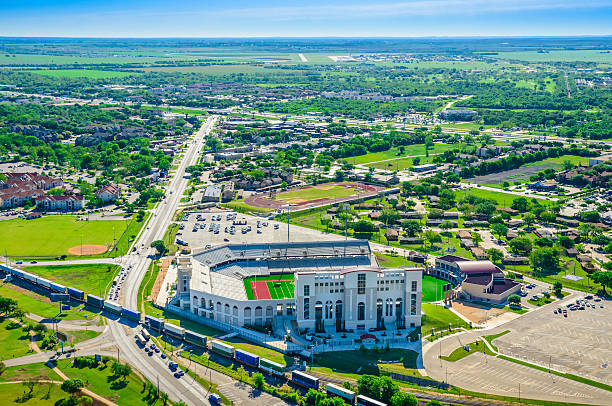 Dallas Christian University offers regular degrees in the arts and sciences in addition to specialized curriculum in business, education, and psychology.
DCC is also one of the most Cheap Universities in Texas; with a 38% admittance rate, you'll need to put in additional effort to earn the title of Crusader.
The average annual tuition is $21,875 at the university.
Active learning is the name of the game at Austin College, an inexpensive Texas college with the resources to both assist and push you.
Due to the fact that 85 percent of the student body resides on campus, the institution is ideally suited to encourage your participation in all campus events (lives on campus).
You won't be on the outside looking in because over 80% of students participate in at least one campus organization.
Despite this, numerous students leave university to extend their perspectives. Whether in Sherman or Dallas, four out of every five students obtain internship experience.
The average annual tuition is $11,871 at the university.
Students who enroll during this phase of expansion will be a part of Texas State University's ascent as an academic and research powerhouse. Despite being a very Cheap Universities in Texas, its academics are not of a high standard.
The expansive campus, which accommodates 36,000 students at any given time, is located in the city of San Marcos, which is part of the broader Austin metropolitan region and is home to almost 60,000 people. You may study with a beautiful view of the glittering San Marcos River and then enjoy live music on the weekends in town.
The average annual tuition at the college is $3,006.
Innovation vs. careers Opportunity. Objective. This is the University of Texas Rio Grande Valley's mission. UTRGV enables prosperous futures, enhances daily life, and establishes our region as a global innovator in higher education, bilingual education, health education, biomedical research, and emerging technologies that inspire good change.
The average price of enrollment is $220,000
Georgetown University in Washington, D.C. is well-known, but few are aware of Georgetown University in Georgetown, Texas.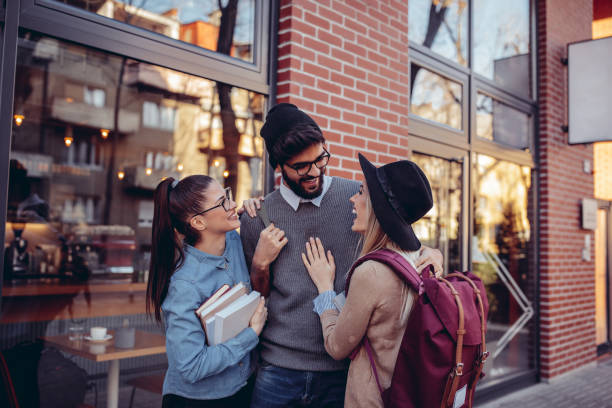 Although Southwestern is a small institution, its 175-year legacy of educating students has propelled it to prominence. The esteemed institution features twenty NCAA Division II teams, with than ninety student groups, and an abundance of academic offerings.
With around 1,500 students enrolled at any given moment, there are always ample opportunities for participation. With a 91 percent job placement rate, it's not surprising that SU graduates are still performing well several years after graduation.
The average annual tuition at the college is $11,260.
For Sam Houston State University students, success is measured by more than monetary means. Alumni do exceptionally well for themselves, as shown by a net ROI that approaches $300,000 year. SHSU encourages students to seek "meaningful lives of success" regardless of financial gain.
The institution stresses service-learning, volunteerism, and creative activities as the most effective forms of community service. You may participate in an Alternative Spring Break trip to preserve natural habitats, enroll in the Emerging Leaders Program, or attend the annual Volunteer Opportunities Fair to connect with local organizations in need of assistance.
The average cost to enroll at this college is $19,962 per year.
Houston Baptist University stands out despite the expanse of the southwest Houston region. Houston Baptist University, a lovely 160-acre campus with a religious mission, offers a pleasant escape from the city's never-ending rush and bustle.
You will have the option to join in Bible studies and community outreach projects to develop your faith, since many students cherish their spiritual lives.
The bulk of university organizations are honor societies, professional clubs, and Greek organizations, although "special interest" groups may tickle your curiosity.
The average annual tuition at the college is $11,725
College Station is the central campus of the Texas A&M University system and is conveniently accessible from both Dallas and Austin. It is home to more than 55,000 students.
TAMU can accommodate virtually any academic interest, from Aerospace Engineering to Dance Science to Geophysics to "Visualization" (an art degree, we assume, but you'll have to find out!).
And, while being one of the Cheap Universities in Texas, TAMU does not use its reputation as an excuse to leave you with a mound of student debt; with an annual net price of approximately $12,000, you can afford to go to school, stay in school, and be among the best.
The average annual tuition at the college is $23,796.
Dallas Baptist University is yet another religious school on this list, although that does not imply that it is identical to the others. This university employs Christ-centered concepts to motivate students to seek transformative professions in service.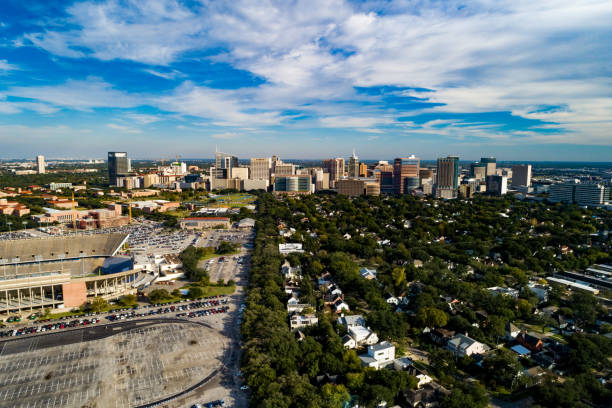 This implies that programs like as Environmental Science, Psychology, and, of course, Christian Ministries all emphasize making a difference in the world.
The extracurricular activities show this commitment. In addition, the vast majority of student activities, like the skeet-shooting club and the Mountain Top Productions music group, promote the cultivation of spiritual companionship.
The average annual tuition at the college is $11,926.
Why consider Tennessee State University when the state is already teeming with superb institutions? Because, despite joining the A&M system less than a century ago, Tarleton State has rapidly grown to become one of the most affordable universities in Texas.
Each college within the institution has its own distinction.
Consider helping with the TREAT equine-assisted therapy program, if you are a student at the College of Agricultural and Environmental Sciences.
If you are an education student, you will welcome knowing that your institution has a 98 percent certification exam pass rate! The nation's largest undergraduate observatory, Tarleton Observatory, is available to help scientific students reach for the skies.
The average annual tuition at the college is $31,087.
Numerous students attend college today for the primary purpose of obtaining a certificate. Texas Christian University, on the other hand, encourages you to regard your four years as an intellectual investment that will benefit you for decades.
The colleges at TCU offer career-focused degrees in business, communications, education, the arts, health sciences, and other subjects to students from all walks of life.
The average annual tuition is $21,434 at the university.
A businessman who was an inventor, visionary, and devout Christian with a noble purpose for training soldiers founded LeTourneau University.
The institution boasts an amazing acceptance rate of 49%, with little over 2,000 pupils. LeTourneau has gone a long way since its early days as an all-male technical college.
This prestigious university in Texas has begun to broaden its global reach. Its study abroad programs include unforgettable excursions to South Korea, Australia, Scotland, and Germany, as well as a TESOL internship in Mongolia!
The average annual tuition at the college is $10,827.
While the University of North Texas may not earn the same academic acclaim as the elite Ivy Leagues, it does exceed the competition in certain areas. Indeed, several of its best programs are among the most distinctive in the region.
It is the top university in Texas for a master's degree in rehabilitation counselling, urban policy, or medical librarianship, and its environmental philosophy program is the best in the world.
The average annual tuition is $13,901 at the university.
There are several involvement options at Texas Tech University. If you enjoy skydiving, horseback riding, or developing robots in your spare time, TTU has everything you need. Additionally, the university invests a substantial amount of time and effort in promoting students' artistic endeavors.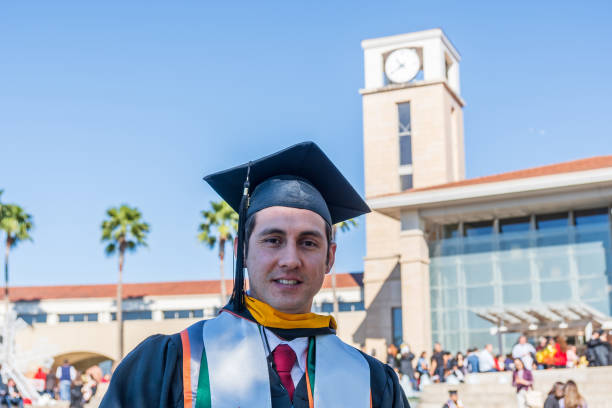 For instance, the main purpose of the Texas Tech Innovation Mentorship and Entrepreneurship Program (TTIME) is to foster innovative ideas and fund research for promising students.
And as a hub for opportunities in healthcare, agriculture, and manufacturing, Lubbock is a great spot for graduates to launch their careers.
Application Process
The application procedure for Texas colleges is comparable to that of any other university in the United States. You must first submit an online application form found on the university's website. Attach the necessary documents and submit the application fee. Three to four weeks following the application deadline are required to receive an acceptance letter.
Important documents required for a bachelor's degree are:
English-language official high school or junior college transcripts
Evidence of English Proficient (IELTS-6.5 or more, TOEFL– 80)
The SAT or ACT aptitude test score report (Minimum score according to the university)
The following documents are required for eligibility for a master's degree in Texas:
Official English transcripts of the high school diploma
Evidence of English Proficient (IELTS- 6.5 or more, TOEFL- 80)
GMAT or GRE aptitude exam score report (Minimum score according to the university)
As an Indian student, you are obliged to apply for an F-1 Visa after receiving your acceptance letter.
Living Expenses in Texas
Texas, unlike many other U.S. states, is noted for its cheap living circumstances. The tuition is significantly less than in California and Vermont
Category
Average Expenses 
Tuition fees
Rs. 15-20 lakhs/year
Accommodation
Rs. 4 lakhs/year (on campus)
Rs.10 lakhs/year  (off campus)
Food 
Rs. 15000/month
Transport (monthly pass for metro, cabs)
Rs 3500/month
Utility (heating, gas, electricity, internet if you live off campus)
Rs. 20,000/month
Despite these staggering numbers, Texas is one of the most cheap states for international students among those in the United States.
FAQs about cheap universities in Texas
What are the most in-demand careers for bachelor's degree holders in Texas?
According to a CareerBuilder survey, renewable energy, nursing, and home health employment will be the fastest-growing between now and 2023. Given that many Fortune 500 firms, like AT&T, McKesson, and Exxon, call North Texas home, there will be enough chances in social and community roles, manufacturing, technology, and healthcare due to rapid expansion. Following is a discussion of some of these positions based on salary.
The fastest-growing low-wage occupations and their fluctuating demand are as follows:
29 percent of home health aids
Personal Care Aides: 20 percent
18 percent Veterinary Assistants and Laboratory Animal Caretakers
Animal Caretakers: 16 percent
15% of manicurists and pedicurists
Next, the fastest-growing middle-income jobs and their fluctuating demand are as follows:
fifty percent of wind turbine service technicians
20 percent of phlebotomists
Non-Oil and Gas Exploration: 20%
Medical Assistants: 19 percent
18% of counselors work in the substance abuse, behavioral disorder, and mental health fields.
Lastly, the fastest-growing high-wage occupations and their fluctuating demand are as follows:
Nurse Practitioners: 25 percent
24 percent of medical assistants
24 percent of statisticians,
23% of Special Education Teachers
23 percent of marriage and family therapists
Does Texas offer college students free education?
Numerous Texas four-year institutions offer free tuition to students from low- and middle-income families.
In addition, a number of two-year college districts have developed "Last-Dollar" scholarships to cover tuition expenses not covered by federal, state, or institutional subsidies.
Conclusion 
Texas tuition costs can vary similarly to those in other states. The average, however, is significantly lower.
In brief, the answer is NO. Texas is home to a multitude of academic institutions that provide a quality education in a variety of fields.
As previously noted, education expenses might be prohibitively expensive. Reducing tuition fees can have a substantial impact on managing total expenses.
I hope you found my information on inexpensive Texas universities helpful!