Free Online CPD for Teachers!
To assist teachers and teaching assistants in taking their careers to the next level by becoming professionals, this post provides a compiled list of Free Online CPD for Teachers, along with information about each.
Check out: 15 Free Online Law Courses With Certificates
CPD stands for Continuing Professional Development and refers to any activity that helps an individual develop their knowledge and skills and promotes their professional practice, in this instance that of instructors.
Using the preceding definition, Free Online CPD for Teachers are online courses designed to develop the knowledge and skills of those in the teaching profession and turn them into professionals.
In the teaching profession, teachers must continually acquire new skills, teaching ideas, and strategies, as well as a vast quantity of knowledge. Teachers must continue in this manner because the community must continue to evolve, which is facilitated in part by the ideas they share with their students.
This is what makes teaching a daunting profession, because you must continually update, upgrade, improve, and become more professional. There is no end to it, but it is for the benefit of society, the community, and the entire globe.
In this article, we provide an overview of some free online CPD opportunities for teachers, along with enrollment links.
Also read: 30 Free Online Courses With Printable Certificates
What exactly are CPD courses?
Continuing Professional Development (CPD) courses are designed to train or develop individuals, such as instructors, to become professionals in their current field of study.
How many CPD hours do educators need?
Annually, teachers must complete at least 30 hours of CPD.
List of the Free Online CPD for Teachers
The following is a list of the Free Online CPD for Teachers:
How Should Teachers React to Bullying in Schools?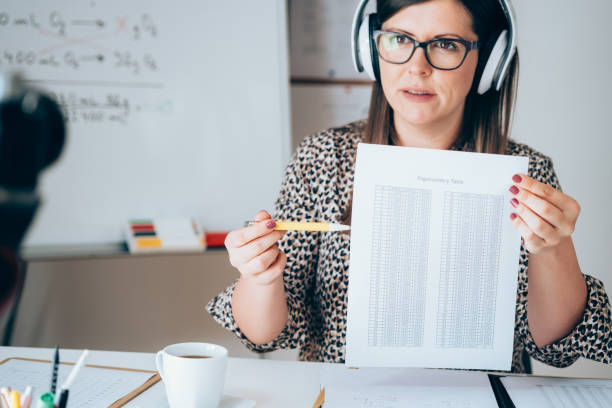 This is a one-hour course and a Free Online CPD for Teachers that equips them with tried and true methods for combating abuse in the classroom and school as a whole. You will comprehend bullying and how to identify it, respond constructively when a child reports bullying, and be able to interpret people's diverse attitudes towards bullying.
Also check: 12 Free Online Childcare Training Courses with Certificates
Professional relations with adolescents
Developing the proper kind of professional relationship – a positive one – with young people in an educational setting has a significant impact on their learning outcomes. This type of relationship can provide young people with new perspectives on approaching, forming, and managing their own quality relationships.It is one of the Free Online CPD for Teachers.
In this free online CPD course for teachers, you will examine various relationship-building practices that can inform your work with youth.
Get Active, Obtain Health
This is a free online CPD course for teachers that discusses the significance of diet and the health benefits of physical activities such as exercises and participation in other physical health education.
Teachers can then impart this information to their students, teach them the benefits of physical activity and how it can reduce the risk of diseases such as diabetes, and encourage them to prioritize their physical health.It is among the Free Online CPD for Teachers.
Deliver Instruction Online
Reading this, you are already aware of how widespread online learning is and how it has benefited students all over the world, particularly during the Covid-19 pandemic, when a large number of individuals were required to obtain their degrees online and even graduate online.
The significance of online learning is so multifaceted that every teacher should become an expert in its setup and management.
This free online CPD for teachers that can be completed in a day guides teachers through the practical steps of providing students with an engaging, seamless, and adaptable online learning experience.
Connecting Curriculum Learning with STEM Professions
As a teacher, it is essential to develop your students' career aspirations. This course will enable you to assist students interested in STEM (science, technology, engineering, or mathematics) by enhancing your role as a STEM subject teacher by integrating curriculum learning with careers.
This is one of the Free Online CPD for Teachers; upon completion, you will be able to demonstrate a real-world understanding of your subject and its relevance to future careers.
Behavioral Management for Learning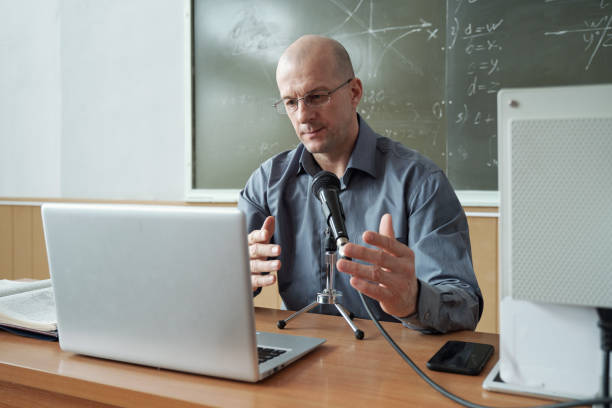 This free online CPD course for teachers will investigate how behavior management skills can benefit you and your students, as well as how to manage your emotional responses in the classroom.
This program will equip you with the skills and techniques necessary to effectively manage your classroom, recognize student behavior, and foster an environment of trust.
Language Understanding: Teaching and Learning
The University of Southampton and the British Council offer this Free Online CPD for Teachers, which is then delivered online via FutureLearn. This course introduces teachers to some of the fundamental principles of effective language teaching and learning.
Essential Digital Skills
The most recent trend is going digital; everything is now available online, and it continues to grow and shows no signs of abating in the coming years. This free online professional development course for teachers will provide you with essential digital skills that you can then pass on to your students.
Students must begin interacting with the digital world at a young age because it will be a permanent part of their lives, and their instructors must equip them with the proper skills.
Workplace Emotional Intelligence
As a teacher, you prepare and leave for work (school), where you encounter other employees (teachers and other staffs), and your emotions at work are undoubtedly distinct from those at home.
In this Free Online CPD for Teachers, you will learn the definition of emotional intelligence, its significance, and how to develop your emotional intelligence skills. With a comprehension of emotional intelligence, you will be able to see how it enhances workplace performance and relationship building.
Also read: 11 Free Online Secretarial Courses With Certificates
Instruction of Students who have endured Complex Trauma
Traumas exist and impact the physical, emotional, and social growth of infants and adolescents. Teachers must respond appropriately using trauma-informed practices and policies to reduce injury.
You will learn what complex trauma is, how it affects student performance, and how to implement trauma-informed practices and policies to reduce the risk to students through this free online CPD for teachers.
The Online Educator: Individuals and Curriculum
Online learning is becoming increasingly valuable, and almost all schools (secondary and postsecondary) use the technology to implement learning practices. As a teacher, you must enhance your online teaching experience, be able to design engaging courses to meet the diverse needs of your students, and establish your digital identity.It is one of the Free Online CPD for Teachers.
How do you accomplish each of these?
Easy-peasy. Enroll in this Free Online CPD for Teachers to acquire skills and knowledge of online teaching and to advance your career.
The availability of e-Learning
As a teacher, you must understand the needs of a diverse student population. In this Free Online CPD for Teachers, you will examine the challenges faced by disabled students who may use computers in various ways when participating in online learning.
This online course will equip teachers with the technology and techniques utilized by students with disabilities, as well as the adjustments to teaching strategies and design decisions that influence the accessibility of online learning tools.
Why Educate Art?
Why instruct art? What role does art play in the educational curriculum?
In this Free Online CPD for Teachers, you will investigate the benefits of incorporating art into the school curriculum as well as some of the most common criticisms.
Cybersecurity Introduction for Teachers
This is a Free Online CPD for Teachers offered by FutureLearn and designed specifically for educators. For the purpose of instructing students aged 14 to 16, they are equipped with fundamental cybersecurity concepts.
This course teaches children how to use technology safely, the various cyber-attacks and how to prevent them, and examines malware, malicious bots, and tangible data threat.
Comprehence of Computer Systems
It's okay if you're not using a computer to read this post; if you're not, someone else is, i.e., computers are in nearly every home, school, office, etc. It is one of the largest trends in the technological world, and students must acquire computer literacy.
Understanding Computer Systems is a free online professional development course for instructors that explores the inner workings of a computer, as well as its software and hardware components. You can then convey this knowledge to students and assist them in beginning an exciting career in computing.
Foundations of Teaching for Learning: Establishing Connections
Foundations of Teaching for Learning: Developing Relationships is one of Coursera's free online professional development courses for instructors.
This course is designed for those who are currently teaching or who aspire to become teachers in any subject or context. It instills them with high-quality teaching skills, professionalism, and assessment so that they can become professional educators.It is regarded as one of the Free Online CPD for Teachers.
Certificate in Educational Psychology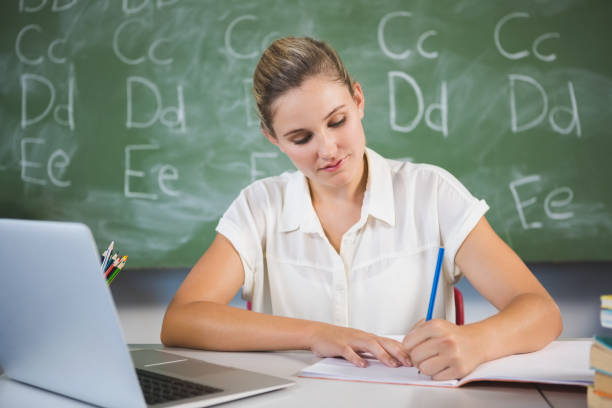 Understanding the psychology of education will help you perform better as a teacher in the classroom; you will readily be able to comprehend your students, but you must acquire the skill.
How do you accomplish this?
By enrolling in this program, you can acquire an understanding of educational psychology that will improve your teaching, instructional, and training methods for students.
FAQs On Free Online CPD for Teachers
How do I get CPD points online?
With MYCPD®, you can earn 30 Continuing Professional Development (CPD) points online per year just by reading verified clinical and ethical articles from industry specialists, and scoring 75% or more on the associated questionnaires.
Can I do CPD online?
We have used CPD online for a while now, the courses are great and the cost is too! CPD helps us to ensure our employees are trained in specific areas, whilst giving the student the flexibility of learning at their own pace.
How do you get CPD points fast?
There are many ways to get CPD, including attending conferences, workshops, webinars, seminars, lectures and participating in online modules and courses.
Do CPD points expire?
Because of the CPD law, professionals are now required to earn CPD points in order to have their registration and professional license be renewed. Registration and license expires every three years which means you will have to have the needed CPD points every three years to maintain your professional status.
Also read