Free Online Bible Courses with Certificate!
This article contains a list of approximately 17 distinct Free Online Bible Courses with certificates of completion that can be downloaded, printed, or emailed for use anywhere.
This seems too wonderful to be true, doesn't it? What greater way is there to remain in tune with the promises of the heavenly father than to have access to his word and to be able to learn advanced biblical principles from anywhere in the world with a simple internet search?
Also check: 10 Best Colleges In Cincinnati
In addition to gaining access to these biblical teachings, we will also learn how to teach others the way of the kingdom through the teachings we have received.
This article is designed to provide you with access to Free Online Bible Courses because we believe that "…freely we have received, freely we shall give."
You will have the option to either download or obtain the certificate via email after completing these courses.
Also read: 25 Free Theology Degree Online
Why choose Free Online Bible Courses?
One may be led in one direction or another to doubt the necessity of online education. Choosing free online Bible courses will aid in your spiritual development.
In actuality, the majority of people opt for free online Bible courses because their schedules do not permit them to attend traditional classes.
List of the Free Online Bible Courses with Certificate
The following is a list of the Free Online Bible Courses with Certificate:
Christian leaders college's courses
Biola university's Talbot school of theology-Master of Arts
Certificate in Christian apologetics
STEP Online Bible course
Christian Leadership Institute Courses
Yale university's religious studies
World Bible School
Judaism studies
Liberty university online bible studies
Grace Christian University
Trinity Online Bible course
Houston Baptist University's BA in Biblical Studies
The Gospel Demystified by Aletheia Logos University
the University of California–Irvine's UCI open program
Southeastern Baptist Theological Seminary
Gordon–Conwell Theology Seminary
Lambchow's Hope Bible Study
Christian leaders' colleges offer free online courses in the Bible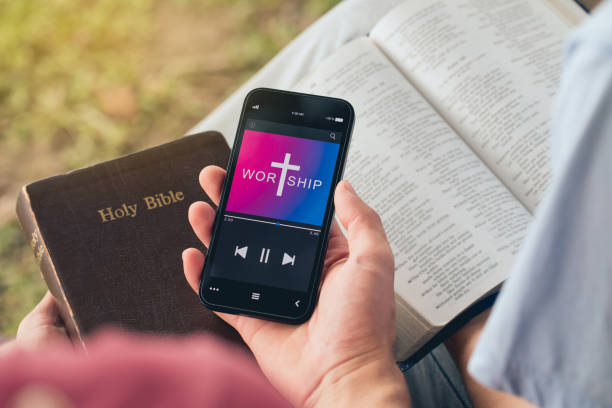 The Christian leaders' college maintains a website where students can enroll in Free Online Bible Courses, ministry college credentials, etc., and receive a valid certificate upon completion of the program.
In November 2019, the ABHE granted the Christian leaders' college Applicant Status for accreditation recognized by the United States Department of Education.
Master of Arts in Theology, Talbot School of Theology, Biola University
Biola university Talbot school of theology provides Free Online Bible Courses leading to a master of arts degree certificate that will equip you academically and spiritually to fulfill your calling without interrupting your current vocation or ministry.
Reviews indicate that both online and offline lessons are as rigorous as possible and satisfy students.
Diploma in Christian apologetics
Talbot School of Theology of Biola University also provides a Free Online Bible Courses with a valid certificate in Christian apologetics, which consists of three courses with eight unique audio lectures per course, course notes, and a certificate exam. This allows you to study at your own pace.
Click here to register.
STEP Online Bible course
This course offered by the McGrath Institute for Church Life at the University of Notre Dame is designed to deepen your understanding of what God expects of you and of God.
STEP online courses are ideal for catechists, school teachers, lay ministers, deacons, and other adult Catholics who desire intellectually rigorous and doctrinally faithful distance learning.
Click here to register
Courses at the Christian Leadership Institute
The Christian Leaders Institute Courses serve as the basis for free Award Credentials, low-cost college credentials through the Christian Leaders College, and ordination through the Christian Leaders Alliance.
Additionally, they receive support from Christian leaders, foundations, and churches worldwide who recognize the significance of providing this opportunity to as many people as feasible. The objective is to enable Christian leaders to pursue higher education without incurring debilitating debt.
The Institute offers more than 100 courses at Christian Leaders Ministries. CLI offers numerous relevant courses, including Theology, Old Testament Survey, Biblical Interpretation, Life Coaching Ministry, Enterprise and Business, Prayer, Youth Ministry, Discipleship, General Education, and Philosophy.
Click here to sign up
Religious studies at Yale University.
The Department of Religious Studies at Yale University offers opportunities for the scholarly study of a variety of religious traditions and disciplines.It is one of the Free Online Bible Courses.
The Department offers a variety of courses at the undergraduate level that cover the world's main religions, with a strong emphasis on their history and intellectual traditions.
The Department is structured into ten disciplines at the graduate level: American Religious History, Ancient Christianity, Asian Religions, Islamic Studies, Judaic Studies, New Testament, Old Testament/Hebrew Bible, Philosophy of Religion, Religious Ethics, and Theology.
Here is a link to an Introduction to the new testament and one to the old testament.
World Bible College
Bible study should be a pleasurable experience, not a burden. There are no time constraints or schedules, so you are free to take the courses whenever you have the opportunity. Learn on the website, through email, or by mail.
Thousands of individuals utilize the World Bible School website each week to study God's word.
For those interested in Bible study, the World Bible School offers a variety of courses and brief lectures.It is among the Free Online Bible Courses.
Click here to know more
Judaism studies
Although the Judaism 101 website is not technically a course, it is the ideal introduction for those who desire to learn more about what it means to be Jewish.
Each page of the online encyclopedia is designated to allow readers to select information based on their level of familiarity.
The 'Gentile' pages are for non-Jews, the 'Basic' pages contain information that all Jews should know, and the 'Intermediate' and 'Advanced' pages provide a more in-depth look at the Jewish faith for academicians.
This provides insight into how certain Old Testament practices function.It is regarded as one of the Free Online Bible Courses.
Online Bible study at Liberty University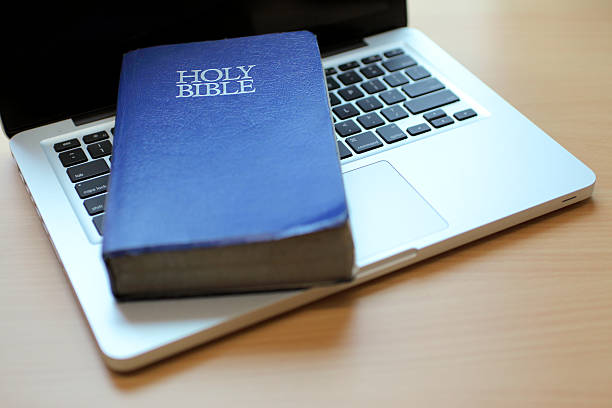 The online Undergraduate Certificate in Biblical Studies from Liberty University is an excellent option for students seeking new ministry opportunities or who desire to expand their biblical knowledge.
You can acquire essential knowledge in evangelism, theology, and in-depth biblical studies in as few as two semesters.It is one of the Free Online Bible Courses.
Grace Christian College Free Online Bible College Certificate Programs
Grace Christian University offers certificate-granting online bible courses for free. Adults have access to entirely online associate's, bachelor's, and master's degree programs.
Grace Christian University offers the program in recognition of the fact that many individuals are interested in pursuing their vocation and need to be preparing for that particular career, but are prevented from doing so by the need to balance family, career, finances, and faith.It is among the Free Online Bible Courses.
Bible study through the Trinity Online Bible course
Trinity University offers a Christian Ministry Bible program. In the course description, the university requires that you select the online delivery mode.
Click here to know more.
Biblical Studies BA at Houston Baptist University
The program is designed for those who desire an in-depth understanding of what the Bible says.
This degree is ideal for those who desire to serve the body of Christ in teaching and preaching capacities as a minister in a church, a missionary, a parachurch minister, or in any other setting to which God may call them.
The Unveiling of the Gospel by Aletheia Logos University
Throughout the course, biblical wisdom is presented and then explained in a contemporary context.It is one of the Free Online Bible Courses.
Students acquire an understanding of the Bible and the gospel while learning to think critically about various topics.
UCI open bible course program at the University of California, Irvine
Religion & Social Order focuses on the role of religion in society in Anthropology 135A.
Students examine how religion has impacted society through art, politics, and popular culture in a succession of PowerPoint presentations.
Free Online Bible Course from Southeastern Baptist Seminary
Christian Theology examines what the Bible teaches about Christian beliefs and why sound theology is significant.
This course will foster your personal development while preparing you to instruct others on fundamental Christian beliefs.It is regarded as one of the Free Online Bible Courses.
Free Online Bible Study from Gordon–Conwell Theological Seminary
The classes and program are accessible online for free through the Ockenga Institute.
There are numerous options for academics and professionals here. Students can choose between an overview of global missions or a two-part series on the New Testament, Old Testament, or church history.
Additionally, there is a two-part series on theology.
Free Online Lambchow's Hope Bible Study Courses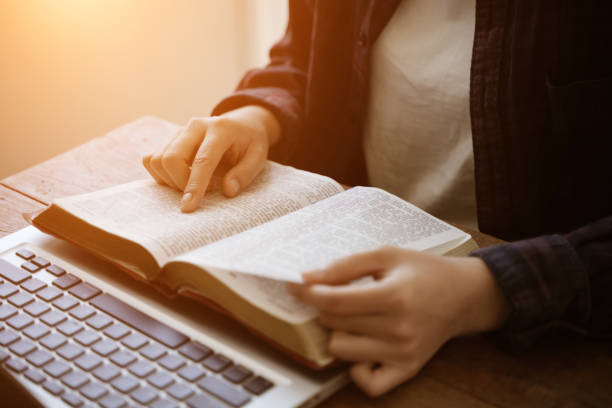 Another institution that provides Free Online Bible Courses with certificates.
The goal of the bible study program is to teach individuals how to consider and hope beyond the boundaries of wishful thinking. It is gratis.
FAQs On Free Online Bible Courses
What is the best free online Bible study?
BibleStudyTools.com is the largest free online Bible website for verse search and in-depth studies.
Are there any free Bible courses?
BiblicalTraining is a team of Christian educators, pastors, and authors who have come together to provide high-quality biblical training for Christians worldwide, and it's free.
Where can I find online Bible studies?
Virtual Bible Study™ is an online Bible study for all ages. New lessons are posted daily. We also have 260 archived lessons. We would love to study with you!
How long is a Bible study course?
When studied every day, OBC's "Biblical Study Course" combined with the optional morning studies "Developing a Devotional Lifestyle", is designed to take one year. The additional studies, "The Practical Ministry Course" and "Discovering Jesus" combined, should take approximately one year also.
Also read