15 Essential Benefits of Networking. Networking is one of the most crucial things you can do to enhance your career, whether you are a student, professional, or entrepreneur. It is a crucial procedure that should be implemented throughout your entire professional path.
Networking is not about making as many connections as possible. It is about meeting those who can vouch for your abilities, present you with opportunities, and introduce you to other well-connected individuals.
To illustrate the significance of networking and how it may work to your advantage, consider these 15 essential networking benefits.
List of the 15 Essential Benefits of Networking
The following is a list of the Essential Benefits of Networking:
1. It draws attention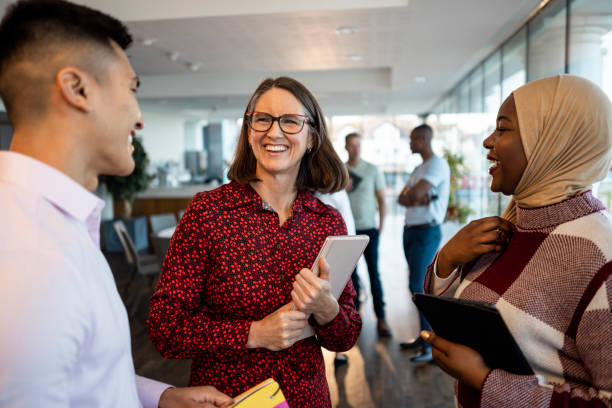 One of this Benefits of Networking is that it draws attention. There are numerous skilled professionals in existence. It's crucial that you are visible amongst the crowd and make opportunities come to you instead of the other way around. One way to do this is through networking.
When you start building relationships and foster conversations about the value you can bring to an organisation, word starts spreading. Before you know it, you become that one person who 'knows everyone' and people want to connect with you for all sorts of opportunities.
2. It opens doors to new opportunities
A LinkedIn study found that 80% of professionals consider networking important for their career success. One of the main reasons for this is the different opportunities that you discover through networking, which you would have otherwise never seen or thought of before.
Eve Melon, Head of People & Culture at Tidio, states that 'There is no doubt that networking is one of the most powerful ways to advance one's career. We've seen countless books written on the topic of relationship building and nurturing. In fact, the business world runs on connecting the right people with each other, and for a reason.'
For instance, networking could bring you in touch with someone who has insider information about a job that has not been advertised yet. That one meeting you have could change the course of your career.This is also one of the Benefits of Networking.
3. It builds self-confidence
The more people you meet, the more you leave your comfort zone and develop invaluable social skills and self-assurance. You can utilize these skills throughout your career.
Chris Muktar, the founder of WikiJob, affirms, "By putting yourself out there and interacting with others, you gain self-confidence." Developing social skills is essential for success in business, and it also boosts confidence.
When you first begin networking, you may need to try out various techniques to make yourself sound interesting to others. This Benefits of Networking will challenge your self-confidence. However, as you continue networking, you hone various facets of your skill set and gain an overall confidence boost that you can apply to various aspects of your life.
4. It provides a means to acquire additional knowledge.
One of the greatest Benefits of Networking is the opportunity to meet interesting individuals from various fields and industries. This allows you to gain an understanding of the similarities between various professions and apply knowledge from one field to another – also known as "transfer knowledge."
According to Caitlin Proctor, CPRW and Career Expert at ZipJob, the primary advantage of networking is meeting new and different people. Yes, this can potentially result in job referrals or introductions, but it can also result in engaging conversations, new friendships, and educational opportunities.
Consider networking as a method of active learning about the most recent advances in your industry, which could potentially benefit your career.
5. You can obtain prompt career guidance and support
Receiving advise from peers with expertise is a significant Benefits of Networking, especially if your contact has already traversed a similar path. You have the chance to discuss common difficulties and obtain fast feedback and solutions.
However, Benefits of Networking is not only about receiving guidance; it also involves delivering support to others who seek out to you. The greater your generosity, the higher the caliber of your network.
6. It improves your communication abilities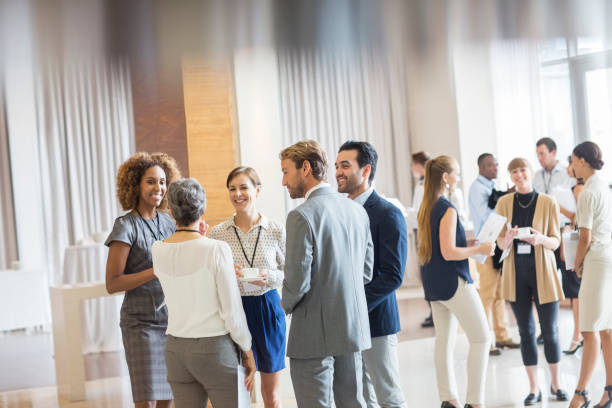 Another Benefits of Networking requires you to converse with strangers. It allows you to properly communicate your value to others and explain why you stand out from the competition.
You are practicing your soft skills in the real world. The more you practice, the better you will become at communicating precisely and clearly.
This Benefits of Networking is much more crucial for introverts seeking career advancement.
7. It helps you to meet fascinating individuals.
During networking events such as conferences, meetups, and trade exhibits, you never know who you might encounter. It is a chance to meet powerful individuals who may provide you with your next job, career opportunity, or customer.
Some of them may be extremely successful entrepreneurs or investors on the lookout for the next big thing; if you show up at the proper moment, chat to them, and pitch your idea to make it a reality, you may be able to transform it into a reality. Possibilities for establishing high-profile connections are limitless.
8. It illuminates your gifts.
Deborah Sweeney, the CEO of MyCorporation, notes, "Networking is a terrific opportunity for individuals, especially entrepreneurs, to get in front of other professionals who may be interested in learning about what you do and the offers of your startup." Making these connections can give entrepreneurs with countless rewards.
Developing long-lasting professional relationships allows you to establish your credibility, gain the trust of others, and demonstrate your professional worth.
This Benefits of Networking can lead to word-of-mouth marketing that generates new chances, such as entrepreneurs and business owners providing their services or signing on as long-term clients.
9. You can discover new mentors
When you are just beginning your career and are unfamiliar with the field, you may require some direction.
One of the Benefits of Networking is that it allows you to identify and connect with people who have expertise in your profession and could serve as mentors.
Having somebody you can reach out to in times of need and seek advice from is a great tool for your professional development.
10. It allows you to perfect your elevator pitch
The elevator pitch is a concise summary of a product or service provided in a concise and understandable manner. People use it to present a concept for a company or product to others or to describe an employment opportunity.
This is pertinent at networking events because most people do not have 10 minutes to introduce themselves. Typically, you have less than a minute to convey your experience, enthusiasm, and interests to people and make yourself sound engaging.
Using a good elevator pitch can encourage a person to build a long-lasting professional relationship with you. To make every encounter and conversation count, you must therefore construct a persuasive elevator pitch.
11. You are able to assist others.
Especially when they have a significant influence on a community, acts of service are rarely ignored. Assisting someone with their professional objectives can be quite satisfying.
Through networking, you can connect with individuals in need of your skills and knowledge, as well as assist other professionals in overcoming challenges in their careers.
This Benefits of Networking is an excellent approach to broaden and diversify your network and increase your visibility within your industry. In some instances, you may also be able to exchange services with other businesses – a win-win situation.
12. It serves as a reality check
When working in the same position for a number of years, it is easy to lose perspective on how your skillset and experience translate to the outside world.
Once you begin networking with other professionals, you can obtain a reality check regarding how people in similar positions advance their careers. The term for this is upward comparison.
This psychological theory posits that comparing yourself to others you perceive to be superior pushes you to attain comparable success.
13. It leads to enduring professional partnerships.
It is not surprising that a huge network can connect you with individuals who have the same interests, hobbies, and aspirations as you.
These enduring relationships may be crucial to your job advancement and may help you ascend the professional ladder.
Frequently, these professional partnerships can endure a lifetime and even evolve into friendships.This is also another Benefits of Networking.
14. It aids in the development of your brand.
Branding is what separates you from the competition, attracts customers, and gets you noticed.
As you engage in networking, you uncover various parts of your brand that resonate with individuals. It assists you in crafting your narrative for use in your regular communications and social networks.It is also considered as another Benefits of Networking.
15. It enhances your mental wellness.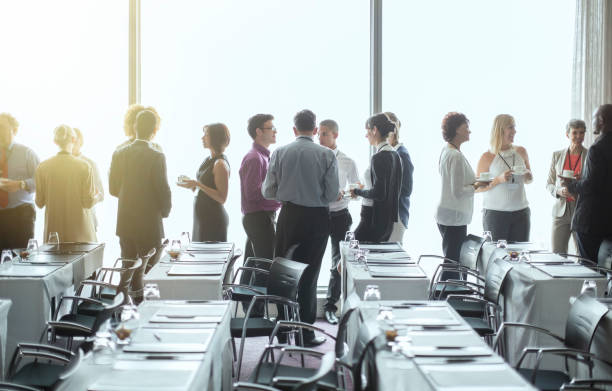 Developing healthy connections can benefit your emotional and physical wellbeing. Indeed, Happiness Researcher and New York Times best-selling author Shawn Anchor says that social connection is the greatest long-term predictor of happiness and success.
You can establish a sense of camaraderie, worth, and purpose through networking by connecting with people who share your interests.
FAQs On Benefits of Networking
What is the main purpose of networking?
A computer network comprises two or more computers that are connected—either by cables (wired) or WiFi (wireless)—with the purpose of transmitting, exchanging, or sharing data and resources.
What is the key to networking?
Effective networking is about building relationships with others who can refer you once they've come to trust you, have confidence in you and feel loyal to you. This truly is the key to networking success.
What are networking skills?
Networking a vital skill that comprises personal communication, relationship management and professionalism, as a means of building connections with others to help your career develop. In its early stages, it can involve approaching or reaching out to individuals or organisations that can aid in your professional life.
see also