15 Best Recruitment Tools.
The process of hiring the ideal candidate for your organization should not be time-consuming. The days of scanning through multiple resumes and making repeated phone calls to candidates are long gone. Indeed, the hiring process has gotten far more sophisticated and simplified for recruiters around the world.
Modern, inexpensive, and easily accessible tools and resources can be used to evaluate resumes, manage interviews, and send emails in the process of locating, recruiting, and employing top personnel.
Whether you're looking for an applicant tracking system or a video application, here is a list of the 15 most useful and Best Recruitment Tools.
List of the Best Recruitment Tools
The following is a list of the Best Recruitment Tools:
1. jobpal
During off-hours or when your company is closed, communicate with candidates using an AI-powered recruitment chatbot such as jobpal. This Best Recruitment Tools is accessible on all platforms, including WhatsApp, Facebook Messenger, and Skype, and provides candidates with ongoing support.
jobpal enables recruiters to automatically respond to candidates' questions and communicate with them in a natural and human manner. This is the best tool for HR managers who wish to save time and concentrate on more urgent tasks.
see also: Top 5 Networking Tips For Job Seekers
2. SourceHub
Recruiters spend a significant amount of time scouring dozens of social media sites in search of the ideal candidate. However, with an automated search tool such as SourceHub, you can save time researching on LinkedIn, Facebook, and Twitter by obtaining results from over 10 social media channels simultaneously. Simply enter the keywords associated with your job vacancy, the required skills, your preferred location, and the social networks you wish to search.
3. Contact Out
A Chrome extension that expedites the process of locating candidates' contact information. Have zero response rates on social media? Having trouble contacting a candidate? You can now easily locate their email addresses using Contact Out, which also locates their phone numbers and social media links! This Best Recruitment Tools allows you to send an email instead of a LinkedIn message, which is believed to significantly increase your response rate.
4. Indeed
Indeed, an application that promises to save companies time and effort throughout the hiring process, allows you to source, filter, and hire people more quickly by posting job openings on their platform. Employers may find qualified candidates, check their skills using screener questions and evaluations, and organize CVs and interviews all under one roof. With all the standard features of an applicant tracking system, this Best Recruitment Tools makes job posting more flexible than ever.
5. AppointmentPlus
Recruiters in busy, rapidly expanding businesses frequently struggle to keep track of their scheduled interviews.
However, with software such as AppointmentPlus, they can organize and manage their multiple interviews using their computer or mobile device. This Best Recruitment Tools syncs with Google or Facebook Calendar and offers more than 500 settings, such as the ability to let candidates reschedule their own appointments or send candidates email appointment notifications and SMS reminders.
see also: Best Highest Paying Jobs Out Of College 2023
6. Ideal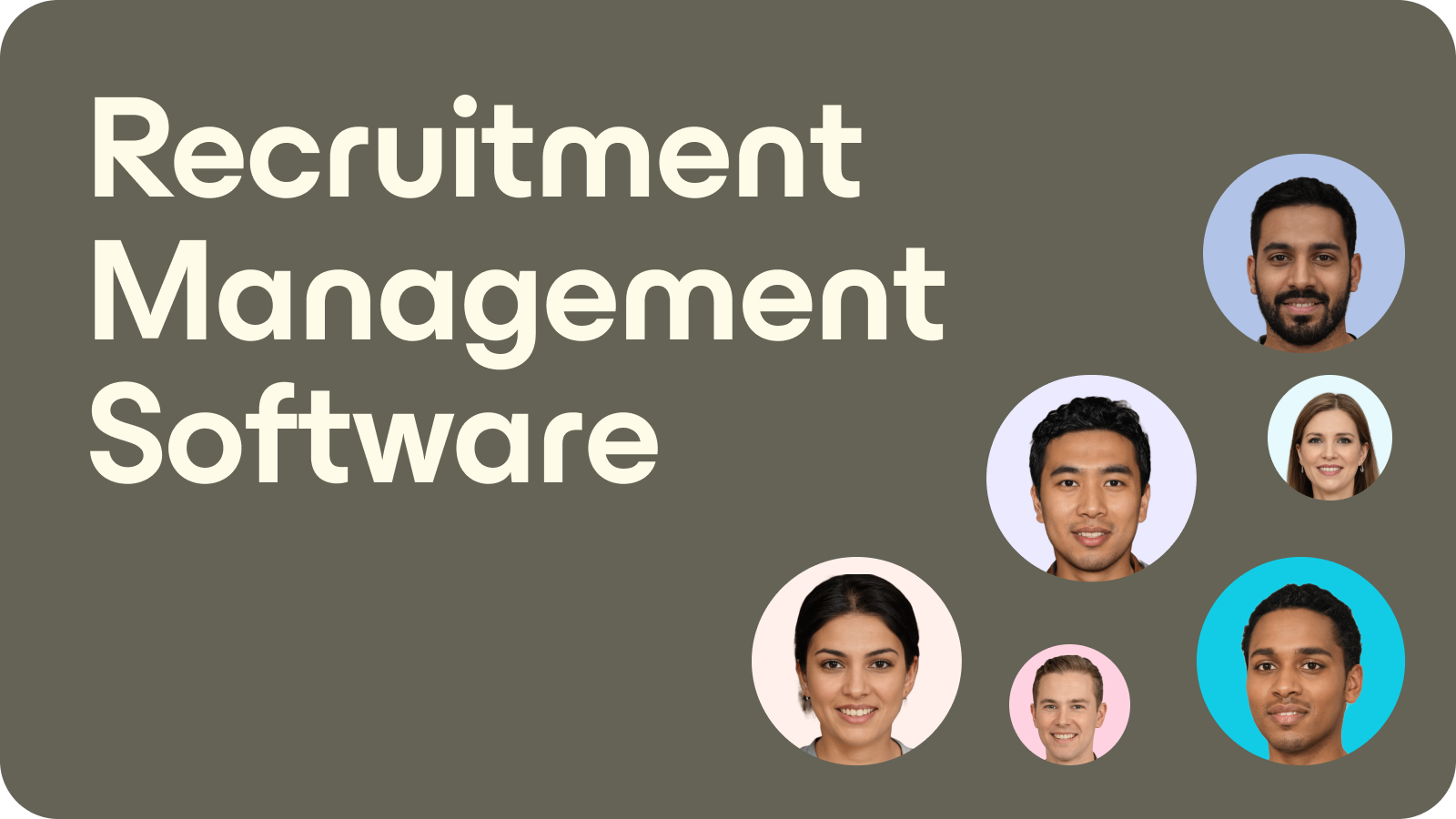 Ideal is an excellent HR system that integrates resume screening, chatbots, and candidate discovery. This AI technology is effortlessly integrated with an ATS, giving recruiters the chance to intelligently screen and shortlist their candidates and automate tasks like stage progressing and communication with candidates. Ideal helps HR managers analyse and optimise their data and, overall, bring in top talent ina quick and cutting-edge way.This is also considered as one of the Best Recruitment Tools.
7. Zoom
Recruiters need something a lot more advanced than Skype. A great alternative for the popular communication tool is Zoom – perfect and incredibly useful for hiring managers. This Best Recruitment Tools lets users conduct video interviews and conferences online, saving time and money for candidate travel. Make use of audio and video calls using your mobile or computer, and even send messages and send files through the chatting system. This tool comes in particularly handy for conducting interviews with candidat
8. JazzHR
An ATS is a must-have tool for any recruitment company or HR department. And out of the many software available in the market, JazzHR is one that stands out most. The flexible and user-friendly applicant tracking system helps employers streamline and customise the entire recruiting process. This ATS provides limitless users and jobs at no additional cost, as well as the ability to manage applicant pools and source from leading channels with a single click.
9. Recruitment of Brainfood
Recruiting Brainfood is one of the most popular industry newsletters available today. This newsletter, founded by recruiter and industry influencer Hung Lee, is an excellent network for fellow recruiters that provides insight into the recruiting market through articles and interactive polls. Recruiters can even subscribe to receive a regular dosage of jobs pertinent to the talent market. It is also among the Best Recruitment Tools.
10. Crystal
This is the most advanced technology available! Crystal encourages recruiters to hire the best applicant by facilitating the most effective communication with them. This program employs personality detection technologies to analyze candidates and provide HR managers with specific instructions on how to engage with them via platforms such as LinkedIn and Gmail. This Best Recruitment Tools is believed to enhance response rates since it instructs recruiters on how to speak and write in the preferred manner of their ideal prospect.
11. Gorgias Templates
Are you sick of rewriting the same email? Do you always include particular terms in your emails, such as "please see the attached job description"? With the Chrome extension Gorgias Templates, you can compose emails more quickly by generating custom keyboard shortcuts and email templates for Gmail, Outlook, LinkedIn, and other services. Assigning repetitious text to keyboard keys will expedite the emailing process in no time.
12. Click to Board
Induction and training are integral to the entire employment process. Using software like Click Boarding, recruiters can remain on top of the training process for new hires. This Best Recruitment Tools solution minimizes paperwork, organizes tasks, and automates the training process. Using both online and mobile resources, Click Boarding reminds you of tasks to be completed and handbooks to be read. Additionally, it keeps new employees engaged with welcome movies and office maps.
13. Gender Decoder
Are both men and women attracted to your job advertisements? Gender Decoder is the tool you were unaware of. By just copying and pasting your content into the decoder, this intelligent application will inform HR personnel whether their job advertisement is gender-coded as feminine or masculine. Recruiters may now ensure that their job postings are inclusive of both genders and, as a result, increase the gender diversity of their organizations.
14. Self Management Group
Want the best effective talent management tool? Self Management Group: try it out! This Best Recruitment Tools offers solutions for candidate screening, evaluation, and coaching. This software is valuable for forecasting performance, creating customized examinations, tracking and selecting candidates, and even designing training programs.
15. Accurate
Utilize a technology like Accurate to enhance your screening process. Do job seekers lie on their resumes? Do they have a criminal history? This Best Recruitment Tools enables HR departments to do background checks on applicants, including criminal searches, verifications, drug tests, driving history, I-9, and more. This recruitment tool will explore social media and other sources for potentially unfavorable postings and unwanted characteristics.
FAQs On Best Recruitment Tools
What is the most widely used HR selection tool?
Interviews – whilst not always the most reliable, interviews remain the most widely used recruitment and selection tool.
What are the 8 recruiting functions?
Recruiting describes the eight recruiting functions - mission command, intelligence, prospecting, interviewing, processing, leading Future Soldiers, training and leader development, and sustainment.
Do recruiters really use ATS?
Employers receive hundreds of resumes for every job opening. An ATS is a computer software program that simplifies and speeds up the hiring process. Over 98.8% of Fortune 500 companies use ATS while 66% of large companies and 35% of small organizations rely on them.
see also