15 Best Jobs for Trade School Graduates: To earn a decent living, a bachelor's degree is not required. In fact, a number of trade school-eligible occupations offer extraordinarily high salaries. Given the escalating cost of higher education, it is not surprising that some individuals are opting for vocational training and certifications over bachelor's degrees and other advanced degrees.
We have therefore produced a list of the Best Jobs for Trade School Graduates. In addition to less expensive tuition, trade school provides a more defined career path. It might be challenging to convert a degree into a job route, but vocational programs offer a clear roadmap.
If you already know what you want to accomplish and trade schools offer a program in that sector, trade schools may be an excellent option for you. If you take this option, you will not have to sacrifice a substantial income.
What Is a Trade School, and How Does It Operate?
In contrast to a standard four-year university, which provides students with a wide liberal arts and humanities education, a trade school focuses on teaching students with the technical information and abilities required for a particular job, such as welding and mechanical repair. There are both public and private trade schools, and many of them are for-profit businesses.
Trade schools only teach specialized skills and do not offer general education courses, which could cause you to remain in school for longer than necessary. A graduate of a trade school may get a certificate, diploma, or associate degree.
The only difference between a standard school and a vocational school is the length of time required to complete both. A typical school will need you to complete some broad classes, but a trade school will allow you to go right into the specifics. In addition, bypassing general education courses will save you a considerable amount of time. For some high school graduates, trade school offers a more cheap, secure, and steady career route and professional development than a four-year university education.
This does not mean attending college is a waste of time. Choices, on the other hand, are immensely significant. Other terms for trade schools include technical colleges and vocational schools. Students have a decent probability of securing employment due to the fact that their training focuses on high-demand industries.
In this post, we've created a list of the Best Jobs for Trade School Graduates, along with detailed descriptions of each position so that you know exactly what you're getting into. You may wonder, though, why trade schools are lengthier than four-year university degrees.
Also check: 12 Best Trade Schools in Chicago
List of the Best Jobs for Trade School Graduates
The following is a list of the Best Jobs for Trade School Graduates:
1. Dental hygienist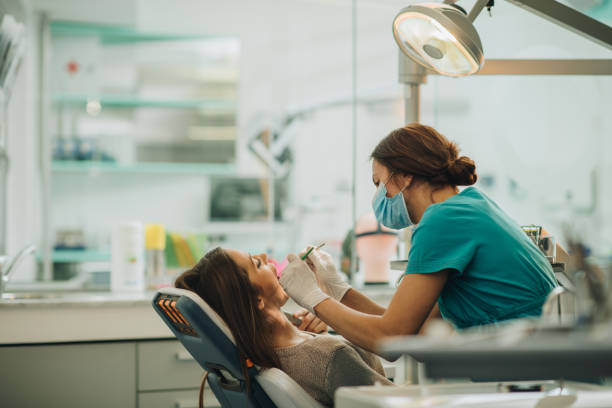 A dental hygienist is a person who cleans the teeth of patients. Dentists and dental hygienists collaborate to keep patients' teeth and gums healthy. As part of their duties, they clean teeth, screen for illness, take X-rays, and educate patients on proper dental care.
This Best Jobs for Trade School Graduates also assist with administrative tasks and paperwork. In order to work as a dental hygienist, you will normally require a three-year associate's degree in dental hygiene. A license is required, however the criteria differ by state.
In 2018, the typical annual compensation for dental hygienists was $74,820, or $35.97 per hour. Significantly quicker than the average rate of expansion, the job market is projected to expand by 10% by 2026, with 40,900 openings. If you enjoy working with people and have an interest in healthcare, this is a great Best Jobs for Trade School Graduates option for you.
2. Aircraft Traffic Controller (ATC)
Without air traffic controllers, airports cannot function in a safe manner. They monitor the flow of planes entering and leaving an airport and ensure that they maintain a safe distance between each other. This Best Jobs for Trade School Graduates might be challenging because it takes continuous focus.
For consideration for this employment, you must be a citizen of the United States and pass medical and background investigations. You must also complete a Federal Aviation Administration-approved training program. The curriculum for the Associate's degree covers air traffic control.
There is also an advanced degree program that covers more ground. This Best Jobs for Trade School Graduates earn $124,540 per year, or $59.87 per hour. Despite the diminishing labor market, if you match the conditions, you may be able to join this exclusive group.
3. Department Supervisor for Margin:
Consider becoming a margin department supervisor if you are interested in finance but do not believe a four-year degree is appropriate. These individuals are in charge of a company's margin department, which determines if a customer's credit application is granted and monitors account activity. There are no official training requirements to become a supervisor of the margin department. Conversely, an associate's degree in business, finance, or a comparable profession is advantageous.
You'll likely have to spend several years in the margin department before you can rise to supervisor. Typically, directors of margin departments earn $75,392 per year. Those employed by larger firms may be compensated marginally more. Consequently, they are one of the Best Jobs for Trade School Graduates.
4. Construction Supervisor:
This Best Jobs for Trade School Graduates is the responsibility of construction managers. They design site layouts, handle budgets, and monitor project progress. They are accountable for ensuring that projects are finished on schedule and within budget, and they must be available to address any potential concerns.
With an associate's degree, a bachelor's degree, or significant professional experience, you can become a construction manager. Although formal education is the safest route to a managerial position, it is possible to obtain one without it by demonstrating competence on the job for many years.
If you desire to further your education, search for a program in construction management. Construction site managers earn an annual salary of $93,370, or $44.89 per hour, on average. With 44,800 estimated job openings through 2026, the employment market is anticipated to expand at a similar rate to the entire job market. It is also among the Best Jobs for Trade School Graduates.
5. Manager of an automobile service station:
The average yearly compensation for this Best Jobs for Trade School Graduates is $47,232, or $19 per hour, but you will need to work your way up to manager. You can reach your objective if you work diligently and continually demonstrate your worth.
A manager of a service station is responsible for operations in the automotive business. It might be a petrol station, a repair shop, or something else entirely. The manager determines business hours, recruits personnel, assigns job responsibilities, determines prices, and makes various other crucial decisions.
There are multiple paths to becoming a service station manager. A trade school can teach you how to become a mechanic, after which you can work your way up the ladder. You can even consider earning an associate's or bachelor's degree in business in order to grow more rapidly. Before you can become a manager in the automobile sector, you'll need some relevant experience.This is also regarded as one of the Best Jobs for Trade School Graduates.
6. Cardiovascular Technologist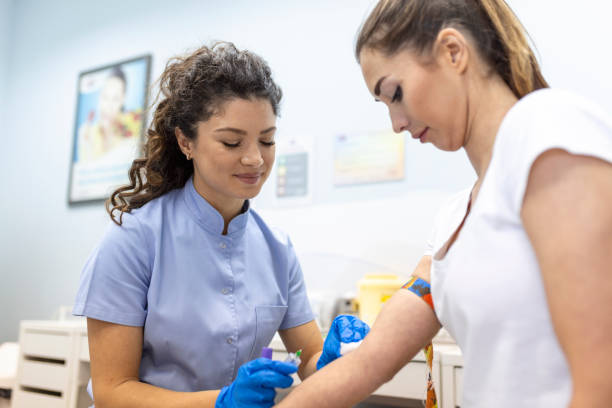 Cardiovascular technicians run medical technology to aid physicians in the diagnosis and treatment of heart and blood vessel conditions. These medical specialists administer EKGs, stress testing, and blood vessel inspections, among other treatments.
They might specialize in echocardiography, invasive cardiology, or vascular technology, for instance. To work as a cardiovascular technologist, you must have an associate's degree or complete a certification program at a hospital or school.
Certification may be necessary prior to employment as a cardiovascular technician. This Best Jobs for Trade School Graduates earns roughly $67,080 annually, or $32.25 per hour. The market is anticipated to expand by 17% by 2026, creating 21,100 job openings – much faster than the average pace of employment expansion.
7. Elevator Mechanic
This Best Jobs for Trade School Graduates are responsible for the installation, maintenance, and repair of elevators, escalators, moving walkways, and other related machines. They frequently do their duties in limited locations, such as machine rooms, or at great heights, such as the top of an elevator shaft.
Typically, elevator mechanics finish a five-year apprenticeship program that combines classroom and on-the-job training. This program requires a high school diploma or its equivalent for enrollment. If you pass the final examination, you can seek more advanced certifications.
In numerous states, elevator mechanics are obliged to hold a license. In 2018, the average annual salary for an elevator mechanic was $79,780, or $38.36 per hour. By 2026, employment is projected to increase at a faster-than-average rate of 12 percent. Those who are mechanically inclined and physically fit may be suited for this position.It is also another Best Jobs for Trade School Graduates.
8. power utility workers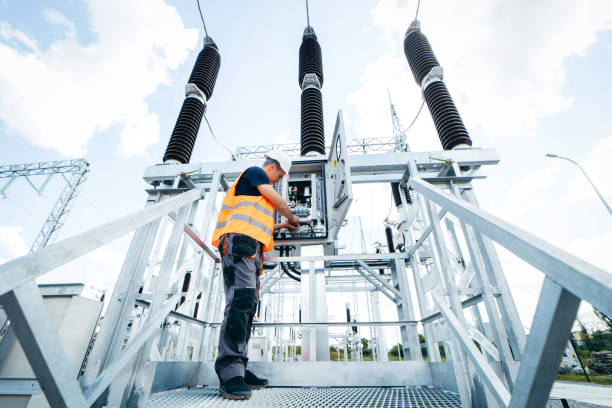 Installing, repairing, and maintaining electrical equipment are the duties of power utility technicians, commonly known as line workers. In order to access high-voltage power lines, they must sometimes scale utility poles. They work regular hours, but may be compelled to work overtime if storms or other occurrences cause substantial power outages.
You could join in an apprenticeship program to become a line worker after completing high school. In contrast, certification or an associate's degree are typically prerequisites for many technicians in the power utility industry.
A degree will get you off to a solid start, but you will still require on-the-job training. Technicians of electrical power lines earn an average of $65,880 per year, or $31.60 per hour. The average salary for this Best Jobs for Trade School Graduates is $58,280 per year. By 2026, there should be roughly 18,400 new jobs in this industry, representing an 8% growth.
Check out: 13 Free Online Childcare Training Courses With Certificates 2023
9. Boilermaker
Boilermakers install, repair, and maintain boilers, closed vats, and other large liquid or gas storage vessels. In addition, they clean and inspect boilers for flaws. Boilermakers utilized a wide range of equipment, including welding equipment and, increasingly, robotic and automated devices.
They may be compelled to travel to their workplace and remain there for extended durations. Apprenticeships or training programs are often how boilermakers acquire their skills. Possessing welding expertise and certification will increase your chances of acceptance into these programs.
In 2018, this Best Jobs for Trade School Graduatesearned a median annual pay of $62,150, or $29.88 per hour. The market for boilermakers is projected to expand by 9% from 2016 to 2026, adding 1,500 new employment to a field of 17,200. This could be a Best Jobs for Trade School Graduates for you if you are familiar with machines, particularly welding equipment, and don't mind physically hard and potentially risky work.
10. Diagnostic Medical Sonographer:
Diagnostic medical sonography is another attractive medical trade school profession. Sonography utilizes ultrasound technology to provide images of organs and tissues, as well as to visualize a pregnancy within the uterus.
The most well-known duty of a diagnostic medical sonographer is notifying parents of the gender of their unborn child. Those interested in becoming diagnostic medical sonographers can enroll in a two-year associate's degree program, but a one-year certificate program may suffice.
Most businesses prefer the American Registry of Diagnostic Medical Sonographers certification examination, which is offered by the American Registry of Diagnostic Medical Sonographers. Diagnostic medical sonographers earn an average yearly pay of $67,080 ($32.25 per hour). With 21,100 projected job openings through 2026, the employment prognosis for this profession is much better than average. Individuals with a passion for medicine and experience dealing with both people and technology should apply.This is also regarded as one of the Best Jobs for Trade School Graduates.
11. IT Professional
Consider becoming an information technology (IT) technician if you're computer-savvy. This Best Jobs for Trade School Graduates requires the installation, debugging, repair, and maintenance of computer equipment. It may also involve educating them how to use equipment and supporting them with independently troubleshooting computers.
There are numerous ways to enter the IT field, but an associate's degree in information technology will open many doors. Some employers also require certifications. They are not required, but can help you stand out as a candidate.
In order to increase their technical expertise, IT professionals may benefit from specialized certification programs. IT professionals earn around $53,470 annually ($25.70 per hour). IT is a rapidly expanding field, with now 835,300 practitioners. By 2026, the labor market for IT technicians is anticipated to increase by 11%, to 88,500 positions.
12. Rotary Drill Operator for the Oil and Gas Industry
A rotary drill operator can earn a decent income in the oil and gas business. During oil and gas exploration, this activity entails setting up and running drilling equipment to test a region. On occasion, you will also need to dig for oil and gas.
Roustabouts, derrick operators, service unit operators, and rotary drill operators are subcategories of this occupation, and each runs a unique type of machinery. On-the-job training is the most crucial requirement for becoming a rotary drill operator.
You can also take classes to learn more about the necessary equipment and the energy business in general, and you must reside in or relocate to a location where oil and gas drilling is prevalent. An average rotary drill operator earns $56,740 per year, or $27.28 per hour. This Best Jobs for Trade School Graduates is anticipated to add 24% more jobs by 2026.
13. Respiratory Therapist
A respiratory therapist assists patients who have difficulty breathing due to a chronic ailment such as asthma or an emergency such as a heart attack or shock. Respiratory therapists with advanced training can also assist patients in learning about respiratory health and developing treatment programs.
This medical staff must have a comprehensive knowledge of the respiratory system, as well as the competence to operate the essential equipment and interact with patients. They must also have extensive knowledge in the medical field.
The majority of respiratory therapists require an associate's degree to begin their careers, and all states except Alaska require certification. The median annual income for respiratory therapists is $60,280, or $28.98 per hour. The field, which presently employs 130,200 people, is anticipated to increase by 23 percent by 2026, creating 30,500 new positions.However, it is also among the Best Jobs for Trade School Graduates.
14. Web Developer
If you are creative and computer literate, a career as a web developer may suit you. Developers of websites are responsible for both the technical and aesthetic components of a website. Additionally, they might write for their own websites.
Typically, an associate's degree in web design is required, however degrees in computer science, graphic design, and business might be advantageous. Web developers earn a median annual pay of $69,430, or $33.38 per hour. This industry is projected to increase by 15% by 2026, creating 24,400 new job vacancies and employing approximately 162,900 people.
Self-employed web developers account for around one-seventh of all web developers. However, they could work for computer corporations, design firms, or businesses with their own websites.This is also another Best Jobs for Trade School Graduates.
15. Aircraft Mechanic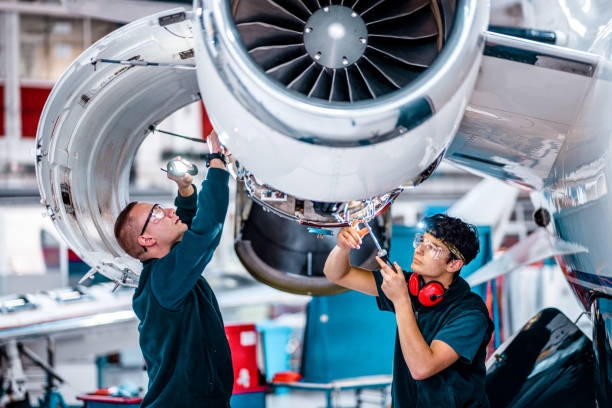 Aviation mechanics and technicians are also in-demand trade school jobs. This work include repairing and maintaining aircraft and other avionic equipment. Additionally, they may do airplane checks. Aircraft mechanics usually attend a Federal Aviation Administration-approved aviation maintenance technician program (FAA).
Others join the military and earn experience, while some go directly from high school to work and receive on-the-job training. The great majority of workers in this field hold a license or certification.
The average yearly wage for a mechanic or technician in the aviation industry is $63,060, or $30.32 per hour. With a current labor force of 149,500, employment in this field is anticipated to remain stable, with 7,500 new job openings anticipated by 2026, reflecting a 5% growth rate.
FAQs On Best Jobs for Trade School Graduates
What are the fastest growing trade jobs?
According to the Bureau of Labor Statistics, solar energy systems installers, respiratory therapists, ultrasound technologists, aircraft technicians, and construction managers are seeing the highest growth rate percentage from 2020 to 2030.
What is the quickest trade to learn?
Quick trade jobs to learn include truck drivers, medical coders, and personal trainers. Trade school enrollment has surged as college enrollment dropped in recent years. Demand for trade jobs such as trucking has caused governments to relax licensure requirements.
Can be rich with trade?
You can be rich by stock trading or day trading and there are a lot of examples who are successful in day trading but it will take a great understanding of the market, in-depth knowledge of concepts and your psychology and controlled emotions will lead your way to glory.
How long does it take to become a trader?
For learning swing trading, it takes at least 6 months and for intraday trading, at least a year. So don't get discouraged by the time required because this is a skill that will make you money for the rest of your life.
Also read