Best Genetics Courses Online: You can take genetics courses online to gain a foundational understanding of the field, particularly if you plan to pursue genetics at the university level. You can also enroll in one of this Best Genetics Courses Online if you are already a genetics student seeking to gain a deeper understanding of a specific topic.
Check out: Best Online Data Science Courses
With universities collaborating with numerous online learning platforms, there are hundreds of genetics courses available online. If you wish to gain an understanding of genetics and become familiar with its terminology, these Best Genetics Courses Online can assist you in acquiring this knowledge without difficulty.
Also, if you are already a student at a higher education institution studying genetics and a particular topic is still difficult for you to grasp, browse the online genetics courses listed here to see if you can find what you need.
Aspiring genetics students can also enroll in the courses to test the waters and acquire fundamental knowledge prior to applying to the program at their preferred university.
When you enroll in the Best Genetics Courses Online, you can appreciate the advantages of online education. Some of the courses are also free, so you don't have to fear about burning a hole in your wallet while learning.
Also check: Free Online Courses With Printable Certificates
What exactly is genetics?
Genetics is the branch of biology concerned with the scientific study of genes and heredity, as well as the manner in which certain characteristics or qualities are transmitted from parents to offspring or from one generation to the next due to variations in the DNA sequence.
Advantages of Best Genetics Courses Online
The benefits of taking the Best Genetics Courses Online are as follows:
You can literally study in bed, on the couch, or anywhere else where you feel comfortable.
There are fewer interruptions, which increases your concentration.
The classes are flexible, allowing you to fulfill your current obligations while continuing to work.
Learning at your own tempo is known as self-paced learning.
No need to worry about traveling to class
You have unlimited access to course materials whenever you have a smartphone, tablet, iPad, or computer.
Classes are completed quicker.
Prerequisites for Best Genetics Courses Online
To enroll in online genetics courses, you must have the appropriate online learning tools, some money because not all classes are free, and a desire to learn and acquire knowledge. Additionally, you must have prior knowledge of biology, chemistry, and mathematics.
List of the Best Genetics Courses Online
The following is a list of the Best Genetics Courses Online:
Introduction to Genetics and Evolution
Genomic Data Science Specialization
Bioinformatics Specialization
Big Data, Genes, and Medicine
The Little Stuff: Energy, Cells, and Genetics
Causes of Human Diseases: Exploring Cancer and Genetic Disease
Clinical Bioinformatics: Unlocking Genomics in Healthcare
Medtech: Exploring the Human Genome
DNA: Biology's Genetic Code
Genetic Models for Animal Breeding
Case Studies in Functional Genomes
Diploma in Genetics and Evolutionary Developmental Biology
Understanding Plant Genetics
1. An Overview of Genetics and Evolution
This is one of the Best Genetics Courses Online offered by Duke University on Coursera. If you have no prior knowledge of genetics or want to try the waters before enrolling in a genetics program at a higher institution, you should begin here.
This course will provide you with a foundational understanding of genetics and evolution by introducing you to the fundamentals and helping you to comprehend the terminology used in the field.
This is a college-level course offered to incoming students at Duke University, but you can take it for free on Coursera if you are a college student or aspiring college student.
Each of the course's eleven syllabi contains videos, reading materials, and assessments. A certificate is available for purchase upon completion of the course. The course is approximately 25 hours long and can be completed on your own time.
Check: 30 Free Online Courses with Certificates in India
2. Genomic Data Science Specialization
This specialization is provided on Coursera by Johns Hopkins University, one of the best medical institutions in the nation. This specialization consists of six courses taught by renowned academics who will teach you the tools and techniques at the forefront of the revolution in sequencing data. This subject is designed for students seeking a degree in biology or genetics.
You will acquire skills in Bio-Python, bioinformatics, data science, computational biology, statistics, and python programming upon completion of the courses. This course requires prior knowledge of both data science and biology. Consider enrolling in the IBM Data Science Professional Certificate Program in order to acquire knowledge and equip yourself with advanced data science skills applicable to this specialization.It is regarded as one of the Best Genetics Courses Online.
3. Bioinformatics Concentration
This is one of the Best Genetics Courses Online taught by renowned professors at the University of California, San Diego (UC San Diego) and offered through Coursera. Surprisingly, the specialization is open to novices and no prior experience is required. If you are interested in learning how genomes are sequenced and compared, as well as how the genetic basis of disease is determined, you should enroll in this course.
This specialization is comprised of seven courses designed to teach you about bioinformatics software and computational approaches in contemporary biology. You will gain expertise in algorithms, the Viterbi algorithm, the Suffix tree, Python programming, and whole genome sequencing. It is entirely online, enrollment is free, and completion takes nine months.
4. Big Data, Genes, and Medicine
In collaboration with Coursera, the State University of New York (SUNY) offers the online course Big Data, Genes, and Medicine to advanced health and bioinformatics professionals. The program investigates the relationship between the biology and chemistry of the human body, genetics, and medicine, and the science of Big Data.
Enrolling in this course will equip you with professional skills that will enhance your knowledge of genetics. Each of the six syllabi for this course contains video lectures, reading materials, and an assessment.
The total course duration is forty hours. It is one of the Best Genetics Courses Online for professionals seeking the most recent genetics knowledge and skills.
5. The Minor Elements: Energy, Cells, and Genetics
This is one of the Best Genetics Courses Online offered by the University of Colorado, Boulder for free on Coursera. This introductory-level course examines the microscopic side of biology, the fundamentals of genetics and inheritance, genetic technologies, and how human cells become cancerous.
Each of the course's four syllabi contains video lectures, course materials, and assessments. As soon as you enroll in the course, you will have unrestricted access to these materials. It is taught in English, but French, Portuguese, Russian, and Spanish subtitles are available so that as many people as feasible can participate. The course requires 10 hours to complete and provides a certificate.
6. Causes of Human Diseases: Investigating Cancer and Genetic Illness
This is one of the Best Genetics Courses Online provided by the University of Leeds through FutureLearn. One of the reasons we research genetics is to investigate how genes contribute to human diseases and also to improve human health. This course demonstrates this by investigating the function of genes in cancer and genetic illness.
This course is open to anyone with an interest in medicine and the causes of human diseases. The course lasts two weeks and requires four hours of weekly study. If you wish to have unrestricted access to the course materials, you must pay a monthly fee of $15.83; otherwise, it is free.
7. Clinical Bioinformatics: Genomics in Healthcare Unlocked
This is one of the Best Genetics Courses Online offered by the University of Manchester, which is also available on FutureLearn. This course examines the field of clinical bioinformatics and its significance in modern healthcare.
The course is divided into five syllabi, each of which is taught weekly via video lectures and course materials. You can begin whenever you like and at your own tempo.
8. Medical technology: Exploration of the Human Genome
The study of genetics is undertaken in part to advance medicine and medical research. This course will examine genomes and their contribution to the transformation of healthcare, thereby enhancing medicine and human life.
Health care professionals can also enroll in this course to learn how genomics can improve patient care and how genomic data can help them more precisely identify disease risk. This is an occasion to acquire advanced genomics in healthcare knowledge. The duration of the course is five weeks, and you can learn at your own tempo. Monthly charges are $15.83.
9. DNA is biology's genetic code.
This is one of the Best Genetics Courses Online offered by Rice University through edX. If you've never understood what DNA is and the science behind it, this is your chance to enroll in a course that will teach you everything you need to know about DNA from beginning.
In this course, you will learn the techniques that identified DNA as the genetic material, the types of damage that effect DNA structure and how DNA moves, the origin and timing of DNA replication, and a great deal more about DNA. The course offers both a free and paid option. The paid option provides unrestricted access to the course and a certificate. The cost of the paid track is $169.
Also read: 10 Best Online SQL Courses
10. Models of Genetics for Animal Breeding
Enroll in this course in order to acquire an understanding of genetics and the statistical principles that allow for responsible animal breeding. You will learn the steps and techniques for establishing a breeding program, the fundamentals of animal breeding, the application of genetic models and tools to predict the reproductive value of animals, and much more.
Enrollment is free, but you must pay $149 to receive a certificate and everlasting access to the course materials. Learn at your own pace and enroll at any time. You can complete the course in six weeks if you devote 4-6 hours per week.
11. Case Research on Functional Genomes
In this course, you will study genetics-related terms such as FASTQ files, RNA-seq, ChIP-seq, DNA methylation data analyses, and Bioconductor, as well as their applications. It is one of the finest online genetics courses offered by Harvard University through edX.
The course is self-paced and allows enrollment at any time; it is also free, but you must pay $149 for unlimited access to the materials and a certificate. You will learn mapping reads, RNA-Seq data analysis, DNA methylation data analysis, and ChIP-Seq data analysis.It among the Best Genetics Courses Online.
12. Genetics and Evolutionary Developmental Biology Diploma
This is one of the Best Genetics Courses Online offered by Alison and NPTEL. The course is offered at no cost and examines the benefits of genetics and evolutionary developmental biology. This can teach you how to enhance your health, cure maladies, and make the impossible possible.
13. Understanding Plant Genetics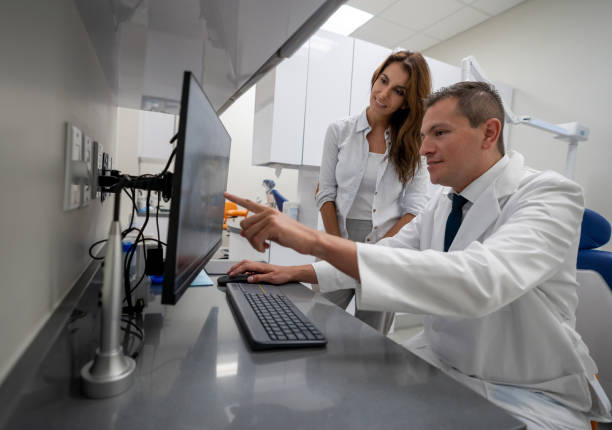 In this course, you will investigate the intriguing mechanisms and classifications involved in plant genetics, which are shared with humans. This fascinating scientific discipline will help you comprehend the functions of plant genes and other fundamentals.
Understanding Plant Genetics is one of the Best Genetics Courses Online offered by Alison, and it is open to anyone interested in the genetic makeup of plants.
FAQs On Best Genetics Courses Online
Which course is best for genetics?
Some of the top courses that can be pursued to become a Geneticist are BSc Biology, BTech Genetics Engineering, MSc Biology, MTech Genetics Engineering etc. Colleges such as SRM Engineering College, Sharda University, Chandigarh University, Jain University etc offers courses in BTech Genetics Engineering.
Is genetics a hard course?
Several studies suggest genetics is difficult because it contains many abstract concepts (i.e. concepts that cannot be seen directly and are beyond our senses). Many abstract concepts exist at the molecular level, such as 'genes' and 'DNA', since this level includes invisi- ble concepts.
Are geneticists in demand?
The job outlook for genetic counselors is excellent—with growth expected at 26% over the next decade.
Where do geneticists work?
The major fields for geneticists are in medicine, agriculture and crime. Geneticists work at pharmaceutical companies to uncover the origins of disease, birth defects and the like, and then in turn develop ways to prevent or treat them.
Also read