Best Free Online Korean Classes: Are you enthusiastic and keen in learning Korean? If you answered yes, then this article about Best Free Online Korean Classes is for you.
Check out: Top 8 Free Online Spanish Courses
The language spoken by the Korean people is Korean. The language's primary writing system is Hangul. The two parts of Korea, North Korea and South Korea, both use the Hangul writing system, albeit with distinct dialects. Korean is among the simplest Asian languages to master.
The Korean alphabet consists of 14 consonants and is known as Hangul, just like every other foreign alphabet. Similarly, Korean has ten vowels represented by symbols that are combined into syllable blocks.
The Internet has greatly simplified the process of learning any language. Internet-based Korean classes as well as any other language course, such as German language or French language courses, make it incredibly simple and convenient to study the Korean language.
Whether you are a beginner who is just beginning to learn the fundamentals or an expert who is fluent in the Korean language and wants to learn more advanced aspects of the language, this free online Korean language class has everything you need to learn the language.
Also read: 10 Best Tools for Learning Spanish
The Korean language is ranked as the world's eighteenth most essential and spoken language. There are over 75 million Korean speakers around the globe.
The Korean alphabet is basic and straightforward to master. It is recognized as the most logical writing system in the world. King Sejong is the genius behind the current writing system.
Korean grammar is not difficult. You do not need to fret about conjugating verbs in Korean, for example. Whether the verb is singular or plural, the same form is used.
Advantages of studying the Korean language
Just as learning every language has its benefits, learning the Korean language also has many advantages for the individual learning it.
The ability to comprehend Korean cultures and concepts is one of the advantages of acquiring the Korean language.
Learning the Korean language, like learning other languages, increases intelligence, intellectual growth, and mental development. Learning a new language stimulates the intellect, keeping the brain healthy and active.
Learning Korean enhances personal and professional relationships. If you interact with Korean-speakers at work, then mastering the language will make you a more valuable employee. With companies such as Samsung, LG, and Hyundai, the Korean economy is the thirteenth largest in the globe.
Prerequisites for Free Online Korean Classes
Students interested in taking Free Online Korean Classes must have fundamental English proficiency. Anyone of any level can immediately enroll in online Korean classes, regardless of age, location, or academic standing.
Check: 10 Best Law Schools In Spain
List of the Best Free Online Korean Classes
The following is a list of the Best Free Online Korean Classes:
Learn Korean Pronunciation in 30 Minutes (Udemy)
Introduction to Korean
Introduction to Korean Learn to Speak Korean 1 (Coursera)
KoreanClass101
Let's Speak Korean
Korean From Zero
How to Study Korean
Loecsen
Quick Korean
Introduction to Korean (FutureLearn)
Talk To Me In Korean
Click Korean
Basic Korean
1. Learn Korean Pronunciation in 30 Minutes (Udemy)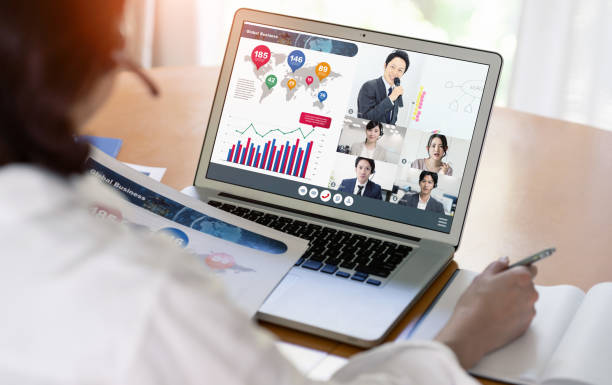 Udemy offered thousands of online courses to interested students. There are some outstanding Korean-learning courses among these options. Learning the Korean alphabet involves mastering written Korean pronunciation.
On Udemy, you can enroll in a course that teaches you Korean pronunciation in 30 minutes for free. There are numerous resources available that you can use to teach yourself the alphabet. It is one of the Best Free Online Korean Classes.
Miss Li Carman, the instructor, employs mnemonics and captivating visualizations to teach the vowel, consonant, and pronunciation fundamentals that follow them.
2. Presentation of Korean
LangIntro.com presents this entertaining tutorial that places you in charge of learning the fundamentals of Korean. Several native Korean speakers assisted J. David Eisenberg, who has written comparable tutorials for other languages, in its creation.
The course material includes the alphabet, grammar, vocabulary, and fundamental phrases. Through explanations, example sentences, audio snippets, and diagrams, one gains knowledge. It is one of the finest available free online Korean classes.It is one of the Best Free Online Korean Classes.
3. Learn to Speak Korean 1 (Coursera)
This is the highest-rated Korean course on Coursera. Taught by Professor Sang Mee Han, Learn to Speak Korean 1 covers six weeks of conversational topics, such as greetings, cuisine, and shopping.
Each week of the course includes approximately an hour of videos, as well as readings and assessments. It is one of the Best Free Online Korean Classes.
Check out: 7 Free Online American Sign Language Classes
4.  KoreanClass101
This innovative language App and website enable participants to learn Korean through videos and audio lectures in this online Korean language course.
The lectures are available as podcasts, and their live streams can be viewed on YouTube. It is one of the Best Free Online Korean Classes.
5. Let's Learn to Speak Korean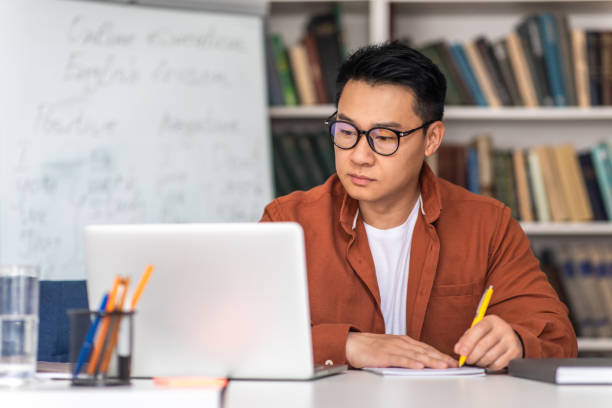 The Arirang network developed this Korean language class. A 10-minute instruction segment is provided for Korean language viewers.
The program is conversational because there are multiple participants. It is one of the Best Free Online Korean Classes.
6. Korean From Nothing
This course offers a comprehensive introduction to the Korean language. This course provides text lessons with audio clips; you can move at your own tempo and listen to the audio clips whenever you want.
You are not required to wait for the lecturer or explanation to conclude. The content is straightforward, easily skimmable, and abundant in example sentences.
Due to the text- and audio-based nature of Korean From Zero, it pairs well with more entertaining courses such as FluentU or Let's Speak Korean. It is one of the Best Free Online Korean Classes.
7. Tips for Learning Korean
This website provides access to a compilation of extremely comprehensive Korean lessons. The site features dictionaries, grammar, audio excerpts, diagrams, and charts. There is also a YouTube channel containing related content.
This is the program for you if you want to comprehend everything about how the Korean language works while learning it and be guided at every step. It is one of the Best Free Online Korean Classes.
8. Loecsen
Loecsen offers numerous conversational courses for a variety of languages, including Korean. It employs voice-recognition technology for speaking exercises. The phrase-based lessons enable you to assess your pronunciation and immediately begin speaking with simple content.
It is one of the Best Free Online Korean Classes.
9. Quickly Korean
This is a video lecture from Korea's cyber university. This course begins with the alphabet and progresses through four levels of instruction with examinations at each level.
To access the website's course materials, you must provide your email address and register. You may also enroll in the course, which would grant you access to PDF materials for effective study. It is one of the Best Free Online Korean Classes.
10. FutureLearn, introduce Korean.
This is a free introductory course developed by Hanyang University instructors. This course examines fundamental communication skills with a focus on culture.
Some content can be viewed without registering, including a video of a teacher and two students learning introductions. It is one of the Best Free Online Korean Classes.
11. Click on Korean
This course from Seoul National University teaches the fundamentals of Korean using Adobe Flash. It provides units based on various language concepts from a communication standpoint.
Lessons include interactive exercises, brief explanations, conversation examples, and cultural insights. The greatest part is that you don't have to register to access the lessons; you can simply visit the website and use it whenever you want.
It is one of the Best Free Online Korean Classes.
12. Talk To Me In Korean
This site provides teachings similar to podcasts. The presenters are humorous, but they occasionally spend a bit of time joking around before getting to the lesson material, which may be an advantage or disadvantage depending on your preferences.
It is one of the Best Free Online Korean Classes.
13. Essential Korean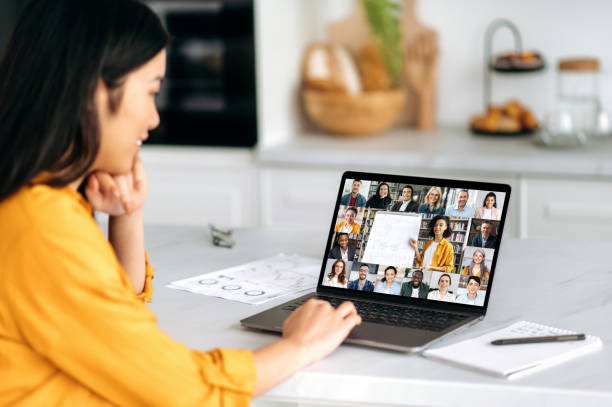 Conversational Korean has created an approachable but practical YouTube course that is straightforward to follow. Images and rudimentary animation aid in the retention of vocabulary. In addition, they enable you to visualize interactions and real-world scenarios in which you may need to use Korean as you study.
This series is cool because it teaches Korean using an approach typically designated for children in educational materials, but which is appealing to adult learners.
This course begins with entire Hangul phrases, so you must have mastered the alphabet before beginning. If you want to retain vocabulary and grammar explanations, you'll also need to halt to take notes.
It is one of the Best Free Online Korean Classes.
FAQs On Best Free Online Korean Classes
Is KoreanClass101 free?
KoreanClass101 offers free access to some lessons and other resources. You can access the first 3 lessons of every pathway as well as new, weekly lessons. There are 3 levels of paid subscription if you want to access more content.
Can I really learn Korean by myself?
Contrary to common belief, mastering this language is entirely possible if only you know the best resources and ways to do it. You can even learn Korean from the comfort of your home!
What app can I download to learn Korean language?
One of the popular Korean language app is Memrise, with more than 50 million users in 189 countries. It's among the best Korean flashcards apps and uses images, videos, and audio clips as memory aids for an effective way of learning Korean.
What is the hardest language to learn?
Across multiple sources, Mandarin Chinese is the number one language listed as the most challenging to learn. The Defense Language Institute Foreign Language Center puts Mandarin in Category IV, which is the list of the most difficult languages to learn for English speakers.
Also read